Alistair Overeem and 10 Fighters Who Have Recently Been in Hot Water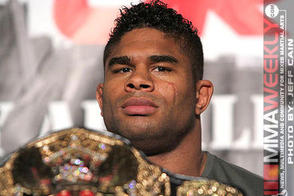 Alistair Overeem/ Jeff Cain for MMAWeekly.com
Strikeforce import-turned UFC contender Alistair Overeem has garnered the MMA world's attention recently, extending well beyond his actual fighting acumen.
The Dutchman has recently been embroiled in the midst of a scuffle of sorts, one that netted Overeem a battery charge following his decisive victory over Brock Lesnar last December.
It's certainly not the kind of media that Overeem wished to cultivate at this point of his career, much like these next few fighters who have struck a cord in the mainstream world for some negligent actions.
Alistair Overeem/Jeff Cain for MMAWeekly.com
Begin Slideshow

»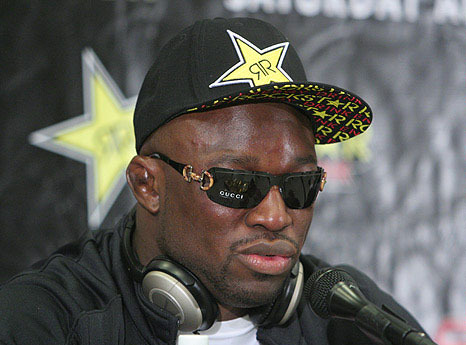 Muhammed Lawal/ Jeff Cain for MMAWeekly.com
After mending from injury for well over a year, Lawal was riding high with a two-fight win streak.
Knocking out touted prospects Roger Gracie and Lorenz Larkin put Lawal on the short list of contenders for Strikeforce's light heavyweight title, however, "King Mo" would later test positive for an anabolic steroid following his victory over Larkin.
Thus, the victory has been changed to a no-contest and Mo has since been suspended for one year.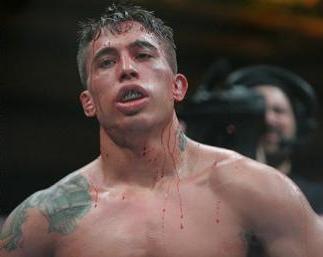 War Machine/ Scott Petersen for MMAWeekly.com
The troublesome Jon Koppenhaver, who legally had his name changed to War Machine, has found himself in a bit of a mess again.
Surprisingly enough, Koppenhaver was only recently released from prison after serving a year's stretch for an assault case some years back.
Since he's been released, War Machine was signed to Bellator after a decisive win over fellow UFC vet Roger Huerta.
Things were looking on the up and up for Koppenhaver, though now it looks as if he will serve another year in prison due to another case that has revived itself.
A recent addition to Season 15 of The Ultimate Fighter, Dakota Cochrane has been tearing up the headlines as of late, not because of his exploits as some loud and brash fighter, but for his previous endeavors.
Cochrane, in the past, was a gay porn star. Don't believe me? Check out this interview with the always candid Mauro Ranallo.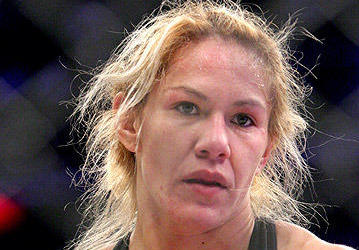 Cyborg/ Ken Pishna for MMAWeekly.com
After being sidelined for well over a year following heated negotiations with Strikeforce, Cris "Cyborg" finally returned to her Hexagon last December, knocking out the world renowned Hiroko Yamanaka in just seconds.
Soon after, Cyborg was found to have tested positive for steroids and has since been suspended for a year, putting the women's 145-pound division in jeopardy.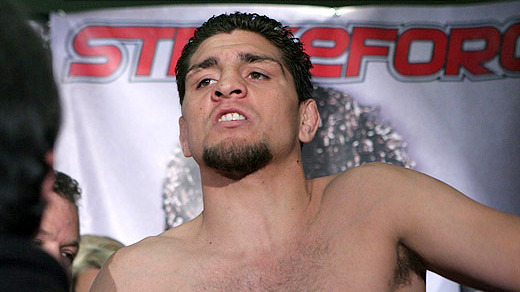 Diaz/ Ken Pishna for MMAWeekly.com
When it comes to Diaz, you can pretty much take your pick as for what rubs you the wrong way when it comes to the enigmatic fighter.
After failing to appear to several pre-fight presser's for his UFC 137 welterweight title tilt against champion Georges St-Pierre, Diaz was subsequently removed from his top spot and replaced by Carlos Condit.
Diaz would eventually meet Condit inside the Octagon, losing a highly controversial decision to the Greg Jackson fighter. An immediate rematch looked to be in the works, however, Diaz failed his post-fight drug screening and is currently serving a temporary suspension.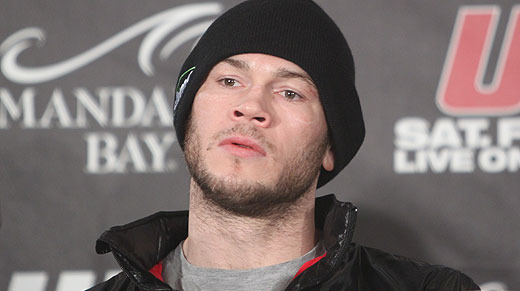 Griffin/ Ken Pishna for MMAWeekly.com
Both Torres and Griffin are often regarded as two of the more colorful characters in the sport.
Their awkward yet endearing sense of humor, however, has gotten both men into a heap of trouble as of late.
Ironically enough, both Griffin and Torres tweeted some less-than-sensitive remarks concerning rape in society (h/t MMA Weekly).
Dana White blasted both men—more so Torres who was briefly released from the UFC—though both men have since atoned for their sins.
Following the scandal at Penn State with football coach Jerry Sandusky, Evans took the opportunity to throw a jab at his most recent opponent Phil Davis—who attended the college as an NCAA Division I All-American wrestler.
Needless to say, his comments were in poor taste and were not well received by the fans and media alike.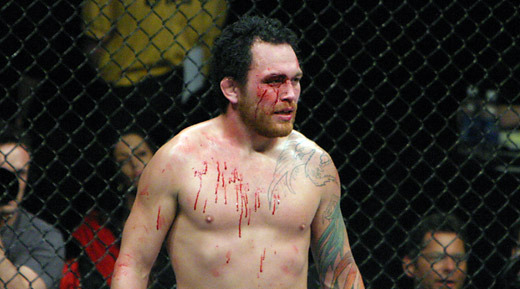 Leben/ Jeff Cain for MMAWeekly.com
Just when it seemed as though Leben had his career going on the straight and narrow path, "The Crippler" has yet again taken up some headlines.
After his TKO loss to Mark Munoz last November, Leben was flagged for testing positive for OxyContin following his post-fight drug screening.
He has since been suspended for one year by the UFC.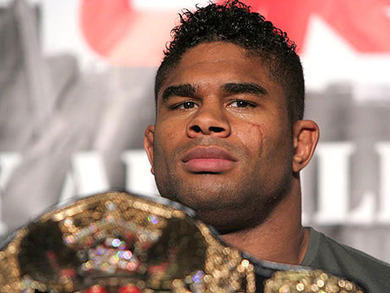 Overeem/ Jeff Cain for MMAWeekly.com
Following an emphatic entrance into the UFC, which came courtesy of his first-round drubbing of Brock Lesnar, Overeem was catapulted to the top of the heavyweight division.
Currently, "The Demolition Man" has earned No. 1 contender status and will be taking on champion Junior dos Santos later this summer.
This bout was seemingly in jeopardy when Overeem was summoned to court following a charge of misdemeanor battery, which was the result of allegedly shoving a woman in the face in Las Vegas, just days after his battle with Lesnar.