Wilt Chamberlain's 100 and Greatest Performances in Sports History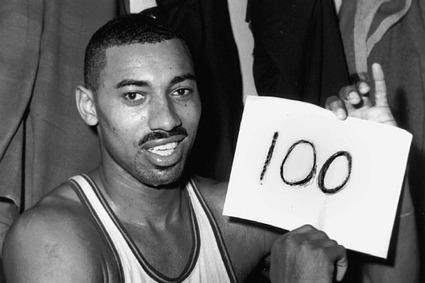 Photo credit: northjersey.com
Today marks the 50th anniversary of the day Wilt Chamberlain scored 100 points in a game, which got us thinking about the greatest single-game performances in sports history.
Throughout the course of history, there have been remarkable finishes by athletes, so choosing which ones were the best is no easy task.
The great thing about sports is that every year this list has the potential to change, and hopefully it does. There's nothing better than watching history be made right before your very eyes.
Records are meant to be broken, and while some of these performances will be hard to top, the hope that new records will be made one day is the reason we love sports to begin with.
As fans, we want to see greatness happen in every game. It's why we watch and will never stop watching.
That being said, here are 15 of the greatest individual performances in sports history.
Begin Slideshow

»
In the second-best NBA scoring performance ever, Kobe Bryant dropped 81 points on the Toronto Raptors in 2006.
He was virtually unstoppable all night, and if this had been a video game, his character would have been on fire throughout the entire game. Boom shaka laka!
Sure, it may have been the Raptors, but you go try to score even just 10 points against NBA players. Everybody knew Kobe was great, but scoring 81 in a single game took him to a whole different level of greatness.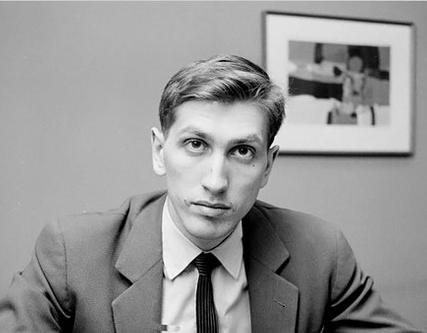 photo credit: nytimes.com
In the 1963-64 U.S. Chess Championship, Bobby Fischer annihilated everyone in his path to a perfect 11-0 record.
That is unheard of in chess, as the elites competing in such tournaments typically end in several draws.
Fischer was a pure genius, and nobody will ever come close to accomplishing his perfection in the 1963-64 U.S. Chess Championship.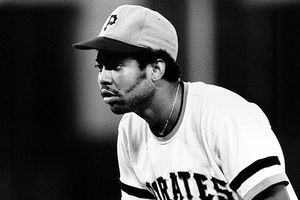 photo credit: espn.com
Throwing a no-hitter in baseball is ridiculously difficult, but achieving that while under the influence of a hard drug is shocking.
Dock Ellis admitted to being on LSD when he threw a no-hitter in 1970. He didn't think he had to pitch that night, so he took drugs beforehand.
The pressure continues to build as a pitcher gets closer to throwing a no-hitter, which had to make things worse for the tripped-out Ellis.
Being on LSD while washing dishes would probably be hard, but competing in a baseball game as a starting pitcher had to have been out of this world.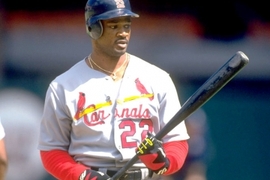 photo credit: arhenetwork.com
Mark Whiten had the best game of his life in 1993, tying two MLB records.
Whiten hit four home runs and had 12 RBI in the second game of a doubleheader. That's hard to imagine, and it's something we may never see again.
With the dominance of pitchers starting to take off once again, hitters will have a difficult time producing a stat line like Whiten did in '93.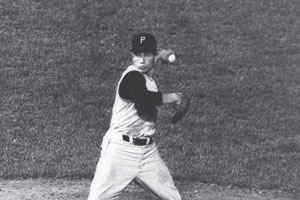 photo credit: nytimes.com
Pitching a perfect game for nine innings is a daunting task that only a select number of pitchers have accomplished.
In 1959, Pittsburgh Pirates pitcher Harvey Haddix was perfect through 12 innings. Haddix was up against Lew Burdette of the Milwaukee Braves, who was pitching a fantastic game as well. Since the Pirates gave Haddix no help, the game went into extras.
Haddix may have gotten the loss, but to be able to shut everyone down for that long is absolutely amazing and will never be touched.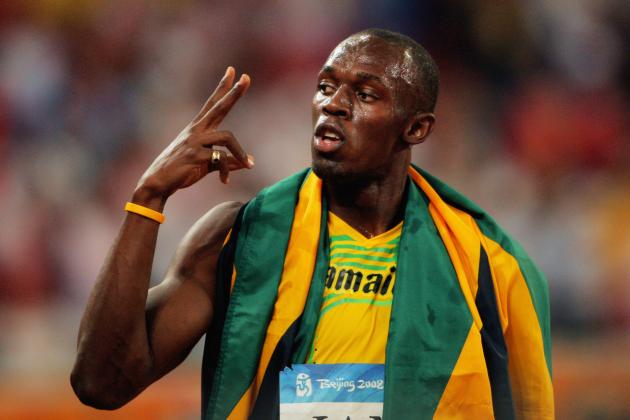 Stu Forster/Getty Images

Usain Bolt set the world record in the 100-meter dash with a dazzling time of 9.69 seconds in the 2008 Olympics.
It was his first gold medal and he's sure to win many more of those in his lifetime.
Bolt ran so fast that his shoelaces came untied. He beat his own record by .03, becoming the first runner to set a world record at the Olympics since Donovan Bailey ran 9.84 in 1996.
It was the biggest stage of them all, and Bolt did not disappoint, blowing by everyone so quickly he could have walked across the finish line.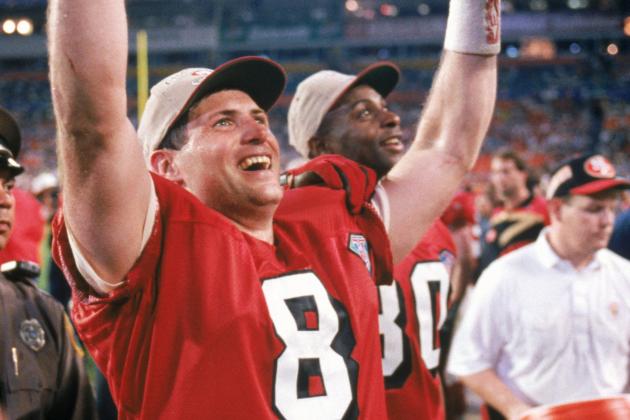 George Rose/Getty Images

The Super Bowl is where great players play their best, and nobody has been greater than Steve Young in 1995.
His MVP performance against the San Diego Chargers is going to be extremely tough to beat.
Young threw six touchdowns, and made it look easy. When the third play of the game was a 44-yard bomb to Jerry Rice for a touchdown, the Chargers had to know they were in for a long night.
Darryl Sittler of the Toronto Maple Leafs set the NHL record for scoring the most points in a single game. It was in 1976; nobody has broken it since.
Sittler scored 10 points, netting six goals and dishing out four assists, which is simply out-of-this-world.
He took 10 shots on goal that night. While players today can do that, actually putting more than 50 percent in the back of the net is extraordinary.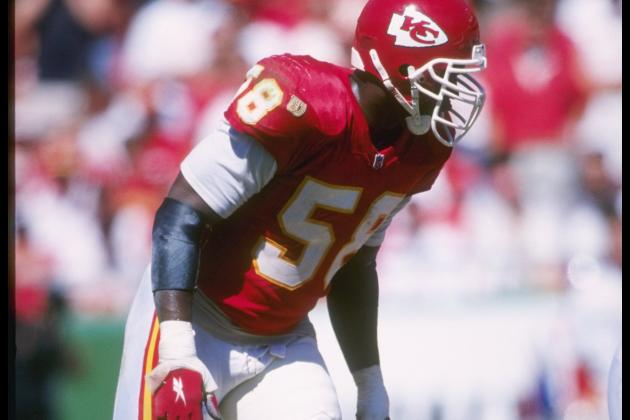 Stephen Dunn/Getty Images

Most defenders don't manage seven sacks in a season, but Derrick Thomas did that in just one game back in 1990.
It was his second year in the NFL, and setting a record like that quickly put Thomas on the map. The Chiefs may have lost the game, but Thomas' performance was outstanding.
To this day, nobody has broken that record.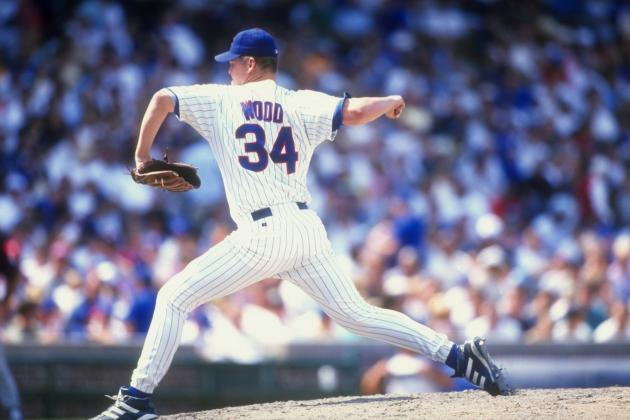 Jonathan Daniel/Getty Images

Yes, Roger Clemens struck out 20 in a game twice, but neither were as impressive as Kerry Wood's performance in 1998.
Plus, Clemens may have been on something then, so it's best to just stay away from that.
In Wood's outing, he struck out 12 batters swinging and caught eight looking. Wood also had just three infield groundouts, two routine fly balls to the outfield, one sacrifice bunt and one foul pop-up.
He was on fire that day. To this day, it remains one of, if not the most dominant pitching performance in Major League Baseball history.
In a day and age where quarterbacks rule the NFL, Adrian Peterson solidified himself as one of the best running backs in the NFL when he set a single-game record for 296 rushing yards.
The scary part: He was just a rookie.
Peterson also scored three touchdowns in his record-breaking performance against the San Diego Chargers back in 2007.
Running backs take abuse week in and week out in the NFL, getting drilled with huge hits. It's tough for one to get even close to 200, let alone nearly surpass 300 yards.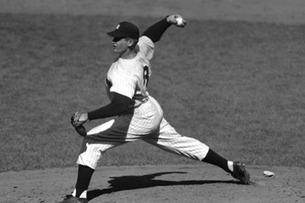 photo credit: aarp.org
Great players perform their best on the biggest of stages. That's exactly what Don Larsen did in the 1956 World Series.
Larsen threw the only perfect game in MLB postseason history, which is absolutely incredible. The pressure to pitch well in any game is high, but it increases tenfold for a World Series game.
To be able to throw a perfect game with so much riding on his performance is unbelievable.
Larsen stepped up and blew everyone away. The fact his performance remained the only playoff no-hitter until 2010 shows how triumphant his performance truly was.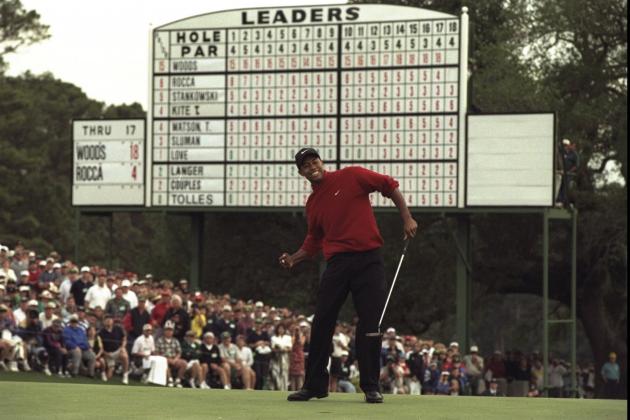 Stephen Munday/Getty Images

It was too difficult for me to separate these two performances from Tiger Woods, because both were exceptionally phenomenal.
In 1997, Tiger had what many still consider to be his best performance. He crushed the competition at the Masters, shooting 18-under and winning by 12 strokes.
His performance was so dominant, it coined the term "Tigerproof." When the best golf course in the world has to change things up because one person demolished it, you know he put on one hell of a show.
At the 2000 U.S. Open, Tiger delivered a mind-boggling performance. He was 12-under par and nobody else even managed to get under par.
Both of these golf outings for Tiger were amazing. It's hard for me to say which one was truly better.
If you forced me to pick, I'd say the Augusta one in '97, because it resulted in so much change in the golf world. Every course had to prep for Tiger's greatness.
Still, both performances were epic, and that's why Tiger is ranked so high on this list. Maybe one of these days he'll find his mojo again.
Secretariat won the race by 31 lengths, making him the Triple Crown winner.
What's so astonishing about this performance is that Secretariat never let up. The horse kept fighting strong and pushing on as if the rest of the field was right behind him.
There were only five other horses racing, but that's most likely because everyone was so afraid to race against Secretariat.
Chic Anderson's stellar call of Secretariat being a "tremendous machine" is right on point. He was unstoppable, and his dominance at the Belmont Stakes in 1973 will probably never be duplicated.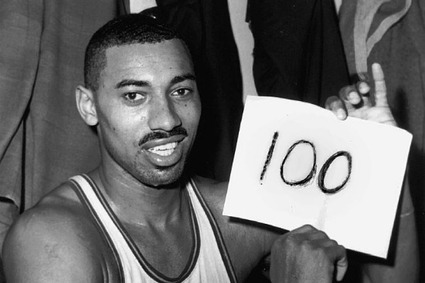 photo credit: northjersey.com
There is no greater performance in sports history than what Wilt Chamberlain did 50 years ago.
Scoring 50 points in a professional basketball game is already a huge accomplishment in and of itself, but scoring double that is something that is likely never going to happen again.
Wilt made 36-of-63 shots, scoring 31 points in the fourth quarter alone. It was truly an outstanding performance that players today can only dream of.
Never say never, but honestly, there's probably a greater chance of you winning the lottery than there is of Chamberlain's record of 100 points in a game being broken.