2012 MLB Spring Training: 7 Ways the Rangers Are the MLB's Hottest Spring Ticket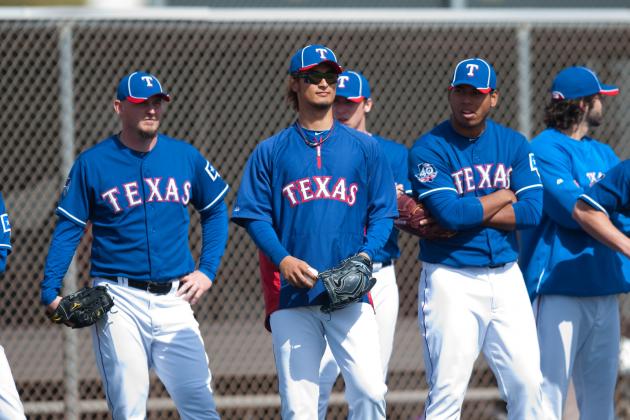 Rob Tringali/Getty Images

Baseball is back. Players are reporting to their respective teams, and there are plenty of good reasons to be excited.
October is a long way off, so the work has to be put in right now to put those championship-contending teams together.
The Texas Rangers once again figure to be one of the major contenders for their division, the American League and the World Series.
Spring training is a great time to see young prospects, new faces and veterans play before the season starts and everything matters. Here are some reasons why the Rangers are the hottest ticket this spring training.
Begin Slideshow

»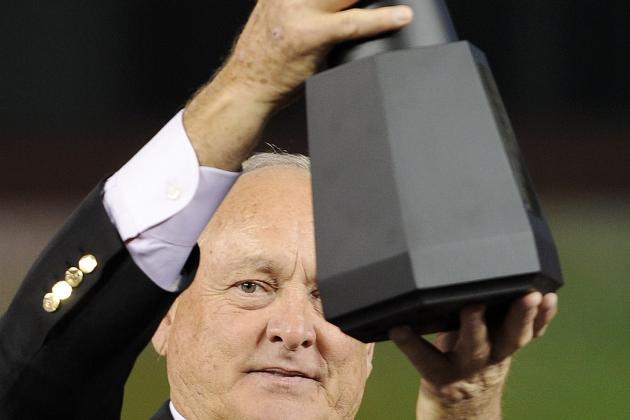 Harry How/Getty Images

The last team to represent the AL in three straight World Series was the New York Yankees dynasty of the late 1990s and early 2000s. That would be great company to be in, but the Texas Rangers and their fans know there is still work to be done.
Texas isn't going to take anyone by surprise anymore. Last season wasn't a fluke, and neither was the year before. There is a winning attitude and culture in Arlington, which places a big target on the Rangers' backs.
There will still be questions regarding how the players will bounce back from a disappointing end to the 2011 season. But Texas wouldn't be the first team to turn one season's heartbreak into the next season's triumph (think 2004 in Boston).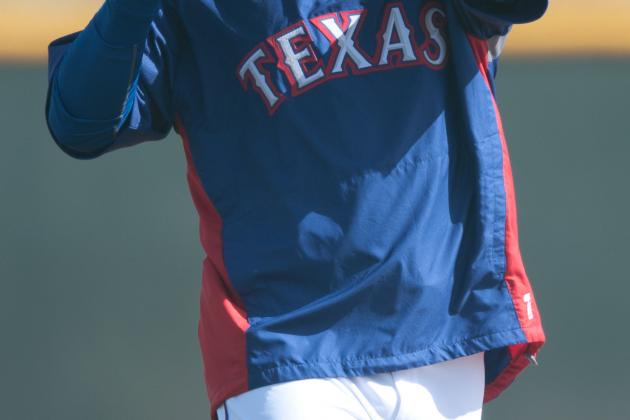 Rob Tringali/Getty Images

There is arguably no player in the league who will receive more attention when he steps on the mound this season than Yu Darvish.
Heck, the first time the guy threw to a live batter in a Rangers uniform, there were about 180 media members watching. There's no telling how many people will be watching him make his first start on March 7.
The pressure looks to be on him, and it wouldn't be there if there wasn't something to be excited about. The Rangers would not have spent the money on him unless they thought he was worth the investment.
The hype will benefit Texas because the ballpark will be filled every time he takes the hill, not to mention the number of people watching from home. He looks like the next big thing, so Rangers fans can hope that he stays healthy and tries to minimize the distractions.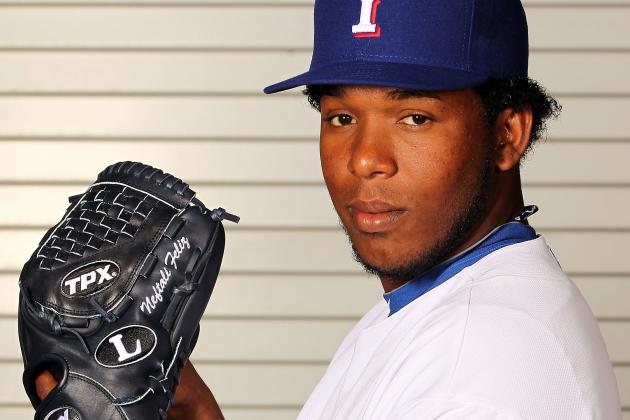 Jamie Squire/Getty Images

Neftali Feliz was one of the Rangers' top prospects and didn't disappoint when he made it to the big leagues. An All-Star appearance, a Rookie of the Year Award and 72 saves aren't bad for two years' work.
Now, he will face his biggest test by moving into the rotation. He came up through the minor leagues as a starter, so this won't be completely foreign to him. Plus, it helps that he is only 23 years old.
The Rangers obviously think Feliz is more valuable as a starter. With his fastball and a good off-speed pitch, it's tough to argue.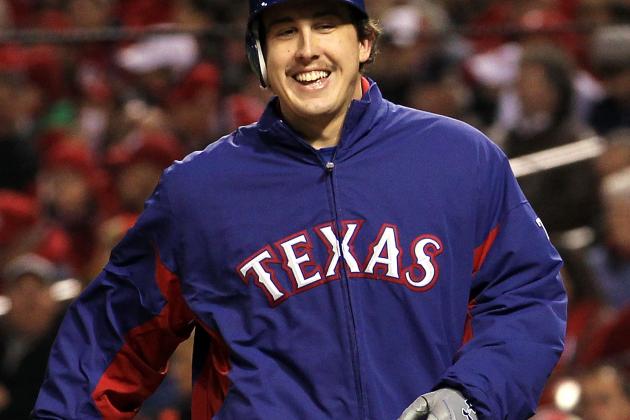 Ezra Shaw/Getty Images

There is a new character in town, and his name is Derek Holland. Whether you saw his impressions during the World Series or his new skill at predicting the weather, it's clear that Holland really came out of his shell last year.
His gem in Game 4 of the World Series shouldn't really surprise many Rangers fans. Holland has all the skills to be a front-line starter for the Rangers. His talent and his personality will be something to watch this season.
Holland is still only 25, but this will be his fourth year in the majors. The Rangers will be depending on him to be a stable component in the rotation. The amount of his personality fans see will most likely depend on how well he pitches. A good start in spring training will help.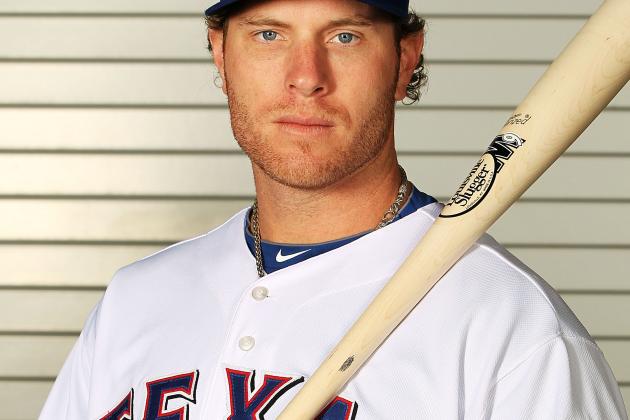 Jamie Squire/Getty Images

There's not much to say about Josh Hamilton's offseason that hasn't already been said. He made a mistake and didn't get the contract extension he wanted, making him a free agent at the end of this year.
Other than that, probably the biggest reason to pay attention to Hamilton is that he is an unquestionably gifted player and one of the most fun guys to watch play the game. He relapsed with alcohol in 2009 and had his best season ever in 2010, when he was MVP of the American League and the ALCS.
So, it wouldn't be crazy to expect that type of year from him again.
If this is his last spring training with Texas, fans should enjoy what they get to watch every game. Whether it's a mammoth home run, throwing a runner out from the outfield, stretching a double into a triple or crashing into the walls to make a catch.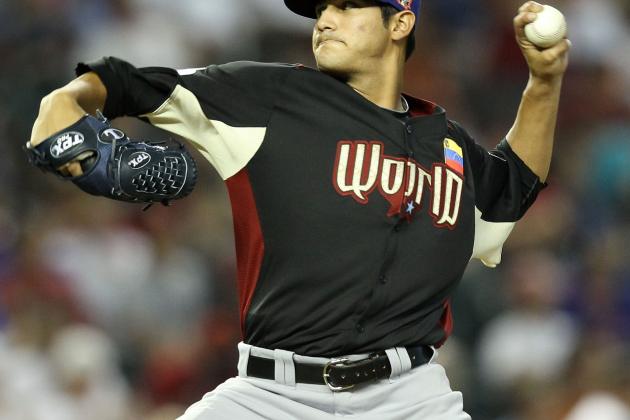 Christian Petersen/Getty Images

The Rangers are one of the best organizations in baseball right now, and it's not because they just win at the major league level. They are also fortunate to have one of the best farm systems in MLB.
Ranked in the top 10 by Keith Law, Texas shouldn't be starving for young talent any time soon. Two prospects to watch this spring will be Leonys Martin and Martin Perez.
Martin was signed out of Cuba last season and will be part of the very competitive battle for the starting center field spot. Perez is one of the Rangers' most prized prospects. The 20-year-old has loads of potential and is already turning heads in spring training.
Even if they don't make the major league roster right away, there is a good chance fans will see one of these players in the big leagues this season.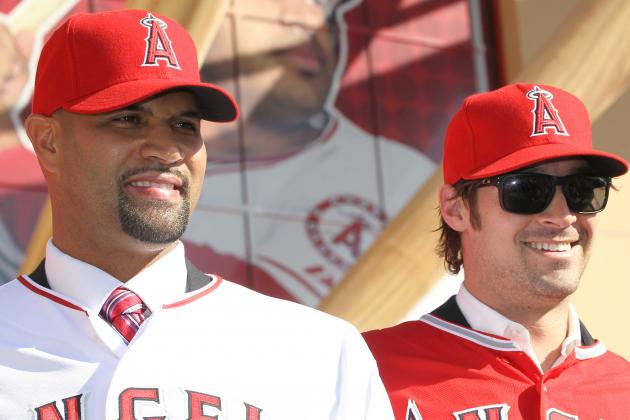 Stephen Dunn/Getty Images

The AL West will be a division to watch this season. The Red Sox and Yankees usually get all the attention for pulling out their checkbooks and signing the big-name free agents—but not so much this season.
Texas has pretty much owned its division the last two years, but L.A. is attempting to put an end to that. The two teams signed three of the biggest names on the market this offseason. Albert Pujols and C.J. Wilson are Angels, while Japanese sensation Yu Darvish is a Ranger.
One of the biggest reasons to watch the Rangers in spring training is to see how they can match up to their rivals. On paper, it looks like L.A. has closed the gap, but the only way to find out for sure is by watching the teams play on the field.
Neither team plans on going away any time soon, so fans excited to see how they're shaping up will have to pay attention during spring training.