NBA Trade Rumors: Michael Beasley and Players Most Likely to Move by Deadline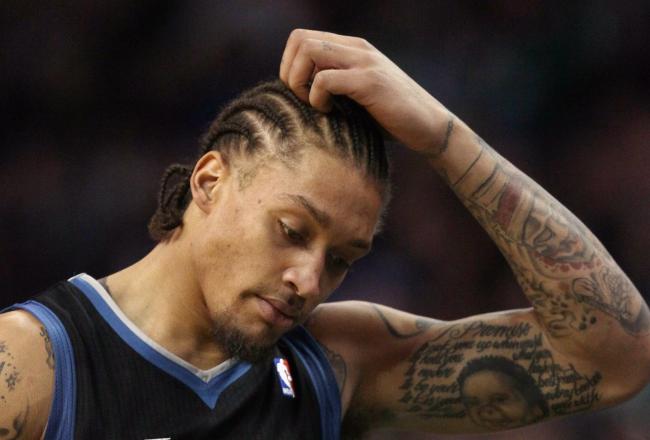 Elsa/Getty Images
Little more than a two-week sprint stands between the NBA as we now know it and a league reshaped by frantic player movement ahead of the March 15th deadline.
You're likely to hear some big names bandied about—Rajon Rondo, Dwight Howard, Monta Ellis, Pau Gasol, to name a few—just as you have all season.
At the end of the day, though, you'll probably hear the most about these three names, as they pack their bags and prepare for their new destinations.
Which player is most likely to move?
Michael Beasley
The Minnesota Timberwolves appear all too happy to rid themselves of Michael Beasley before the deadline. Sam Amico of FOX Sports Ohio reports that the T-Wolves have already had conversations about Beasley with the New Jersey Nets, the Houston Rockets and the Los Angeles Lakers, the last of whom turned down a pick-for-player swap for financial reasons.
As Amico notes, and A. Sherrod Blakely of CSN New England reaffirms, Beasley may well wind up with the Boston Celtics:
#Celticstalk: @buellj814 -> Beasley is being shopped HARD. T-Wolves very motivated to move him, and yes, the #Celtics have some interest.

— A. Sherrod Blakely (@SherrodbCSN) March 1, 2012
In any case, the T-Wolves are eager to move Beasley and (surprise!) there's a vibrant market out there for an athletic, 23-year-old wing forward with plenty of upside to spare.
Ramon Sessions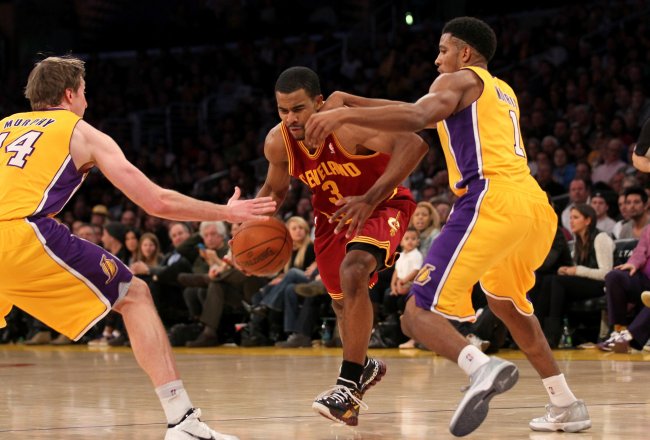 Stephen Dunn/Getty Images
Amico was also kind enough to dig around for dirt on Ramon Sessions. The Cleveland Cavaliers' backup point guard is drawing plenty of interest from teams in need of some ball-handling help, including the aforementioned Lakers.
It's possible that the newly-cost-conscious Purple and Gold turned down Beasley to focus on shoring up their deficiency at the point, to which Sessions would be a solid stop-gap solution, at the very least.
Whatever the situation in the Lakers' front office may be, it's clear that Sessions, who's currently stuck behind rookie sensation Kyrie Irving in Cleveland, will be on the move before too long, whether he demands a trade out of town or not.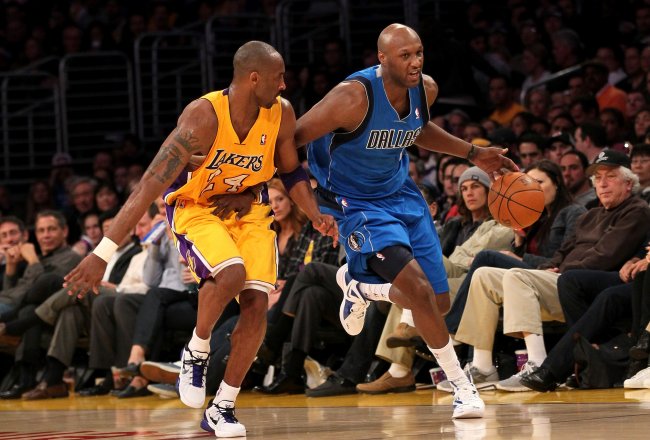 Stephen Dunn/Getty Images
Speaking of the Lakers, they've yet to be completely vindicated for trading Lamar Odom to the Dallas Mavericks for a bag of peanuts, but they're getting close.
Odom's enduring arguably the worst season of his career and has spent the last week-and-a-half away from the team on account of undisclosed personal business. According to ESPN's Marc Stein, Odom is likely to spend a game with the Frisco Roughriders of the D-League to work himself back into shape before returning to active duty with the big club.
Still, as indicated in that same report, there's a sense around the team that Odom won't be back at all, and if he does rejoin the club, it may not be for long. Dwaine Price of the Fort Worth Star-Telegram suggests that the Mavs might try to move LO to a team closer to his adopted home:
The word on the streets is that the Mavs may trade Lamar Odom to Phoenix for Steve Nash. That will get Odom closer to his home in LA.

— Dwain Price (@DwainPrice) March 1, 2012
And while the Suns aren't likely to move Steve Nash at all, much less for Odom, the fact that Mark Cuban is working so diligently to accommodate Odom suggests that he might ultimately be willing to move the reigning Sixth Man of the Year for next to nothing in order to help Odom, and rid his own team of the distraction.
This article is
What is the duplicate article?
Why is this article offensive?
Where is this article plagiarized from?
Why is this article poorly edited?