The Five Best Places for Steve Nash to Finish His Career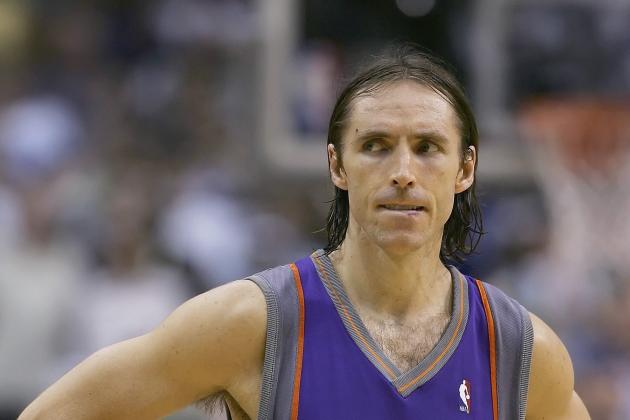 Lisa Blumenfeld/Getty Images
Is Steve Nash unhappy in Phoenix?
Phoenix is holding Steve Nash hostage.
Not literally, but it might as well be. The Suns say they'll trade him if he asks, but Nash is too much of a team player to do that. For all that he's given that organization, Nash deserves to play for a contender.
For a variety of reasons (I'm looking at you, Robert Sarver), that won't happen in Phoenix.
But where can it happen? I'm glad you asked. Here are the five best places for Nash to finish his career.
Begin Slideshow

»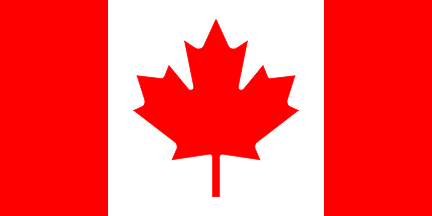 Steve Nash could save basketball in Canada
Yes, I know the Raptors aren't contenders. They probably aren't even close. But this isn't about that.
Steve Nash is the greatest Canadian basketball player of all time. In fact, most fans would be hard pressed to name any others (for you trivia buffs out there, Jamaal Magloire, Bill Wennington and Rick Fox are some others of note).
A return to his homeland for one final season could make basketball relevant in Canada for the first time since Vince Carter left. Don't you think that's important to someone as loyal as Nash?
From a basketball perspective, the Raptors actually aren't a terrible fit for Nash. With athletes like DeMar Derozan, Ed Davis, Andrea Bargnani and former Nash backup Leandro Barbosa, they can use the run and gun system that made him an MVP.
Last year's No. 5 overall pick (Jonas Valanciunas) will be ready to come over next year, and with the league's fifth-worst record, they'll be able to add another piece in this year's loaded draft. Anthony Davis would look pretty good catching alley oops from Nash. A duo like that could make the Raptors instant contenders in the East.
Even if they aren't ready to win right away, the value Nash brings as a mentor would be huge for a young team like the Raptors. He may not be able to make the Raptors title contenders, but he can teach them how to carry themselves as professionals and play the game the right way. That's what makes Nash so valuable.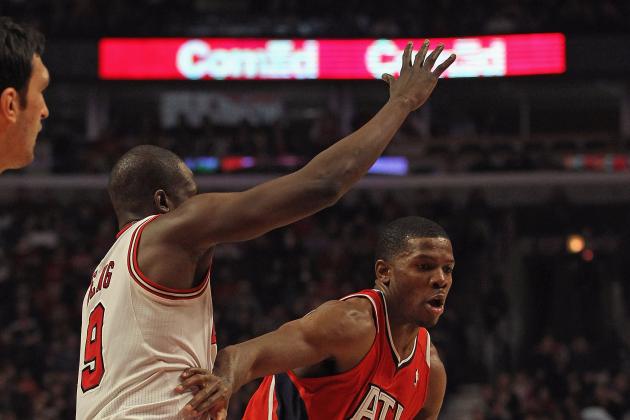 Jonathan Daniel/Getty Images
Steve Nash would be a great fit with former teammate Joe Johnson
For years the Hawks have been known as one of the league's most undisciplined teams. They've run a coach out of town and have continuously failed to capitalize on their incredible talent. How do you fix a discipline problem?
You bring in a point guard.
This isn't rocket science. Smart players make the players around them smarter. Steve Nash is arguably the league's smartest player. If anyone can get the Hawks to capitalize on their talent, it's Nash.
The burden of leading the offense would no longer fall on Joe Johnson, which would allow him to focus his energy entirely on scoring. Nash would also help create easy buckets for Al Horford and Josh Smith, two of the league's best young big men. He might even be able to salvage the career of former No. 2 overall pick Marvin Williams.
Atlanta already has a young point guard in Jeff Teague. While Teague is a capable starter right now, very few young players wouldn't benefit from a year or two at the Nash academy of point guarding. Nash could help turn Teague into the best player he can possibly be.
Right now, Atlanta is not a legitimate contender. They're going to make the playoffs, they're probably going to win their first-round series, then they're going to get swept by Miami. This is just the natural course of events for the Hawks. Bring in Nash and that all changes.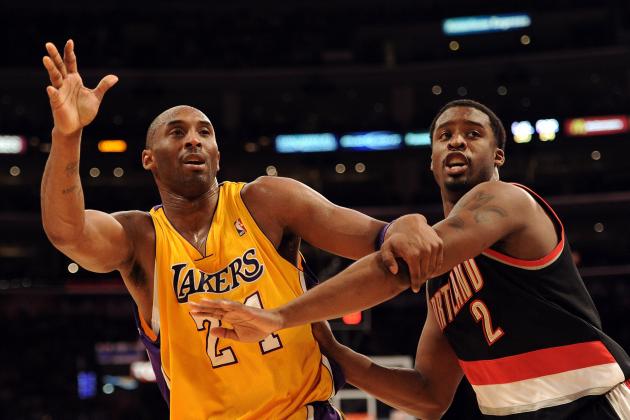 Harry How/Getty Images
Kobe needs a new backcourt partner
Quickly, name the last Laker point guard to play in the All-Star game.
I'll give you a hint, his last name was Johnson.
Kobe Bryant has managed to win five championships without an elite point guard. At this stage in his career, Derek Fisher isn't even average. The combination of him and Steve Blake have put an enormous burden on Kobe to carry the load every single night.
That's where Nash comes in.
Nash is one of the few players good enough to run the offense when Kobe isn't feeling it, but team-oriented enough to defer to Kobe whenever necessary. Given his experience with Amare Stoudemire and Shaq, you'd have to think Nash would be a great fit with All-Star big men like Andrew Bynum and Pau Gasol.
Another benefit Nash would bring to the Lakers is added trade flexibility. Let's say the Lakers sign Nash early in the offseason and focus their attention on Dwight Howard from there. With Nash, the Lakers may decide they are willing to include both Gasol and Bynum in a package for Howard, but only if Orlando includes another piece (let's say Jason Richardson).
Could the Lakers win a title with Nash, Bryant, Howard, Richardson and whoever they get with the trade exception acquired from Dallas in the Lamar Odom trade? Absolutely. If they can pry Ryan Anderson out of Orlando, even better.
The one downside to this is that Nash is a complete defensive liability. Luckily for the Lakers, he couldn't possibly be worse than Fisher. The offensive improvements Nash would bring should be more than enough to make them contenders again.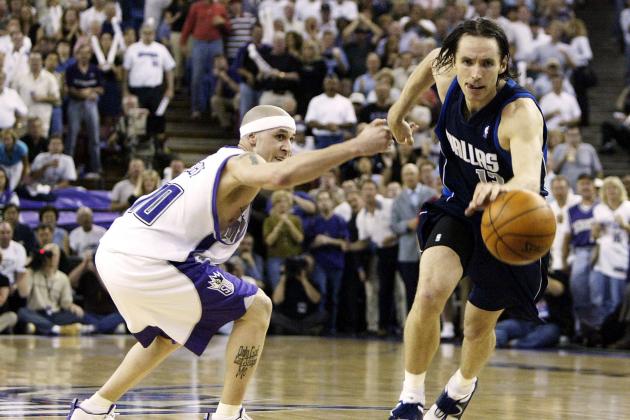 Jeff Gross/Getty Images
Remember this?
The Mavericks chose not to resign Steve Nash in 2004 because they didn't think he could stay healthy.
Needless to say, they were wrong.
Nash is still going strong well into his 30s, as is his best friend and former teammate, Dirk Nowitzki. The Mavericks have their sights set on bigger fish (namely native Texan Deron Williams). Assuming Williams stays in New Jersey, Nash would become the next logical target.
With a star already in place and almost $30 million in cap space, the Mavericks are primed to rebuild themselves into a juggernaut. They let Tyson Chandler go for that exact purpose. Mark Cuban and Donnie Nelson have proven that they know how to bring in top-tier talent, so you can be sure that any group surrounding Nash and Nowitzki next year would be ready to legitimately contend for the title.
Like LA, there are Dwight Howard implications here as well. Although it would appear that Howard is ready to join Williams in Brooklyn, you have to figure he'd at least think about joining up with Nash and Dirk in Dallas.
Unlike Williams, both Nash and Dirk have been a part of multiple deep playoff runs, and Dirk even has a ring. If Howard really cares about winning, he'd sign a short term deal with the Mavericks to go for a few rings with the two old timers.
Howard or not, the Mavericks will be near the top of the Western Conference next year. A reunion with his best friend and former team could get Nash the ring he desperately desires.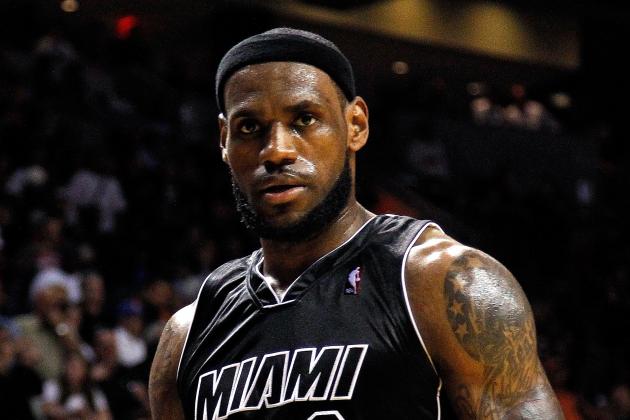 Mike Ehrmann/Getty Images
Could LeBron pull Steve Nash to the dark side?
It pains me to say this. As an ardent Heat hater, this sight would make me puke.
But Steve Nash should sign with the Miami Heat.
There are a lot of reasons this probably won't happen. Namely, Nash has always stood for everything that's right with the game. Loyalty, teamwork, coming through in the clutch. It just seems odd that Nash would ever go to a team that seems to embody the opposite. From a basketball perspective though, there is no better fit for Nash than the Heat.
Not since the 2004 Lakers has a team ever had four legitimate stars, guys who have proven throughout their careers that they could carry a team on their own. That is what Miami would have with Steve Nash. It could play a unit of Steve Nash, Shane Battier, Mike Miller, Chris Bosh and Joel Anthony and its two best players would be on the bench.
Yikes.
Imagine Nash throwing alley oops to LeBron. Or running pick and rolls with Chris Bosh. Offensively, Nash would make Miami possibly the most entertaining team in league history.
You may worry that adding another ball handler to the Heat would be redundant, but Nash doesn't need the ball to be effective. He can carry the offense for stretches, but when LeBron and Wade need the ball, he's more than capable of staying on the perimeter and hitting open threes.
On defense, there is no team better suited to mask Nash's deficiencies than the Heat. The athleticism of LeBron and Dwyane Wade makes them an elite defensive team regardless of who else is on the floor.
The added benefit to bringing in Nash would be the trade pieces it creates for Miami. All of a sudden, Mario Chalmers and Norris Cole aren't essential. Maybe a team desperate for a guard is willing to give them the center they've so desperately needed. Nash then is no longer just an upgrade at point guard, but he creates an upgrade somewhere else.
I hate to guarantee championships. Partially because you can never really know what's going to happen, and partially because it takes the fun out of the season. But if Nash signs with Miami you can probably pencil the Heat in for the title for the next two or three years.