10 Hitters Experimenting with New Batting Stances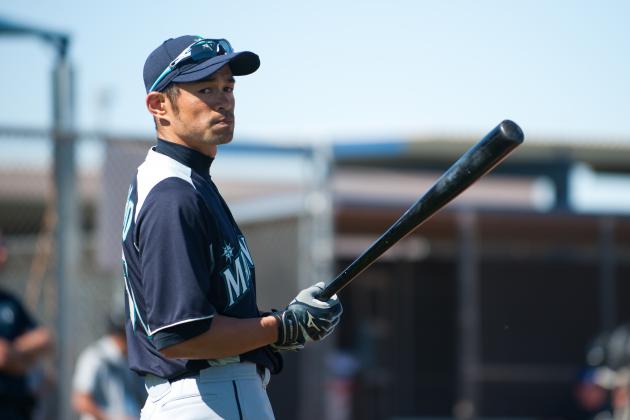 Rob Tringali/Getty Images

As a Major League Baseball player, you are bound to have an off-year. You know, the one where you hit 20 points lower than your career batting average and all your numbers drop.
To fix this ailment, some players train harder in the offseason, others try new diets and some try new batting stances.
In other cases, players switch their batting stances to accommodate to a new role on the team or to try and maximize their talents at the plate. But regardless of the reason, there are always players out there who are experimenting with new batting stances during spring training.
Let's take a look at some of the names this year.
Begin Slideshow

»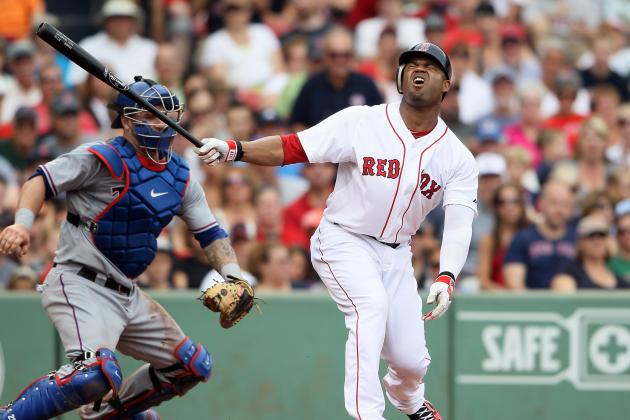 Elsa/Getty Images

Left Field, Boston Red Sox
Carl Crawford had the worst season of his career in 2011, his first in Boston. Whether it was the pressure or if he just didn't like the taste of dirty water, Crawford hit .255 and struck out 104 times.
He underwent arthroscopic surgery on his wrist in January after playing with it injured for most of the season. Crawford was just recently cleared to swing a bat again, and has since tightened up his swing to improve.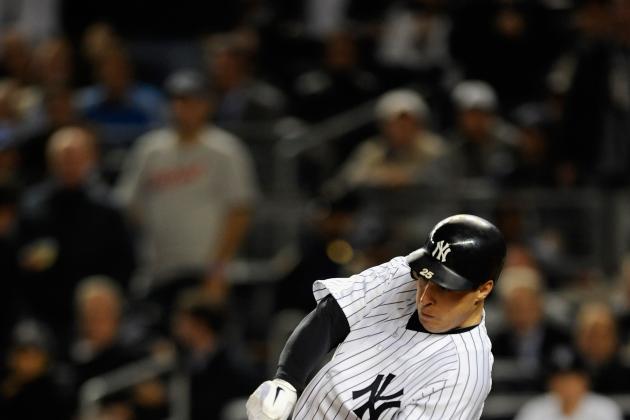 Patrick McDermott/Getty Images

First Base, New York Yankees
Mark Teixeira had great power numbers last season —39 home runs and 111 RBI —but he also hit a career low of .248 in 2011.
Coming into this season, Teixeira is working on improving his batting average, specifically by closing his stance on the left side of the plate where he only hit .224 last year.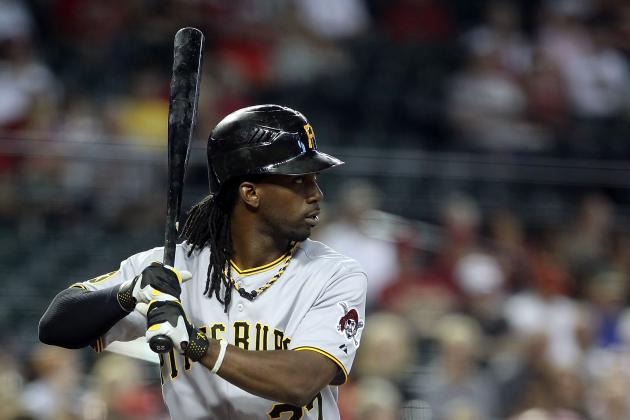 Christian Petersen/Getty Images

Center Field, Pittsburgh Pirates
The Pirates' star center fielder, Andrew McCutchen, hit career lows in 2011 when he only batted .259 and struck out 126 times. In 2010, he hit .286 and only struck out 89 times.
As a result, McCutchen has opened up his stance this spring, a move that will keep the barrel of his bat in the zone longer.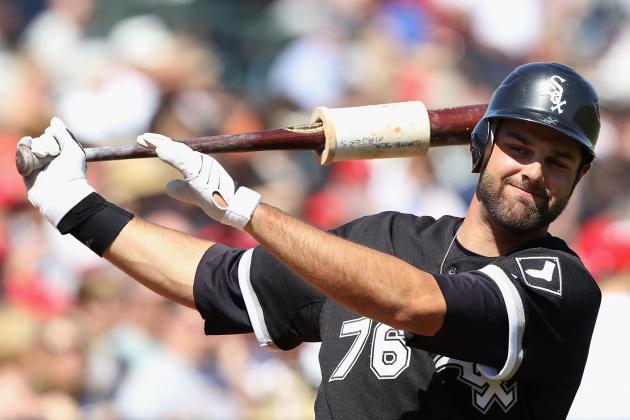 Christian Petersen/Getty Images

Center Field (Prospect), Chicago White Sox
Jordan Danks, the younger brother of current White Sox pitcher John Danks, is currently ranked as the best defensive prospect in the White Sox system. But his bat leaves a lot to be desired.
Danks has been in Triple-A the past two seasons and has seen his strikeouts increase each year. In 2011, he hit .257 with 155 strikeouts. What could be his biggest problem is the fact that he is 6'4." To combat that, he has widened his stance to give himself more leverage with his swing.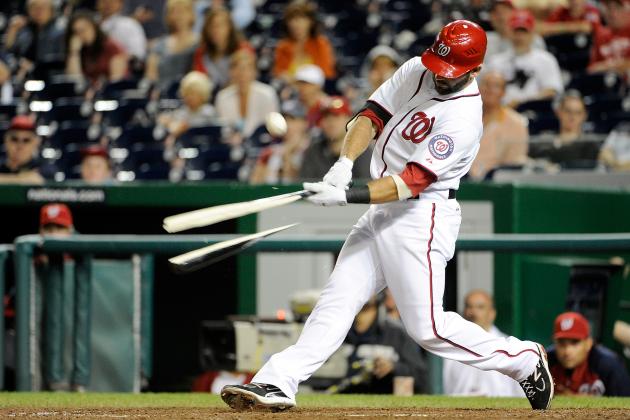 Greg Fiume/Getty Images

Second Base, Washington Nationals
Danny Espinosa isn't so much changing his batting stance around as much as he is trying to find it.
In his rookie year, Espinosa only hit .223 from the left side of the plate despite hitting .283 from the right side. That frustrated him as the season went on and he even switched his batting stance multiple times during the season.
This spring, Espinosa is focusing on relaxing at the plate and keeping his hands up throughout his entire swing.
Nick Laham/Getty Images

Center Field, Detroit Tigers
As Austin Jackson goes, so goes the Detroit Tigers' offense.
Being a center fielder with great speed, Jackson is the de facto leadoff man in Detroit—plus they don't really have anyone else who fits the mold. The problem is, last season Jackson only hit .249 with 181 strikeouts.
This spring, Jackson's prominent leg kick is almost gone in order to make his bat quick through the zone.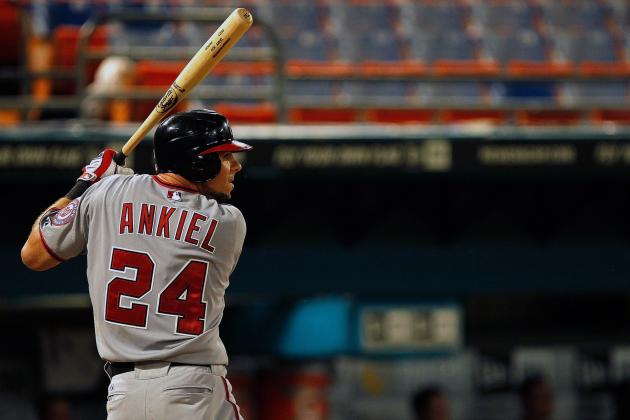 Mike Ehrmann/Getty Images

Center Field, Washington Nationals
Rick Ankiel's swing was too uptight last season, to the point where he would hunch his shoulders in an effort to tighten his stance. But it didn't work as he only hit .239 with 37 RBI.
This year, the center fielder is much more relaxed at the plate as he tries to stave off up-and-comer Bryce Harper during spring training.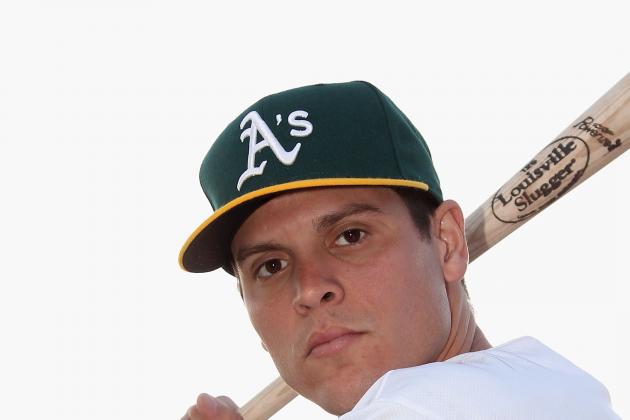 Christian Petersen/Getty Images

Center Field (Prospect), Oakland Athletics
Grant Green, one of the Oakland Athletics' top position-player prospects, has great potential but the A's want him to be more of a power threat and all-around hitter. To become one, he needs to focus on driving the ball and not solely hitting opposite field.
By opening his stance and loading up his swing more with a larger leg kick, Green and the A's hope he can get his home-run numbers up this year in Double-A.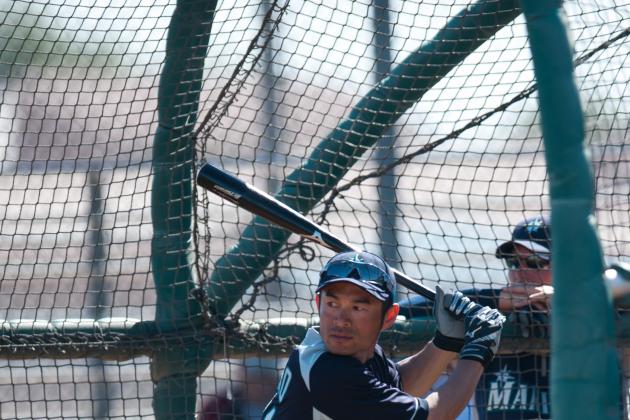 Rob Tringali/Getty Images

Right Field, Seattle Mariners
Ichiro's new batting stance stems from two things. First, the fact that he only hit .272 and got 184 hits last season after never hitting below .300 or registering below 200 hits in his career. Second, he is being moved in the batting order.
Ichiro will no longer be relied on as a table-setter and singles hitter from the leadoff spot in Seattle. Ichiro is moving to the three spot in the batting order to try and become a gap hitter. If anyone can make such a drastic change and succeed, it's Ichiro.
In order to do this, Suzuki has adopted a wider and more balanced stance. His trademark leg kick is gone as a result.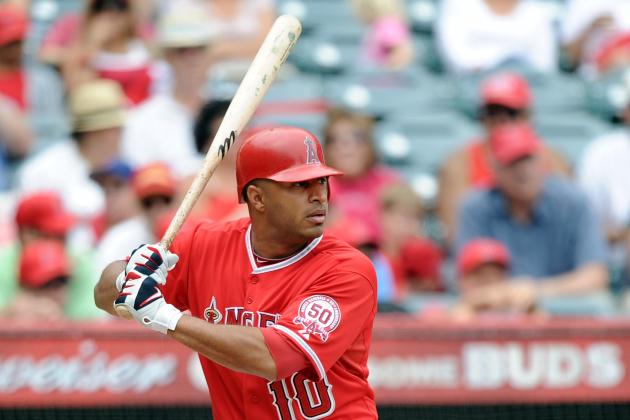 Harry How/Getty Images

Left Field, Los Angeles Angels of Anaheim
Vernon Wells played terribly in his first season with the Angels, posting career lows in batting average (.218) and RBI (66). He is signed through 2014 and is getting paid $21 million in each of the next three seasons.
Wells has taken the first step in doing his part to earn that contract. This offseason he worked on balance, timing and a consistent path in each of his swings.