David Freese and 4 Other St. Louis Cardinals to Be Excited About in 2012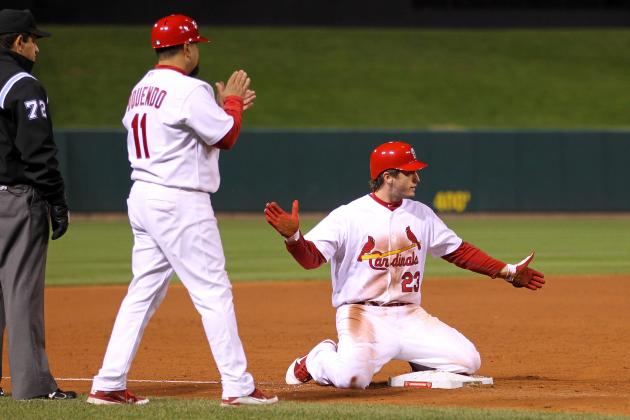 Ezra Shaw/Getty Images

It just might be impossible for the St. Louis Cardinals to top their 2011 season, but there are plenty of players for Cardinal nation to be excited about in 2012.
With that, great things could surely come St. Louis' way.
The past 10 spring trainings in Jupiter, Fla., have been smothered by Albert Pujols expectations and hype. That is no more.
Everyone on the Cardinals' roster will need to step up if they want to have a successful 2012 campaign. But who will actually come through?
Who will have Cardinal nation cheering?
Here are the five St. Louis Cardinals to be most excited about this season.
Begin Slideshow

»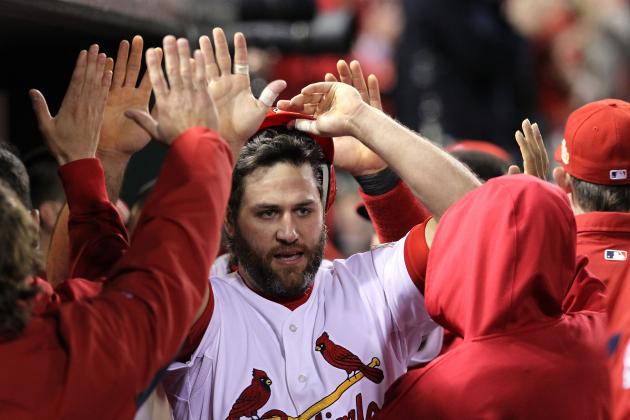 Jamie Squire/Getty Images

Can you say there was a bigger surprise in all of baseball last season than the performance of Lance Berkman?
Before 2011, the Big Puma's career looked like it was coming to a close. GM John Mozeliak took a chance on the slugger and signed him to a one-year, $8 million deal.
It's safe to say the $8 million was worth it. Berkman hit .301, with 31 home runs and 94 RBI.
And now he's back.
The Cardinals and Berkman agreed to a one-year, $12 million contract for 2012, and the Big Puma will be replacing Albert Pujols at first base.
If he shows St. Louis he is worth his new deal, Cardinals fans should be really excited about Berkman.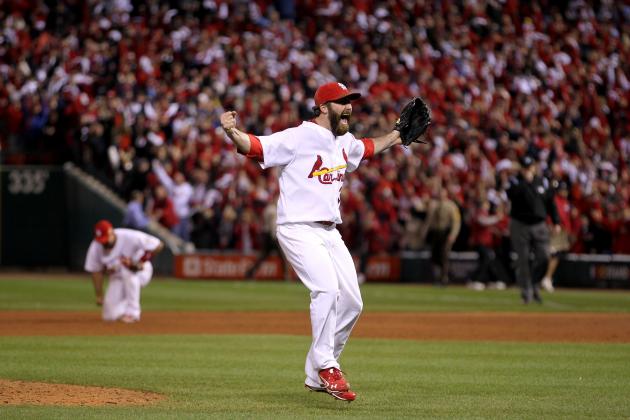 Ezra Shaw/Getty Images

The closing role seems to no longer be an issue for the Cardinals.
Jason Motte throws extremely hard and was fantastic in the playoffs last season. He showed maturation and a level of play Cardinal fans hadn't seen from him before.
The Redbirds have brought Motte back on a one-year deal, giving him the opportunity to shine and officially take over the closing duties at Busch Stadium.
And he will.
Cardinals fans will no longer need to panic every time their team is up three or fewer runs in the ninth inning.
Jeff Gross/Getty Images

Why wouldn't a team be excited about seeing its top prospect come up to the Major League level?
That is exactly what we'll see in 2012 with the coveted Shelby Miller.
While he may not be with St. Louis all season, Miller eventually will see the spotlight. It could be a call-up to replace an injured pitcher or it could be in September along with other St. Louis prospects.
Either way, it is time to be excited about this 21-year-old future ace.
The sixth-best prospect in all of baseball surely won't disappoint.
He's the real deal.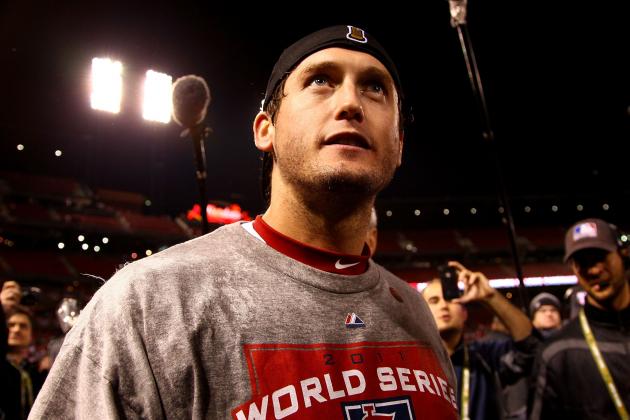 Dilip Vishwanat/Getty Images

Is Cardinal nation more excited about any player right now than David Freese?
No.
And they shouldn't be.
The World Series hero cemented his name in baseball history with his Game Six performance last October. Now it is time for him to build on that.
The hometown kid has to have a lot of confidence heading into 2012, and confidence could push him into All-Star status with Matt Holliday and Yadier Molina.
Expect a standing ovation in his first at-bat at Busch Stadium this year and expect many more throughout the season.
Freese will shine.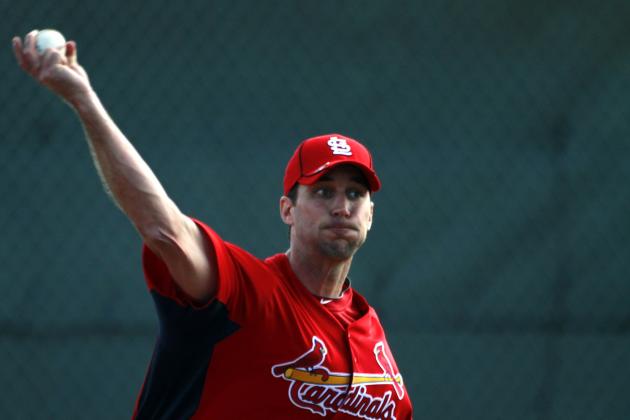 Marc Serota/Getty Images

Before and during the 2011 season, many wrote off the St. Louis Cardinals early due to the absence of Adam Wainwright.
That didn't exactly work out, did it?
Now the Cardinals can build off of a World Series win with their 30-year-old ace on the mound and will do so.
If Chris Carpenter's struggles of 2011 come back this summer, the pressure will be on Wainwright to carry this staff. While lefty Jaime Garcia is promising, he isn't a No. 1 starter.
Cardinal fans can only hope Wainwright's season is a repeat of 2010 (20-11, 2.42 ERA, 213 K).
And it just might be.
Steven Conklin is a contributing writer for the Bleacher Report and a student at the University of Central Missouri. He joined B/R in October 2011 and is currently a B/R intern. Any comments, questions or suggestions are more than welcome.