NBA Trade Rumors: Rajon Rondo and Promising Players Teams Must Target
March 1, 2012

Jonathan Daniel/Getty Images
Rajon Rondo's name is getting tossed around in a great deal of trade rumors near the deadline, but he's not the only one who could be on the move.
There are multiple players who could really benefit from a change of scenery, and these four guys are worth pursuing for teams which could use their help.
Rajon Rondo
The reason behind Boston's perpetual shopping of Rondo is somewhat perplexing, but his name has come up in trade rumors since before the season began.
After the Celtics dangled him in Chris Paul trade talks, Rondo finds himself on the trade block once again.
But why? Owed just $36 million over the next three seasons, Rondo is one of the most talented point guards in the game and is a bargain on his current deal.
General manager Danny Ainge has expressed extreme hesitancy in building around Rondo going forward.
Rondo needs players around him who can run the floor with him in order to play up to his potential, but he's a player who should be treated as an asset going forward.
Remember when Ainge said before the season that he had no intention of dealing Rondo?
Actions speak louder than words, and other interested teams should be quick to swoop in on Rondo with the Celtics primed to move in another direction.
C.J. Miles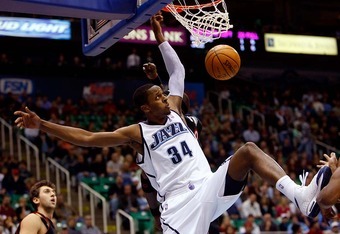 Miles' season has been marked by inconsistency, but he's a young wing player who is capable of scoring in bunches at any given moment.
Because he's set to become a free agent at the end of the season, his value may not be as high as it otherwise would be, but this 24-year-old (soon to be 25) can definitely help a team longing for a boost on the offensive end.
He's scored 17 points or more in six games this season despite never topping 29 minutes in a single contest, and the Jazz would be willing to move him in the right deal.
For a contender looking to boost its bench with a very capable sixth man, adding Miles makes a lot of sense.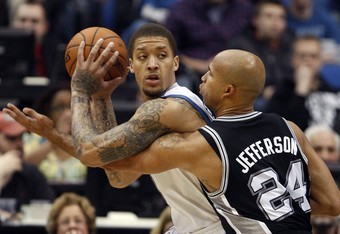 Michael Beasley
The Los Angeles Lakers have been linked to Michael Beasley, but the team has reportedly balked at Minnesota's asking price at this time.
Boston is known to have "some" interest in acquiring the 22-year-old, and any team which acquires him would have the opportunity to keep him long-term.
Despite the fact that his contract is up at the end of the season, Beasley will be a restricted free agent, which will allow whatever club he ends the year with an opportunity to match any offers he might receive.
There is an immense amount of potential in Beasley's game. Although he's had a rockier start to his career than some expected when he was initially drafted, all this kid needs is the right surroundings and the proper guidance to blossom into an incredible player.
To put it bluntly, he's worth a chance. Beasley has incredible upside.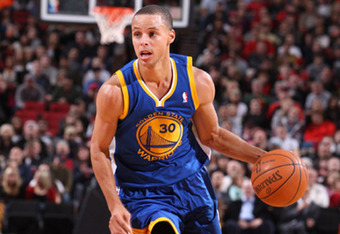 Stephen Curry
If a team has a chance to pry Curry away from the Warriors, that is not an opportunity to be passed up.
Signed through the 2012-13 season on his rookie deal, Curry is an elite talent who has the ability to change the culture of a team instantly.
He's averaged at least 1.5 steals per game since he's come into the league and possesses career percentages of 44.1 from behind the three-point line and 90.1 from the foul line.
Golden State had an opportunity to deal him in a Rajon Rondo package back in December, but the Warriors backed out of the deal.
Any team that thinks he can help going forward (which he can) should make an aggressive play for his services, as there just aren't young players of his caliber who pop up on the trade block every season.