UFC: Anderson Silva and 5 Fighters Who Are Slowing Down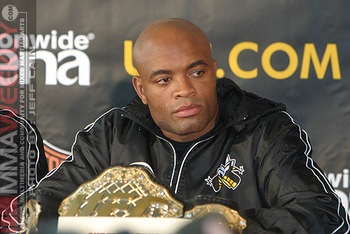 Anderson Silva/ Jeff Cain for MMAWeekly.com
Self-admittedly, Anderson Silva is slowing down.
The 36-year-old UFC middleweight champion is still regarded as the pound-for-pound best in the world, though mounting injuries coupled with his age have made things long and arduous fight by fight.
Silva recently resumed training after an extended layoff thanks to a lingering shoulder injury suffered prior to his most recent endeavor against perennial contender Yushin Okami at UFC 134 last August.
Now the Brazilian is set to return this June against rival Chael Sonnen, having been sidelined for a better part of a year before he steps back inside the Octagon.
It's hard to gauge how many more years left the enigmatic fighter has left in him, just as it's equally dubious to predict the longevity of the following combatants.
Anderson Silva/ Jeff Cain for MMAWeekly.com
Forrest Griffin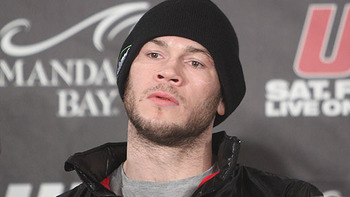 Griffin/ Ken Pishna for MMAWeekly.com
After finally earning some redemption in his rematch against rival Tito Ortiz in November of 2009, former UFC light heavyweight champion Forrest Griffin had his career sidetracked, thanks to a shoulder injury sustained in training for a battle against Antonio Rogerio Nogueira.
Griffin would make his return to the cage 15 months later, taking home a decision win over former champion Rich Franklin.
Looking to remain active, the Season 1 winner of The Ultimate Fighter next looked to go 2-0 against Pride vet Mauricio Rua, though "Shogun" stunned Griffin with a first round knockout.
The loss was Griffin's third in his last five fights, which all came by way of strikes.
Since his most recent defeat, Griffin has openly discussed his impending plans for retirement.
Rich Franklin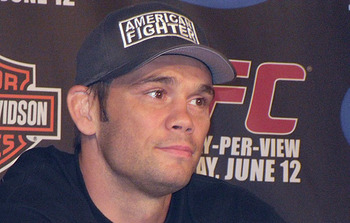 Franklin/ Ken Pishna for MMAWeekly.com
For a time, Franklin was considered the best in the middleweight division, but then along came a spider.
Anderson Silva throttled Franklin in their first meeting in October of 2006, blasting him with a hellish barrage of knees to the head and body, cinching the first-round knockout and Franklin's UFC title in the process.
Since then, Franklin has gone 6-4 inside the Octagon and has been bounced between both the middleweight and light heavyweight divisions, suffering devastating losses at the hands of Vitor Belfort and Silva again in their rematch.
At 37 years old, "Ace" is nearing the end of the road, which is evident with multiple injuries sustained as of late, including a torn labrum that required invasive surgery.
By the time Franklin is expected to return later this summer, it will have been well over a year since his last outing.
Tito Ortiz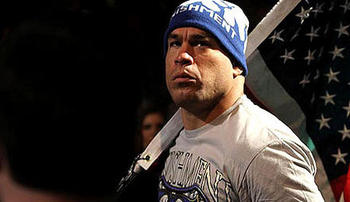 Tito Ortiz/ MMAWeekly.com
Former UFC light heavyweight champion Tito Ortiz has been on the decline and been on it for a long, long time.
"The Huntington Beach Bad Boy" has not touched UFC gold since 2003 and has looked like only a shell of his former bruising self.
Save for an upset victory over Ryan Bader last July, Ortiz has been winless in his last eight outings, suffering decisive losses against Rashad Evans, Chuck Liddell and Antonio Rogerio Nogueira.
Since his last defeat at the hands of "Lil' Nog," Ortiz has stated that he will commit to one more fight before finally hanging them up.
Antonio Rodrigo Nogueira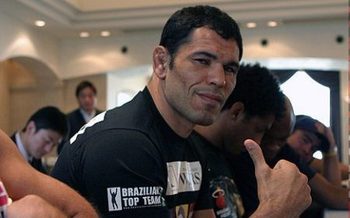 Nogueira/ Scott Petersen for MMAWeekly.com
Whilst under the Pride banner, Nogueira was the consensus No. 2 heavyweight fighter in the world, just behind rival Fedor Emelianenko.
The Brazilian eventually made his way to the UFC where he captured the organization's interim title against former two-time world champion Tim Sylvia, submitting the heavy hitter after taking a beating in the earlier rounds.
Since then, Nogueira has dropped the belt and has traded wins for losses, having gone 2-3 in his last five fights, suffering emphatic defeats to both Cain Velasquez and Frank Mir—who knocked out and later submitted the jiu-jitsu ace on two separate occasions.
Anderson Silva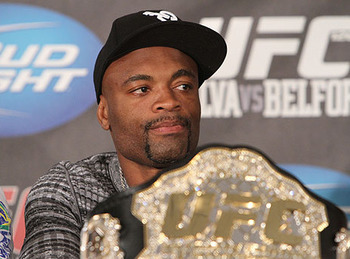 Silva/ Ken Pishna for MMAWeekly.com
It's crazy to believe that even with a 14-0 run in the UFC, coupled with pound-for-pound status, that Silva would be so adamant about his own natural frailties.
The fact remains that Silva has clocked in nearly 15 years as a professional, all the while fighting some of the best fighters in three different weight classes: welterweight, middleweight and the light heavyweight division.
With all the wear and tear, mounting injuries and being 36 years old, Silva's time in the sport is quickly coming to an end.
Keep Reading