Messi Hat Trick, USA Beats Italy & 10 Things Learned from the Int'l Friendlies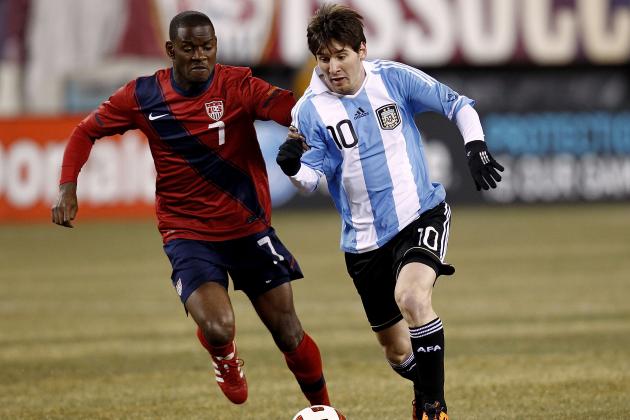 Jeff Zelevansky/Getty Images

In a busy past two days around the footballing world, International friendlies were taking place all over. There were some entertaining matches (England and Holland going to the last minute) and major surprises (Italy losing to the US).
Mostly, these results are meaningless and do not hold much weight other than in the inaccurate FIFA world rankings. But for the managers and fans they are important in seeing where the team is at and where they must get for them to be competitive when the time comes.
Here are 10 things I observed and learned from the games.
Begin Slideshow

»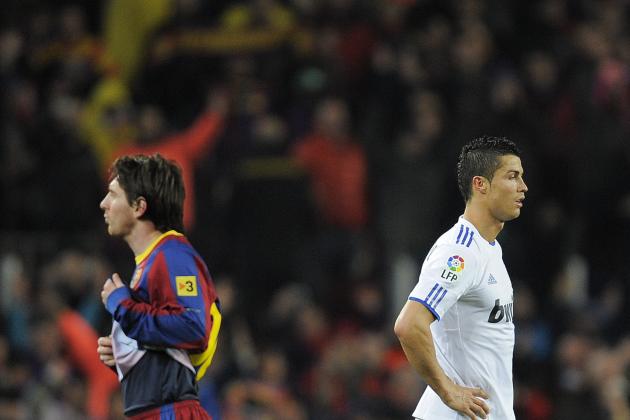 David Ramos/Getty Images

Lionel Messi led Argentina to an easy victory in Switzerland over a decent Swiss side. Actually, to say he led was an understatement—he pretty much won the game himself.
With his first international hat trick, Messi eased past the Swiss 3-1 and surely the Barcelona star had the performance of the day.
How did his La Liga counterpart Cristiano Ronaldo do in his friendly against Poland? If you answered a dull 0-0 draw then you are right and once again confirm why Messi is the better player.
The fact that Ronaldo can never seem to replicate what he does for his club side with Portugal just shows that while he may be better in the league, a lot of that credit has to be given to his teammates and coaches.
Sorry Ronaldo fans, but Messi is still the top of the food chain.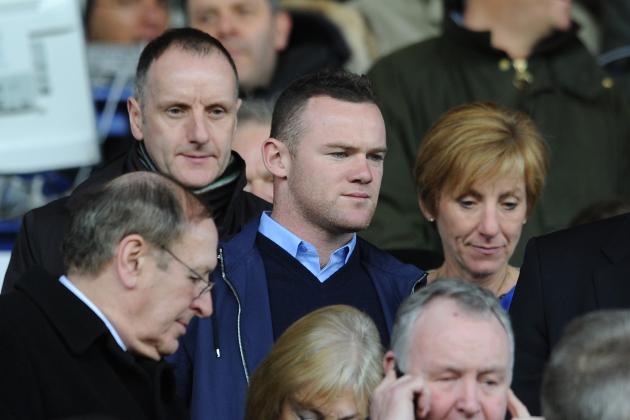 Chris Brunskill/Getty Images

I switched over to the England-Holland match as USA-Italy was putting me to sleep. Unfortunately the two European powerhouses weren't much more entertaining for a good part of it.
However, England was the muchduller side. They played an indirect style to the game, but one that looked like a quick passing drill between the holding midfielders and defense. They never seemed to move anywhere.
Things got a little better when Daniel Sturridge came on, but there still seemed to be something missing—Wayne Rooney.
Arjen Robben won the match for the Dutch by simply doing what he does: taking the game by the reins and making something happen. With Rooney absent, the Three Lions did not pose this threat.
With no Rooney up top, you never really felt like the English were actually going to score. Both goals they got were off a bit of good fortune and not really the kind of development that would encourage you for the future.
The English better hope Rooney is ready for Euros because in all reality, he is the only faint hope they have.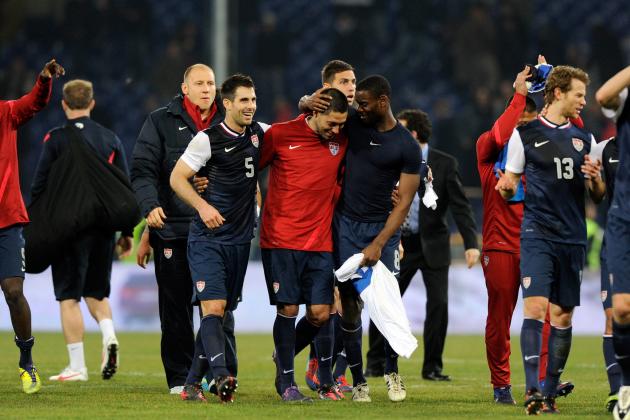 Claudio Villa/Getty Images

I was very excited for the US-Italy game. I was really hoping to see all the players in Europe who are at peak form right now coming together to play players they were familiar with.
Instead I was greeted with the same dull and drab monosyllabic performance we have come to expect out of the red, white and blue.
Except for one difference: They won!
Now, I am not going to jump off the train and run through the streets announcing the arrival of USA to the list of contenders for Brazil 2014, but it was nice to see them pull off an upset and get the country talking.
In all honesty, the US did not own that game. They were outshot 19-7, out-possessed 61%-39% and Tim Howard had a night full of highlights that could cover a season. But they took advantage of their one decent opportunity and made it count.
Not necessarily a giant leap, but a step forward nonetheless.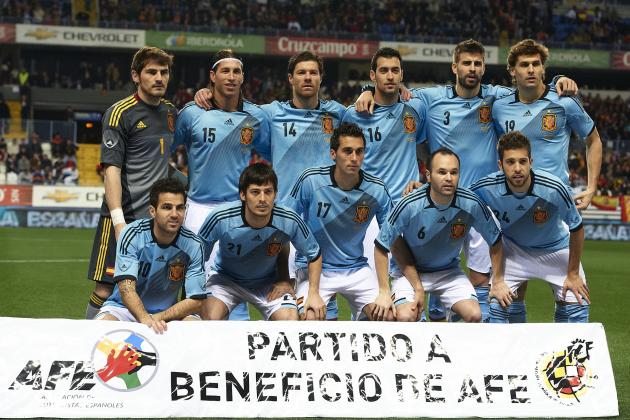 Manuel Queimadelos Alonso/Getty Images

There were well over 20 matches played yesterday. Some had big names meeting big names and others were minnows playing along. But out of all the matches, only Spain confirmed their place as the best country in the world.
A 5-0 wrecking of a decent Venezuela a side just added more fans to the bandwagon that will surely be loaded by the time the Spaniards make their way to Poland/Ukraine this summer.
Perhaps the scariest part for opposition is that it was not Cesc Fabregas, David Silva, Juan Mata or Fernando Llorente who had the goals. Roberto Saldado, who was subbed on at half, had his first international hat trick, which should have been four if not for a penalty miss.
The depth the nation has in the sport is incredible and probably something we have never seen before. They could literally lose half their starting lineup and still be contenders.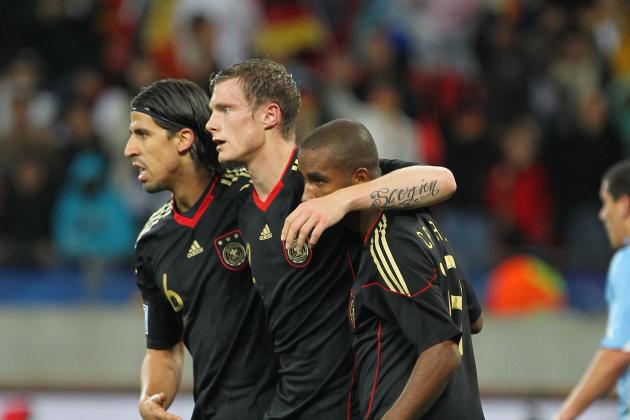 Doug Pensinger/Getty Images

The Germans are one of the main favorites to upset Spain this summer. However, their match against France may have exposed a vulnerability they have—lack of experience.
Other than Miroslav Klose, the average age of the squad hovers in the mid-twenties with Bastian Schweinsteiger (though he was absent yesterday) the oldest player at 27.
When France pressed the young Germans, they became erratic and rushed in their approach, not the way they wanted to control the game. It paid off for the French as they won 2-1 in Germany.
It is quite apparent that the German's inexperience could be their downfall. Then again, that seems to be the sentiment as they approach every tournament.
Don't they always prove us wrong?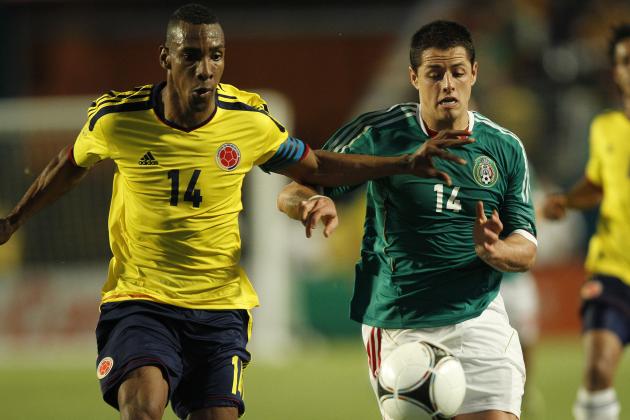 Joel Auerbach/Getty Images

It seems like for a few years now, Mexico has been on the verge of proving themselves. They have a seemingly "golden generation" with players like Javier Hernandez and Giovanni Dos Santos as well as many great players playing domestically.
But they just cannot seem to ever get the big win.
Admittedly, Colombia is not exactly the marquee name they could beat to show their quality, but they are a strong side and at least equally matched. Playing in Miami also made it neutral and probably split in terms of support in the stadium.
If Mexico really wants to show they have something to offer other than CONCACAF domination, they have to win matches like this.
They still have time before Brazil 2014, but if they want to go in there with some recognition and truth to the claim they can compete, they have to find ways to win matches like yesterday's.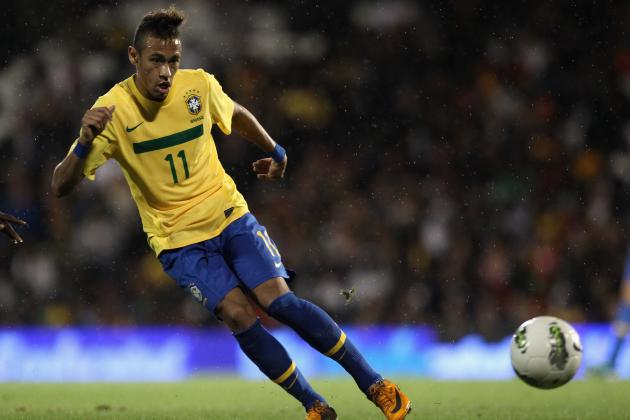 Clive Rose/Getty Images

Brazil's result was probably the most surprising on the weekend and it was a win. But when the nation with the most historic past in the game needs an own goal to beat Bosnia-Herzegovina 2-1, it's going to raise some eyebrows.
Let's put it simply: Brazil has nothing to complement all the beauty they play the game with.
For years, the style and finesse they played was always backed by a pure goal scorer. Ronaldo, Pele, Romario, Rivaldo and the list goes on. Right now they do not have this player.
So while everything went splendidly in the buildup and the midfield was all theirs, the question really was who is going to add the cherry on top.
They need to find that striker in the traditional sense of the word. A pure goal scorer who half of his touches are shots and a half those shots are goals.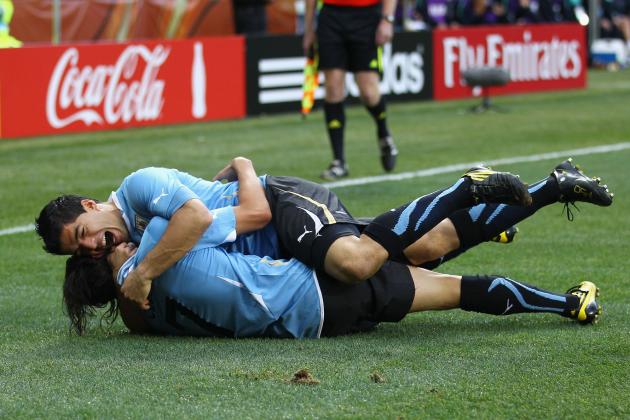 Lars Baron/Getty Images

Not going to lie, I did not watch this game and have not read much about it, but by just reading the score line you can tell it was frustrating night for the South Americans.
With Edinson Cavani opening the scoring against Romania in the second minute of the match, I am sure many expected the floodgates to open for one of the strongest attacking sides in the world.
However, a front line that featured, Cavani, Luis Suarez and Diego Forlan was blanked for the rest of the game.
Following their Copa America triumph last summer, all the players became highly prized commodities and are now recognized around the world. Most are having excellent club seasons and are in top form. But they just received a lesson in the difference between club and country as they drew 1-1.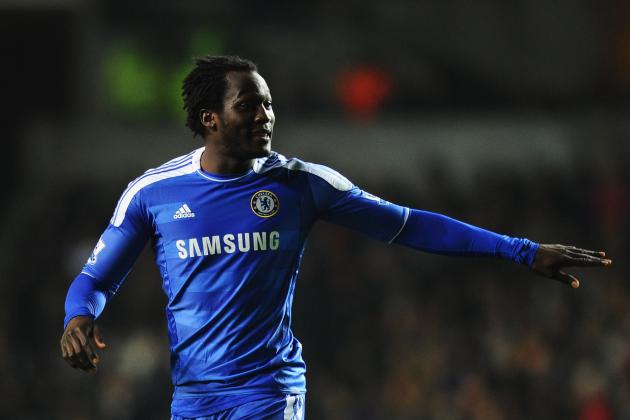 Mike Hewitt/Getty Images

For the past year or two we have been hearing about a supposed "golden generation" taking place in Belgium. Players like Eden Hazard, Kevin De Bruyne, Vincent Kompany and Romelu Lukaku are all young stars who are expected to one day dominate the sport.
However, their 1-1 draw to Greece proves they are not there yet.
In all fairness these players are young. And when I say young I mean no older than their early twenties. So perhaps it is a little unfair to place the pressure of performing on them right now, but we live in a society that wants results now and quickly.
This group will not make that push to greatness this summer as they did not qualify for Euros. But they need to start making their names known not only as prospects, but as real-time players.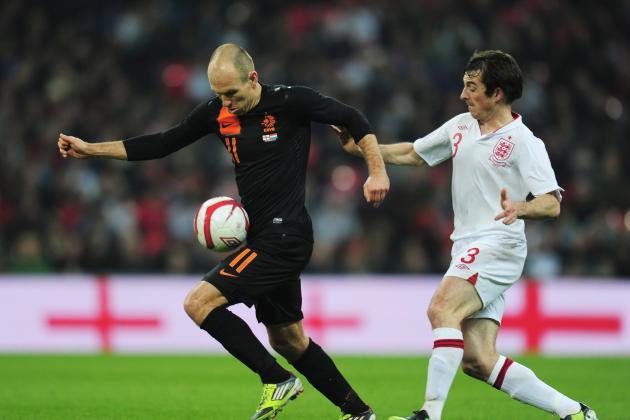 Shaun Botterill/Getty Images

There does not seem to be as much talk about the Dutch at Euros relative to the buzz around Spain, Germany and others. But if you watched their performance yesterday against England, they could very well be the favorites.
Loaded with experience and possessing two of arguably the top ten players in the world, they are really, really good.
Robin van Persie is having a career year and though Wesley Sneijder is sub-par right now, he can turn it on at any moment and be back to the player he was in 2010.
If all else fails, Arjen Robben can do what he did yesterday: take the game by the reins and win it for his country all on his own.
It is a formula that few other teams have and make them very dangerous.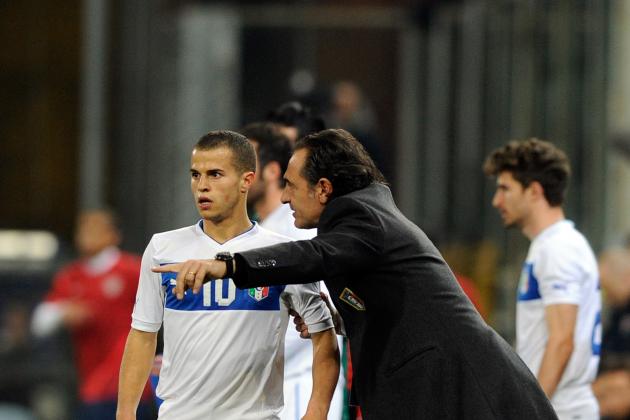 Claudio Villa/Getty Images

It was a busy day with a lot of action and by no means is my list complete. So what did you come away from yesterday realizing?
As always, make your comments known below and thanks for reading!
Follow me on Twitter: @thecriterionman