What the NFL Combine Would Look Like at YOUR Job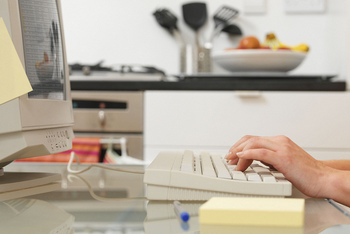 Flickr.com- User Victor1558
The NFL Combine has a special place in the minds of all team scouts and officials. It gives them a chance to observe players and see how the measurables compare to the other top-tier talent at their position, and it demonstrates the intangibles that prove their readiness for the next level.
It's one thing to watch old game tape. It's quite another thing to grab a stopwatch and clock how fast a guy can shuffle down a 40-yard stretch.
In this sense, some in-person drills could be an interesting way for companies to fill up their ranks beyond typical call for resumes online and a unique way for employees to show the intangibles that highlight their ability to work at the next level.
It's one thing to be impressed by a prospective employee's resume. It's a whole different thing to see that same applicant succeed or fail in demonstrating the skills they'll need to be an immediate contributor to the office environment.
Here are the events that would make up an office combine event.
Formal Business Handshake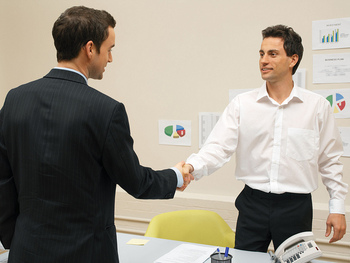 Flickr.com- User Victor1558
It may not seem like much, but in actuality a lot is riding on the very start of the interview, the formal business handshake.
There are a lot of different handshake techniques, but perhaps the biggest question for performers will be the force they exert in the handshake.
Do you go with the flopping fish (weak) handshake to show a willingness to follow leadership? A bone crusher to exert masculinity?
Answering that question and handshaking properly could be pretty stressful in itself...and we still have nine events to go.
Job Interview Challenge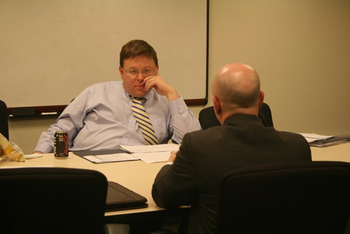 Flickr.com- User bpsusf
It wouldn't be a combine or a job search without an interview process.
Since this is a combine, participants should expect some questions from out of nowhere, like the ones compiled in this list from Glassdoor.com:
– "Room, desk and car – which do you clean first?"
– "If Germans were the tallest people in the world, how would you prove it?"
– "Just entertain me for five minutes, I'm not going to talk."
– "If you could be a superhero, what power would you possess?"
– "Name five uses of a stapler without staple pins."
Fax/Copy Machine Drill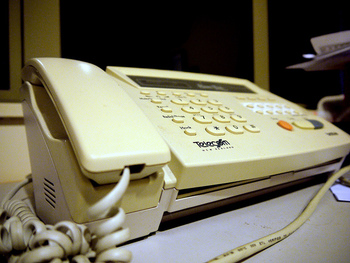 Flickr.com- User Yortw
Any prospective employee will have to be at the top of their game to handle the fax/copy machine drill.
Participants will be timed as they try to complete a variety of tasks, including sending and receiving a document and creating a two-sided document.
Extra points will be given to applicants who can avoid going Office Space on the machine when informed of a paper jam.
Coffee Pot Courtesy Drill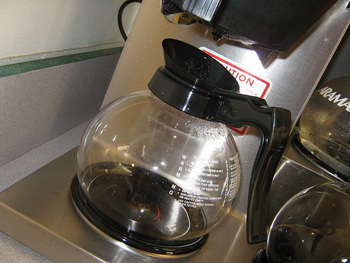 Flickr.com- User Richard Masoner/ Cyclelicious
Would any employer hire somebody who doesn't fill the coffee pot after taking the final cup? I certainly hope not.
So seriously, potential employees: Fill up the coffee machine with a new batch when you empty it. No excuses!
Phone Operation Challenge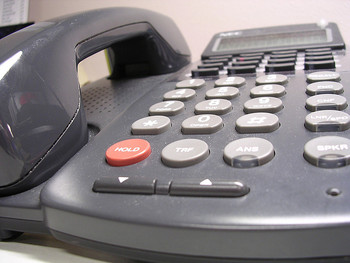 Flickr.com- User deman
The phone operation challenge could be a real tipping point for potential employees, given that many people struggle for years in operating the more complex portions of their office phone.
Seriously...how do I transfer a call? What's that blinking light in the corner? Why do I hear beeping right now?
Bright Screen Challenge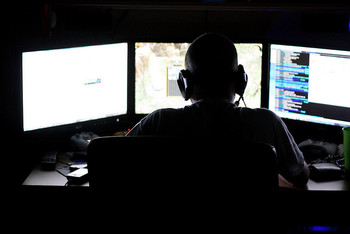 Flickr.com- User ginnerobot
Most, if not all, work in the office is done by computer, so having the stamina to deal with staring at the computer's screen for hours on end could make itself pretty valuable.
One can only hope that the room being used for the challenge is brighter than the one in this picture.
Carpool Challenge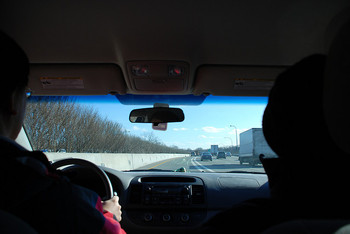 Flickr.com- User Joe Shlabotnik
One of the best ways to cut travel costs and get to know your coworkers better is to pile in to a car and share a ride to work.
This challenge would require multiple parts: Can the prospective employee get up in time to roll out for the office (every carpool has the real stickler for time). What value does the new carpool member bring for the ride (coffee? satellite radio? showering regularly?)?
While carpools sometimes don't work (as explained in this very serious video), I'm sure employers would like to see effort from prospective employees to give it a shot.
Donut Run Drill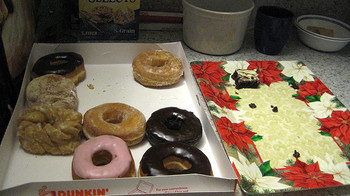 Flickr.com- User _Fidelio_
For many offices, this is a critical question, and one where employees can show their improvisational thinking skills.
Participants will face several big challenges: Where do they go for the donuts (national chain or local bakery)? How many do they get (are 12 enough?)? What kind do you get?
The answers to these questions, along with the time it takes to make the run, could be a big difference in the final review of at least a few candidates.
Email-Clearing Dash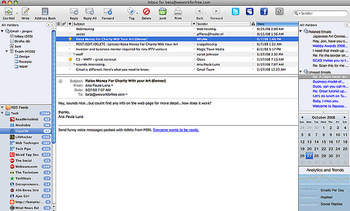 Flickr.com- User Jon Gosier
The average corporate computer user gets 99 emails per day, with 34 of those being useful in any meaningful way.
So put it on the clock: How fast can the applicants get through the mounting pile of very important emails and meeting reminders. Don't accidentally delete that question from the boss about the upcoming presentation!
There's no doubt that participants completing this challenge quickly will move forward, while slow times could be a trip to the trash folder (or even worse junk mail).
Filing Challenge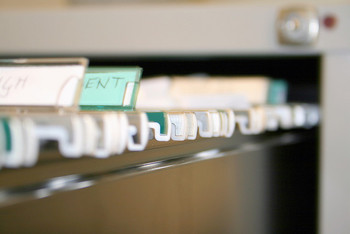 Flickr.com- User mrmanc
While not every employee will have work that requires filing, the filing challenge event is a good way for employers to gauge the organizational skills of the men and women who could be joining their teams.
However, this event may get some negative feedback from potential employees noting their personal success without using a complex filing system, or in using their own method.
That might be true, but for companies to get an accurate gauge of the skills on the table, participants will have to do the organization based on the company's preferences.
Keep Reading