Jeremy Lin: Ranking New York Knicks' PG's Performance vs. Cleveland Cavaliers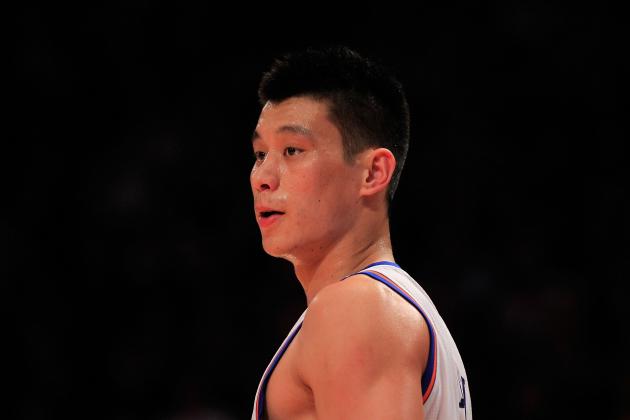 Chris Trotman/Getty Images

The New York Knicks' Jeremy Lin put in another outstanding performance against the Cleveland Cavaliers after recovering from a lackluster first half.
Tonight's game was an especially important matchup since he was going head-to-head with the favorite for Rookie of the Year, Kyrie Irving.
So how did Jeremy Lin manage to perform against such staunch competition?
Begin Slideshow

»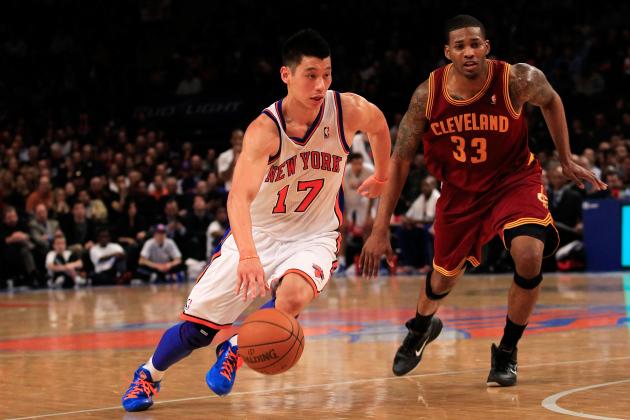 Chris Trotman/Getty Images

Jeremy Lin recorded 19 points on 50 percent shooting against the Cavaliers.
Most of these points came in the second half, as he began to penetrate with the kind of aggressiveness that we have become accustomed to.
While he didn't reach the 20-point mark, Lin did give the Knicks a much-needed scoring boost, using his usual repertoire of acrobatic layups and soft floaters.
However, I would've liked to see him be more aggressive in the first half, as he rarely attacked the paint throughout the first two quarters.
Grade: B+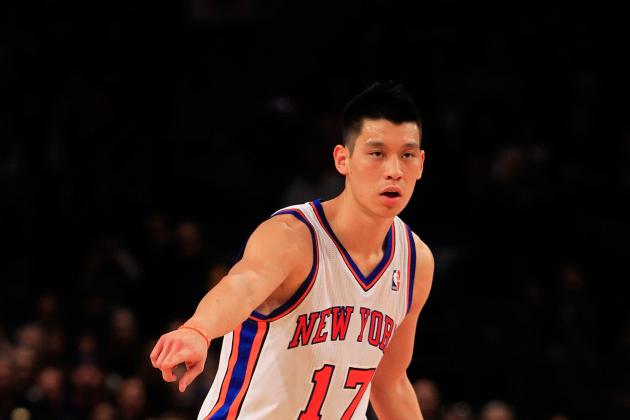 Chris Trotman/Getty Images

Jeremy Lin really shined in this category against the Cavaliers.
He recorded 13 assists, by far the highest out of any player on the floor.
Once again, he recorded most of those in the second half due to his increased aggressiveness in driving to the lane.
As with his scoring, he put up great numbers, but he didn't perform as well in the first half. However, even with his slightly disappointing first half, 13 assists is absolutely phenomenal.
Grade: A+
Chris Trotman/Getty Images

After averaging nearly four turnovers per game this season, Jeremy only had one turnover against the Cavaliers.
Just one.
Turnovers are considered Jeremy Lin's worst statistical category by far, but today he managed to keep them under control and play an outstanding game, especially when you consider the 13 assists that he recorded along with his one turnover.
In this aspect, he had an absolutely phenomenal game. Hopefully he can keep it up.
Grade: A+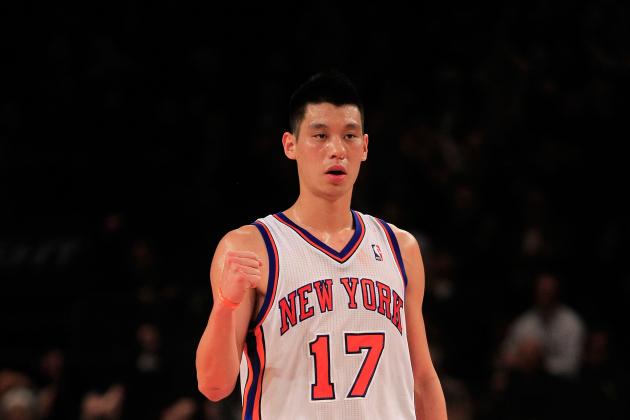 Chris Trotman/Getty Images

Tonight, Jeremy Lin had the unfortunate task of guarding Kyrie Irving and Daniel Gibson.
Kyrie Irving recorded 23 points, while Daniel Gibson ended up with 13.
Both of those players had above average games, and although Jeremy Lin was not the only player that guarded them, he still had the task of chasing them for a significant portion of the game. If it weren't for his defense, Lin would have had an almost perfect game.
However, giving up those kinds of points just isn't acceptable, but I'm sure Jeremy realizes that and will be prepared to play much better defensively against the Celtics.
Grade: D+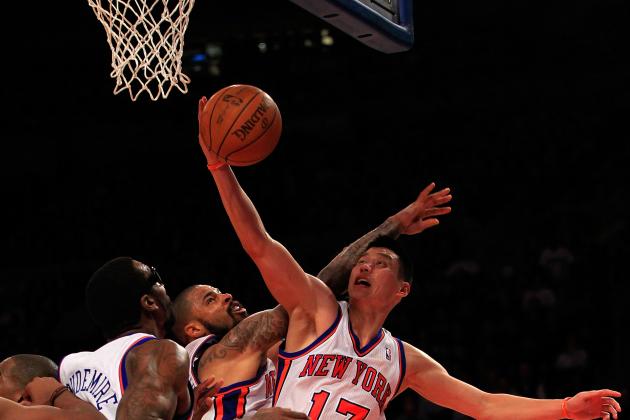 Chris Trotman/Getty Images

Once again, Jeremy Lin had an outstanding performance in this category. He managed to pull down five rebounds, almost doubling his season average of 2.8 rebounds per game.
With that kind of support from Lin on the boards, the Knicks would overwhelm other teams with their rebounding when you take into account the skill that Carmelo Anthony, Amar'e Stoudemire, Tyson Chandler and Landry Fields all possess when going to the glass.
Overall, Jeremy had an amazing game in terms of his rebounding numbers. Hopefully he can keep this up.
Grade: A+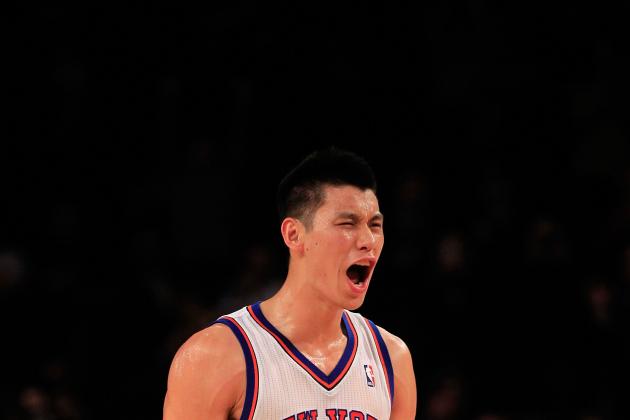 Chris Trotman/Getty Images

Overall, Jeremy Lin played outstanding against Kyrie Irving's Cavaliers.
His prolific scoring, pinpoint passes, protection of the ball and aggressive rebounding amounted to a great game as he led the Knicks to a win.
Although his performance was somewhat overshadowed by his lackluster defense, Lin managed to perform well enough in all of the other categories to be arguably the best player on the floor tonight.
If he can keep up this kind of play, I see a very bright future for the Knicks organization.
Grade: A