Deron Williams Trade Rumors: Latest Updates for NJ Nets Star
February 29, 2012

Jonathan Daniel/Getty Images
The trade deadline inches closer, and the teams we thought would be buyers are turning into likely sellers. Such is the fate of the New Jersey Nets regarding their star point guard, Deron Williams. 
We were all well aware that a season shortened by an odd lockout would deliver strange results. We get added intrigue in the form of incessant rumors regarding top-shelf talent. 
Pau Gasol is on the trade block, and uncertainty as big as Dwight Howard's stature hangs over the Orlando Magic. 
The New Jersey Nets are not immune to the dark shadow of a superstar nearing the exit door. Here is where we break down the latest news on Deron Williams and where he may end up at the end of this wild season.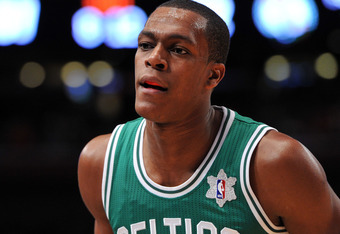 Christopher Pasatieri/Getty Images
Update: Thursday, March 15 at 11:55 a.m. EST by Nicholas Goss
According to ESPN's Marc Stein, the Lakers offered a trade package surrounding Pau Gasol to New Jersey for star point guard Deron Williams back in December, but the Nets were not interested.
Sources say Lakers already DID offer Gasol-centric package for D-Will in December and Nets turned it down. ESPN link: es.pn/xNt5kM

— Marc Stein (@ESPNSteinLine) March 15, 2012
I'm not surprised the Nets turned this offer down. New Jersey would be doing itself a disservice by giving up arguably the best point guard in the NBA, who is still young, for an aging forward whose prime is nearly over. 
The Lakers need an upgrade at point guard, but if they want a player of Williams' caliber, they'll have to improve their trade package.
Update: Wednesday, March 7 at 5:03 PM EST
While the Nets would obviously be reluctant to deal Deron Williams and give up on the Dwight Howard pipe dream, what if they were able to land an elite point guard in exchange for Williams?
The Boston Herald's Mark Murphy claims,
"Though some of the recent rumors are groundless — Rondo for Lakers big man Pau Gasol and for Golden State Warriors point guard Stephen Curry never were discussed, according to one of the sources — the Celtics indeed are open to trading Rondo if it means getting another point guard in return."
Williams trade buzz is dying down, but Rondo is a player who has to be enticing to the Nets going forward.
Rajon Rondo
Here is an interesting one that makes sense when you consider the Celtics are not exactly sold on Rajon Rondo being the face of the franchise going forward, and Deron Williams is not sold on staying with the Nets forever. 
Peter May of ESPNBoston said on February 21st that a Rondo for D-Will flip would benefit both teams:
If Williams is available, and you're the Celtics, don't you dust off the Chris Paul trade folder and go hard for him? You'd have to part with Rajon Rondo and someone else (Jermaine O'Neal fits neatly from a cap standpoint) to get the deal done. But it's worth it if you're the Celtics.
This is unlikely only from the standpoint that Williams has never come out with Boston being a desirable destination for him.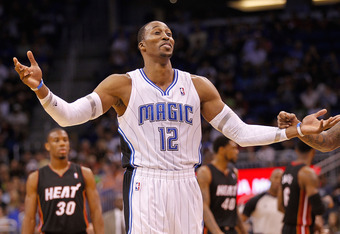 Mike Ehrmann/Getty Images
Dwight Howard
This is the biggest one and involves Dwight Howard and where he might land this season or next. As NBA.com's Sekou Smith notes, Howard has been linked with trades to everywhere from LA to Newark. 
Landing with the Nets would no doubt give Williams a big reason to stay on well past next year. That is not the biggest rumor out there right now. 
There is talk that Dallas may be the best landing spot for a bevy of stars.
Jeff Caplan of ESPNDallas reports Jason Kidd may be the perfect player to eventually back up Deron Williams...in Dallas.
Jason Kidd shares agent Jeff Schwartz with New Jersey Nets point guard Deron Williams, and if Kidd has any say in it the two might share the same locker room next season...

Of course, Kidd, who will also be a free agent this summer didn't rule out a return to the Nets in a backup role behind Williams if, say, one Dwight Howard, also a free-agent-to-be this summer if not traded first, also found his way to the franchise's new home in Brooklyn.
Once again, where the big man goes, so do a pair of point guards.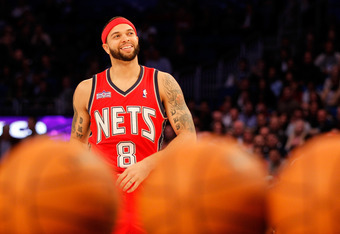 Mike Ehrmann/Getty Images
Goes Nowhere
There is also the little fact that the New Jersey Nets are not about to implode their current squad just because there is a chance that the Dallas Mavericks will pilfer their star guard. 
Nets general manager Billy King was interviewed on ESPN 1050 in New York on Tuesday and discussed Williams probably leaving in the summer and how that made him feel. 
It's not a fear, it's a reality. The Mavs will have cap space along with other teams and he's from Dallas. I don't think it's any secret, but I'm not fearful of them, no.
King doesn't sound like a man willing to pull the trigger on a trade out of haste.
There are also comments made by Mark Cuban that are worth noting. He told The Record the following: 
There's a lot of presumptions going on about what we're going to do this summer. But you shouldn't pay attention to anything you've read or heard because that's not the way we approach things. We're the last organization to get one thing in our mind and that's the only thing we're going to do.
It's looking far more likely that the Nets hold out for a big trade at the deadline. If not, they will put their best face on and hope they can convince Williams that Brooklyn is the place for him to shine.