NBA Trade Rumors: Updates on Pau Gasol and Biggest Deadline Targets
February 29, 2012

Trade rumors will dominate NBA headlines until the March 15 deadline, and we'll hear a long list of players involved in a number of scenarios before that time.
Do any of them have legs? Will notable names be dealt to a new team?
Here is the latest on the biggest names being mentioned as trade candidates.
Depending upon who one believes, the value of Gasol in a trade is all over the map.
We know that the Rockets have been linked to Gasol since the failed Chris Paul trade, but Chad Ford of ESPN drops an interesting tidbit in his weekly chat: both the Timberwolves and Bulls are interested in Gasol as well.
But Chicago doesn't make a whole lot of sense—at all.
Derrick Rose denied a rumor that he had approached the Bulls and told the team to trade for Gasol, but Chicago might still be interested in Gasol's services.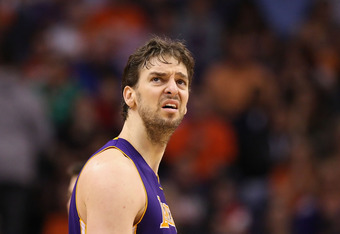 Christian Petersen/Getty Images
The problem? The Bulls could offer Luol Deng in a Gasol package, but that's unlikely for a number of reasons.
The most obvious of those is this: the Bulls won't construct a roster which includes all of Carlos Boozer, Joakim Noah and Gasol.
Minnesota could offer a package headlined by Derrick Williams, but it's highly unlikely the Lakers would be interested in any Gasol deal that didn't involve Kevin Love or Ricky Rubio—and that is not happening.
Houston had been willing to give up Goran Dragic, Kevin Martin and Luis Scola to New Orleans in the three-way trade which would've netted the team Gasol, so it will be intriguing to see if the team rekindles discussions with Los Angeles.
Monta Ellis
Ellis is someone who is a perennial appearance in headlines around the trade deadline, and it's baffling as to why so many Warriors fans are anxious to move him every season.
Golden State reportedly wants a star coming back in any Ellis deal, and the team wasn't kidding when using the word "star."
Tim Kawakami brings us this update: the Warriors won't consider dealing Ellis unless it's in a package for Dwight Howard.
The team is certainly setting its sights high, and despite Howard expressing no interest in committing long-term, Golden State is prepared to go all in at a run for his services.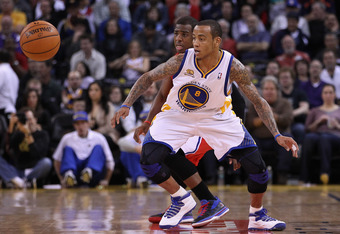 Ezra Shaw/Getty Images
Michael Beasley
Beasley is undoubtedly one of the strongest candidates to be moved prior to the deadline, and the Los Angeles Lakers appear ready to make a strong push.
The Timberwolves are "serious" about dealing Beasley for a first-round pick, but Los Angeles isn't the only team that might be in the market for his services.
A restricted free agent at the end of the season, Beasley wouldn't come at an incredibly high price, and any team that acquires him would have the chance to retain him long-term.
There is a ton of upside to Beasley, who has yet to find the right home during his brief NBA career.
Steve Nash
The most talked about player who is not on the trade block is once again being brought up in rumors.
Phoenix has been adamant in its stance throughout the process in not wanting to deal Nash, and the Suns are hopeful that he can be re-signed after the season.
But there is an interesting wrinkle in Marc Stein's report.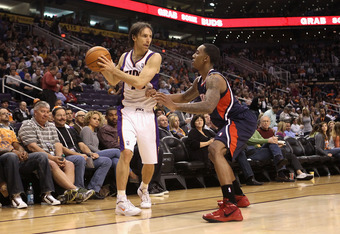 Christian Petersen/Getty Images
Portland is continuing to lurk in the background, and the Trail Blazers are "trying hard to pry Nash away from the Suns."
Nash would be a great fit with the team, and he would finally give the club a point guard capable of flourishing under Nate McMillan.
The only way the Suns would entertain dealing Nash is if he were to ask for a move elsewhere, and that is a scenario not many are anticipating.
Dwight Howard
Another day, another Dwight Howard trade rumor.
Zach Lowe of Sports Illustrated confirms the Warriors will make an aggressive play for Howard, but that is not a scenario that appeals to Howard long-term.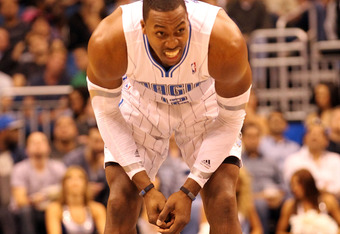 Sam Greenwood/Getty Images
The Los Angeles Lakers are known to like Howard, and have reportedly offered Andrew Bynum straight up for the Orlando big man.
However, news continues to surface that Howard would not sign an extension if dealt to Los Angeles, and that has left several wondering whether the Lakers should even pursue him.
But as we've known all along, Howard continues to prefer a future with the Nets, where he can play alongside Deron Williams and be "the man" as the team moves to Brooklyn.
With the trade deadline just about two weeks away, the clock is ticking.