2012 NFL Draft: The Full Pro Day Schedule
March 1, 2012
Jared Wickerham/Getty Images
Now that the combine is in the books, teams are one step closer to finalizing their draft boards.
However, the nation's top prospects will have one more chance to show evaluators what they can do in gym shorts.
Pro days, unlike the combine, are set up to make the player look as good as possible. Quarterbacks will throw to receivers they are comfortable with in scripted routes. Linemen will do drills with coaches they have known for years. They will be at home, in the most comfortable environment possible.
Of course, if a player was unable to participate at the combine or had disappointing results, this is their chance to redeem themselves.  
Here is how the pro-day schedule shapes out for schools across the country:
March 1: Missouri
March 2: Cincinnati
March 5: Alabama-Birmingham, Georgia, Hawaii, Indiana, McNeese State
March 6: Alabama A&M, Arkansas, Auburn, California Lutheran, Clark, Eastern Kentucky, Georgia Tech, Illinois, Liberty, Rhode Island, Sacramento State, Tarleton State, UCLA, Valdosta State
March 7: Alabama, California-Davis, Colgate, Eastern Washington, Fordham, Fort Valley, Kent State, Kentucky, Louisville, Northern Colorado, Southern California, Texas A&M, UTEP, Wisconsin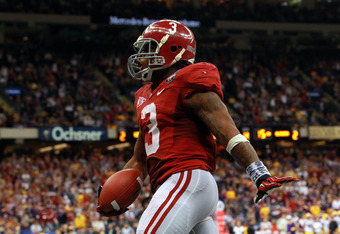 Ronald Martinez/Getty Images
March 8: Akron, Alabama State, Buffalo, Clemson, Colorado, Miami (Fla.), Mississippi State, Nebraska, North Alabama, Northwestern, Ohio, Syracuse, Texas Tech, Washington, West Texas, Western Kentucky, Wofford, Wyoming, Youngstown State

March 9: Florida International, Furman, Mississippi, Montana, Northern Illinois, Ohio State, Oklahoma State, Presbyterian, Purdue, TCU, Troy, Washington State

March 12: Air Force, Arkansas-Monticello, Central Michigan, Central Washington, Pittsburgh, Tulsa, Wayne State

March 13: Ball State, California (Pa.), Florida, Kansas State, Marshall, North Texas, Sacramento State, Slippery Rock, Toledo, Western Michigan

March 14: Bowling Green, California, Central Arkansas, Central Oklahoma, Eastern Michigan, Florida State, Grambling, Kansas, Kansas State, Louisiana-Monroe, Maryland, Michigan State, Mount Union, Oklahoma, Penn State, Portland State, Tennessee Tech
March 15: Delaware State, Louisiana Tech, Michigan, UNLV, Nicholls State, Oregon, Southern Illinois, Townson, Tusculum, Virginia, Virginia Tech, Wayne State (Mich.), William & Mary
March 16: Arizona State, James Madison, Missouri State, Oregon State, Richmond, Temple, Tennessee, West Virginia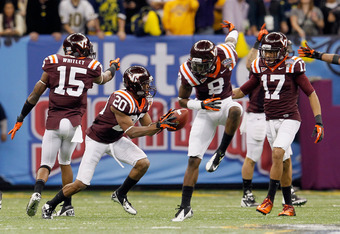 Kevin C. Cox/Getty Images
March 19: Appalachian State, Arizona, Florida Atlantic, Iowa, Montana State, Rice, Southern, Wake Forest
March 20: Brown, Idaho, Iowa State, Louisiana-Lafayette, Monmouth, New Hampshire, North Carolina, North Carolina A&T, South Florida, Texas
March 21: Baylor, Boston College, Houston, N.C. State, North Dakota State, Rutgers, San Diego State, San Jose State, Tulane, Western Kentucky
March 22: East Carolina, LSU, Maine, Memphis, Middle Tennessee State, South Dakota, South Dakota State, Stanford, Tennessee-Chattanooga
March 23: Cornell, Jackson State, Missouri Western, N.C. Central, Southern Mississippi, Stonybrook, Vanderbilt
March 26: Indiana State
March 27: Arkansas State, Coastal Carolina, Merrimack College, Stephen F. Austin, Washburn
March 28: Central Florida, Connecticut, Newberry, Northern Iowa, Pennsylvania, South Carolina, South Carolina State
March 29: Brigham Young, Georgia Southern
March 30: Bethune-Cookman, Dartmouth
April 3: Abilene Christian, Notre Dame
April 4: SMU