WWE: William Regal Is the Most Underutilized Talent in the Company
March 1, 2012

Last November, I published an article voicing my concerns regarding the current career of William Regal in WWE. Although I hoped he'd be given some sort of chance to prove himself as a valuable asset to the company thereafter, not much has changed since then.
As of now, the last time we saw Regal compete in a televised WWE match was when he took on his old apprentice Daniel Bryan on WWE Superstars from England three months ago. Given how technically gifted he is in the squared circle as well as the stunning lack of veterans on today's roster, Regal could greatly benefit a younger star such as Drew McIntyre or Wade Barrett as a rival or tag team partner.
Being widely known as one of the greatest wrestlers in WWE history to have never won a World Championship, it still shocks me as to why they don't utilize him accordingly. I'm not entirely sure whether it's Creative's or his own decision to not wrestle on regular basis, but regardless, he can still wrestle at a solid pace and provide strong matches despite his elderly age.
Nearly four years ago, William Regal received the biggest push of his storied career as the General Manager of Raw while also reigning as the 2008 King of the Ring. For a number of months, the Englishman was able to draw massive heat by interrupting matches and often shutting off the lights completely.
During this period of time, Regal cut numerous promos at the start of the show explaining his actions, which was quite frankly the best mic work he's ever done in recent memory. His terrific coronation speech after he won the prestigious crown will forever live in my mind as the day I truly became a wrestling fan.
Unfortunately, his time at the top of the WWE was cut short due to violating the Wellness Suspension and thus being suspended for 60 days. Almost abruptly, Regal was written off television and has not regained such momentum since.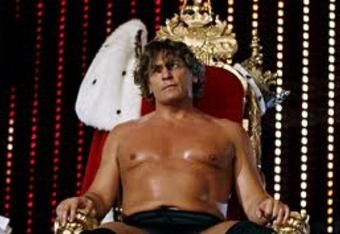 Nonetheless, Regal has spent the past year honing his commentating skills on WWE NXT, where he has exceedingly flourished. I've been waiting anxiously for WWE to assign him to one of the main shows to announce where he can truly shine, but no such luck at this point.
In January, a possible feud between himself and the funky Brodus Clay was foreshadowed during a dance segment on an episode of SmackDown. However, due to Clay's "shaky in-ring work," the angle was quickly dropped, leaving Regal once again directionless.
It was reported in late 2010 that the former two-time Intercontinental Champion signed a WWE contract up until 2014, leaving him able to do whatever he desired until then. Now, I'm not demanding they give him a rightful world title shot before he officially retires, but the least they can do is utilize him to his full potential.
Despite a massive response from Regal's followers following his most recent campaign on Twitter for WWE to grant him a shot at Daniel Bryan's World Heavyweight Championship, he has yet to be given his rightful opportunity. Of course, he doesn't necessarily need to win the title, but entering a program with Bryan could benefit both technical wrestlers greatly in the long run.
Just yesterday on the one-year anniversary of WWE NXT, William Regal was named the Match Coordinator of the show, allowing him to schedule bouts every Wednesday evening. One can only hope that Regal can prove to be a better General Manager than Teddy Long and John Laurinaitis combined and eventually take over every show in due time.
If WWE expects to boost their young stars straight to the top, there's no smarter way of getting them over than putting them up against a seasoned veteran such as William Regal. He has all the tools to make a great mentor to a rising rookie, but it's WWE's job to make sure those tools are put to good use instead of being consistently wasted.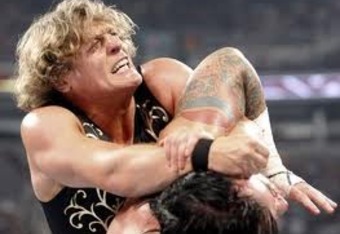 Thanks for reading, Bleachers, and make sure to drop a comment below regarding your thoughts on William Regal and his current status in WWE. As always, your criticism and overall feedback is greatly appreciated.
GSM out.
Visit my website at Next Era Wrestling as well as my WrestleRant and Spoilers podcasts for more of my thoughts and writings, along with WWE/TNA news, rumors, reviews and more.
Listen to this week's Spoilers podcast on Thursday at 6:30/5:30c for special appearance made by Rick DeJesus from Adelitas Way, the band who sings "Invincible" for WWE Superstars.
Listen to internet radio with Spoilerspodcast on Blog Talk Radio