Scott Parker: Controversial Captaincy a Bold but Risky Move for England
February 29, 2012

Michael Regan/Getty Images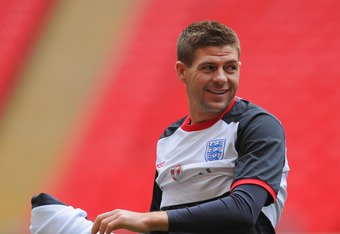 Michael Regan/Getty Images
Drama and controversy seem to be as essential to the identity of the England national team as the very act of kicking around a football these days.
Therefore, it should come as little surprise that, per The Telegraph, when Tottenham Hotspur midfielder Scott Parker was appointed England captain ahead of Wednesday's international friendly against Holland, it was not universally embraced by the Three Lions.
Many had expected caretaker manager Stuart Pearce to grant the honor to Steven Gerrard, the longtime Liverpool captain and a former vice-captain for England. Gerrard also happens to be the most experienced player on England's current squad.
On one end of the reaction scale is QPR midfielder Joey Barton, who didn't take well at all to Parker getting the nod over Gerrard:
Scott Parker ahead of Steven Gerrard.........I'm speechless. #whatafarce

— Joseph Barton (@Joey7Barton) February 29, 2012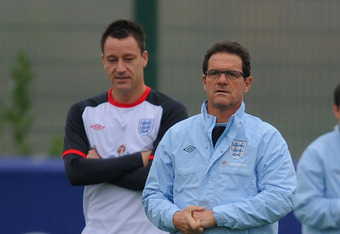 Michael Regan/Getty Images
On the other is Manchester United defender and former Three Lions captain Rio Ferdinand, whose allegiance to Liverpool's biggest club rival may or may not have had something to do with his acceptance of Parker's ascendance:
Congrats to Scott Parker on being named captain for tonights game. A great honour + one I'm sure he'll cherish. 2-1 win I'm thinking!

— Rio Ferdinand (@rioferdy5) February 29, 2012
Somewhere in the middle is Gary Neville, another former skipper for United and England, who considered Gerrard's recent workload as perhaps factoring into Pearce's thought process:
Congrats to Scott Parker. Can only think Gerrard not playing though due to 120 mins Sun and Arsenal 12.45 Sat. Will see later on way to game

— G.Neville (@GNev2) February 29, 2012
Whatever the case may be, the move for Parker, while controversial on the surface, might be precisely what England needs at this particular time. The Three Lions are rudderless at the moment, still lost in the haze following the FA's unilateral stripping of John Terry's captaincy and the shock departure of Fabio Capello mere months before the start of Euro 2012 in Poland and the Ukraine.
Not that things had been going particularly swimmingly for England prior the festering of this mess. The Three Lions have been in turmoil for some time, dating back to their disappointingly early exit from the 2010 FIFA World Cup, if not before.
Gerrard served as skipper during those turbulent times, which perhaps rendered him too much a relic of that squad to make him the leader of this one.
Well, that, and Gerrard's potential retirement after Euro 2012, according to Mirror Football:
Just a thought: Stevie G considering England retirement after Euros because of age. He's 5 months younger than Scott Parker

— MirrorFootball (@MirrorFootball) February 29, 2012
On Parker's part, he's certainly a worthy candidate for the captaincy in his own right. He's been nothing short of a revelation on the pitch in recent years, for West Ham and now Spurs, and is widely renowned for his natural leadership qualities and ability to stir his teammates to action.
Furthermore, Parker demonstrated incredible diligence and confidence in becoming England's player of the year in 2011 after being left off the national squad by Capello for the 2010 World Cup. 
So, while Gerrard may have been the "next man up" to be skipper after Terry, it appears as though Parker might just be what the Three Lions have long been looking for in both what he is and what he represents.
That is, a leader of men and a break from the past.