Grading the New Jersey Nets' 93-92 Win over the Dallas Mavericks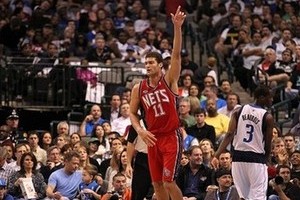 When the New Jersey Nets took on the defending champions on February 28, 2012, the fans were in for a treat. After watching the game, I finally believe that the NBA is where amazing happens.
The Nets took a double-digit lead but then the Mavericks erased it in minutes. The Nets couldn't close the game and Jason Kidd hit a three-pointer to give Dallas a 92-91 lead.
Brook Lopez hit two key foul shots, but Anthony Morrow turned the ball over and the Mavericks had a chance to win the game. Enter DeShawn Stevenson who blocked the would-be game-winning shot.
Simply amazing. Here are the grades for key New Jersey Nets players after that thriller.
Begin Slideshow

»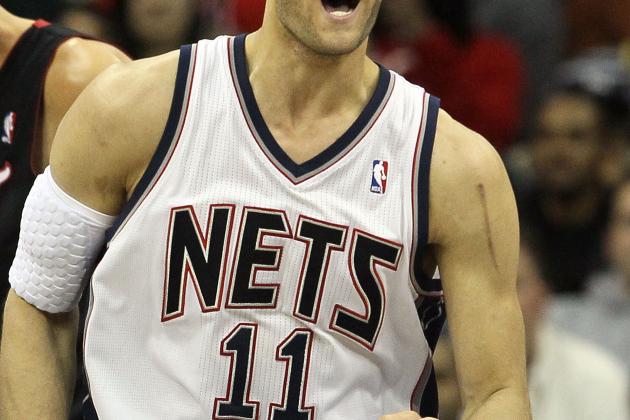 Jim McIsaac/Getty Images

Stats: 36 MIN, 6 REB, 1 AST, 38 PTS

Grade: A+
We found the real Brook Lopez. On a night when trade rumors were circling like vultures, Lopez put the Nets on his back and showed just how good this team can be.
He scored from everywhere. He grabbed boards and tortured Dallas the whole night.
Oh, it's good to be back.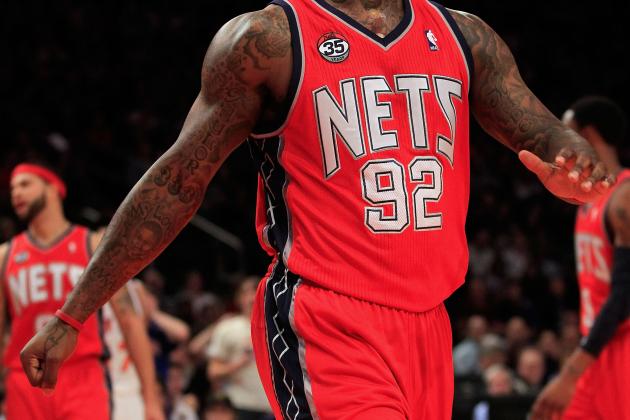 Chris Trotman/Getty Images

Stats: 17 MIN, 4 REB, 0 PTS

Grade: A
It is a well-known fact that DeShawn Stevenson isn't very good. The Nets know that so they went out and got Gerald Green.
Stevenson was playing with a chip on his shoulder and his performance would have been just pedestrian if it wasn't for that play.
Jason Kidd had a chance to win the game but Stevenson played great defense and made the play to save the game for New Jersey.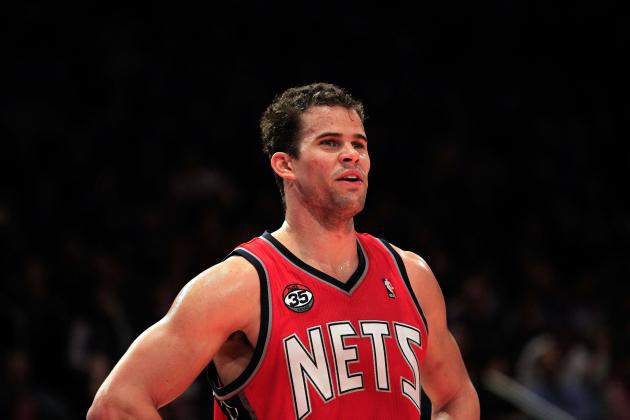 Chris Trotman/Getty Images

Stats: 37 MIN, 15 REB, 10 PTS

Grade: B+
Maybe the divorce heard around the world was good for Kris Humphries. He is really morphing into a solid role player for the Nets and turned in another good performance Tuesday night.
He boxed out well and picked up a lot of good rebounds. Humphries added points when needed, but the real star of his show was his defense.
His defense on Dirk Nowitzki was admirable. He kept Nowitzki in check and prevented him from taking over. Actually, his whole performance on Nowitzki was admirable.
He is slowly becoming one of my favorite players on the Nets, and tonight, Humphries out-played Dirk. How many times can you say that?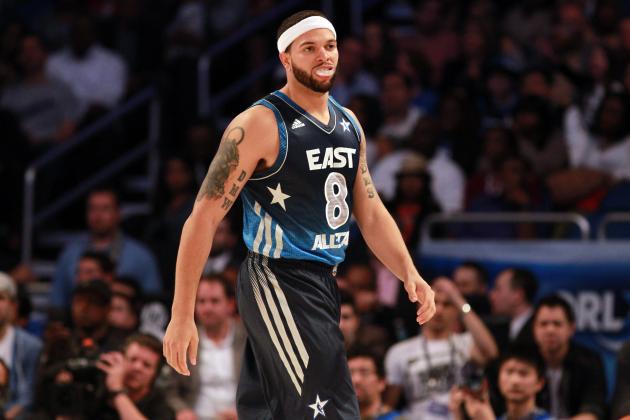 Ronald Martinez/Getty Images

Stats: 37 MIN, 4 REB, 12 AST, 12 PTS
Grade: B
Deron Williams didn't have to go beast mode for the Nets to win. That is a refreshing change. He didn't have to put up ridiculous points.
But he found open teammates everywhere and opened up the court for Kris Humphries and Brook Lopez to attack the hoop, and he made the players around him better.
He let his teammates into the game and finished with an impressive double-double.
Williams certainly felt happy about having a real center.