NHL Trade Deadline: Casting the Movie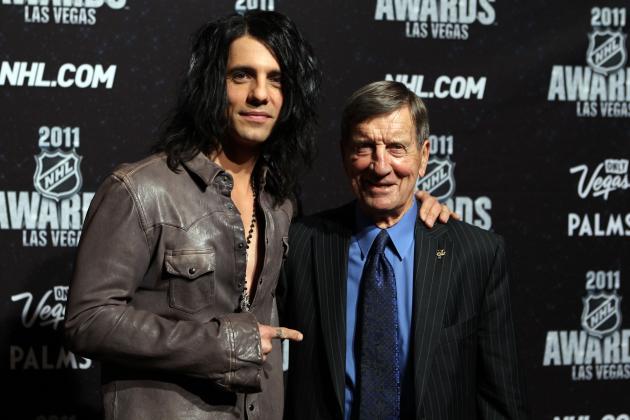 Bruce Bennett/Getty Images

Baseball made an appearance at the Academy Awards this year with Moneyball receiving a number of Oscar nominations.
So what would happen if we tried to write a screenplay for, and then cast, a movie about the 2012 NHL trade deadline?
What follows is a look at some names that played a role in the ridiculousness of the last couple weeks for hockey fans, and a suggestion of who might play that person in the movie.
And no, we're not saying Criss Angel should play (or ever be associated with) Ted Lindsay.
Enjoy!
Begin Slideshow

»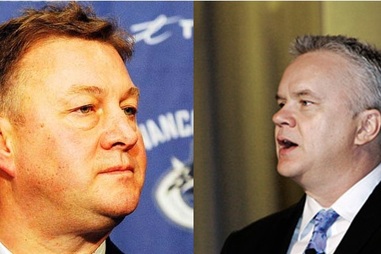 Once Nuke Laloosh in Bull Durham, Robbins has been politically outspoken in recent years.
Never shy to be around a microphone, he would be an interesting choice to play the guy who pulled off the most surprising trade of the deadline, when Cody Hodgson was dealt out of Vancouver.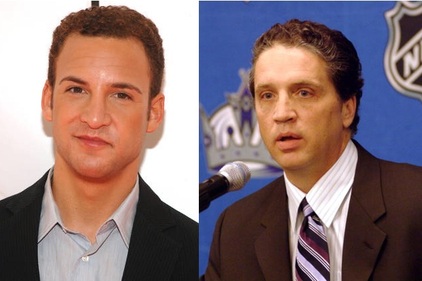 Who would have thought that the kid from Boy Meets World would grow up to become an NHL general manager?
Savage might need some aging help from makeup, but he would be perfect as the stressed, trying-to-explain-why-his-team-can't-score Lombardi.
And yes, we would have to find a way to cast Topanga into the film—somehow.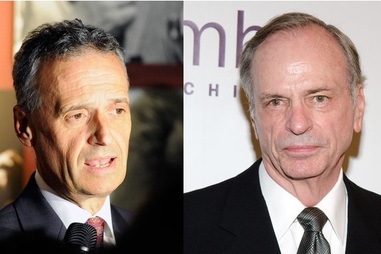 Best known as the Preparation H-wearing spit-baller in Major League, Ross has been in movies like Rudy, The Untouchables and Hoosiers.
But perhaps the film appearance on his resume that best prepares him to play Gauthier was in Bill and Ted's Bogus Journey.
We reached out to Ross' people about his ability to speak French but have not heard back yet.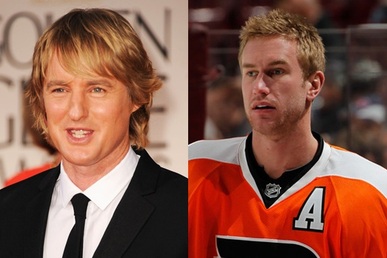 Wilson's been part of a debacle almost as bad as Carter's time in Columbus (have you seen Shanghai Noon?), so he'd be perfect to portray a player that might be pretty close to the real-life version of Wilson's character in Wedding Crashers.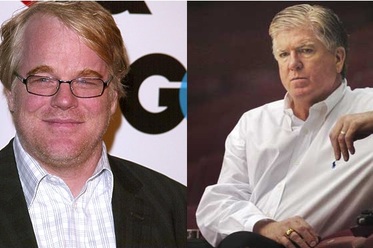 I still haven't decided which direction Hoffman would go with this.
His role as The Count in Pirate Radio might be the closest to Burke that he's played on the big screen, but spinning Burke as Brandt from The Big Lebowski or Sandy Lyle from Along Came Polly could be really fun to watch.
Can you see this happening in Toronto's war room about a half hour before the deadline hits?
For a guy who's been the center of the hockey world's attention for the first time since being the top overall draft pick, Nash might appreciate being played by a funny guy like Black.
This year has been so bad in Columbus, the players might feel like the "actors" in Tropic Thunder.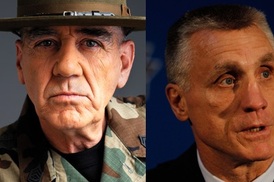 I'm not sure that Holmgren is going to ask his goaltenders what comes from Texas, but Ermey gets the job here for a few reasons.
First, he can wear a crew cut as well as anyone in Hollywood (a must for the role of Holmgren).
Secondly, the precision with which Holmgren handed out draft picks to add defensemen was almost military-caliber, making Ermey the right guy for the job.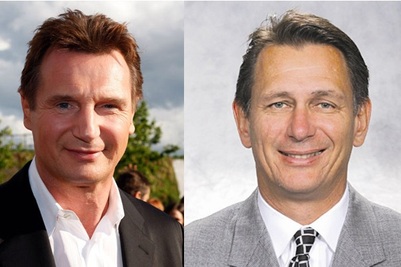 A classy actor for a classy general manager, Neeson is a fantastic actor who would handle the role of Holland well.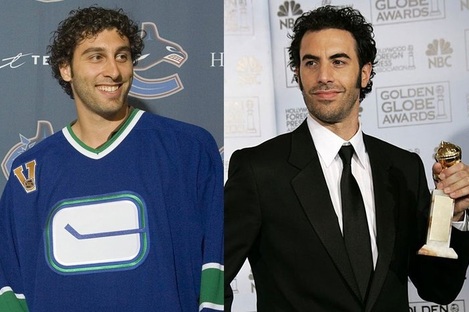 Since his rough start, Luongo's performances the last couple months have been VERY NICE.
But despite being the unquestioned No. 1 goalie in Vancouver, the pending free agency of Cory Schneider had Luongo's name floating for a while before the deadline.
This could be comedic gold.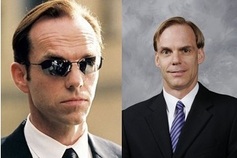 Suddenly everything going on on Columbus makes perfect sense!