What's Next for UFC Vet Dan Henderson?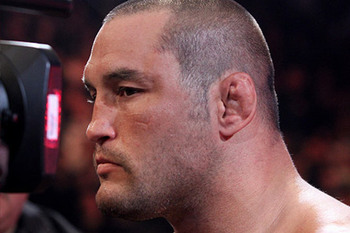 Dan Henderson/ Jeff Cain for MMAWeekly.com
Former Strikeforce light heavyweight champion Dan Henderson returned to the UFC last November and engaged fellow Pride vet Mauricio "Shogun" Rua in what has been regarded as one of the greatest fights in mixed martial arts history.
The decision win over the Brazilian helped put Henderson at the tippy-top of the 205-pound class, where UFC champion Jon Jones currently resides.
"Bones" will be taking on former teammate and heated rival Rashad Evans this April. The winner will likely meet Henderson in the near future.
Henderson isn't exactly a spring chicken, so staying active might be his best option whilst the muddled light heavyweight division gets sorted out.
Dan Henderson/ Jeff Cain for MMAWeekly.com
Quinton Jackson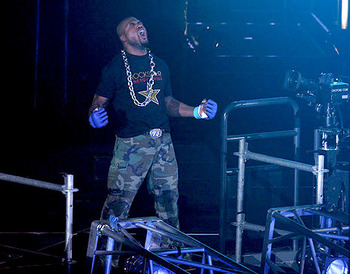 Jackson/ Scott Petersen for MMAWeekly.com
Despite reeling from back-to-back defeats, Jackson is still regarded as one of the best light heavyweights out there.
The former champion is known for his knockout power and rarely-seen wrestling skills, which have produced many notable slams against highly-touted opponents over the years.
Both Henderson and Jackson are fairly familiar with one another. At UFC 75, Jackson defeated Henderson in a gutsy five-round battle which saw the Memphis native unify the UFC's light heavyweight crown with that of Pride, which Henderson cinched after previously knocking out Wanderlei Silva.
Since then, a rivalry between both Jackson and Henderson has been brewing ever since "Rampage's" recent loss to Ryan Bader last weekend, to which the Team Quest product shared some choice words with his fellow Tweeps.
What better way to settle the score than to step inside the Octagon?
Anderson Silva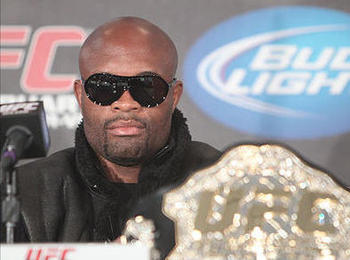 Silva/ Ken Pishna for MMAWeekly.com
"The Spider" is rumored to be facing rival Chael Sonnen this June at UFC 147.
Should there be some kind of falling out where Sonnen cannot participate, due to injury or something of that nature, Henderson would be the perfect fit to fill in those shoes.
While the prospects of returning to the middleweight division have not been especially appealing to Henderson, who disdains cutting a copious amount of weight, a rematch with Silva is something he's always asked for.
The Californian fought Silva some years ago at UFC 82.
Henderson managed to drag Silva to the mat early, grinding out the first round. When the second round came about, it was all downhill for Hendo, as Silva blasted him with punches and kicks galore, rocking Henderson on the feet before submitting him with a rear-naked choke before the end of the round.
A little redemption could be in order.
Mauricio Rua II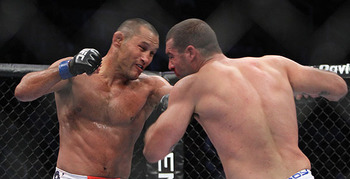 Rua (right)/ Laron Zaugg for MMAWeekly.com
At UFC 139, both Henderson and Rua became a part of one of the most historic battles in MMA history.
It was a throwback of sorts to the old Pride era, where these two fan favorites laid everything out on the line, rocking and dropping each other in the first round.
Henderson gained the upper hand in the third, stunning Rua badly with his dynamite right hand, though the Brazilian refused to give up.
In the final stages of the bout, "Shogun" managed to mount a comeback, raining punches in bunches on Henderson, who had little to offer offensively.
In the end, Hendo walked away the victor, though many pundits believed the bout could have gone in favor of Rua, or at the very least, been ruled a draw.
It's a fight that would have a lot of eyes on it and could be mutually beneficial to both Rua and Henderson financially. It's likely at the discretion of Hendo, who would be risking a guaranteed title shot if he takes any other fight at this point.
Keep Reading