Missouri Valley Tournament 2012 Schedule: Start Times, Live Stream and TV Info
February 29, 2012

The 2012 Missouri Valley Tournament starts on March 1 and "Arch Madness" will officially be underway.
It's the first time in history that two Top 25-ranked teams will be competing at the same time in the State Farm sponsored event.
The winner receives the Missouri Valley Conference's automatic bid to the 2012 NCAA Tournament, so expect the competition from all participants to be fierce.
This tourney is going to showcase some extremely talented teams that have received little to no national attention this season, which makes it must-see TV for any college hoops junkie.
Keep reading to find out when and where to catch all the action.
When: Thursday, March 1 through Sunday, March 4
Where: Scottrade Center, St. Louis, MO
Watch: MVC TV Network, Local Coverage (Local Listings Here), CBS (Championship Game Only)
Live Stream: ESPN3.com (Check Availability Here), MVC Sports Live Blog
Seating and Tickets: Official Tournament Website
Featured Teams: Wichita State (No. 15 AP), Creighton (No. 25)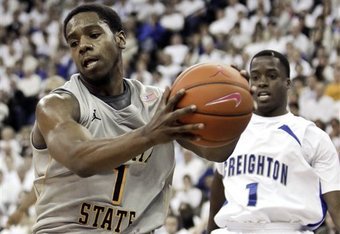 The Shockers are favorites to win this tournament, but Creighton cannot be dismissed, as their explosive offense can knock anyone out at any time.
It would be absolutely no surprise to see these two teams meet in an epic finals match to cap off this tournament.
Other Participants
Indiana State, Southern Illinois, Drake, Bradley, Illinois State, UNI, Evansville, Missouri State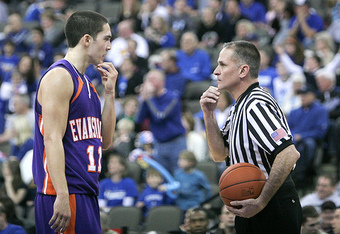 Evansville is a sleeper to win this tournament, but any one of these solid squads can emerge to challenge the top two contenders.
The MVC is a model of parity and only two games separate third place from eighth going into Arch Madness.
Format
Two opening round games, four quarterfinal games, two semifinals and a nationally televised final game.
Bracket
Via tournament's official website.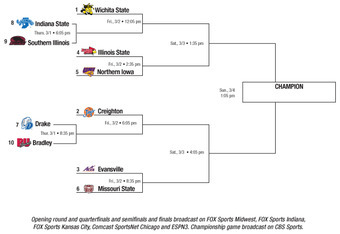 Schedule
All Games Can Be Live Streamed Via ESPN3.com Except Finals
| | | | | |
| --- | --- | --- | --- | --- |
| Game | Date | Matchup | Time | TV |
| 1 | Thu, March 1 | #8 Indiana State v #9 Southern Illinois | 6:05 ET | MVC TV |
| 2 | Thu, March 1 | #7 Drake v #10 Bradley | 8:35 ET | MVC TV |
|   |   |   |   |   |
| 3 | Fri, March 2 | #1 Wichita State v Game 1 Winner | 12:05 ET | MVC TV |
| 4 | Fri, March 2 | #4 Illinois State v #5 Northern Iowa | 2:35 ET | MVC TV |
| 5 | Fri, March 2 | #2 Creighton v Game 2 Winner | 6:05 ET | MVC TV |
| 6 | Fri, March 2 | #3 Evansville v #6 Missouri State | 8:35 ET | MVC TV |
|   |   |   |   |   |
| 7 | Sat, March 3 | Game 3 Winner v Game 4 Winner | 1:35 ET | MVC TV |
| 8 | Sat, March 3 | Game 5 Winner v Game 6 Winner | 4:05 ET | MVC TV |
|   |   |   |   |   |
| 9 | Sun, March 4 | MVC Tournament Championship Game: Game 7 Winner v Game 8 Winner | 1:05 ET | CBS |