Houston Astros: Predicting Stats for Each Member of Their Starting Lineup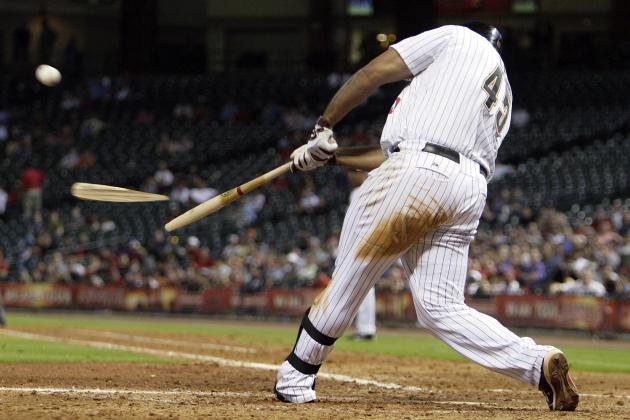 Bob Levey/Getty Images

The Houston Astros head into the 2012 season as the underdogs to capture the 2012 NL Central title. As the St Louis Cardinals finished their 2011 surge with a World Series title, the Astros have a long way to getting to where they want to be.
With a very young lineup heading into the 2012 season, Houston has a lot to look forward to in future years. However, many fans are not too keen on looking toward the future. It is for these fans that we will look toward the 2012 season and predict how each projected starter will fare in this coming season.
Begin Slideshow

»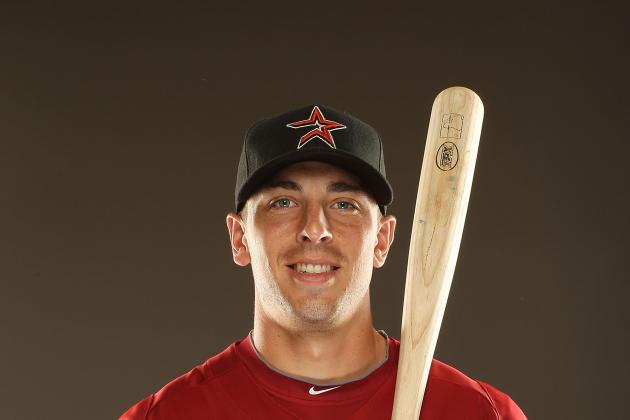 Al Bello/Getty Images

Batting Avg: .242
Home Runs: 11
RBI: 59
R: 61
Jason Castro is a former first-found pick with a ton of potential. His average and production will surely rise throughout his years in the big leagues, but like most players, he will have some growing pains in his rookie season. He will show flashes of greatness, but he will prove to be a streaky hitter in his first full season in the big leagues.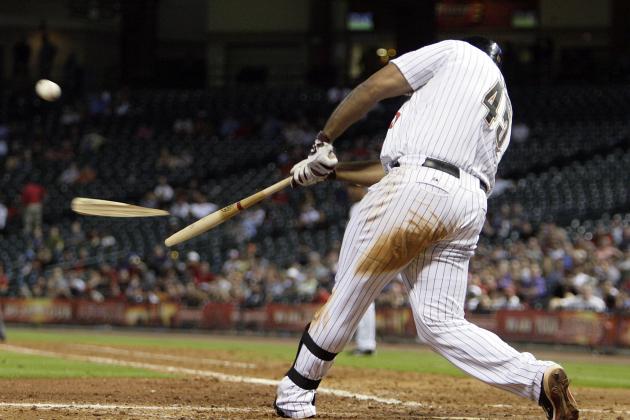 Bob Levey/Getty Images

Average: .272
Home Runs: 21
RBI: 81
Runs: 69
A well-respected veteran in this league, Carlos Lee will have to prove that he is the guy to look up to in this lineup. There will be a lot of young talent throughout the year, but Carlos Lee will be there to show what it is like to be featured in the Astros lineup.
The Astros will go as far as Lee will take them, and unless the younger guys step up and take on a larger role, the Houston players will have to call it quits in mid-September.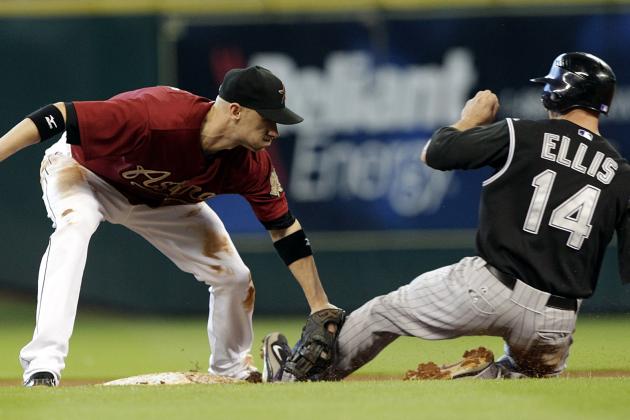 Bob Levey/Getty Images

Average: .270
Home Runs: 5
RBI: 58
Runs: 72
Jose Altuve is a guy who is capable of causing some problems on the base paths for opposing pitchers. Being so young with raw talent, he may have some struggles in the batter's box, but this season will give him the necessary reps to transition into an everyday player in the big leagues.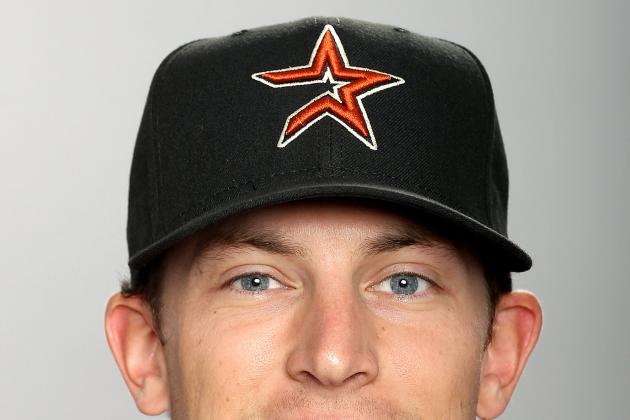 Matthew Stockman/Getty Images

Average: .274
Home Runs: 9
RBI: 72
Runs: 81
One of the more underrated signings in the National League, Jed Lowrie should prove effective enough to maintain his projected spot in the middle of the Astros lineup. Lowrie will have to step up to set an example for some of the rookies in the Astros lineup, but should he struggle, the Astros will be in trouble come the beginning of summer.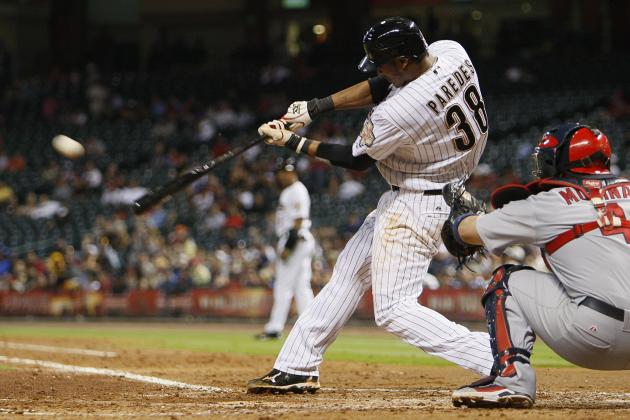 Bob Levey/Getty Images

Average: .284
Home Runs: 14
RBI: 63
Runs: 59
Another piece of the Astros' young core, Jimmy Paredes figures to factor in as an integral part of Houston's season. The Cardinals will be missing a bat without Pujols and the Rockies lack the pitching necessary to make it to the next level, so the Astros could surprise some teams if their young guys make some fast strides into franchise players.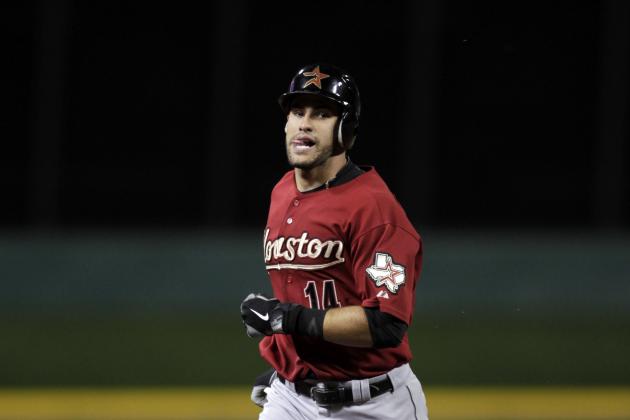 John Sommers II/Getty Images

Average: .260
Home Runs: 13
RBIs: 59
Runs: 53
A late call up after OF Hunter Pence was traded to the Philadelphia Phillies at the 2011 trade deadline, 24-year-old J.D. Martinez lines up to be the Astros' starting left fielder in 2012. While lacking some big league experience, the Astros hope to get him some big league at-bats to gauge where his progression may be.
If he can hit big-league pitching quicker than expected, Martinez may not get too many minor league chances because he could find himself in the majors before he realizes it.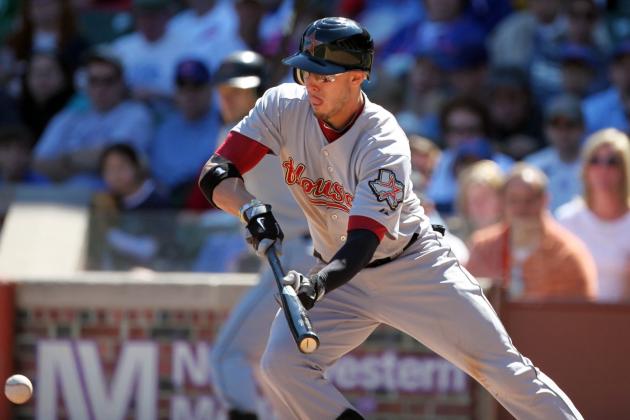 Tasos Katopodis/Getty Images

Average: .246
Home Runs: 12
RBI: 51
Runs: 62
The former Atlanta Brave struggled to adapt to his starting role in 2011 and couldn't quite find a home in Atlanta. He found his way to Houston at the end of the 2011 season and will begin to re-establish himself as a starter in the big leagues.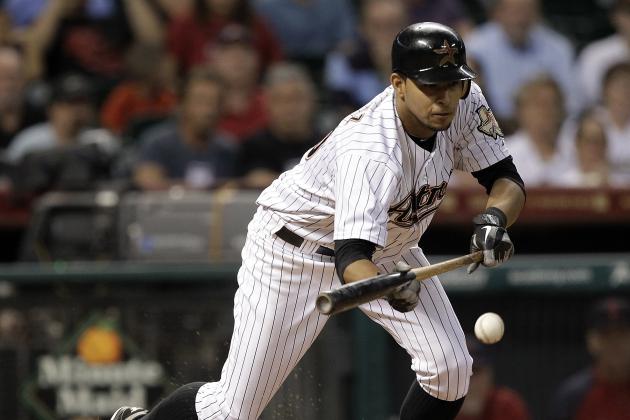 Bob Levey/Getty Images

Average: .275
Home Runs: 9
RBI: 59
Runs: 55
Completing the young Astros lineup, Brian Bogusevic projects as a quick outfielder with an above average glove. He may have his struggles adapting to the big league lineup, but Bogusevic should fit in nicely with other players of his skill set.