2012 NFL Draft: Ranking and Predicting Where Each Pac-12 Standout Lands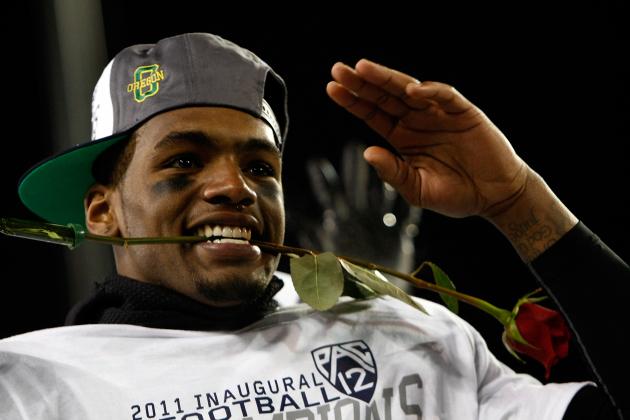 Jonathan Ferrey/Getty Images

The Pacific-12 Conference has produced a number of superstars out of the draft in recent years, and 2012 should be no different. With Aaron Rogers, Maurice Jones-Drew, Clay Matthews and Troy Polamalu amongst a whole host of studs, the Pac-12 has a star in every position at the pro level.

With the NFL combine concluded, a number of players have begun to gain national attention, after the mediocre performances of Pac-12 teams had hidden the incredible level of individual talent on each squad.
Here are the top ten players from the west and where they will land in the draft.
Begin Slideshow

»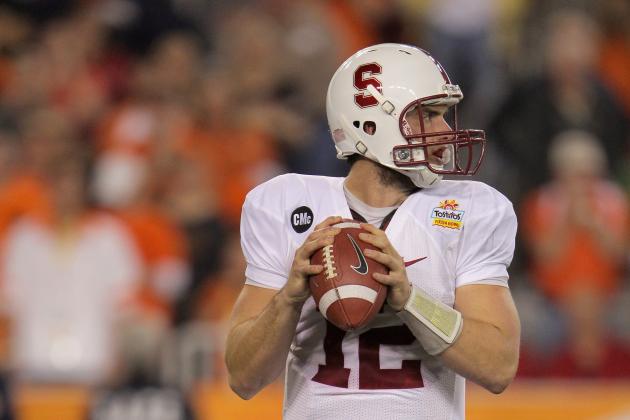 Doug Pensinger/Getty Images

Andrew Luck needs no introduction as the neck-bearded quarterback has made a splash in the sports world for the past two years. As ESPN has concisely analyzed, Andrew Luck has all of the capabilities to be the next great quarterback.

With a unique combination of poise, athleticism, strength and accuracy, Luck is the consensus No. 1 overall pick in the NFL draft.


Prediction: Indianapolis Colts, Pick No. 1, Round 1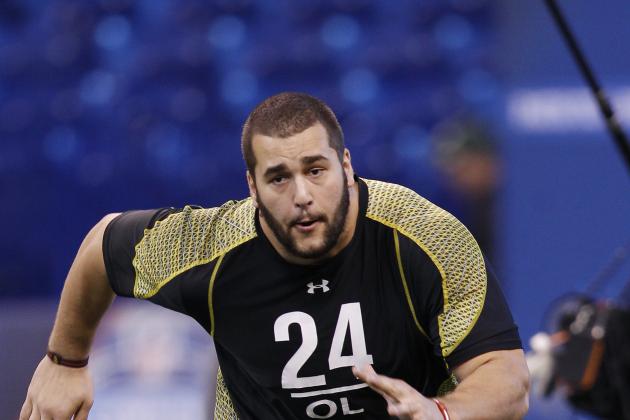 Joe Robbins/Getty Images

Offensive line may not be the most important need for the Vikings, but a good lineman is invaluable and can last 10-15 years in the NFL at an elite level.
Coming out of USC, Kalil has proven himself against both strong and speedy Pac-12 pass rushers, helping USC to a 10-2 record. His combine performance only reassured scouts of his incredible athleticism for his size.
With a 4.99 second time in the 40-yard dash and a vertical leap of 27 inches, Kalil appears to be the real deal and the likely pick to follow Luck and Griffin in the draft.


Prediction: Minnesota Vikings, Pick No. 3, Round 1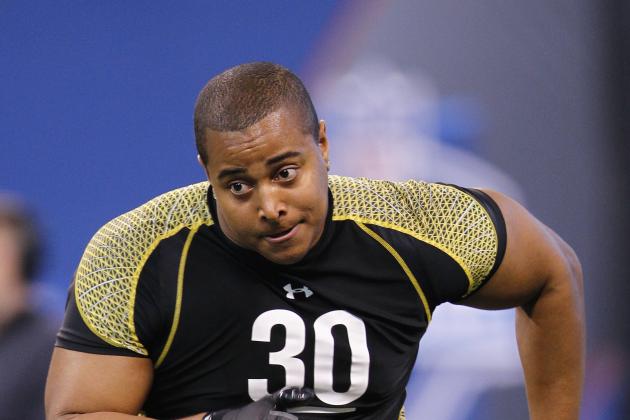 Joe Robbins/Getty Images

Jonathan Martin has high aspirations and confidence heading into the 2012 season. The tackle out of Stanford has declared himself the best lineman in the draft, believing his abilities to be superior to that of Matt Kalil.
The tackle was not able to participate in the NFL combine due to food poisoning, but when his pro day rolls around, scouts will see that Martin is at the very most a step behind Kalil and ready to start at the professional level.
Prediction: Kansas City Chiefs, Pick No. 11, Round 1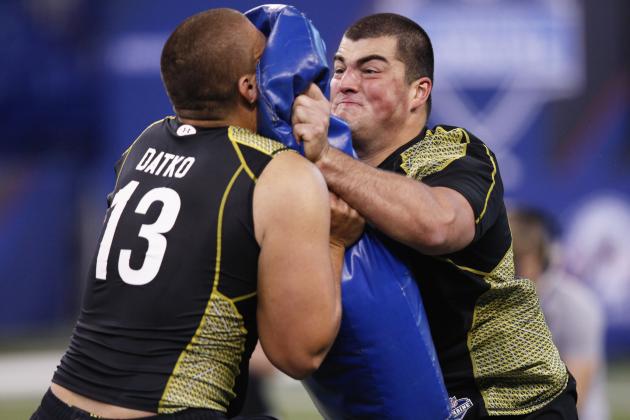 Joe Robbins/Getty Images

Offensive tackles are consistently sought after in order to curb the pass rush of other teams, but guards can be worth their weight in gold as well.
David DeCastro has the potential to be one of the best guards in the league for the next decade and can shore up the middle of whatever offense picks him.
The 6'5'', 310 pound space-maker out of Stanford is not a flashy or incredibly athletic player, but simply does the right thing every play. As others have noted, DeCastro can be a hero behind the scenes his entire career, and any team would be wise to take him.


Prediction: Dallas Cowboys, Pick No. 14, Round 1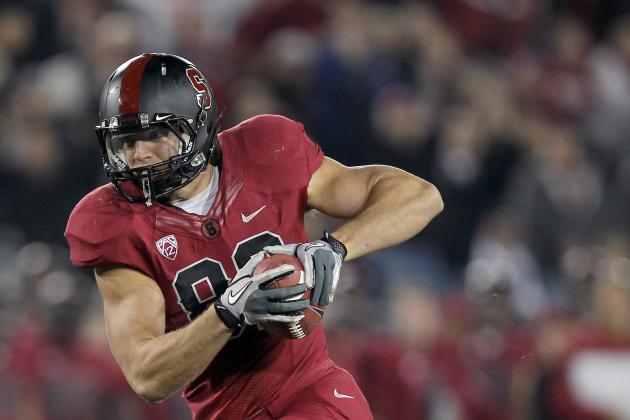 Ezra Shaw/Getty Images

2011 was the year of the tight end, and 2012 may follow the trend. With more and more of these gigantic forces coming off the line to catch passes, the 6'6'' Fleener may be the next "Gronk."

Like Rob Gronkowski, Fleener is well commended for his route-running ability and soft hands, which should enable him to be a red zone threat for years to come.

With so many other positions valued above tight end, look for Fleener to go to a team near the end of a round with a lot of pieces already in place. Look for the Denver Broncos to try and make Tim Tebow's job a little easier with a large, skilled target.


Prediction: Denver Broncos, Pick No. 25, Round 1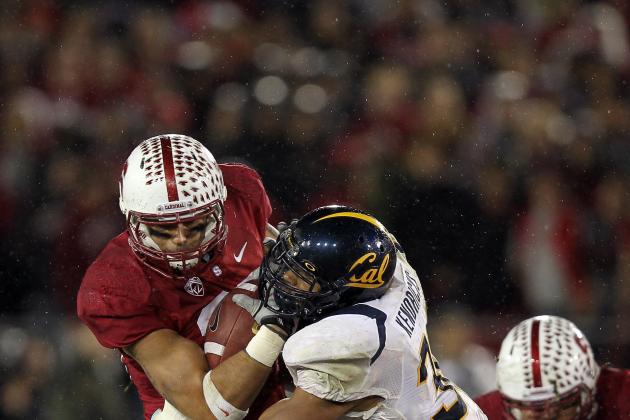 Ezra Shaw/Getty Images

The man of the combine this year just might be Mychal Kendricks out of UC Berkeley. The inside linebacker posted the fastest 40 time of 4.47 seconds and the best vertical and broad jumps as well at his position.
With Kendricks rapidly gaining national attention, look for him to quickly climb draft boards into the late first or early second round.
Prediction: Minnesota Vikings, Pick No. 3, Round 2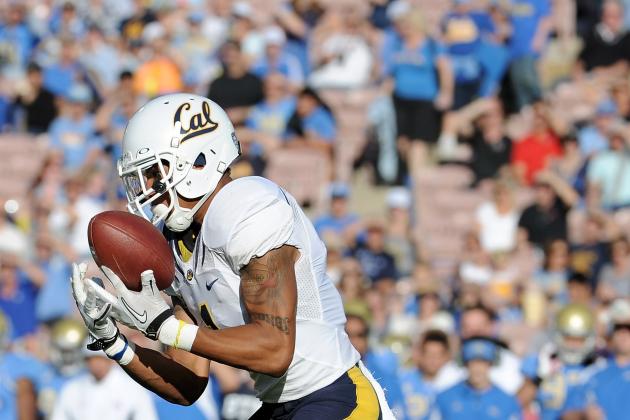 Harry How/Getty Images

Despite playing the role of sidekick at Cal in his senior season, Marvin Jones has done nothing but impress as more scouts see him. With a last minute opportunity in the Senior Bowl, Jones stood out as the best receiver on the North team.

Shoot ahead to the combine, where Jones continued to impress. This time, the receiver's strength stood out as his 22 bench reps of 225 pounds beat out all other receivers.
More on the receiver's combine and potential can be read here, but I have always been high on Jones, and the rest of the world seems to be noticing the same unique combination of strength, leaping ability and hands that Jones displayed for four years at Cal.


Prediction: New England Patriots, Pick No. 31, Round 1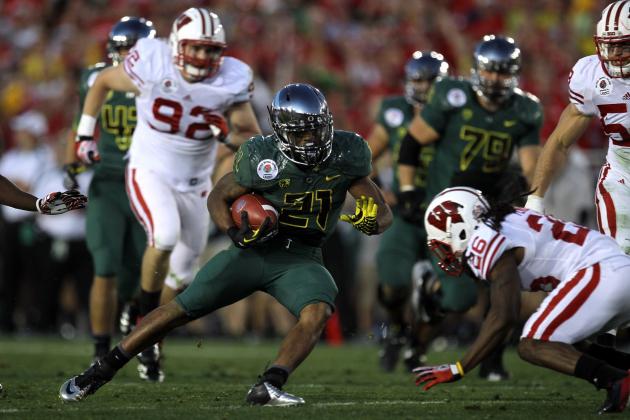 Stephen Dunn/Getty Images

An athletic, quick Heisman Trophy candidate does not fall too far in the draft, especially at running back. With the potential to catch or run the ball out of the backfield, LaMichael James should be grabbed up by a team looking to add an explosive element to their offense.

Lacking size and power, James will likely go to a team with an established power runner looking for a change of pace between downs. The value of Darren Sproles on the Saints in 2011 should aid James, as teams in the Saints' division especially may take notice.


Prediction: Tampa Bay Buccaneers, Pick No. 4, Round 3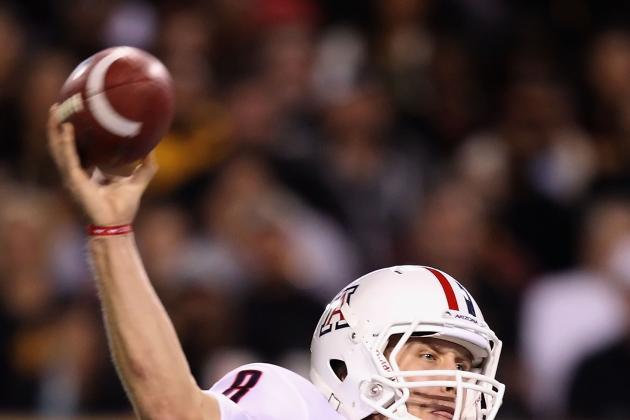 Christian Petersen/Getty Images

Possibly the most underrated quarterback in the class of 2012, Nick Foles displayed nothing but consistent excellence in his three starting years at the University of Arizona. Despite frequent losses in the past year, Foles' worst game still consisted of 66% pass completion and 350-plus yards.

Look for more teams to notice Foles' success despite a weak supporting cast and grab him up in the third or fourth round as an insurance policy or potential project for the future.


Prediction: Jacksonville Jaguars, Pick No. 7, Round 3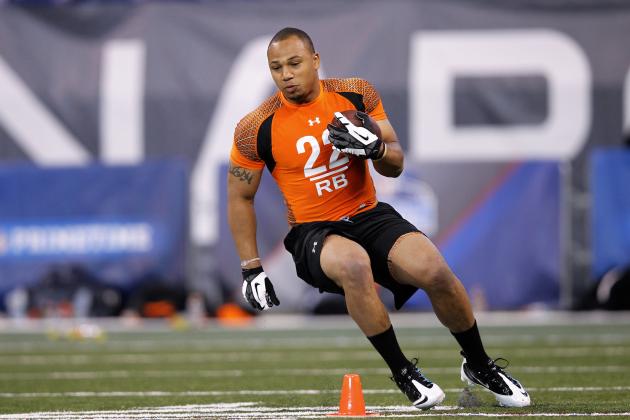 Joe Robbins/Getty Images

Like Nick Foles, Chris Polk's skills have largely been overshadowed by Washington's lack of success in 2011. In addition to reduced national attention, Washington ran a very pass-heavy offense that developed Polk's receiving abilities greatly but did not showcase his running very often.
Fellow contributor Scotty McGray did a skill-by-skill breakdown of Polk here, and for the life of me, I cannot figure out why Polk is not sitting higher on draft boards. With a unique combination of strength and speed, Polk can immediately contribute in a number of ways to any offense that gives him a chance.


Prediction: Cincinnati Bengals, Pick No. 19, Round 3