NCAA Tournament 2012: Bubble Update After Tuesday Night's Games
Gregory Shamus/Getty Images
UConn and Xavier have fallen tremendously—both ranked in the Top 10 early in the season. With the regular season winding down, both the Huskies and the Musketeers find themselves on the 2012 NCAA tournament's bubble.
They took the court Tuesday night, and neither team fared well.
Here's a look at how Tuesday's results affected UConn, Xavier and a few other bubble teams.
Central Florida Knights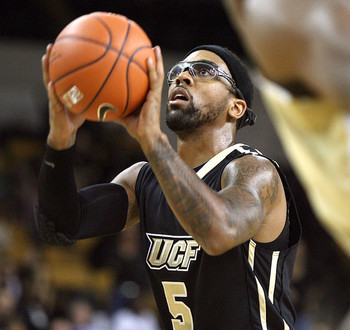 Photo Credit: Stephen M. Dowell / Orlando Sentinel
Joe Lunardi listed Central Florida as the eighth team out in his Feb. 27 Bracketology and wrote, "Central Florida's place on the bubble is only as good as its ability to win at Memphis."
In other words, the Knights' place on the bubble ain't so good.
Memphis absolutely destroyed UCF, outscoring the Knights 84-55. UCF's RPI should drop from No. 64, and, at this point, they probably need to win the C-USA tournament to earn a bid to the Big Dance.
Kansas State Wildcats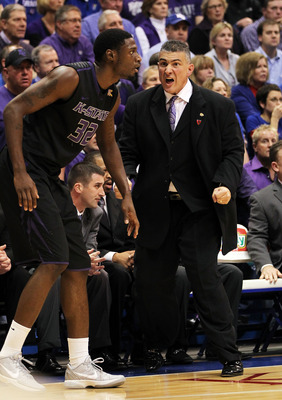 Jamie Squire/Getty Images
Kansas State probably secured its at-large bid by beating Baylor and Missouri, but following up Saturday's loss to Iowa State with losses at Texas A&M and Oklahoma State could have relegated the Wildcats back to the bubble.
Fortunately for Frank Martin, Rodney McGruder and Jamar Samuels led the Wildcats to a 76-70 victory over the Aggies on Tuesday night. Kansas State held as much as a 12-point second-half lead, and although Texas A&M cut it to four, the Wildcats never relinquished their advantage.
Joe Lunardi projected Kansas State as a No. 9 seed in his Feb. 27 Bracketology, so last night's win coupled with a win over the Cowboys should all but guarantee the Wildcats a seed at least that high, regardless of their Big 12 tournament performance.
Saint Louis Billikens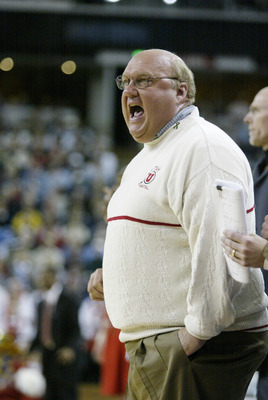 Jed Jacobsohn/Getty Images
Saint Louis entered Tuesday night with the No. 12 defensive efficiency, according to Kenpom.com. Though the Billikens allowed 39 first-half points to Xavier, they clamped down in the second half and proved why they're ranked so highly.
The Musketeers mustered just seven points through the second half's first 13 minutes, as the Billikens swung the game by 21 points to take a 57-46 lead with 6:30 remaining. They held on for a 70-59 victory.
Saint Louis held the No. 34 RPI entering the game, and Joe Lunardi pitted them as a No. 9 seed. With the win over the Musketeers, the Billikens should be able to lock up a tournament bid.
UConn Huskies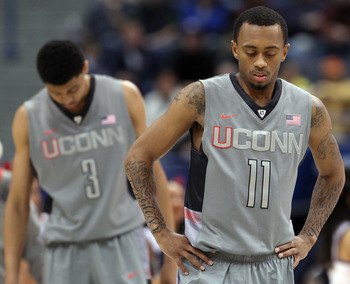 Elsa/Getty Images
Though UConn entered Tuesday night with the No. 30 RPI, the Huskies have struggled more than any borderline tournament team since the New Year. They've gone just 5-11 with terrible losses to Rutgers, Tennessee and Providence.
Tuesday night's loss to the Friars will just make it more difficult for the Selection Committee to include the Huskies in the bracket, though UConn is probably still in as of now. A loss to Pitt on Saturday coupled with a first-round exit in the Big East tourney, however, should doom the Huskies.
If it doesn't, there's a flaw in the system.
West Virginia Mountaineers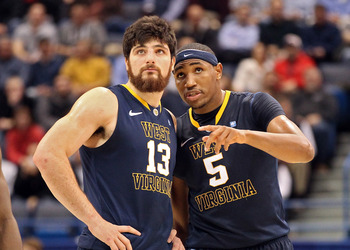 Jim Rogash/Getty Images
Like UConn, West Virginia has struggled in 2012. However, the Mountaineers have won a few more games than the Huskies, posting an 8-8 record since New Year's Eve.
WVU doesn't have as many bad losses as UConn during that stretch, but Joe Lunardi had the Mountaineers as a No. 12 seed entering Tuesday night. A loss to DePaul on the heels of consecutive losses to Notre Dame and Marquette would have made WVU's tourney hopes bleaker.
Fortunately for the Mountaineers, they dismissed the Blue Demons with a 92-75 victory. They'll visit South Florida for their final regular season game, and a win over the Bulls should make Bob Huggins feel very comfortable on Selection Sunday.
Xavier Musketeers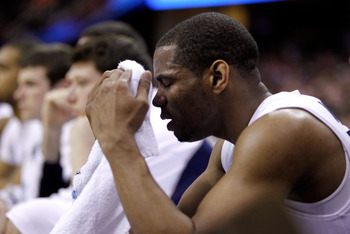 Gregory Shamus/Getty Images
Here's what Joe Lunardi wrote for ESPN prior to Xavier's trip to Saint Louis: "The Musketeers fall out of the field if they are swept on the season by SLU."
Unfortunately for those of us hoping to see Tu Holloway make one last NCAA tournament appearance, the Musketeers struggled offensively in the second half and fell 70-59. They're now Lunardi's first team out, which means they still have a good chance of being called on Selection Sunday.
In order for that to happen, though, Xavier will need to take care of business against Charlotte and win a couple of games in the Atlantic-10 tournament.
The 18-11 Musketeers, who started 8-0, have simply been inconsistent since the brawl against Cincinnati.
Keep Reading