Fantasy Baseball 2012: 5 Post-Draft Trade Strategies You Need to Know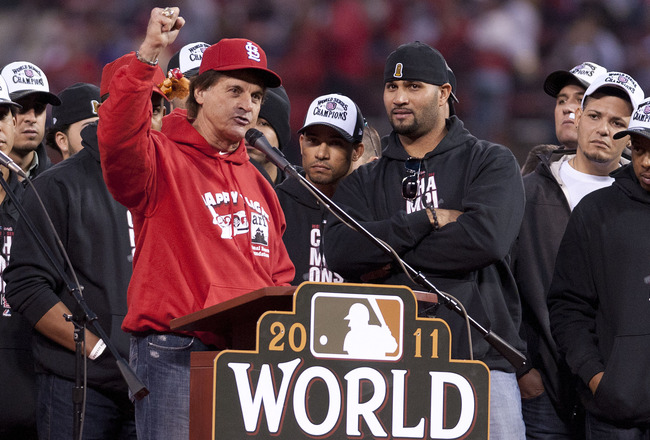 Ed Szczepanski/Getty Images
In previously covered pieces, I've discussed how to facilitate a strong draft.
But, at the end of the day, the fantasy baseball season doesn't end at the draft. Trades are a great way to find the pieces you need to become champ.
There's so much that goes into trades. You can't just consider your own motives, but also those of the people you're trying to deal with. Often times trades can get frustrating and exhaustive.
I hope you'll find these strategies helpful in making fantasy trades.
Don't Be Afraid to Offer a Slanted Trade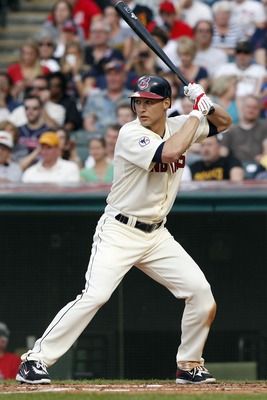 David Maxwell/Getty Images
Real World Example: Cleveland Indians trade Bartolo Colon and Tim Drew to the Montreal Expos for Lee Stevens, Brandon Phillips, Grady Sizemore and Cliff Lee
If the above example isn't that of a lopsided trade I don't know what is. Just like in the MLB, these kinds of trades happen in fantasy baseball as well.
When trying to make a trade, the first offer you should try is the one that benefits you most. What's the worst that can happen? The person won't accept the trade. You can always make a new proposal with a little less benefit for yourself.
Sometimes you can get opponents to bite on a lopsided trade. It seems unfair, but fantasy baseball is a game. Your opponents' negligence is your boon.
Use Free Agency to Your Advantage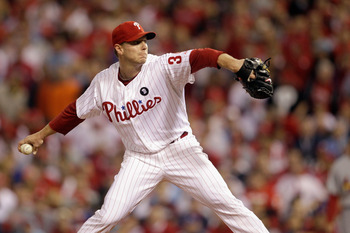 Rob Carr/Getty Images
Real World Example: Philadelphia Phillies trade Michael Taylor, Kyle Drabek and Travis d'Arnaud to the Toronto Blue Jays for Roy Halladay
The above example was a sign and trade deal. Halladay and the Phillies only wanted the deal to go through with a new contract.
Now, you can't exactly make these trades in fantasy baseball, but you can come close.
Say you have an opponent who needs catching depth. You don't have an extra catcher, but you do have an available roster spot. So, you pick up the best possible catcher (off the waiver wire) and offer them in a trade to your opponent.
You're "signing" that player to your team, and then attempting to "trade" him to an opponent. It takes a little coordinating, but is a good way to make trades without wasting the top talent on your team.
Be Aggressive
Christian Petersen/Getty Images
Real World Example: Billy Beane
Say what you want about the Athletics' recent competitive state, but no one can deny Billy Beane is still the king of trades. In fact, his offseason tactics have given Oakland one of the deepest farms in baseball.
So, how do you apply a Beane mentality to fantasy?
Well, Beane is known as one of the most aggressive GMs in baseball. He knows who he wants, and does whatever it takes to get that player.
When it comes to fantasy, the BBeane mantra can make you a winner.
Get Dynamic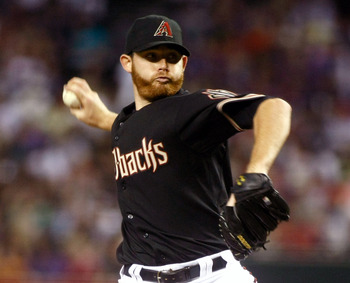 Ralph Freso/Getty Images
Real World Example: 2010's three team deal that netted the New York Yankees Curtis Granderson, Detroit Tigers Max Scherzer and Arizona Diamondbacks Ian Kennedy
I have yet to find a fantasy league that allows three team trades (though it would be awesome). But, with a little planning you can make trades in a similar fashion.
Say you have two potential trade partners and need a starting pitcher. The opponent with the best pitching depth lacks outfielders, but you don't have any to spare. However, you think you can trade for an opponents outfielder.
Well then, take a two-trade approach to getting what you want. Acquire an outfielder from one opponent, then turn around and trade that outfielder for the starting pitcher you need.
It takes a bit of planning and coordination, but can pay off huge dividends.
Never Stop Exploring Outlets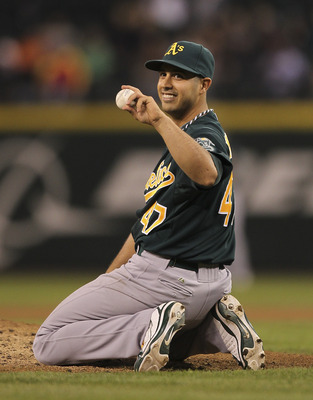 Otto Greule Jr/Getty Images
Real World Example: Washington Nationals trade A.J. Cole, Derek Norris, Tom Milone and Brad Peacock to the Oakland Athletics for Robert Gilliam and Gio Gonzalez
This offseason the Oakland Athletics worked furiously to move Gio Gonzalez. There were a lot of favorites, but Oakland wanted to make sure they got the best deal. In the end, they made a blockbuster with the Washington Nationals (a surprise team).
Oakland wanted to get the best bang for their buck, and they didn't give up until they found the right outlet.
You should never settle for a lousy trade. If you have pieces people want, cast a wide net of possible trades. You never know when you might find surprise interest, and a huge trade.
Keep Reading