2012 NFL Draft: First-Rounders Not Worth the Headache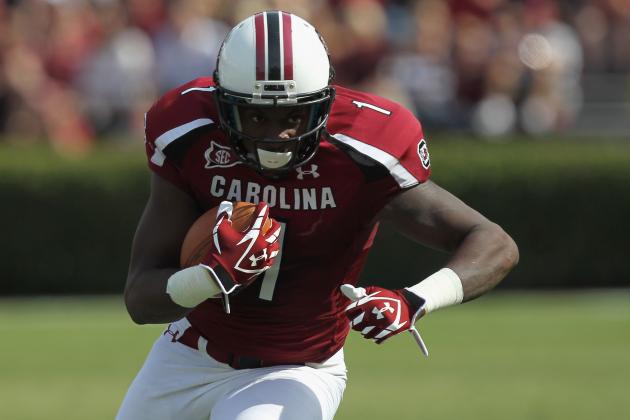 Streeter Lecka/Getty Images

Each year, there are freak athletes who have all of the tools to be a stud NFL player but have questionable character issues.
This year's draft is no different.
The draft is full of young, talented college stars who are looking to make the leap into the NFL. but some have red flags attached to them for various reasons.
Let's take a look at some players teams should pass on in the first round.
Begin Slideshow

»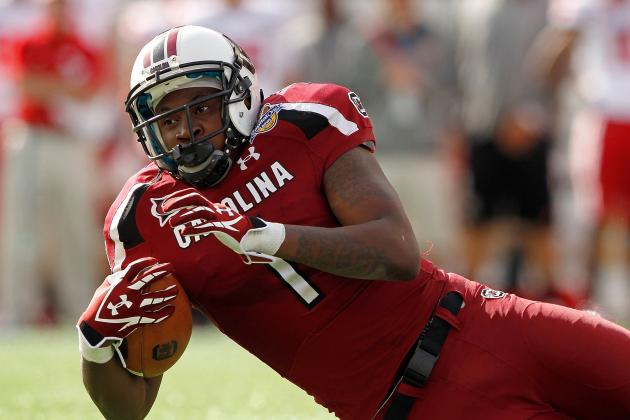 Mike Ehrmann/Getty Images

Alshon Jeffery looked like a sure-fire Top 10 pick after the 2010 season in which he had a breakout season for the South Carolina Gamecocks.
However, questions have emerged about Jeffery's weight issues and whether or not his weight will cause him to have to make the transition to tight end.
Jeffery also doesn't have separation speed that receivers need in the NFL, and not being able to keep his weight in check could scare some teams away.
If Jeffery isn't willing to put in the work in college, NFL teams shouldn't reward his lack of work ethic by taking him in the first round.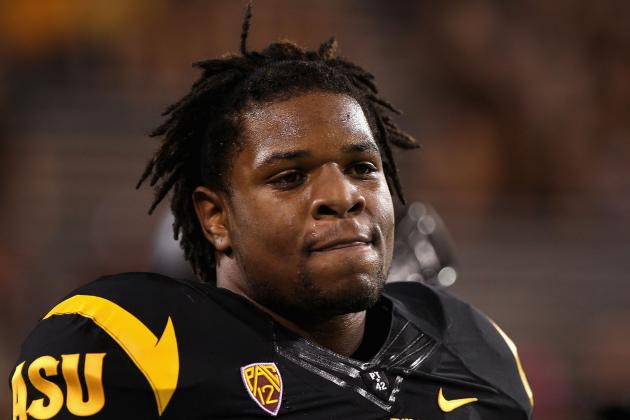 Christian Petersen/Getty Images

Linebacker prospect Vontaze Burfict's draft stock has plummeted since the end of his Arizona State season, and he is not helping his cause at the NFL combine this week.
Burfict ran a sluggish 5.09 40-yard dash time, getting beat out by offensive linemen such as Matt Kalil.
The lack of speed and athleticism aren't the only thing that should worry teams, though. He has a history of letting his emotions get the best of him on the field and is known to take some unnecessary penalties.
A slow linebacker with work-ethic issues should not be first-round worthy.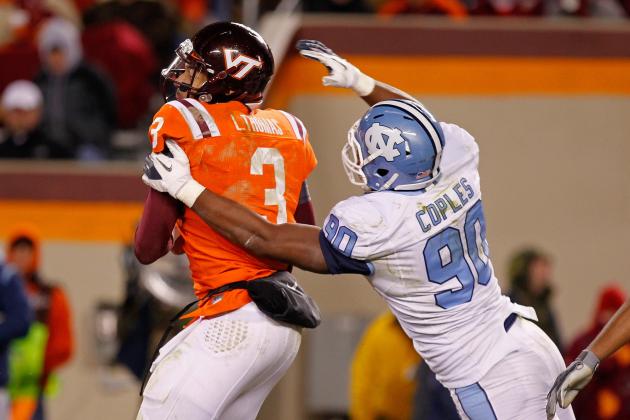 Geoff Burke/Getty Images

Quinton Coples has the chance to be one of the biggest impact players of the 2012 NFL draft.
He could also be one of the biggest busts.
Coples has freakish athleticism but many times will not give 100 percent effort in a game and will tend to "disappear."
Mike Mayock of NFL.com had this to say about Coples:
I am not a Quinton Coples guy. He looks the part, he's pretty, he's got all kinds of ability and he's going to remind people of Julius Peppers. That all sounds pretty good, but I'd be scared to death there, because he did not play well or hard as a senior.
Coples will likely go in the first round, but teams may pass on him for his lack of effort, causing Coples to slide further down in the round.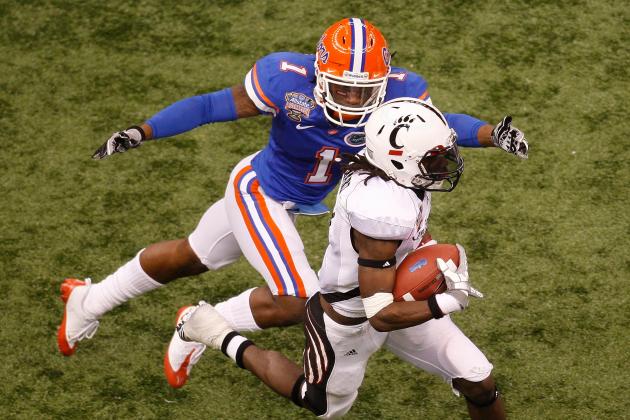 Chris Graythen/Getty Images

Janoris Jenkins is another player seeing his draft stock fall dramatically.
Jenkins has had his share of questionable off-the-field incidents in his career and is a risk for any team wanting to take him in the first round.
Jenkins was dismissed from the University of Florida after failing a drug test and getting arrested three times, once for a bar fight and two times for possession of marijuana.
Issues aside, Jenkins is a top talent in the draft but his character problems could push him from the first round.