English Premier League Cheats: 5 English Players Who Dive (and One Welshman)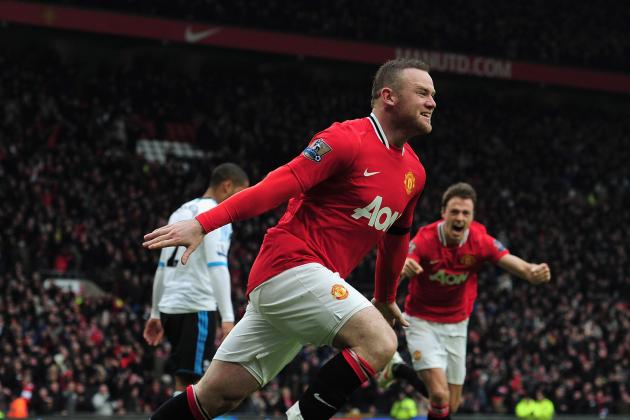 Shaun Botterill/Getty Images

As everyone knows, English players don't dive.
Just ask John Terry.
In September 2009, Terry stated in an interview that diving was something English players "don't do."
English players, in Terry's opinion, were, "too honest, sometimes even in the Premier League you see the English lads get a bit of contact and stay on their feet and try and score from the chance they have been given."
By contrast, "The foreign mentality coming in is that any little clip you can go tumbling over, because of the speed of the game nowadays."
Is this true? Do only non-English players dive in the Premier League?
No.
Let's look at some examples of English players who dive, with video evidence, but let's kick things off with someone from another part of the British Isles.
Begin Slideshow

»
OK—Bale is not English. But as a Welshman (and thus British) he probably doesn't fall within what Terry considers "foreign." And, given his recent antics, I just couldn't leave him out.
Bale may have put in some great performances during the last few years, but he now has the dubious distinction of having been booked twice in the Premier League this season for "simulation."
Doubts were raised about Bale's ability to stay on his feet after he was shown a yellow card a few weeks ago at Anfield for taking an unprovoked tumble. This came on the back of another loss of gravity against Real Madrid in the Champions League last season.
Bale's proclivity for diving again came under the spotlight after he won a dubious penalty against Arsenal during last weekend's North London derby.
As can be seen in the video above, Bale threw himself to the ground after very little, if any, contact with either goalkeeper Wojciech Szczesny or defender Laurent Koscielny.
Thankfully for Bale, because he's British, the mainstream media have totally glossed over yesterday's penalty incident. But among football fans, he is a rapidly gaining a negative reputation for acts of simulation.
Better known nowadays as the guy who puts the cones out at Manchester United's training sessions, Michael Owen actually used to play in the odd football match.
However, he's an English player in the Premier League who's been known to take a fall—so we need to include him in the list.
His most famous tumble was actually in the 1998 World Cup. So enamoured were the English press with their new golden boy, and his incredible solo goal in that game, they ignored his blatant piece of cheating which had won England a penalty earlier in the game.
Just watch the video above and judge how much contact you think was made.
I'm tempted to give Danny Welbeck the benefit of the doubt, as he's a young player still learning his way in the Premier League.
But with incidents like the above, that's pretty hard to do.
This is a borderline incident, but it seems to me that Welbeck digs his foot into Branislav Ivanovic's leg to make a fall look like a foul.
Maybe he was unhappy after a blatant foul against him was not given earlier in the match.
Ashley Cole is not the most likeable of individuals for a variety of reasons, and the above video does little to improve his reputation.
Granted, Roy Keane was steaming towards him, and we all know that Keane made some seriously dangerous tackles during his time in the Premier League.
But it doesn't look good, does it? And, correct me if I'm wrong, but isn't Cole an England international? How does this fit into John Terry's argument?
"If I ever saw one of my team-mates diving, I'd definitely have a word"
"I don't think there is anything worse than a player diving. It does ruin the game."
These are actual quotes from Steven Gerrard.
Based on the above video, he needs to "have a word" with himself, because he is "ruining" the game.
The "foul" at the end of the above video is particularly mind-blowing. We should applaud Gerrard in a way; he is clearly trying to redefine the meaning of gravity.
The king of the English "simulators" is none other than a player who supposedly embodies the rough-and-tumble nature of the English game—Wayne Rooney.
Rooney started his antics early, winning a controversial penalty against Arsenal in 2004 to end the latter club's 49-game unbeaten run.
Yet, he hasn't let up since then. He even apologized for what he said was an "out of character" moment, when he admitted to diving against Villarreal in 2008. Given the other incidents in the above video, it doesn't seem "out of character" at all.
So there you have it. Diving: not just a foreign disease.