Why Andy Reid Doesn't Get the Credit He Deserves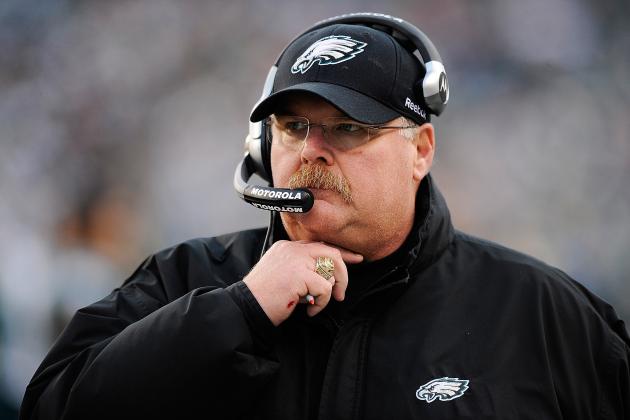 Patrick McDermott/Getty Images

After a failed "all-in" season for the Eagles that ended in an 8-8 record, most of us would be shocked if Andy Reid were not fired next season if he failed to make a deep postseason run. With a team with this much talent, such a decision by Jeff Lurie seems fair.
However, we cannot discount the credit that Reid is due. Regardless of what many in Philly may think, Reid is still one of the best coaches in the NFL and is very well-regarded outside of the city.
Here are a few things that he does not get credit for by Eagles fans.
Begin Slideshow

»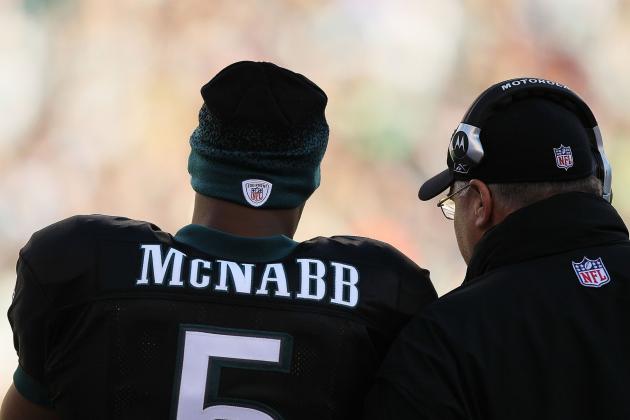 Al Bello/Getty Images

Despite Donovan McNabb's current failures to win as an NFL quarterback, McNabb still led the Eagles to an 11-5 record in his last season with the birds. He has won more games and more postseason games than any Eagles quarterback in franchise history by far. His skill set is the blueprint upon which the Eagles' offense is designed.
And with the decision to trade him to Washington following the 2009 season, Reid found his successor very quickly in Michael Vick (after a failed experiment with Kevin Kolb).
It remains to be seen if Vick can stay healthy, but no one can dispute that he is a perfect fit for the Eagles' offense that Reid and Marty Mornhinweg have built together. And while an 8-8 season is disappointing, the Eagles also went 10-6 in 2010. That's not bad considering most expected one or two seasons of growing pains under Kevin Kolb.
Reid has not only moved on from the McNabb era, but has built a team capable of contending.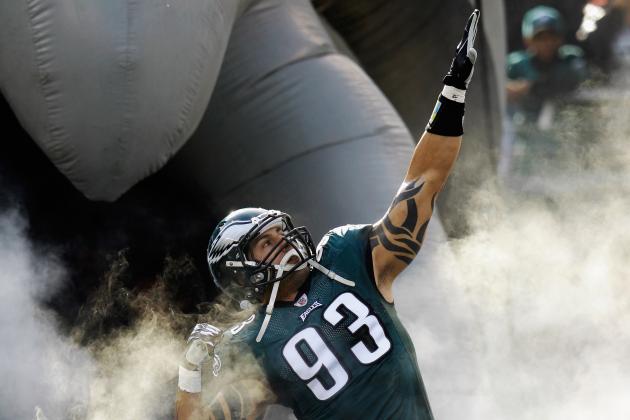 Rob Carr/Getty Images

Before you start chucking full wine bottles at your computer screen, hear me out.
Yes, the free agency spending spree failed to produce a Super Bowl contending team in 2011. But was it a failure?
While Reid made mistakes in failing to address the linebacker and safety positions, the positions he did address all got not only good players, but also key players for the future.
Jason Babin and Cullen Jenkins were both excellent acquisitions and few would argue with their production. Dominique Rodgers-Cromartie, acquired through a trade, was disappointing, but finished the season strong and is all but certain to be the Eagles' starting cornerback for years.
Nnamdi Asomugha, too, despite his struggles, did improve and can be expected to be a starter on the team for the near future.
No one would argue that 2011 was a success of a season, but these acquisitions could turn into key players for the team for many years.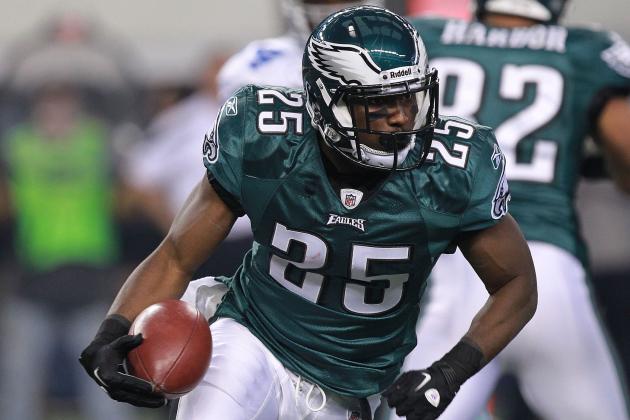 Ronald Martinez/Getty Images

Andy Reid is known as one of the more stubborn coaches of the NFL, refusing to change his game plan even in the face of clear failure. But they say that all great coaches must learn to change their philosophies over time for overall success.
Reid did so in 2011. Perhaps a bit too late, but he did do it.
As opposed to years past, Reid was much more willing to run the ball. McCoy received 273 carries in 2011 as opposed to 207 in 2010. There were even five games where McCoy received over 20 carries, with some games posting as many as 28 and 30 carries.
Running the ball is not just an offensive tactic; it is often done merely to keep the defense honest. Reid may finally be learning the importance of that.
And for a coach as stubborn as Reid, that is quite an accomplishment.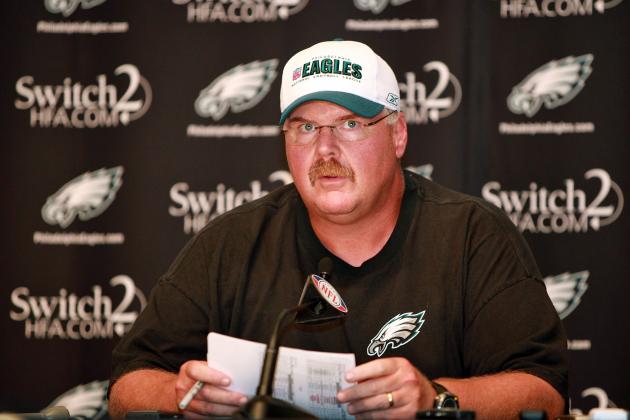 Len Redkoles/Getty Images

Ultimately, Andy Reid is the winning-est coach in Eagles history and it does not even come close. No one has won as many regular season and postseason games as he has. In 13 seasons, his team has only failed to make the playoffs four times. And two of those seasons were 8-8 records. That is a very impressive resume.
I am not saying that Andy Reid's previous achievements should exonerate him in any way. Not at all. He should be held accountable if his team fails to perform for a second straight year in 2012. But it is illogical to say he is not a good coach and that he does not have a plan.
Perhaps he needs one more season to get the machine finally working.