World Football's 20 Most Underrated Strikers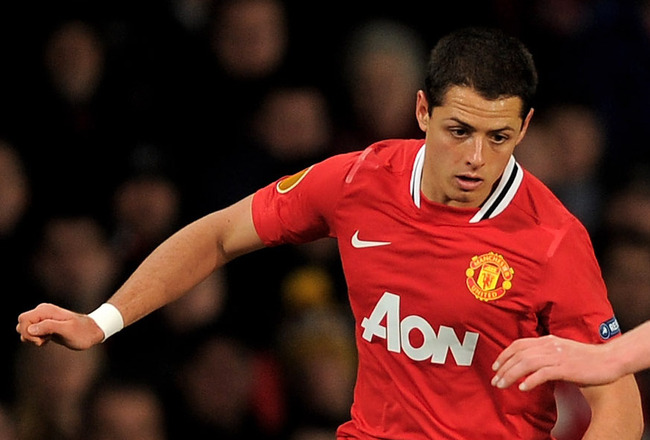 Michael Regan/Getty Images
Strikers polarise fans.
One man's Ruud Van Nistelrooy is another man's Emile Heskey, whilst one fan's David Villa is the next fan's Filip Sebo.
Forwards tend to receive praise and abuse in equal measure, but there are some attackers in world football today who simply do not get the massive amounts of recognition they definitely deserve.
Let's look at my top 20.
Steven Fletcher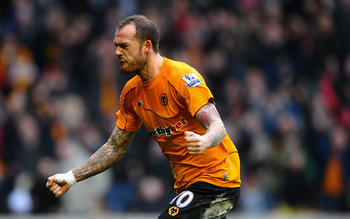 Laurence Griffiths/Getty Images
It amazes me that nobody bigger than Wolves came in for Steven Fletcher.
However, with the struggling side battling for survival, he may well make the next step up to a big club in the summer.
The former Hibs and Burnley striker has won valuable points for Wolves single-handedly this term with some excellent attacking displays, and could definitely score a lot more if he played for a better side.
But will his superb forages forward go unnoticed by the Premier League's top dogs once again?
Shinji Okazaki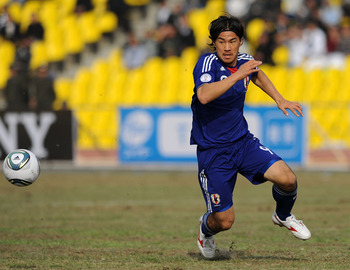 Kaz Photography/Getty Images
Japan's star forward currently plies his trade with Bundesliga side Stuttgart after being plucked from obscurity by Bruno Labbadia's side.
Okazaki has scored seven goals in 20 appearances for the former champions this season, including this wondergoal scored just 10 days ago.
But be honest, have you heard any rave reviews about this precociously talented forward?
Thought not.
Kenny Miller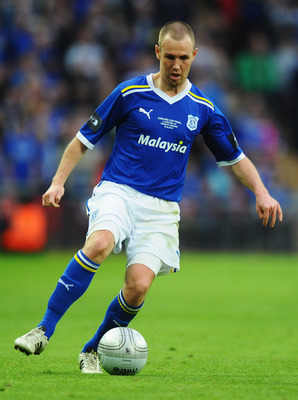 Mike Hewitt/Getty Images
The Carling Cup Final just a few days ago showed how useful a player like Kenny Miller could still be to a top team like Liverpool.
Despite having just turned 32, the Scottish international was still the best forward on the pitch which included the likes of £35 million signing Andy Carroll and Uruguayan talisman Luis Suarez.
He may be not terrific for his country, and he may have had more clubs than Tiger Woods, but Miller is still an excellent attacker who deserves more credit for the work put in over an illustrious career.
Emmanuel Mayuka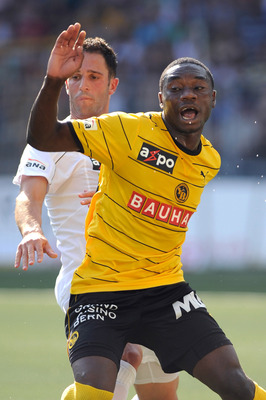 EuroFootball/Getty Images
Young Boys' young forward Emmanuel Mayuka was the undoubted discovery of the 2012 African Cup of Nations.
Hot off Zambia's shock victory, Mayuka was quickly pushed to the fore of the underdogs' win, but more than two weeks after the Copper Bullets triumph, Mayuka's name has largely been forgotten by most.
This is perhaps unfair on the 21-year-old, as he proved time and time again during the three weeks of competition what an exceptional striker he is.
Gary Hooper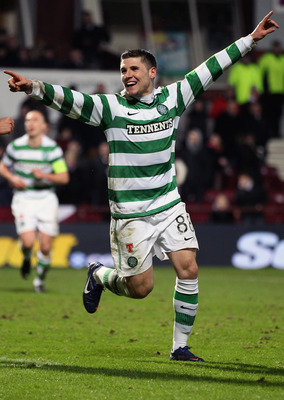 Jeff J Mitchell/Getty Images
There's been talk recently that Celtic's star striker could be England's "Hooperman" at this summer's European Championships.
Despite scoring 36 goals in 54 appearances, the former Scunthorpe man has never been called up to the England squad.
Hooper will have also been disappointed to see Nikica Jelavic, a man who many say is not as good a finisher as the Englishman, win a move to Everton whilst Hooper stayed rooted in the SPL.
It may not be the world's greatest league, but surely Hooper will receive some recognition soon?
Antonio Di Natale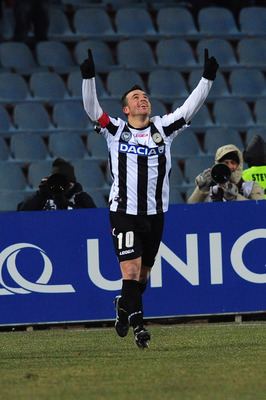 Dino Panato/Getty Images
Udinese's frontman is lethal personified.
Antonio Di Natale has won the prestigious Capocannoniere, the Serie A's top scorer award, for the past two seasons, scoring 29 in 38 in 2009/10, 28 in 38 in 2010/11 and 22 in 28 already this season.
Read those figures again. Di Natale possesses a truly remarkable record.
But will the Italian go down as one of the most feared strikers of all time?
It's unlikely, and that's a real shame.
Javier Hernandez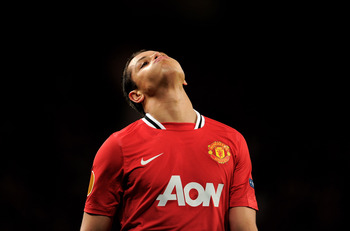 Michael Regan/Getty Images
Manchester United's diminutive forward has been dubbed the new Ole Gunnar Solskjaer.
However, much like his Norwegian predecessor, Chicarito is seen in some quarters as more of an effective supersub rather than the extremely talented finisher that he undoubtedly is.
Hernandez may be playing and scoring regularly, but he can't seem to shake the nickname of "The New Baby-Faced Assassin."
Lacina Traore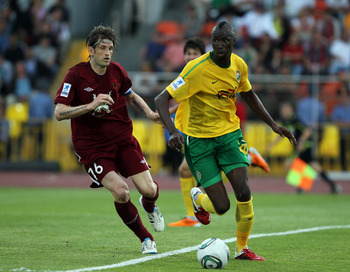 Epsilon/Getty Images
Ever since I witnessed Ivorian striker Lacina Traore's former club CFR Cluj take Basel apart in the Champions League, I knew he was destined for the top.
His pace, lanky presence and killer finishing instinct belied his young years, and he played with an assured confidence that seemed out of place in a competition as prestigious as the Champions League.
But due to Europe's elite somehow missing out on the chance to buy him when Cluj went into liquidation, he has now ended up at unfancied Kuban Krasnodar. (Hands up if you know what country they play in!)
However, the 21-year-old has been prolific so far for the Russian side, scoring 15 goals in 27 games in a team filled with journeymen and average players.
Traore stands head and shoulders above the pack (literally and metaphorically), but due to his club's low standing, the Ivory Coast's next big thing remains almost undiscovered.
Aleksandr Kerzhakov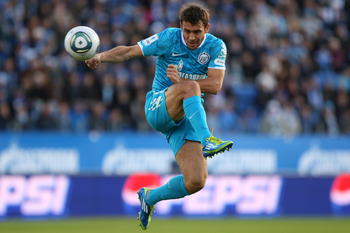 Epsilon/Getty Images
He may not be as prolific as some, but Aleksandr Kerhakov is as dangerous as they come.
With spells at Sevilla, Dinamo Moscow and Zenit St.Petersburg, the 29-year-old is well-travelled, but this does not automatically mean that he is known the world over for his scoring exploits.
The Russian international has scored 33 goals in 59 for Zenit in the past two seasons—a record which is not to be sniffed at—but it appears that no European clubs want a sniff of him either.
Shame, because they are missing out on one of the East's top players.
Edson Buddle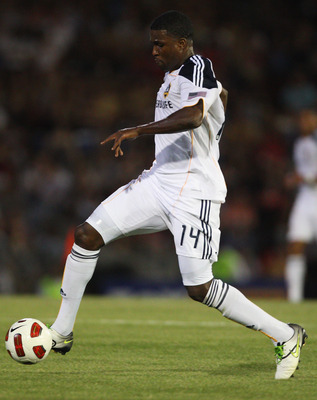 Mark Kolbe/Getty Images
The MLS is often seen as the laughing stock of world football, but that doesn't mean that they don't occasionally produce the good player.
Case in point, 30-year-old Edson Buddle has had a solid career, carving out a niche for himself in America's top division, but it was at LA Galaxy between 2007 and 2010 where he really put on his shooting boots.
In 2010, the international forward scored 19 goals in 30 games to earn himself a move to Ingolstadt 04.
Wait, what? Ingolstadt? Really?
Having seen Buddle play on several occasions, I can tell you that he deserved much better than that.
He may be getting on a bit, but Buddle's finishing is second to none.
Salvador Cabanas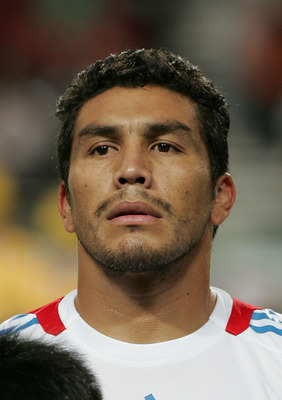 Chung Sung-Jun/Getty Images
Paraguayan forward Salvador Cabanas, who was one of the hottest properties in world football a few years ago, was tragically shot in the head in January 2010.
Despite doctors' fears that he would never recover, Cabanas completed his miraculous rehabilitation as he returned to football last month with club 12 De Octobre.
Prior to the incident however, Cabanas was one of the most overlooked strikers in the world.
The massively underrated forward was América's top scorer in 2007 and scored 66 goals in 113 appearances during his time at the Mexican side.
Mike Hanke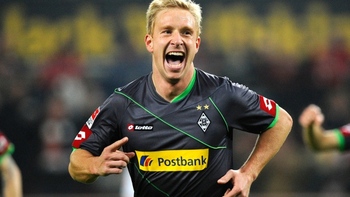 Gladbach's surprising title challenge has been down, in part, to the goalscoring exploits of Mike Hanke.
With a well-built and efficient side, Lucien Favre's men have taken on the biggest sides in Germany and won convincingly.
However, with stars like Marco Reus and Patrick Hermann playing out of their skin, the real breadwinners like Hanke have been largely forgotten.
Jong Tae-Se
Kiyoshi Ota/Getty Images
The North Korean striker is probably more famous for his tears during his side's national anthem at the 2010 World Cup rather than his striking prowess.
However, the 27-year-old is probably his secretive country's best export.
Tae-Se's solid Bochum form won him a move to Bundesliga side Koln, but having seen his performances both in Germany and for his country, he really should be on a higher stage.
Olivier Giroud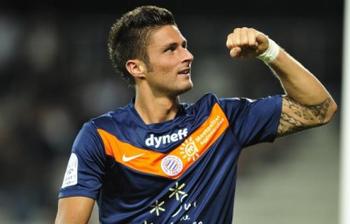 Does the name ring a bell? Perhaps?
Could you tell me what team he plays for? Maybe?
This just goes to show how underrated Montpellier's in-form Olivier Giroud is.
Giroud's side, who at this point in time remarkably sit atop of Ligue 1, have scored more goals than anyone else in the league, whilst the 25-year-old has scored 20 in 28 so far to put him at the top of the French goalscoring charts.
A move to a Premier League giant has to come soon.
Mirko Vucinic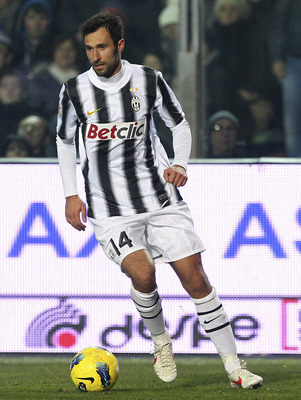 Marco Luzzani/Getty Images
Montenegrin striker Mirko Vucinic has never quite received the adoration he truly deserves.
A tireless runner, the 28-year-old played over 140 times in five years for Roma before a summer move to Juventus last year rewarded his form.
He may not be your typical predatory striker, and he does receive a lot of criticism for this, but there's no doubt that he always gives 100 percent.
Dani Guiza
Jasper Juinen/Getty Images
It all seemed to be going so well for Dani Guiza.
The Spanish international was a very late bloomer, becoming La Liga's top scorer with Malaga in 2007 at the age of 27, having scored 27 goals in 37 games and subsequently winning a place in Spain's triumphant Euro 2008 squad.
However, a move to Fenerbache proved to be not as successful as first hoped, and Guiza's incredible scoring exploits were soon forgotten.
He moved back to Getafe in the summer of 2011, and although he is yet to truly find his feet again, it's fair to say that Guiza is one of Spain's most underrated forwards.
Guillaume Hoarau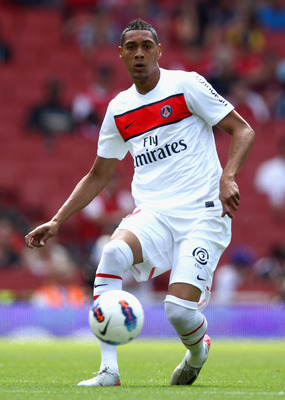 Richard Heathcote/Getty Images
Hoarau divides opinion.
PSG's talisman blows hot and cold with a bizarre consistency, but he was definitely on fire this past weekend as he scored both the opening goal and the equaliser in his side's epic 4-4 draw with Lyon.
The 27-year-old has played more than 140 games for the Parisians, and although he is still recovering from injury, a big summer move could be on the cards for Hoarau—if he can keep his shooting boots on, that is.
Eren Derdiyok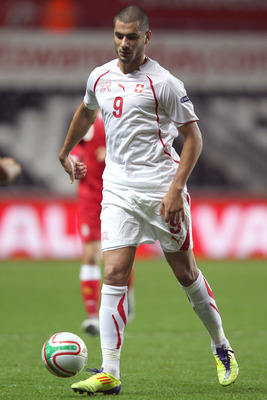 Michael Steele/Getty Images
You may remember Derdiyok as the man who set up the goal that handed Spain their first loss at the 2010 World Cup.
The Swiss forward plies his trade at Leverkusen alongside German international forward Stefan Kiessling, and the two have formed a fearsome partnership, scoring some incredible goals in the process.
However, when was the last time you heard Derdiyok being linked to a big club?
Probably not for a while, as the 23-year-old has somehow slipped out of sight of Europe's big clubs.
Fernando Llorente
David Ramos/Getty Images
Okay okay, he won't be classed as underrated if Manchester United swoop for him this summer, but seriously, how long has it taken them?!
Spanish forward Llorente has been scoring goals for fun for Athletico Bilbao since 2007, and this season already has 19 in 28.
A record that sits only behind Ronaldo and Messi.
Go on Fergie, sign him up already!
Miroslav Klose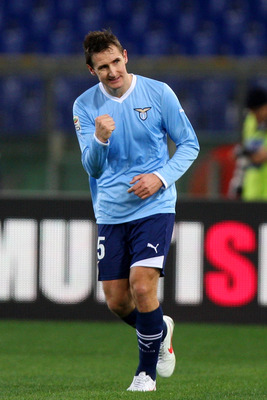 Paolo Bruno/Getty Images
Bayern Munich's decision to let Miroslav Klose go is regarded by some as one of the biggest transfer blunders of all time.
Klose's prolific goalscoring is known worldwide, and Lazio were more than happy to take the second-top scorer in the history of the World Cup off their hands.
The 33-year-old's international record is almost unbelievable, and it seems that the only people on the planet who do not rate Klose are Bayern themselves.
A truly baffling decision.
Keep Reading