MLB Predictions 2012: 10 Cy Young Candidates to Watch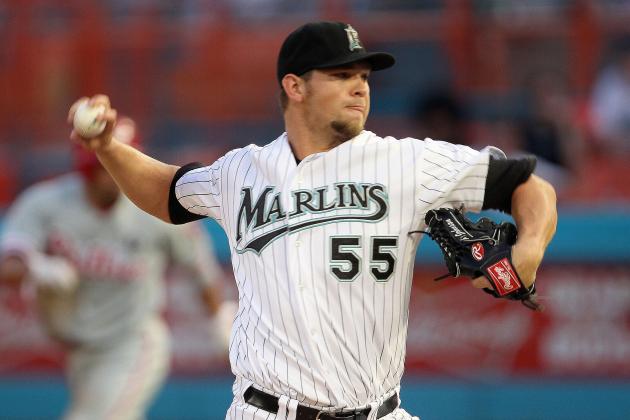 Mike Ehrmann/Getty Images

Was anyone surprised by Justin Verlander and Clayton Kershaw winning AL and NL Cy Young awards?
Probably not.
2011 was a year headlined by the domination of Detroit's ace and the Dodgers' young rising star, along with many other hurlers in Major League Baseball.
So what does 2012 have in store for baseball fans?
We will see more young pitchers in the mix for the Cy Young than ever and most likely two aces coming off surgeries competing for the award.
Are you excited yet?
Here are the five Cy Young candidates to watch from each league.
Begin Slideshow

»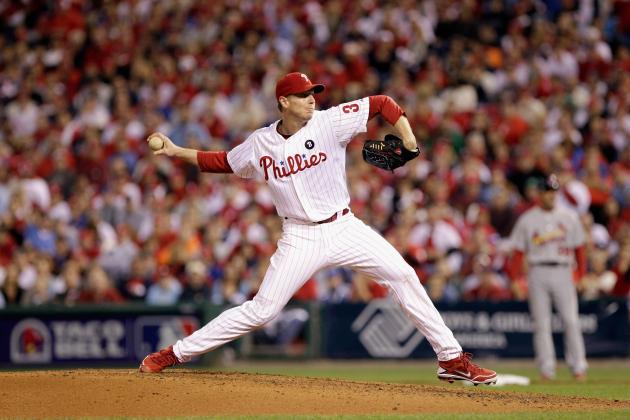 Rob Carr/Getty Images

Until he retires, we will probably be seeing Roy Halladay's name pop up on Cy Young voting lists. Doc will turn 35 this season, but is showing no signs of slowing down or giving up.
In 2011, Halladay won 19 games and his 2.35 ERA was second in the National League to only Clayton Kershaw, who won the award.
Don't expect Philadelphia to decline this year. Halladay will keep getting his wins without the run support of slugger Ryan Howard.
2012 will probably be very good to Halladay. If he pitches like he did last season, he'll be able to notch one more win and hit 20 victories on the year.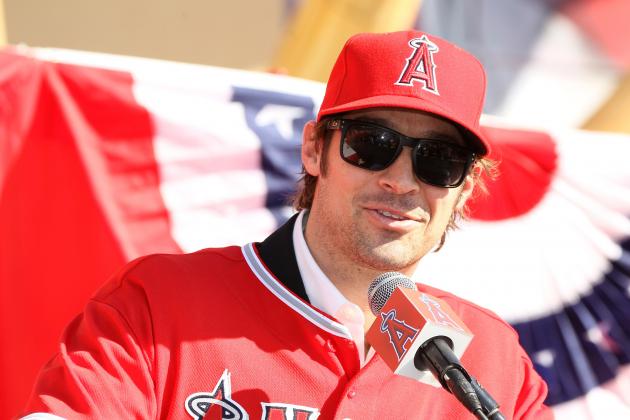 Stephen Dunn/Getty Images

C.J Wilson was perhaps the biggest free agent pitching name this offseason and for good reason.
In 2011, Wilson led the Texas Rangers to another great season with his 16-7 record and 2.94 ERA. His 206 strikeouts were also among the league's best.
Now a Los Angeles Angel, Wilson won't have to carry as much weight in the pitching rotation. Jered Weaver is the team's ace and is the heart and soul of the staff.
This could allow for Wilson to have an even better year and prove he is worth the five-year, $77.5 million contract Los Angeles gave him in months ago.
He'll also have a guy named Albert Pujols giving him run support this year.
Wilson will notch more than 16 wins.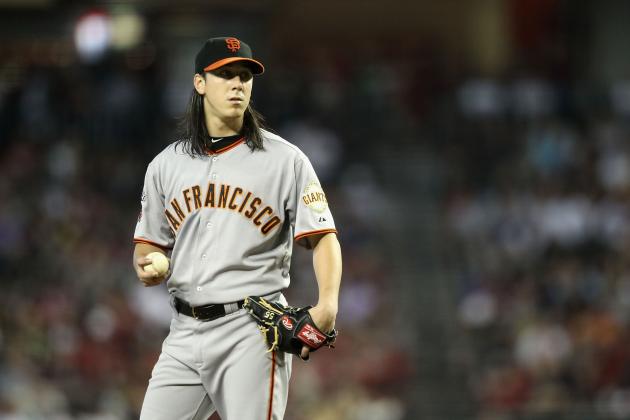 Christian Petersen/Getty Images

Did everyone outside of San Francisco forget about Tim Lincecum?
2011 was a down year for the long-haired hurler and his Giants. His losing record of 12-13 was due to hardly any run support and his 2.74 ERA wasn't up to his standards.
Don't think for a second that Lincecum won't have a chip on his shoulder.
His new two-year, $40.5 million contract is motivation enough, along with wanting to return to the postseason.
It may seem like an eternity since San Francisco was a World Series Champion, but it'll seem like an eternity every time a hitter faces Lincecum in 2012.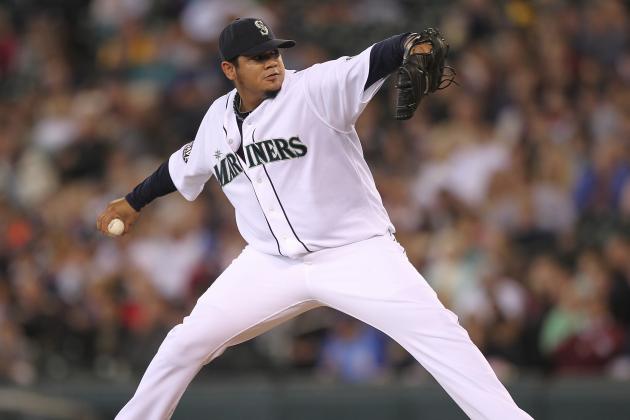 Otto Greule Jr/Getty Images

King Felix was dethroned in 2011.
He'll be looking to get that title back in this year's campaign.
Hernandez had a mediocre season with Seattle in 2011, posting a 14-14 record and an unusual 3.47 ERA.
While Seattle hasn't done anything to improve the run support for their ace, I believe Felix will turn it around and regain his 2010 Cy Young form.
The only concern is a reappearance of arm troubles but Seattle's hopes are high, and Hernandez will be set by Opening Day in Tokyo.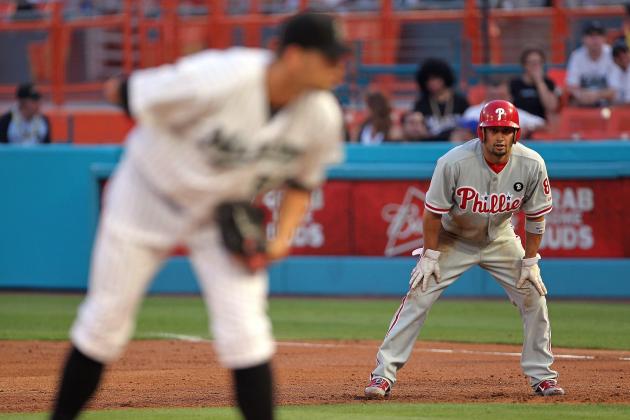 Mike Ehrmann/Getty Images

There was no greater disappointment in 2011 than Josh Johnson.
The Marlins' ace had a spectacular start to last year's campaign and looked like a very early favorite for the Cy Young. In just nine starts, Johnson won three games, posted a 1.64 ERA and struck out 64 hitters.
Oh, and he flirted with three no-hitters. No big deal.
Now in 2012, Johnson claims to be 100 percent and ready to baffle hitters once again.
If the right-hander continues what he started last season, there won't be a more interesting team to watch than the new-look Miami Marlins.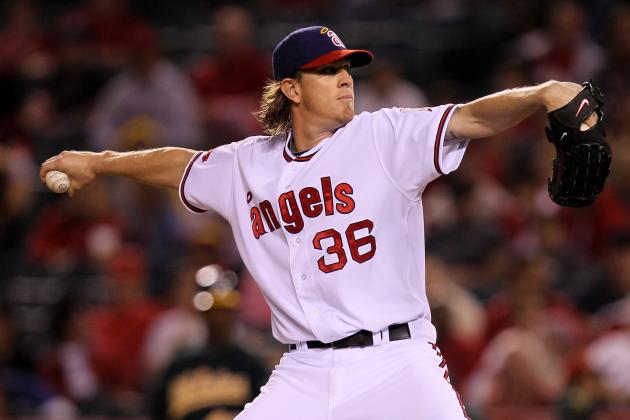 Stephen Dunn/Getty Images

Believe it or not, Jered Weaver was the favorite for the AL Cy Young at one time last season.
Weaver got off to a rocket start and looked better than any pitcher in baseball through his first six starts except for Josh Johnson. After losing his next four, Weaver got back on track. The righty went over two months without recording a loss.
In 2012, Weaver will headline a great rotation that features Dan Haren and newcomer C.J Wilson.
With the arrival of Albert Pujols and more run support, Weaver could be poised for an even better season than last.
There may not be anyone who presents greater competition to Justin Verlander to grab the award again.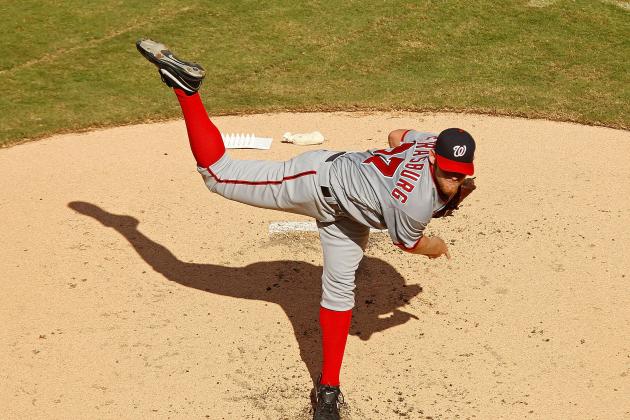 Mike Ehrmann/Getty Images

One question surrounds Stephen Strasburg in Washington this season: Why not?
The Nationals ace is fully returned from Tommy John surgery and looks just as spectacular as before.
In 2011, he came back to start five games for Washington. He notched a win in just one of those contests but his 24 strikeouts and 1.50 ERA brought smiles on the faces of many.
With a better rotation and lineup, the Nationals will be a better team in 2012. And Stephen Strasburg will be a better pitcher.
The arrival of Gio Gonzalez will motivate Strasburg to pitch like the team's ace.
There is no reason to think Strasburg couldn't be in the Cy Young conversation come September.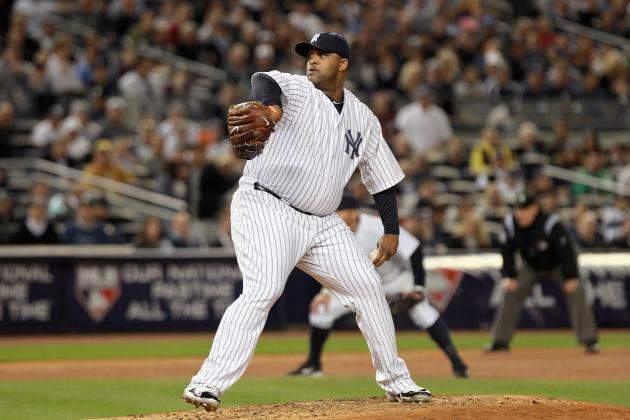 Nick Laham/Getty Images

CC Sabathia has got to be happy.
After having to carry the rotation by himself, the New York Yankees now have bright spots in Ivan Nova and the recently acquired Michael Pineda.
The Yankees look poised to win another AL East title, and to do so, Sabathia will have to pitch his best.
When doesn't he?
The big southpaw won 19 games in 2011 and posted a respectable 3.00 ERA.
His importance to New York might be greater than any other player to their team outside of Justin Verlander.
This year should be routine for Sabathia: in the hunt and in the Cy Young talks.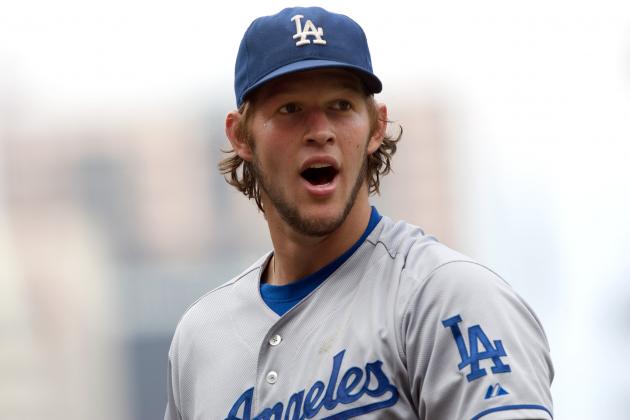 Kent Horner/Getty Images

The Los Angeles Dodgers were all over the news in 2011 for many different reasons.
Let's focus on the good ones.
Matt Kemp and Clayton Kershaw had jaw-dropping seasons, and Kershaw will defend his Cy Young title in 2012.
After winning 21 games on a non-contender, Kershaw cemented himself as the National League's best young pitcher.
His wins, 2.28 ERA, and 248 strikeouts were the league's top figures in 2011.
You better believe he'll bring the same in 2012 to a Dodger team that should be better than last year.
Kershaw will win the Cy Young again this season.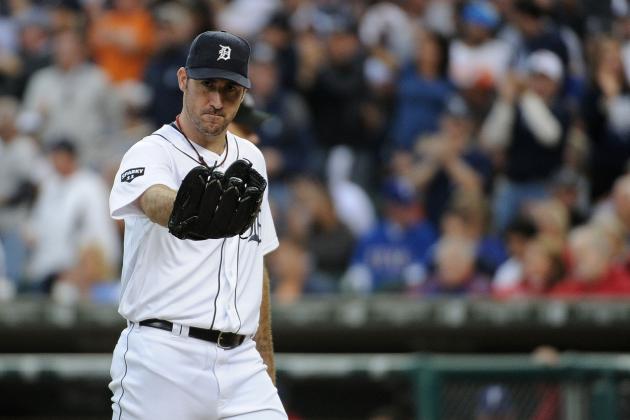 Harry How/Getty Images

2011 taught us one thing: Justin Verlander is the best player in baseball.
The Tigers ace took home not only the Cy Young award but MVP honors as well. No pitcher had won the MVP in nearly 20 years.
The honors were well-deserved.
Verlander posted a 24-5 record along with a 2.50 ERA and 250 strikeouts, which led any pitcher in either league. Don't forget he led the Tigers to the ALCS against Texas as well.
Now in 2012, the Tigers have slugger Prince Fielder in the lineup to bolster the run support for their ace.
So what will we see from Verlander and Detroit in 2012?
Can Verlander even outdo himself?
Steven Conklin is a contributing writer for the Bleacher Report and a student at the University of Central Missouri. He joined B/R in October 2011 and is currently a B/R intern. Any comments, questions or suggestions are more than welcome.