NHL Trades: Nashville Predators and Deadline Day's Biggest Winners
February 28, 2012

Bruce Bennett/Getty Images
With the 2012 NHL trade deadline gone and a serious lack of moves, picking winners from the few teams that actually made substantial moves was easy.
Teams like the Philadelphia Flyers and New York Rangers were supposed to make a huge splash, but fell flat on their face, while others made quiet moves to improve their squads.
All of the following teams made nice moves that didn't shift the balance of the team, but added something that they were desperately lacking.
With the acquisitions of Hal Gill, Andrei Kostitsyn and Paul Gaustad, the Nashville Predators made it clear they want to win right now.
They also closed the door on any trades of their potential free agents, so this run at the Stanley Cup may be the only hope the team has of locking up their big-name defenders.
Gill will add defensive depth to a team that is already strong there, and the combination of Gaustad and Kostitsyn is a scoring tandem that could put the Predators on the next level in the Western Conference.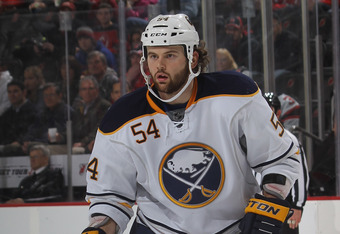 Bruce Bennett/Getty Images
The Western Conference was already a tough place for teams to get wins because of the big, bad Vancouver Canucks, but they just improved. Uh oh.
While I think the Cody-Hodgson-for-Zack-Kassian move came because the Canucks couldn't use their young star properly, trading for the former Sabres winger is an amazing way to make the best out of a bad situation.
The biggest reason the Canucks were winners on trade deadline day was because of the acquisition of Samuel Pahlsson. With just a few picks going the other way, Vancouver added the grit they desperately needed.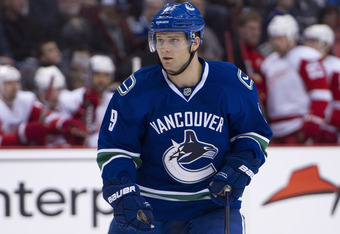 Rich Lam/Getty Images
The Vancouver Canucks sent breakout rookie Cody Hodgson to Buffalo for another young player in Zack Kassian. While the trade looks lateral on the surface, this is a big win for the Buffalo Sabres.
Kassian was a nice winger on a team desperate for real centers. When Hodgson gets in between under-performing players like Ville Leino and Drew Stafford, the hope is that his offense and energy will rejuvenate his stagnant linemates.
While Kassian is a solid player that will add grit to the Canucks, I feel that Hodgson has the brighter future in the NFL and the brighter future with the Sabres. Good move by Buffalo.
Check back for more on the National Hockey League as it comes, and check out Bleacher Report's NHL Page to get your fill of all things hockey.