2012 NFL Draft: Denver Broncos and Best Fits for Robert Griffin III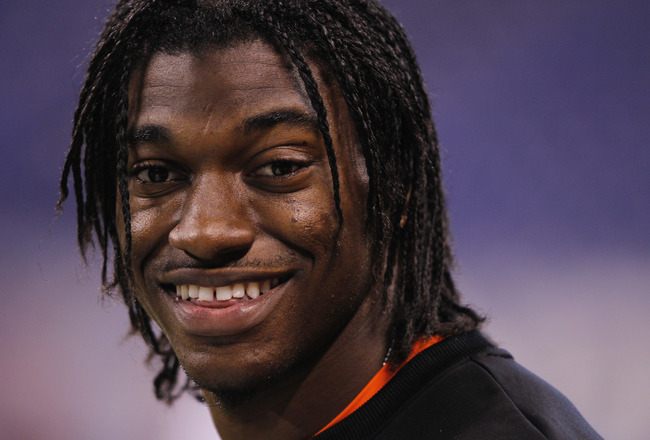 Joe Robbins/Getty Images
Robert Griffin III is going to be a star in the NFL, no matter which team drafts him.
Of course, some destinations are far better than others, but regardless of which team picks Griffin, he's going to succeed.
The Heisman Trophy winner is the second-best quarterback, and prospect, behind Andrew Luck in the class of 2012.
His dual-threat abilities make him exceptionally dangerous for the NFL, especially given the fact he thinks pass first.
With news that the St. Louis Rams intend to trade the No. 2 overall pick, expect a mad dash of teams to acquire that pick so they can draft Griffin.
With that said, in no particular order, here are the best fits for RGIII.
Washington Redskins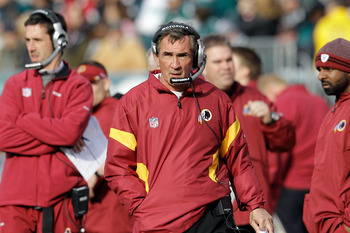 Rob Carr/Getty Images
There is no other team in the NFL that needs Griffin as much as the Redskins do.
If Washington is serious about winning in the NFC East, it has to have a legitimate quarterback. Rex Grossman and John Beck aren't going to cut it, which is why the Redskins have to make sure they get Griffin.
With Fred Davis, Jabar Gaffney, Santana Moss and a plethora of talented young running backs to work with, Griffin would quickly find success in Washington.
Cleveland Browns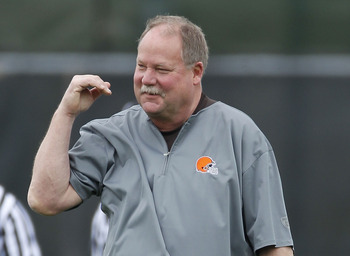 Gregory Shamus/Getty Images
With the No. 4 pick and the No. 22 pick in the first round of the 2012 NFL draft, the Browns are probably in the best position to move up and acquire Griffin.
Colt McCoy hasn't done much with the Browns, but then again, he hasn't had a great deal of talent around him either.
Griffin can easily beat him out, and if the Browns re-sign Peyton Hillis, those two and Greg Little will help the Browns offense reach new heights. Of course, Hillis will have to revert to his 2010 status instead of the diva he was a year ago.
Miami Dolphins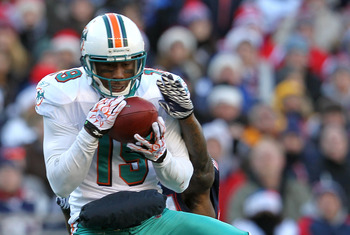 Jim Rogash/Getty Images
Brandon Marshall, Reggie Bush and Griffin all on the same team would be scary good.
The Dolphins may be looking to free agency to find their quarterback (Peyton Manning and Matt Flynn to be specific), but there's no denying they would find great success in moving up for Griffin.
With the No. 8 pick, the Dolphins are too far back to sit and wait for Griffin to fall their way. They'd have to trade up to get him, but Griffin is definitely worth it because he would be the face of the franchise.
Considering Miami was near the bottom of the league in attendance for the 2011 season, they could use a star like Griffin to help sell tickets.
Indianapolis Colts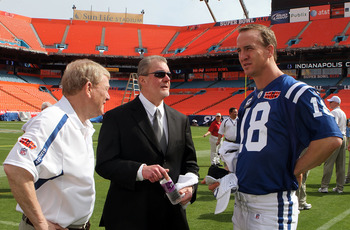 Doug Benc/Getty Images
Yes, I'm fully aware the Colts are more than likely going to select Andrew Luck with the No. 1 overall pick. However, that doesn't mean Griffin wouldn't be a good fit for them either.
Indianapolis would need to re-sign Reggie Wayne and Pierre Garcon, but given the chance to play with Griffin, they would probably return to the Colts.
After all, Griffin is a rising star that would extend plays with his feet, resulting in monster gains for both receivers. Plus, the Colts have one of if not the best tight end in the NFL in Dallas Clark, so Griffin would have no trouble winning with such great weapons around him.
Denver Broncos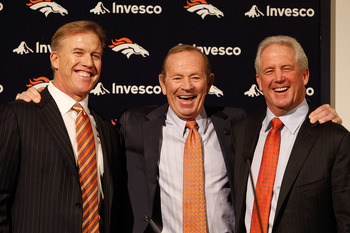 Justin Edmonds/Getty Images
John Czarnecki of FOX Sports wrote about how "John Elway loves" Griffin and that the Broncos could be a mystery team in the sweepstakes to land Griffin.
Even though they have Tim Tebow, I don't believe the Broncos are 100 percent sold on him. Tebow did a good job of winning in the clutch, but football is more than just the fourth quarter.
Griffin could certainly beat out Tebow and excel with the Broncos. Plus, Denver knows how marketable Tebow is, meaning his trade value is strong. Deal the popular QB for more talent, and the Broncos won't miss much of a beat.
After all, if Tebow can win the AFC West by essentially only playing good football for a quarter each game, Griffin would have no problems winning in Denver.
Keep Reading