2012 NFL Draft: Kendall Wright and 6 Players Falling Down Draft Boards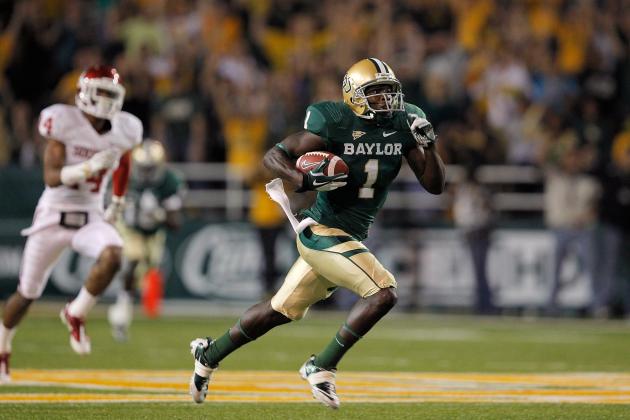 Sarah Glenn/Getty Images
Kendall Wright
The NFL's scouting combine is now in the books. It's the first time we have been able to see a lot of these players perform football style activity since the bowl games. Some players were able to improve their stock with some eye opening performances. Other players who were high on boards did hurt the stock for whatever reason. They still have their pro days to bounce back but for right now these are seven players whose stock is falling in the NFL draft.
Begin Slideshow

»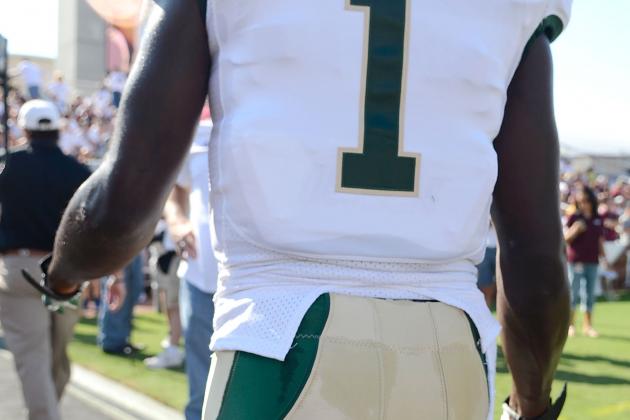 Sarah Glenn/Getty Images
Kendall Wright
Kendall Wright was supposed to be the second receiver taken after Justin Blackmon. Going into the scouting combine people talked up his explosive speed. Then he went out and ran a disappointing 40 time. To add to that, Michael Floyd is a receiver with more size who ran better than him. There is a good chance Wright has slipped to the third-best receiver in this draft.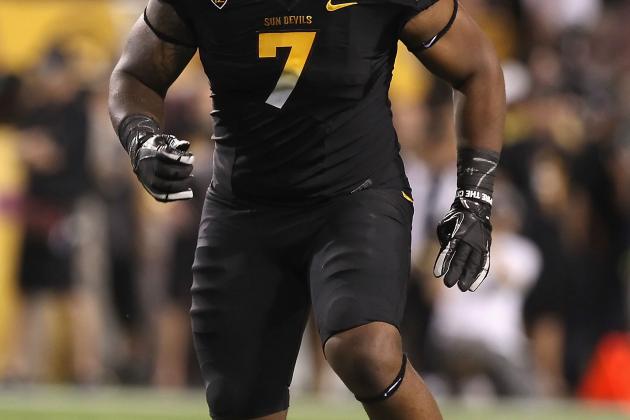 Christian Petersen/Getty Images
Vontaze Burfict
The man has the talent, power and strength to be a great linebacker. Yet he continues to blow it all. Coming into the combine, Vontaze Burfict was just barely in the first round after questionable character actions in his last season at Arizona St. Then he showed up to the combine and blamed others for his poor play and ran a slow 40 time. At this point he has placed himself solidly in the second to third round.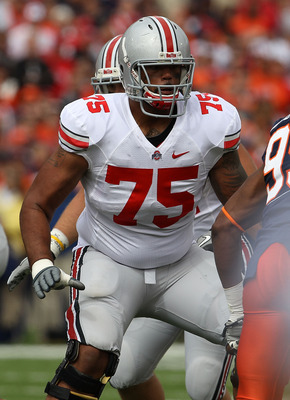 Mike Adams
There was a good chance Mike Adams could have been drafted in the back end of the first round. He came in to the scouting combine as a top 30 player on most people's boards. Then he showed up overweight and weaker than expected. He had a low number of reps on the bench press for a player at his size and looked very average on the offensive lineman drills. This once fringe first-round pick might be more of a second rounder at this point.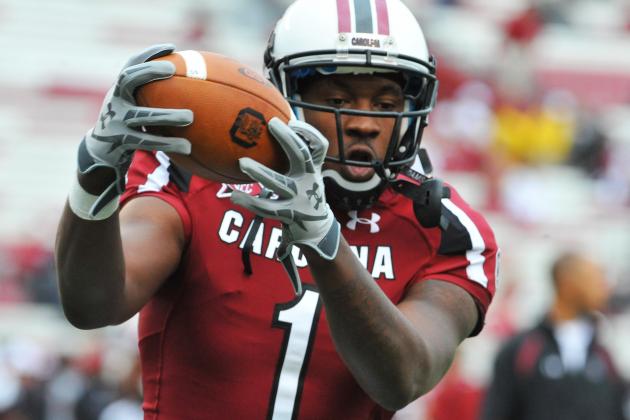 Al Messerschmidt/Getty Images
Alshon Jeffrey
Everybody's last memory of Alshon Jeffery in a meaningful game was him getting into a fist fight and being booted out the game. Now, his play on the field to that point was so good it still garnered him MVP honors for the game. Since then, questions about his up and down weight have come in to play along with the character issues.
He showed up to the combine looking slim but this again worries many people. At what point is he going to stick to a weight he is comfortable with and stay there? He did not impress during the interview process either, really putting a dent in that first-round stock.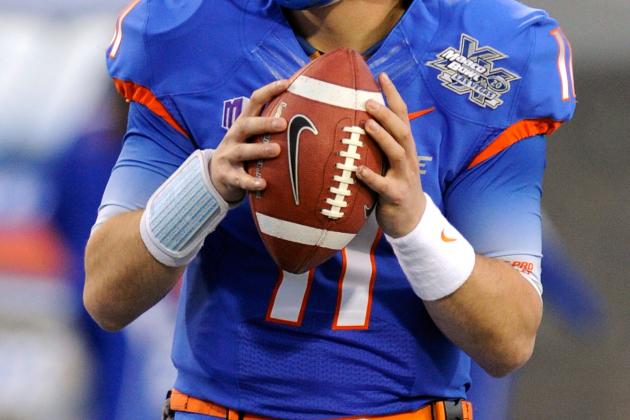 Ethan Miller/Getty Images
Kellen Moore
Everybody knows Kellen Moore is a winner. However, he just doesn't have the physical tools to really compete at the next level. He was a border-line draft pick going into the scouting combine but he struggled so much to make the throws he is probably now an undrafted free agent.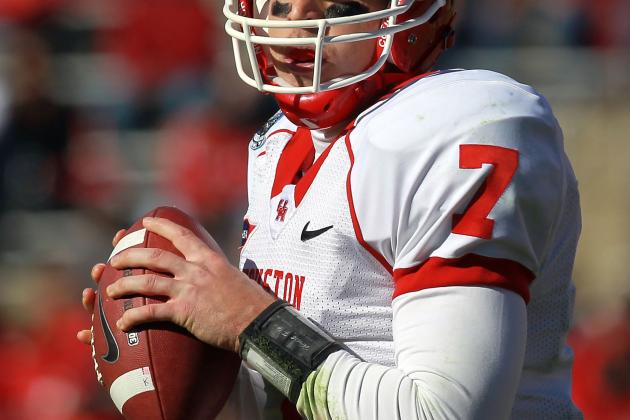 Ronald Martinez/Getty Images
Case Keenum
Case Keenum is similar to Kellen Moore. Both are winning quarterbacks who do not have much size or physical skills. Keenum needed to show people at the combine he was not just a system quarterback and he can make all the throws. He didn't do that. At this point it will be hard to see a team using even a sixth-round pick on Keenum.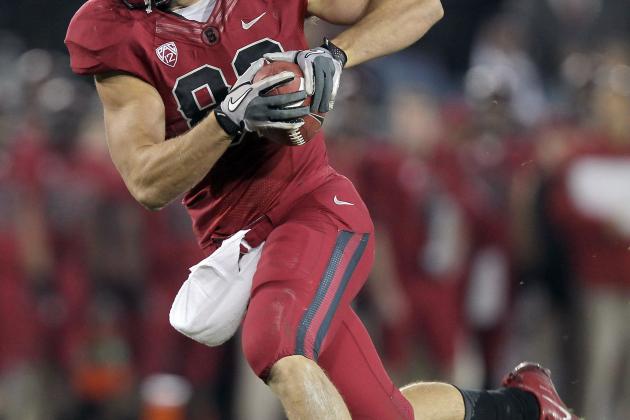 Ezra Shaw/Getty Images
Coby Fleener
In a weak tight end class there seemed to be Georgia's Olson Charles and Coby Fleener at the top of the list and then there was everybody else. Now it's just Charles. Injuries have cost Fleener the chance to showcase himself at the Senior Bowl and now Scouting Combine. Charles took the opportunity and ran with it. He is the only tight end worth drafting in the first round and Coby Fleener might be looking more like a second or third round player.