2012 NFL Draft: 5 New York Giants Veterans Who Could Be Upgraded in the Draft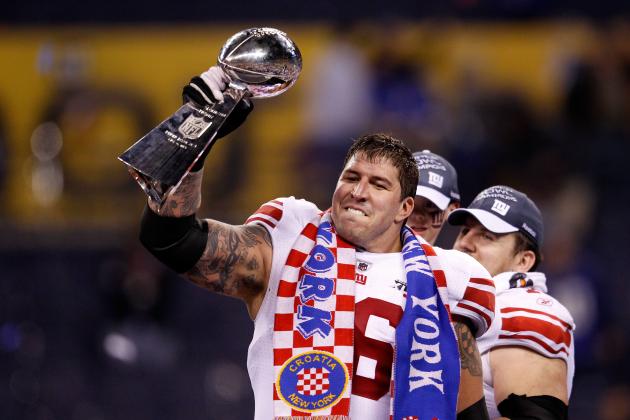 Rob Carr/Getty Images

The New York Giants find themselves in a rare position as the NFL draft approaches.
Despite coming off an impressive run to their second Super Bowl victory in five seasons, there are numerous needs of improvement throughout their roster heading into 2012.
Over the course of the 2011 season, weaknesses were exposed on the offensive and defensive units. It was evident with the Giants' inconsistent defense and NFL-worst rushing attack that some changes were necessary in 2012, regardless of the finish Big Blue was able to put together.
The 2012 NFL draft class is heaping with talent. If the Giants wish to continue playing successfully in 2012, they will need to replace some of the franchise's most valued veterans.
Here are five veterans the Giants could be finding an upgrade for in the NFL draft.
Begin Slideshow

»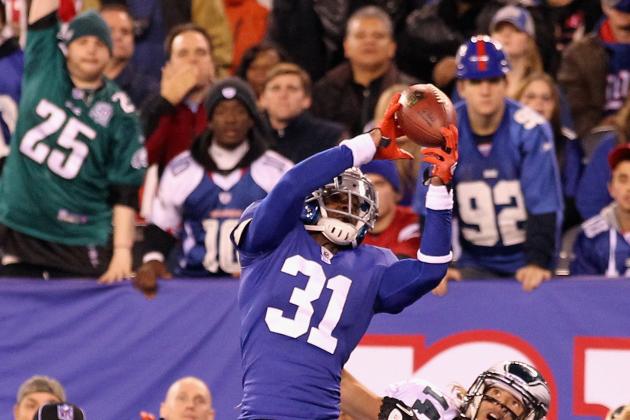 Al Bello/Getty Images

Aaron Ross has been a member of the New York Giants since being selected in the first round of the 2007 NFL draft.
The five-year veteran has been an integral part of two Super Bowl teams, contributing with important plays from the cornerback position over the course of his Giants career.
Unfortunately, Ross' play took a turn for the worse in 2011 and hampered an already-struggling Giants defense.
The Giants needed Ross to play up to par, and he fell on his face on a weekly basis in pass coverage.
Ross is a free agent this offseason, and it's unlikely the Giants will be willing to spend the money he will likely seek to be a below-average nickel corner at best.
Potential replacements: Jamell Fleming (Oklahoma), Asa Jackson (Cal Poly)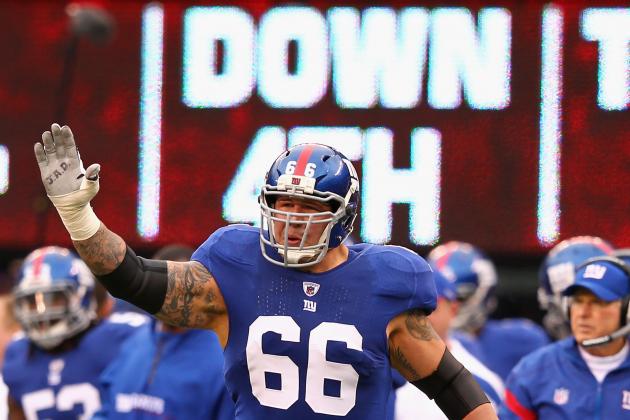 Al Bello/Getty Images

David Diehl has been a key component in the New York Giants offensive line since his rookie year in 2003, starting every game for the first seven seasons of his career.
Diehl's play is on the downswing now, and there does not appear to be any improvement in sight for the longtime Giants left tackle.
Prior to the 2011 season, Diehl was moved to left guard and struggled dramatically, contributing to the NFL's worst rushing attack while getting beat by opposing defenders quite often during the regular season.
Diehl will likely be a starter for the Giants once again in 2012, but they will certainly be looking for an upgrade for the veteran lineman in this year's class of offensive lineman.
Potential replacements: Cordy Glenn (Georgia), Bobby Massie (Ole Miss), Kelechi Osemele (Iowa State), Lucas Nix (Pittsburgh)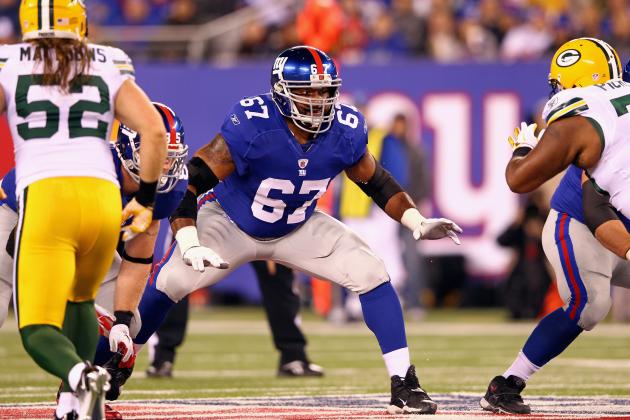 Al Bello/Getty Images

A mainstay in the NFL who has managed to stay healthy for most of his career, Kareem McKenzie has been one of the best offensive linemen for a long time.
McKenzie has played in 161 games in his 11-year career, 105 of which have been played as a member of the New York Giants.
Like much of the Giants' aging offensive line, McKenzie's play took a dramatic dip in 2011.
His stellar contributions to New York's perennial top-notch rushing attack disappeared, and so did the Giants' run game as a result.
At the age of 32, McKenzie is a free agent this offseason, and his future with the Giants is not very promising even if they do decide to bring the veteran back.
Potential replacements: Riley Reiff (Iowa), Bobby Massie (Ole Miss), Cordy Glenn (Georgia), Kelechi Osemele (Iowa State)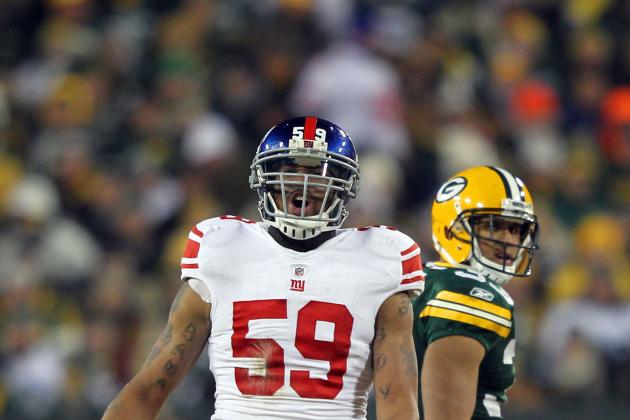 Jamie Squire/Getty Images

Michael Boley was the New York Giants' best linebacker in 2011—though that isn't saying much.
While Boley has been phenomenal against the run in his time with the Giants, he has become a greater risk in pass coverage over that time.
The New England Patriots were the most notable team to target Boley, having success against him in coverage in both meetings with the Giants in 2011.
With the NFL developing into a pass-first league that saw three quarterbacks pass for more than 5,000 yards this season, Boley could be expendable in favor of building a linebackers unit that excels more prominently in pass coverage.
This is likely the most far-fetched possibility, as Boley has been a strong defensive standout and leader for the Giants.
Potential replacements: Audie Cole (NC State)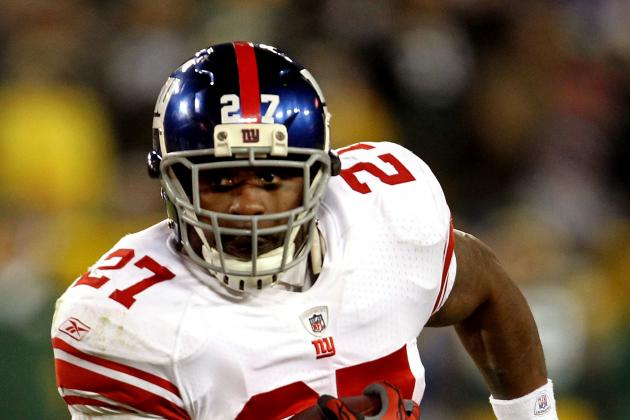 Jonathan Daniel/Getty Images

Brandon Jacobs has had a productive, successful career with the New York Giants.
His name is printed all over the franchise's record books, tallying 4,849 rushing yards and 56 touchdowns in seven seasons.
He has been a vocal leader and a lethal contributor in the running game while helping the Giants to two Super Bowl championships.
In recent years, though, it's been evident that Jacobs has lost a step.
He tiptoes at the line of scrimmage and does not break through tackles quite like he used to. For someone who outsizes nearly everyone on opposing defenses, that is just unacceptable.
Turning 30 in July, Jacobs' 2011 performance made him an expendable player. With his future in New York filled with uncertainty, the Giants could be looking for a new Brandon Jacobs in the 2012 NFL draft.
Potential replacements: Lamar Miller (Miami), Chris Polk (Washington), Doug Martin (Boise State), Robert Turbin (Utah St.)