Florida Gators get a "Snow Day"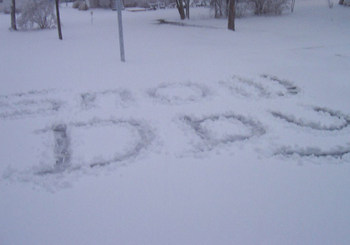 A lot of schools in the Northeast had Snow Days this week due to the icy slushy falling around them.
Here in Florida, our schools had Football Days where kids don't have to go to class this week because they need to be mentally prepared for the Bowl Championship Series Championship Football Game at Dolphin Stadium on Thursday night. The BCS will be featuring the Florida Gators and the Oklahoma Sooners!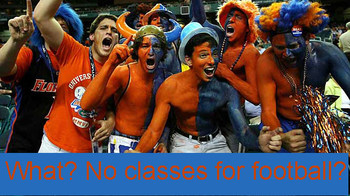 From ESPN.com:
Florida coach Urban Meyer basically said Wednesday that his team has blown off the books all week: "We've asked our players to focus on the task at hand, to win this game, and then everything is in place once we get back to catch up. … We just don't have time with all the functions and practice going on. We've discussed that, but we've made the decision that we accelerate the process once we get back."
In other words, no annoying academics have compromised the Gators' preparation.
No school, no school, la lala la, la la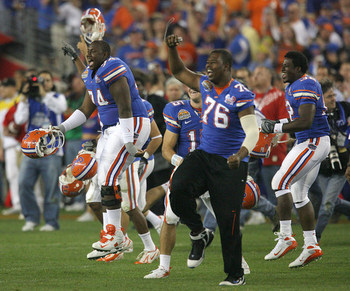 I am so proud to live in this state sometimes. And we wonder why the state's the state's average SAT score is below the national average!
I just hope the basketball team gets the same consideration!
Keep Reading

Florida Gators Football: Like this team?