NFL Trade Rumors: 5 Backups Who Are Ready for a Bigger Role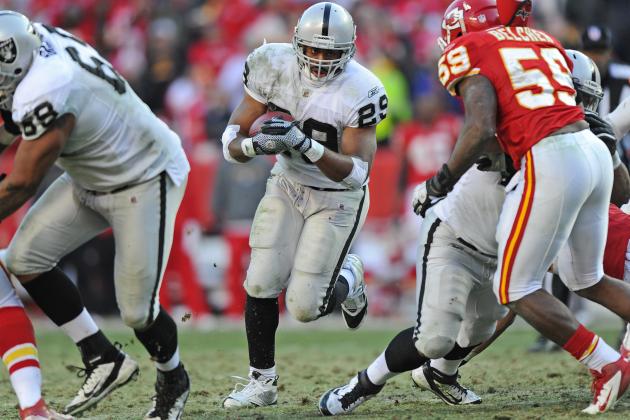 Peter Aiken/Getty Images

This time of year, the wide world professional football is engrossed in how the young'uns are performing in the NFL Scouting Combine.
And right now, every sports media outlet is dialed in to Andrew Luck and company's performances and what teams are going to scoop them up.
It's easy to forget that we're also inching closer to the free agency market, which begins on March 13, and that several already-established players may be on the move, or moving up the ranks of their current teams.
And this time, we aren't talking about the team superstars: We are looking at the back-up guys. The under-the-radar players who got a couple of starts late in the season and really shined. The guys that tend to get overshadowed, but when called to the field of battle, always bring their A-game.
So let's take a step back from the combine madness for a couple minutes and look at some gentlemen already in the NFL who we would like to see step up this season.
A couple of these players saw action toward the end of the 2011 season when their teammates were bench-ridden with injuries. One is set to be the hottest free agent on the market.
Here's a look at five 2011 back-ups who are ready for bigger roles.
Begin Slideshow

»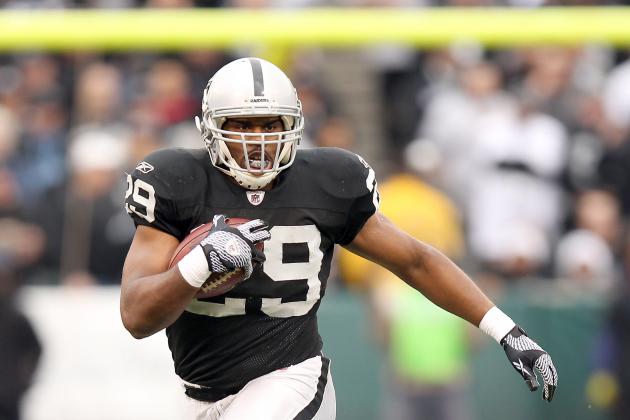 Ezra Shaw/Getty Images

When the Oakland Raiders were stressed over Darren McFadden's mysterious season-ending foot injury, Michael Bush rose to the occasion.
And while McFadden is still the heavy favorite to be the starter in Oakland, Bush showed that he is prepared to be the dependable guy in that running back rotation.
In nine starts this past season, the 27-year-old rushed for 977 yards and seven touchdowns, averaging 3.8 yards per carry. Was he posting McFadden's league-leading stats? No, but at least this kid was always on the field.
Bush is going to be a restricted free agent, and although he's worth more money than in past seasons, it isn't likely that Oakland will slap him with a franchise tag.
Here's hoping the Raiders re-sign Bush to a long-term deal and give him the playing time that he deserves.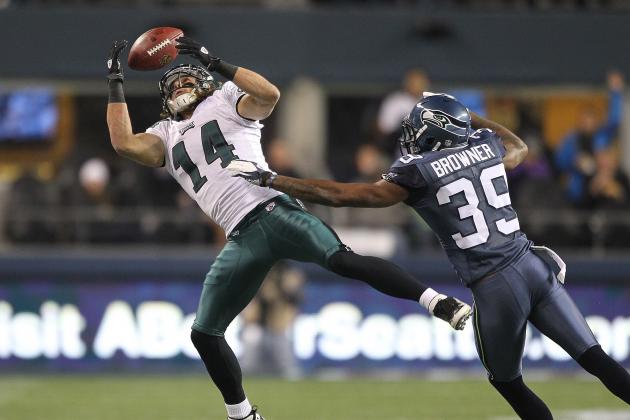 Otto Greule Jr/Getty Images

Like Bush, Philadelphia wide receiver Riley Cooper saw playing time after injuries to several teammates.
Cooper went in Week 11 after DeSean Jackson, Jason Avant and Jeremy Maclin all went on the injured list. He went on to make 13 receptions for 240 yards and a touchdown.
Unfortunately, even though he's proven that he is ready to play a bigger role, the healthy return of his teammates could keep him from seeing as many snaps.
Cooper's playing time could be determined by whether Jackson returns to Philadelphia for the 2012 season.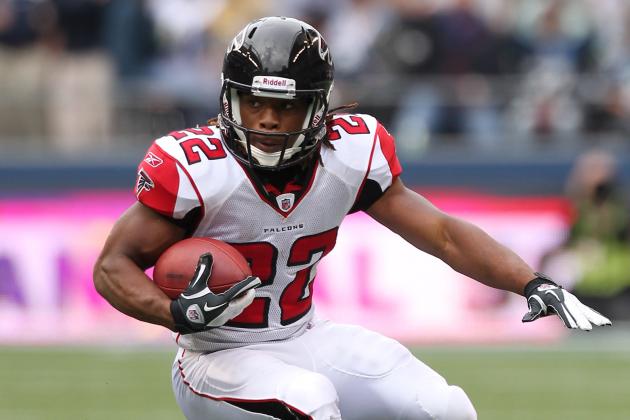 Otto Greule Jr/Getty Images

Michael Turner might be the running back everyone associates with the Atlanta Falcons.
But with Turner's future in Atlanta uncertain and Jason Snelling hitting the free-agent market, second-year running back Jacquizz Rodgers seems poised to take on that role.
In his first season with Atlanta, the 2011 fifth-round pick from Oregon State had only 57 rushing attempts and one touchdown, while averaging 3.6 yards a carry. With Turner's health on the decline due to a lingering injury, Rodgers got to see more playing time in the second half of the season.
With his rookie season under his belt, Rodgers is poised to break out of the backup shell in 2012.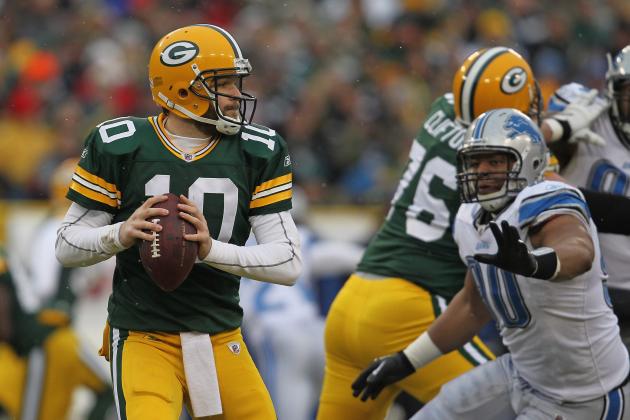 Jonathan Daniel/Getty Images

Matt Flynn's name has been on the tips of tongues the last week or two as we inch closer to the first day of free agency.
Although he only started two games, Flynn set two Packer franchise records against Detroit in the final game of the regular season, passing for 480 yards and six touchdowns.
On top of having impressive stats, Flynn has the confidence and desire to become a franchise quarterback. He told si.com that, although he has loved playing in Green Bay, "as a competitor and football player, that's what you play the game for—to be a starter in the league."
Flynn might be the hottest free agent on the market this March. Not to mention that Packer backups such as Matt Hasselback, Mark Brunell and Super Bowl champion Kurt Warner have a history of performing well when they move on to other teams.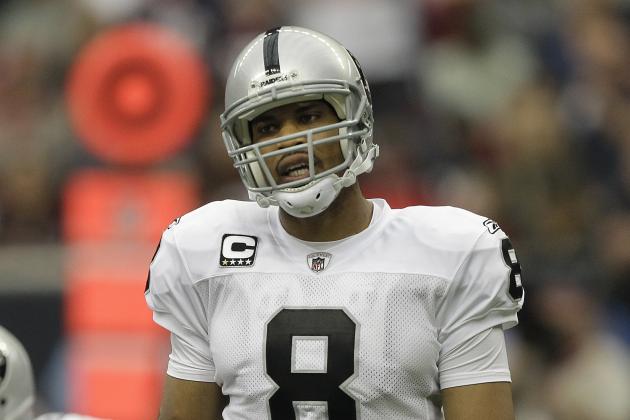 Bob Levey/Getty Images

When all was said and done, Jason Campbell probably was ready to leave the Raiders the second they brought Carson Palmer out of retirement.
At 30 years old and with a career total 14,417 passing yards and 74 touchdowns, Campbell is more than ready to play a bigger role for another team.
Franchises in serious need of a leadership change—ahem, the New York Jets or the Dallas Cowboys perhaps—could benefit from Campbell's seven years of experience.
Something for prospective teams to keep in mind: While Campbell might have been hit by injuries this past season, he currently is throwing and is expected to be fully healthy by training camp.