Monday Night Raw Results 2/27/2012: The Top 4 Questions Going Forward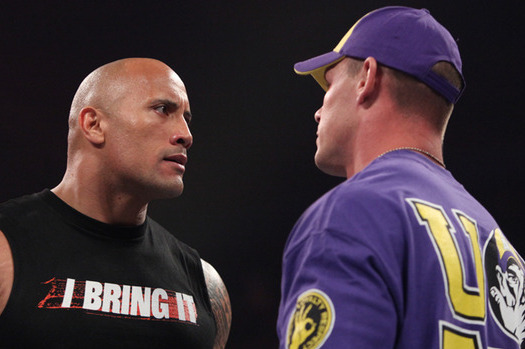 http://www1.skysports.com/other-sports/news/14203/7283004/Rock-set-to-respond-on-RAW
I don't think Twitter can handle any more trending!
Tonight, we witnessed a tag team championship bout, heel Eve and a one-upping match between the Rock and John Cena.
As I do every Monday night following Raw, I present the top questions going forward.
These questions are meant to stimulate conversation and give us pause so we can examine current storylines.
Shall we have it?
Begin Slideshow

»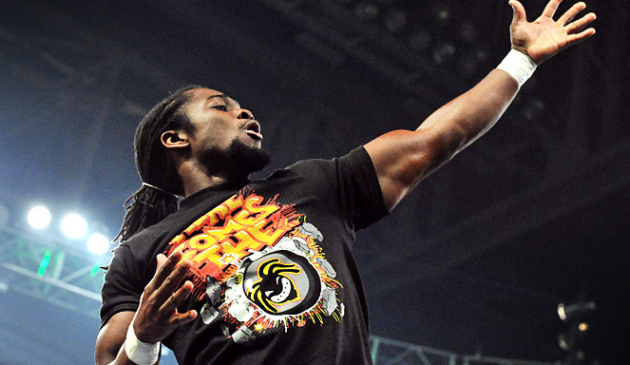 www.wwe.com
We saw a tag team championship triple threat match tonight. I was actually shocked that there was such a spotlight on the belts on an episode of Monday Night Raw. Could the WWE be ready to focus on the tag team championship again?
A few months ago it seemed that the WWE was ready to build up the division by giving the titles to Kofi Kingston and Evan Bourne, otherwise known as "Air Boom." Due to Bourne's multiple suspensions, that team was quickly dissolved.
Epico and Primo were given the belts and have remained champions since. Fans do not seem well-connected with the duo, but the general feel I get is that they are an acceptable champion team for the time being.
We have also seen Kingston pairing up with R-Truth for two consecutive weeks. Many have speculated that these two could form a new tag team going forward. Considering that neither individual is moving up in the company, I feel like it makes sense to team them up.
It is obvious the WWE has a lot of work to do with the tag team division, but I found it promising that they were dedicating some TV time to the champs. Creating new teams is also a step in the right direction.
Do you believe the WWE will continue to build up the division?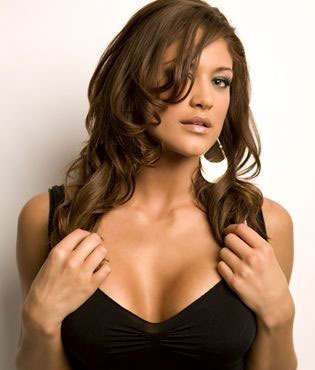 http://www.wrestlescoop.com/wwe-divas/eve-torres-pictures/eve-torres-28/
I am curious as to how the WWE universe feels about Eve turning heel fully tonight.
Beth Phoenix is the current champion and most diva fans are patiently waiting for Kharma to return. At first glance it makes no sense to even have Eve on television, but there may be more to this than meets the eye.
This heel turn has nothing to do with the Diva's championship. The WWE would not waste our time having a heel vs. heel match for the title any time soon. No, instead the WWE is going to milk Eve and get her as much heat as they possibly can.
Why, you ask?
Zack Ryder. Ryder will most likely be off camera for some time, but when he makes his return it has to be effective. If the WWE can get enough heat on Eve, it can only assist in making Ryder's return that much more successful.
I would not be shocked to see Eve join up with a male superstar as their manager. Jack Swagger would make sense considering he is the United States champion, but he already has Vickie Guerrero.
However, I do believe the only reason we are even going to see Eve is just to help Ryder gain back his momentum when he returns. After that she will become quite useless in the Diva's division for a while.
What do you see happening in the future for Eve?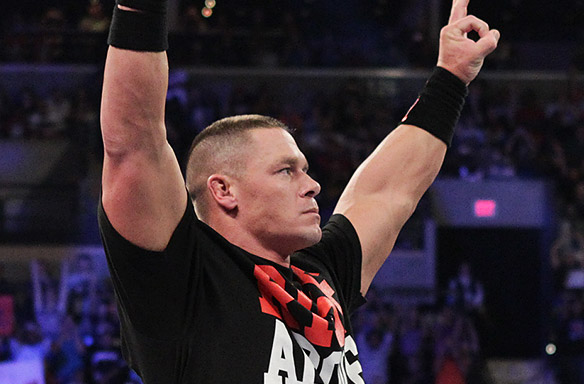 www.wwe.com
Based on the comments from the live coverage of Raw on Bleacher Report, I had to add this slide. It would seem that many of the fans believe that John Cena surprised The Rock and came out when he was not supposed to.
Although I admit when Cena came out it had a strange feel to it, I highly doubt the WWE would allow him to go out there and interrupt The Rock during a promo. If that was true it would REALLY make Cena look insecure to all of the fans.
Real or not, I was slightly annoyed that John Cena had to come out and take a few cheap shots at The Rock during his promo. No, it has nothing to do with me supporting The Rock, so get that out of your head. It actually has to do with the fact that Cena was able to say anything he wanted to last week, so why couldn't The Rock do the same this week?
I am not all that impressed by either of them since all I am hearing is the same recycled material I have heard over the last year. I still cannot figure out what is being proven here except that both of them are desperate to look like the face of this feud. A weekly one-upping contest is not making me excited about this match whatsoever.
I feel like I am watching two kids shoving one another on the playground. There really is no substance to what either is saying right now. The Rock continues to pound his chest about who he is and John Cena continues to remind us that The Rock left to go do movies.
When Cena came out tonight, I thought he would at least try to go back and forth with The Rock and we may see an entertaining segment. Instead he said EXACTLY what he did last week in a condensed version. Then he just leaves when he is done talking?
I am not trying to bash Cena here, but how can I take you serious when you just leave the ring? At least stand there and let The Rock make a rebuttal.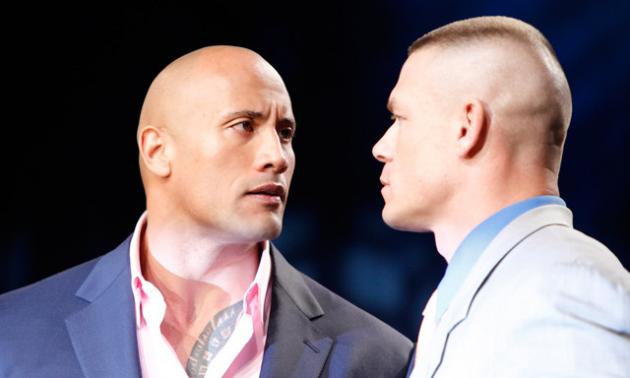 http://worldwrestling2011-foreva.blogspot.com/2012/02/john-cena-and-rock-wrestlemania-28.html
For months I have seen the WWE do everything in their power to get fans to embrace John Cena again. It would not look good if Cena was booed out of WrestleMania in the Rock's hometown of Miami. With the recent "shoot style" promos going on between The Rock and Cena, I wonder if the fans realize that the WWE is controlling everything.
So many fans have been involved in these bitter debates about Cena and the Rock. The WWE has done a wonderful job of making John Cena look edgy again. In fact, Cena is starting to have some fans take shots at The Rock's legacy.
Have we forgotten that the WWE books everything?
Everything Cena and The Rock do is because the WWE wants it. True, the writers may not write everything these men say or script everything they do, but Vince McMahon had a vision for how this entire feud would play out and that is all that is happening here.
For example, The Rock has some words written on his wrist. Is it that much of a coincidence that John Cena came down to point that out?
The WWE is playing all of us and I do not mean that in a negative sense. Every storyline is made with the purpose to keep the fans guessing, this is no different. John Cena and The Rock are responsible for making this feud work the way it is supposed to.
I think some people believe that Cena and The Rock really do hate each other and they are going to settle this at WrestleMania in a real fight to the death. The WWE controls the product because they create it.
We are fans and we should be enjoying the action on TV, but instead we seem to be at each other's throats. It is impossible to argue "who is the greatest" or "who had the better promo" because these are personal judgments. There is no way to determine an answer to those types of questions.
Have we forgotten what the WWE is? Are we becoming so blind due to our personal opinions that we cannot even enjoy the buildup anymore?
I want to know if people are legitimately enjoying this feud and how it is being set up. Forget who you are supporting, I just want to know if you are enjoying this.
Please let me know below in the comment section. Also be sure to follow me on Twitter @ClassicJoeyMac. I enjoy all of the support and occasional insults I receive there.
Keep it classic all!