Sexy Sports Stars: Which Decade Produced the Hottest?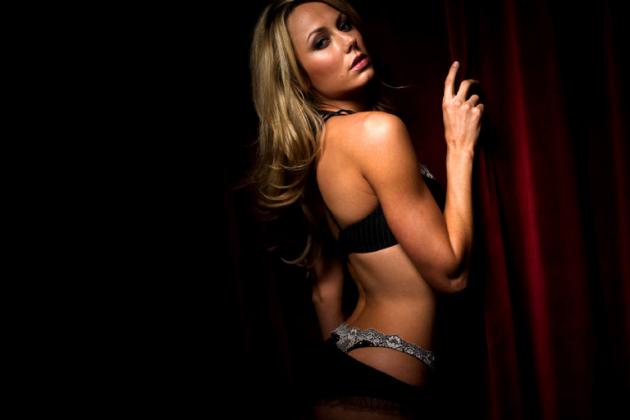 In 1900, women began competing in the modern Olympic games. Sixteen years later, at the University of Minnesota, women begin to play ice hockey officially. Following that feat, Sybil Bauer, in 1924, broke the record for 100-meter backstroke at the Olympics. She became the first woman to break a man's world record.
It wasn't until 1940 when Gussie Moran showed the world that women can be sexy and competitive at the same time by showing up at the 1949 Wimbledon tournament with the shortest tennis skirt ever worn in professional sports.
On behalf of every man, woman and teenager who reads these articles, we thank you Gussie. Thanks for proving that sex and sports is a great combination. There is no telling what new outfits we will see in the future but one thing will always be true—female athletes just keep getting hotter.
Now let us judge the best decade of sexy female athletes by taking a glimpse of some of the sexiest sports stars over each of the past eight decades.
Enjoy.
Begin Slideshow

»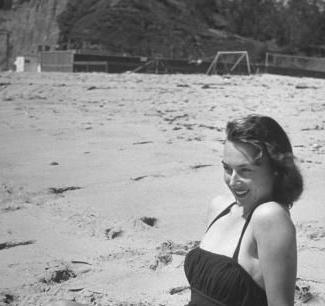 Gussie Moran was the Anna Kournikova of the 1940s except for one strikingly obvious difference—she could play. So maybe she isn't the Kournikova of her time. A better comparison would be Maria Sharapova.
If only Gussie was born fifty years later, then we would have been able to see the beautiful young tennis star in her daring outfits alongside some of the best in the world.
Aside from Gussie Moran, there were not too many women in the 1940s or 1950s who would have dared to dress the way she did during a match.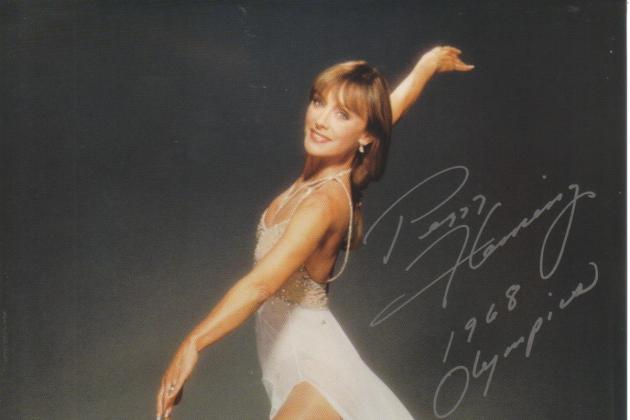 If you took all my knowledge on figure skating and put it in a cup of milk, all you would have is a cup of milk.
But the one thing I did find out about the sport is that Peggy Fleming was not only a beautiful skater, she was also a winner. She won an Olympic gold medal in figure skating during the 1968 Grenoble Winter Games.
She even made an appearance in one of my favorite movies, Blades of Glory.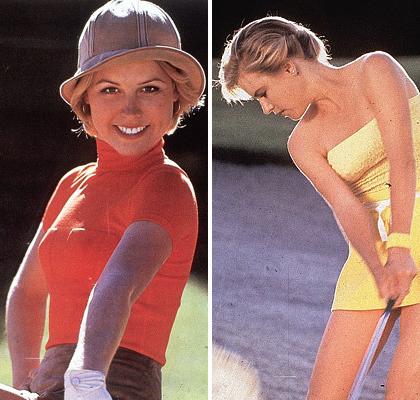 Laura Baugh is the hottest female athlete in history to never have won a tournament in her sport. She has never won an LPGA tournament, but she did receive the LPGA Rookie of the Year award in 1973.
Like many big-name athletes who never made it to the top, Laura struggled with alcohol. It was the drinks that kept her from accomplishing her goal of becoming the best female golfer in the world.
She has seven children, so finding things to do these days is not too difficult.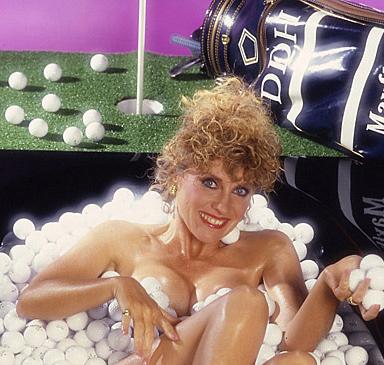 I can already hear the puns coming from the audience. Yes, Jan Stephenson is in a tub of golf balls. Let's try not to focus our attention on the ball bath she is taking and concentrate on the woman instead.
OK, go ahead. Make the jokes. I got to make one, so you can too.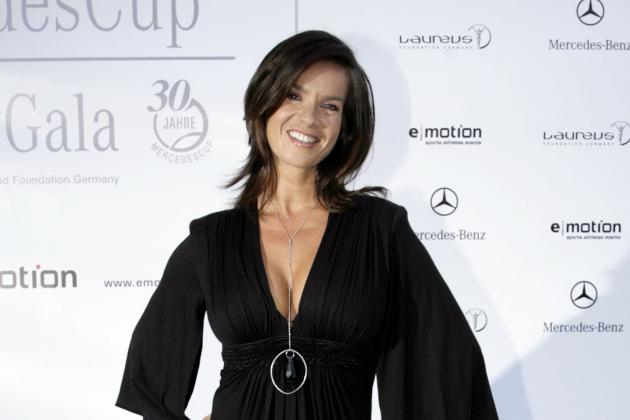 Katarina Witt and I have been a couple since I can remember. In my mind, we have been together since I first watched her in 1994. I was too young to remember her from the '80s, but I hear she looked even better back then.
Needless to say, when Playboy released the epic Katarina Witt issue in 1998, my jaw hit the floor. I was amazed at how amazingly amazing her body looked in no clothes. It was wonderful.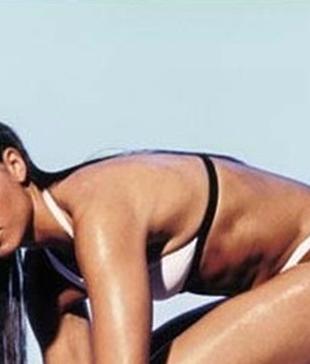 There are plenty of athletes who were good at the wrong times. Gabriela Sabatini was one of the best in the world during the era of Steffi Graff and Martina Navratilova. So her highest world ranking was No. 3.
If only she was born ten years later when both of those women stopped winning everything. Then maybe we could call her the best of the decade too.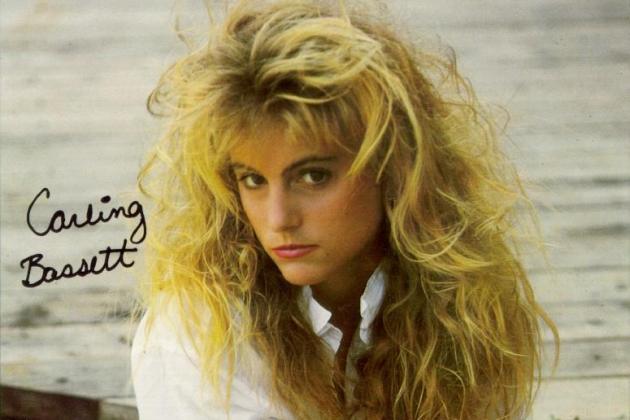 There are not too many people who can retire at the age of 21. Carling Bassett Seguso was one of those people. She played in the WTA and was pretty dominant at a young age so by the time she turned 21, she was ready to move on with her life.
Too bad she didn't wait another few years before letting go. She might have been able to call herself one of the best tennis players of her time. And that decade includes three of the best female tennis stars ever.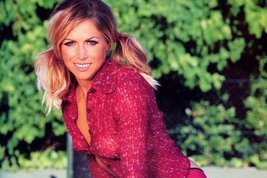 Amanda Coetzer slipped through the cracks of all the previous B/R slide shows. She has been featured in a few but not most of them. And why not? She is nicknamed "The Little Assassin" thanks to her tiny size and big play.
She is also one of the most consistent tennis players of the '90s. She climbed as high as No. 3 in the world and even made it to a few semifinals in Grand Slam tournaments.
If only she wore outfits like this on the court.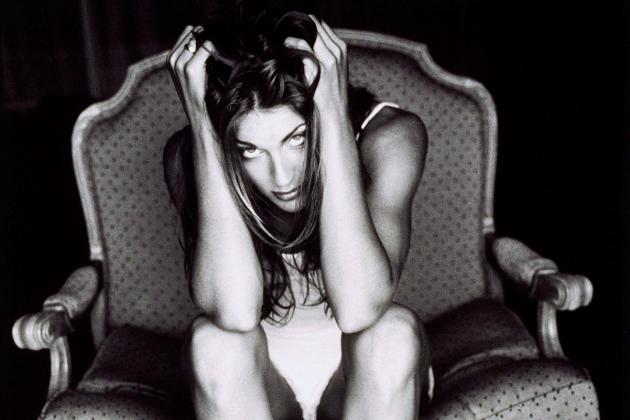 I am not going to lie, I had no idea how tall Gabrielle Reece was until I started to work for Bleacher Report. I knew she was a tall woman but I had no idea she was a giant.
With a body like hers, it is scary to see that a woman standing six foot three inches tall would be so sexy. And her legs, don't even get me started.
Of all the people Barbara Schett could have befriended, she chose to be friends with Anna Kournikova and Daniela Hantuchova. That is way too many hotties in one circle of friends.
Let's try and spread the wealth a bit here, OK?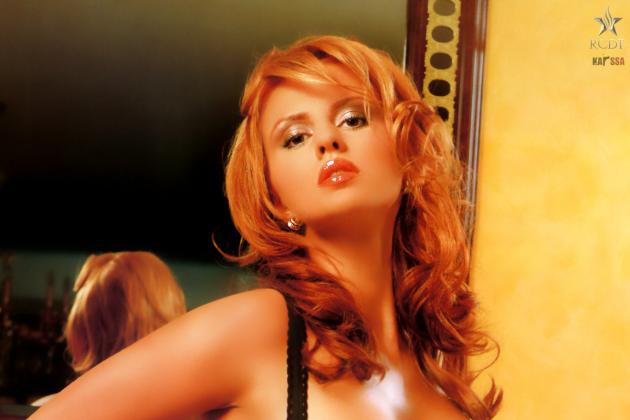 There are only a handful of women who are internationally known for being a periodic table of hotness. Anna Semenovich is one of them.
If ever I could meet a female athlete and ask her out, it would be Anna. She has two big reasons why I would love to take a run at her and you already know what I am talking about. Right?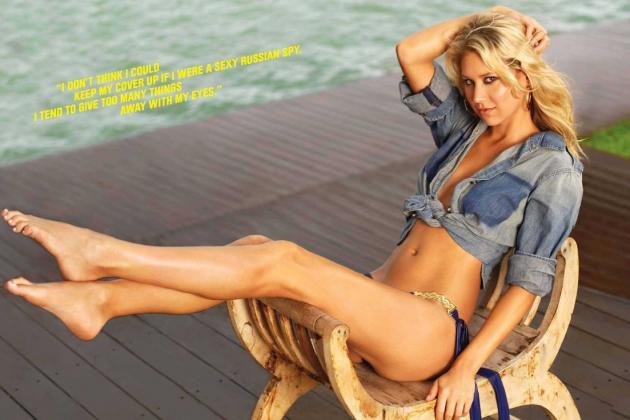 Anna Kournikova's name has become synonymous with beauty. I can prove it with a simple game you can play in your own hometown.
When you are at the grocery store, mall or anywhere where there are people, ask all the men if they have heard of her. Most of them will say yes but will most likely give you the "oh yeah, I know her" response as well.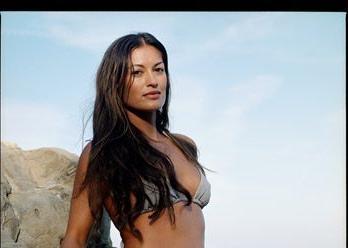 Malia Jones has been winning since she was 15 years old and won the United States Amateur Surfing Championship in the girls division. And that was in 1992.
Since then she has won a billion tourney's and cashed in on millions of cash money dollars. I knew I chose the wrong sport to pursue.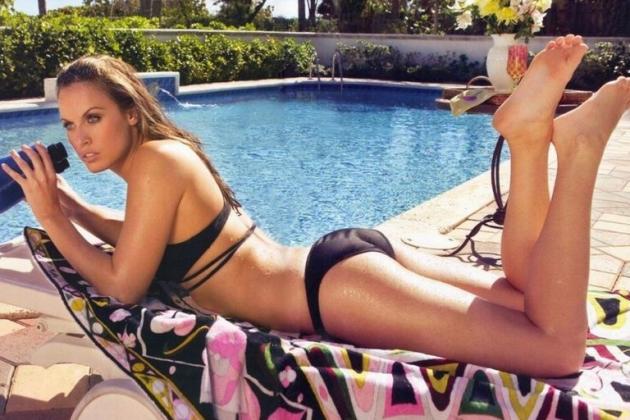 Amanda Beard was once the cute little girl from Newport Beach swimming her bottoms off for the USA at the 1996 Summer Olympics in Atlanta where she took home a gold medal.
But then she grew up in the 2000s and realized that she was sexy. Next came FHM, Sports Illustrated, and finally, Playboy. We all remember that issue, right?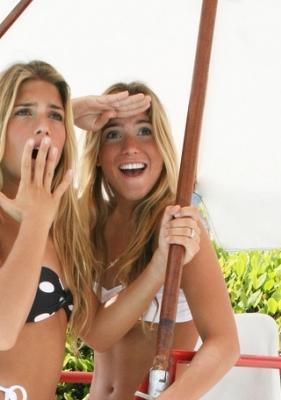 I always speak about the Feres Twins as though no one has ever heard of them before. Bia and Branca Feres are a pair of twins who hail from the great country of Brazil.
They have made being a twin sexy again. I know I want to meet more twins. Who wouldn't?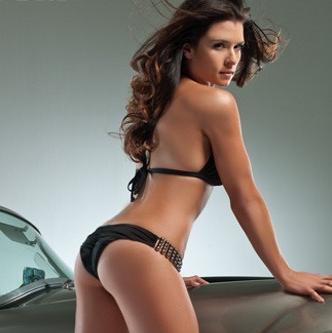 If Danica Patrick wants to become a professional bull rider, I am all for it. She could even pick up bowling if she wants to. I honestly don't care what she does as long as she is staying in the news.
After a terrible weekend in Daytona, it will be nice to see her kick back and relax before heading back to another NASCAR race later this season. She might even win one.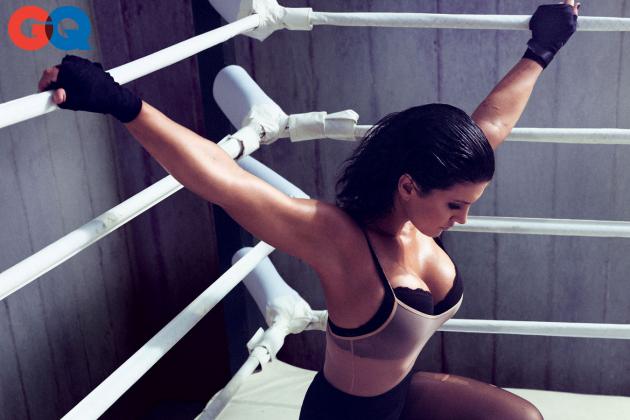 The last time I spoke about Gina Carano I said, "any woman that has trained in MMA can turn on you quicker than a pitbull."
Apparently, making a joke about pitbulls being mean dogs was a bad idea because the backlash was not worth the trouble. I blame LeBron James.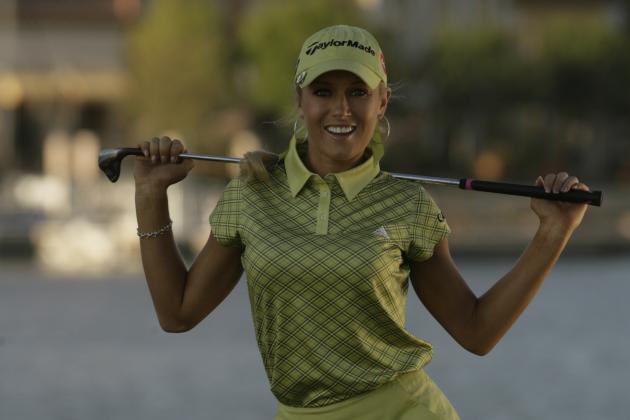 Was there ever a time in women's professional golf that you can remember actually watching a tournament? Honestly. Before Natalie Gulbis, did you ever turn on a TV to watch one?
Not too many people did and that is what makes her a true winner. She might not be as dominant as we first hoped, but she helped grow a sports fan base overnight thanks to one issue of Maxim.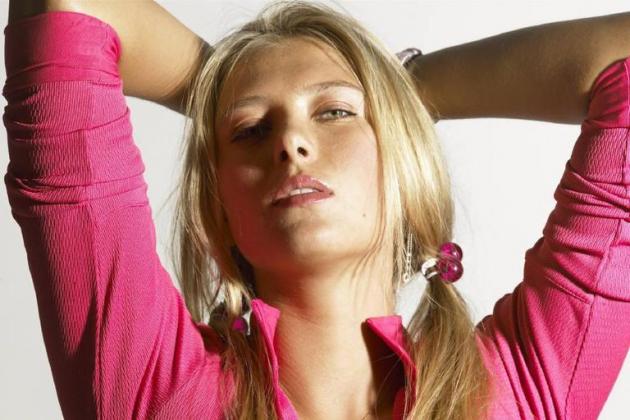 Haters gonna hate.
I am still trying to figure out why so many people think Maria Sharapova is not that hot. I literally can not figure it out. Do people not like tall skinny blondes from Russia with gloriously long legs and an amazing backside?
Did I miss something here?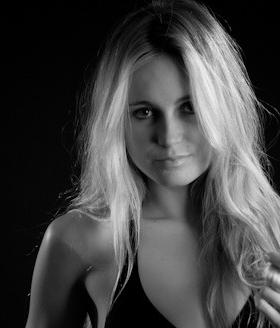 I have seriously considered trying to find other ways to describe Alana Blanchard's beauty to you guys but I fail every time because there is simply no other way to say the word amazing.
If she ran for president, I might vote for her based solely on looks. I think most men would.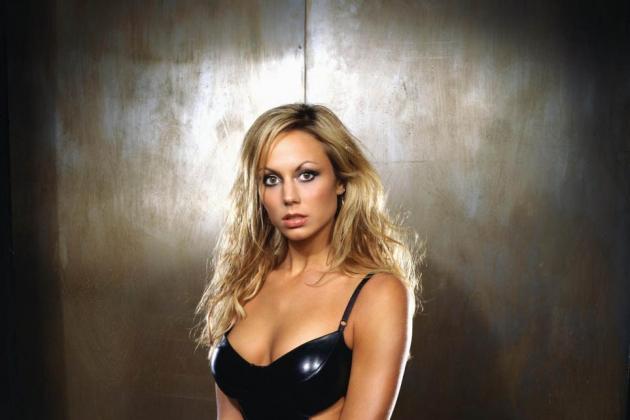 Amazing does not even begin to describe Stacy Keibler. It is no wonder George Clooney is all over that—she is gorgeous.
In fact, Stacy Keibler is a stonecold smokeshow of melting hotness that would make even the most timid bachelors scream out of control. Or whatever that means.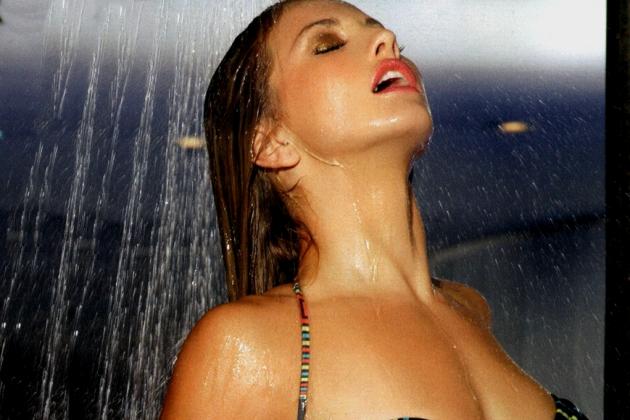 Not only is she Australian, but Lauryn Eagle is famous. She is currently on the Celebrity Apprentice in Australia and thanks to her Twitter, we are all staying informed and up to date with all the crazy antics of David Hasselhoff.
It won't be long before we see her in some edition of Playboy (fingers crossed).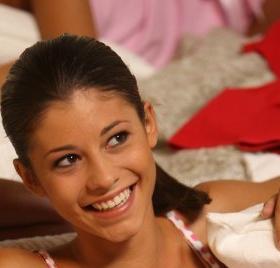 Remember when Allison Stokke was on everyone's mind? Do you recall the millions of websites that featured Allison Stokke as one of the sexiest female athletes of all time?
If you do, then let me introduce you to the new Stokke, Sara Galimberti. This is not her first appearance in one of my articles nor will it be her last. She comes across as a sexier version of Stokke thanks to her top heavy assets.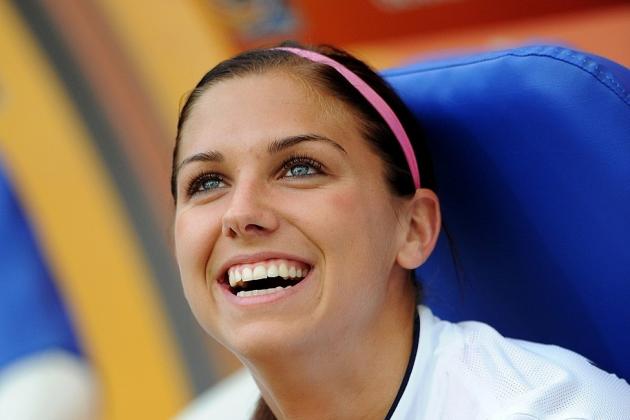 Thank you United States of America. Thank you for finding this incredibly talented soccer star from Diamond Bar, California and putting her on the U.S. Women's National soccer team.
If not for you—yes, I am talking to you, America—we would not have realized that hot chicks can play soccer. Or that they could spray paint all over themselves and be put on the cover of a magazine either.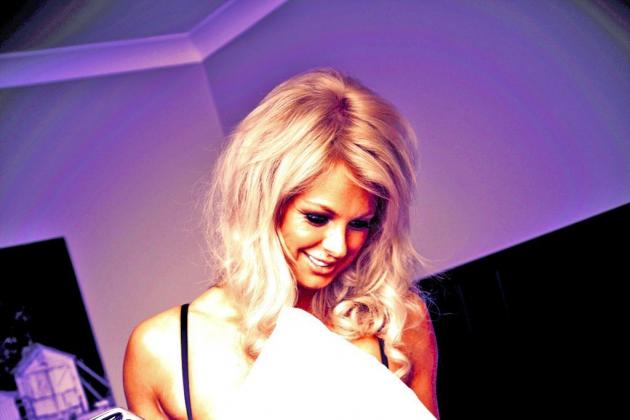 There has never been anyone like her in golf. Sophie Horn is more than just a pretty face. She is one of the most underrated female golfers in the world. She has plenty of upside, and we all love a little upside.
It never hurts that she is a beautiful woman to stare at. I mean, look at. No one is staring, we are just looking.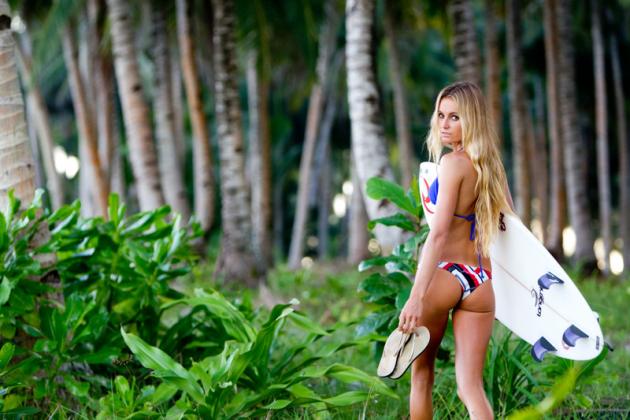 I am almost certain by the year 2020, we will be making another list claiming the 2010s as the hottest decade, but for now the 2000s are just too far ahead with a multitude of talent for any other decade to compete with.
Only time will tell, and we are all hoping to see another 100 beautiful newbies in the next few years. That would be the ideal scenario.