WWE Monday Night Raw (2/27/12) Results: Live Blog, Coverage and Analysis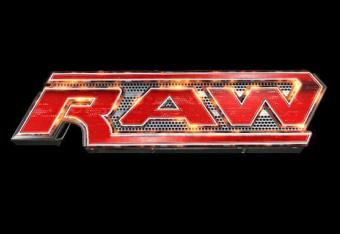 Hey, Bleachers, this is the live blog for the Feb. 27, 2012 edition of the WWE Monday Night Raw SuperShow.
Last week on Raw, Chris Jericho earned a match against CM Punk at WrestleMania in a battle royal that left multiple Superstars injured and hurting. Expect these two to tangle on the microphone tonight.
Let's not forget that last week John Cena cut one of his best promos in quite some time. His focus was set solely on his WrestleMania opponent, The Rock, and he wasn't pulling punches.
Tonight on Raw, The Rock returns to WWE television to respond to Cena. Can the most electrifying man in all of entertainment counter all of John Cena's "real world" issues he raised?
Will the people's champion find himself taking cheap shots at Cena rather than addressing the points made last week?
We'll find out tonight!
Join in on the live discussion with us here in the comment section once the show begins.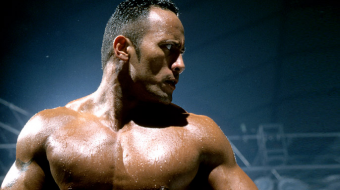 Shawn Michaels will be on Raw next week.
The crowd buzzes in anticipation for The Rock's entrance, and they explode for him when he finally makes his walk down to the ring.
The Rock points out that he's covered in goosebumps to the crowd, and tells us that it's because "this", the roaring crowd, feels so damn good.
He says this may come as a shock to a lot of people, especially people in the back...he's not here every single week. He used to be, when it was his job, and he loved it. He was born in the WWE. If it were not for the WWE and his fans, he wouldn't exist.
When he came back and said he was back and never going away, he meant it. It didn't mean that he was picking up the old schedule, and its not what ever was expected...but if someone in the back, who knows who they are, wants to take it literally, so be it. Unlike that person, he respects the audience's intelligence.
The fans know that The Rock's heart and soul is in this business, and that he's standing in this ring tonight for no other reason than that he loves the WWE, and will always be a part of it, and it will always be a part of him.
The crowd thinks The Rock was talking to Cena there.
For years, The Rock thought John Cena was a phony. He didn't think a kid who graduated from private school could be the doctor of thuganomics. But that's who he is. Last week, Cena said he had to go through all of these people to get to talk to him, but Cena has his phone number. He calls Cena a liar, and he doesn't want to talk to Cena, he'd rather slap him in the face with a piece of kung pao chicken.
Rock calls Cena a kung pao bitch. Lots of emphasis, on it, he must want it to trend on Twitter. The crowd is chanting "kung pao bitch", mission accomplished Rock.
Rocky says that last week, Cena said something that struck a chord with him, that at WrestleMania, he was going to fight for the people in the back who always wanted to be a professional wrestler. The Rock grew up in this business, he was always told that he'd have to fight for himself, that no one would ever fight for him.
Rock drops all kinds of names that no one ever fought for. No one fought for them, because they were all men. The Rock says Cena can fight for "them" all he wants, he's fighting for the crowd. The crowd that's sick and tired of having Cena shoved down their throat every single night.
They're not tired of being entertained, and that's where The Rock comes in. He lives to entertain, in the ring, movie screen, where ever. He hits on John Cena being on the Fruity Pebbles box. He then hits on Cena's lady parts. These feel a little like cheap plugs, but hey, it's damn effective.
He guides the crowd through chanting "lady parts" and "Rocky". The Rock goes back after Cena. The most innovative thing Cena has done all year was move from jean shorts to camo, and its effective, because no one can see Cena's balls.
John Cena finally comes out, and says this is too much fun, he couldn't miss it. Cena says on The Rock could refer to him as kung pao chicken. Cena says he's the guy that runs the Rock down when he's gone and here.
Cena loved The Rock, but then he met Dwayne Johnson. Cena says The Rock wouldn't care if WWE closed its doors tomorrow. Cena then takes a crack at The Rock having his promo notes written on his wrist.
Cena says he's going to kick the Rock's ass at WrestleMania, then leaves, and tells Rock to continue trending.
The Rock says its just like Cena to run his mouth and walk away before he could slap the lips off his face. Rock says that Cena ain't tough, and they know it. The only thing that matters is that at WrestleMania, he's going to whip Cena's candy ass all over. If you smell what the Rock is cooking.
Big Show & Sheamus vs. Cody Rhodes & Mark Henry:
Cody Rhodes, prior to the beginning of the match, talks about Floyd Mayweather fighting Miguel Cotto on May 5th, and how Mayweather weighs so little, but beat Big Show at WrestleMania. We get a video highlight of Big Show's feud with Money May.
Big Show ends up spearing Mark Henry as Rhodes gets out of dodge. Rhodes runs off. Sheamus tags Big Show as he yells at Rhodes, and flattens Henry with a Brogue Kick, and it's over quickly.
Big Show & Sheamus def. Mark Henry & Cody Rhodes via Pinfall
We get yet another recap of John Cena's promo from last week, the Rock is coming up next.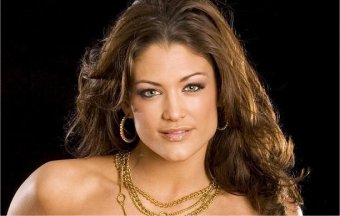 Eve Torres comes out, "Hoeski" might start trending on Twitter again.
She grabs a mic, and glares at the crowd, then tells them to go ahead and judge her. She's a woman living in a man's world. She might use men, but there's not a man in this world who wouldn't love to be used by her.
It's not her fault that men fall in love with her, and are so easily seduced. She didn't ask for this, and she shouldn't be blamed for her "natural" strengths, it's the men's fault for being so weak.
She blows a kiss to the crowd and struts off.
Backstage we see her get stopped by Kelly Kelly, and K2 asks Eve why she's been ignoring her and acting like a totally different person. Eve laughs and walks off. Kelly Kelly and Alicia Fox look at one another and cross their arms.
Then, they roll the world premier of WWE Studios' buddy cop film starring Edge. I'm not kidding, people.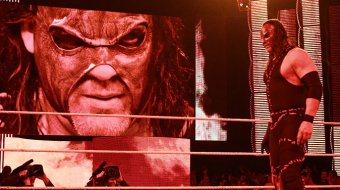 WWE Tag Team Championship Triple Threat:
R-Truth and Kofi Kingston are a team, and they're taking on the champions Epico y Primo, and the third team is Jack Swagger and Dolph Ziggler. First team to get a pin or submission brings home the titles.
After a short bit of action and a commercial break, we return to find R-Truth getting worked over by Ziggler and Primo.
Truth makes the tag after Swagger and Epico have been tagged in and target each other. Kofi starts working them, and hits the Boom Drop on both of them at the same time.
Ziggler hits Kofi with the Zig Zag, and R-Truth takes him out. Swagger locks in the ankle lock on Epico, but is hit with the Trouble in Paradise. Primo hits Swagger with the Backstabber. Epico gets the pin!
Primo y Epico retain the WWE Tag Team Championship
Kane comes out and destroys everyone. Chokeslams for everyone!
Teddy Long enters Laurinaitis' office. Long tells him that Laurinaitis won't be running Raw next week. Laurinaitis tells Long that he's fired. Long calls him a horse's ass, and the crowd chants "horse's ass". Wonderful!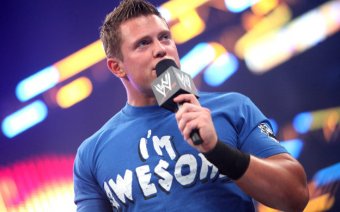 John Cena vs. The Miz:
John Cena gets a very positive reaction from the crowd tonight. The Miz comes out with a mic, and says he's got something to get off of his chest.
Miz says that in the past year, no one has worked harder than The Miz, including John Cena. He's been the go to guy for all of WWE's PR needs, but his name has yet to be called upon for WrestleMania. He's going to prove that he's WrestleMania worthy, that he IS WrestleMania.
He's going to prove it, by beating John Cena tonight. Because he's the Miz and he's...well, you know.
The Miz appears to be extra careful with Cena tonight, but his work actually looks better than usual. Cena counters as Miz dives off the top rope, ends up hitting the five knuckle shuffle, and then the Attitude Adjustment. Cena locks in the STF, and Miz taps.
John Cena def. The Miz via Submission
Cena celebrates, and we see The Rock backstage, pumped up. He was watching the match. The Rock looks right at the camera, and does the "You can't see me".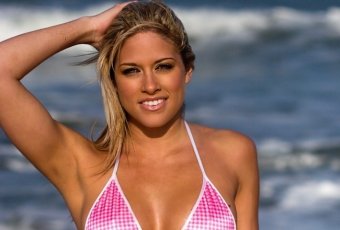 Kelly Kelly vs. Nikki Bella:
Kelly Kelly reverses a roll up by Nikki Bella and gets the win, avoiding any "twin magic" shenanigans.
Kelly Kelly def. Nikki Bella via Pinfall
Later tonight, Big Show and Sheamus are taking on Mark Henry and Cody Rhodes. John Cena vs. The Miz is coming up next.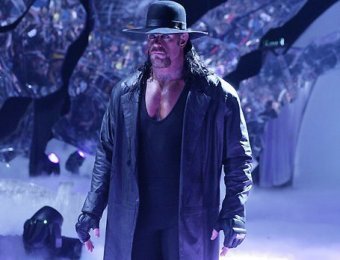 Backstage, we learn that CM Punk was taken to the trainer's room, but is more angry than injured.
We get a big recap of the Triple H/Undertaker match from WrestleMania last year.
John Cena is facing the Miz later tonight.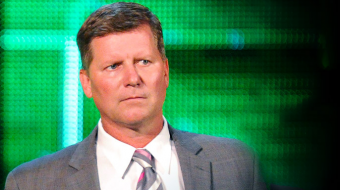 CM Punk vs. Daniel Bryan:
Aha, I see. Teddy Long and Santino Marella were ALREADY out there. Now they're trying to tell us that they came out during the commercial break. Nice.
As Long and Laurinaitis bicker on commentary, Punk and Bryan are off to a good start. Punk sends Bryan over the top rope, Punk is about to follow up with a suicide dive, but Bryan hides behind AJ.
We return and these two are still mixing it up. Punk is eventually distracted by David Otunga, but Bryan fails to capitalize. Santino hits Otunga with the Cobra as he tries to distract Punk again. Teddy Long and John Laurinaitis begin to argue. Daniel Bryan slips away.
Sheamus catches Bryan, and pushes him into the ring again. Punk hits Bryan with the GTS, and Laurinaitis runs in, calling the match off.
CM Punk vs. Daniel Bryan ends in a no contest.
Punk leaves as Teddy Long pushes down John Laurinaitis. As Punk poses at the top of the entrance ramp, Jericho attacks him, and slaps on the walls of Jericho, leaving Punk trashed as we go to commercial.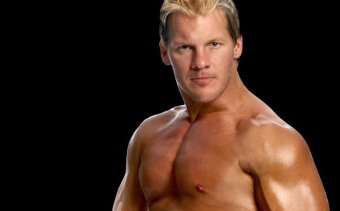 Before the usual Raw intro, we get a highlight of John Cena's promo for last week. Tonight, we get the Rock's reply!
We're kicking off the show with a CM Punk vs. Daniel Bryan rematch!
Punk enters to a great reaction, and as Daniel Bryan is introduced, Chris Jericho's music hits, and he comes out to the ring, microphone in hand.
"Expecting somebody else, Punk?"
Jericho says that what he has to say is more important than this champion vs. champion match. Jericho says he likes Punk more than many others, Punk's good, but not as good as him. Jericho claims that he's a special breed of performer, the last of a dying breed.
Jericho talks about how he traveled the world honing his craft, earning everything he got. He kept it up though, because he knew he was good, and he knew he was the best. Jericho says Punk is just like him, a maverick, a rebel who went against the grain...
But that's only because he wants to be Chris Jericho.
Punk tells Jericho to stop, Jericho tells him to "listen, boy", and Punk says he is listening, but the fans are tired of it, so he's through. Punk says he hasn't plagiarized anyone, ever. Punk brings up Bret Hart, the best there is, the best there was, and the best there ever will be.
Huge crowd pop.
Jericho says it's just like Punk to be sarcastic and smarmy. Jericho starts to name off his accolades, and claims that he is, undeniably, the best in the world. Punk says that Jericho's body language gives off inferiority, and asks who he's trying to prove that he's the best in the world to.
Punk tells Jericho that he might have beaten the Rock and Stone Cold Steve Austin in one night, but he's never been "the man" like Punk has been. Jericho can be whatever he wants, but Punk is the best wrestler in the world.
Punk goes on to tell Jericho he can leave and write books, be on game shows, and be in a rock band, Punk will be here, swimming with sharks...while Jericho dances with stars.
Jericho gets intense, and says that all the January 2nd vignettes, the "best in the world" business, his jacket, it's all just window dressing. Jericho is back to embarrass Punk on the grandest stage of them all.
Punk tells Jericho that's all he needed to say, he doesn't need Chris Brow, and Jericho doesn't need Micky Rourke, all they need is to say best in the world, versus best in the world.
The promo ends with Punk telling Jericho that the only world ending will be Jericho's, when he sees Punk calling himself the best in the world at WrestleMania.
Daniel Bryan comes out finally, and Jericho leaves. Bryan brings AJ, John Laurinaitis and David Otunga. Punk is distracted by Laurinaitis, and Bryan blindsides him.
We're going to commercial break and we see that Santino Marella is out there as well...what?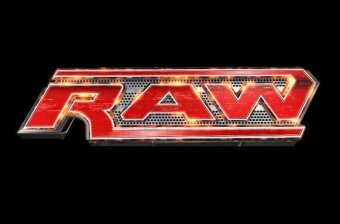 WWE Monday Night Raw is live! Coverage of the opening segment is coming up next.
This article is
What is the duplicate article?
Why is this article offensive?
Where is this article plagiarized from?
Why is this article poorly edited?