"Brett Heart," "Coco Beware" and Other Names I'm Sick of Seeing Misspelled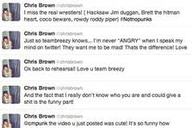 I miss when those with influence knew how to pronounce people's names.
I love having spirited conversations about the wrestling business as much as any other fan. Talking about the past, present or future, as well as who are the best of all time, makes for some very good conversation.
This is the case, of course, if you know what you are talking about. The easiest way to come out as a fraud and not seem like you know what you are talking about is to spell someone's name incorrectly.
It's just a rule to live by in any aspect of life: If you can't spell, you won't be taken seriously. This is especially the case on a website like Bleacher Report, where editors feverishly try to look over articles daily for bad grammar and misspelled words. As writers, the first priority should be to make your life easier for your editors and know the correct way to spell the names of the people you write about.
Then, you get to see a tweet from a twit like this guy. Maybe you have heard of him. Recently he tweeted the following before deleting it (archived here):
@chrisbrown: I miss the real wrestlers! ( Hacksaw Jim duggan, Brett the hitman heart, coco beware, rowdy roddy piper) #Notnopunks.
This was the last straw for me. It's one thing when a troubled R&B artist wants to have a Twitter war with a professional wrestler, but when you have an influence like Chris Brown does and you carelessly spell names wrong, you are just asking to be ridiculed. There's nothing saying that Twitter etiquette needs to come into play, but when names are a Google search away, spelling wrong is just irresponsible.
It seems like as good of a time as any to address some of the more often misspelled names in pro wrestling and nip these problems in the bud once and for all.
Begin Slideshow

»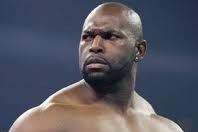 It's not hard; just spell the first name properly.
Let's start it pretty easy. Ezekiel is a pretty common name. It's not like there is a name that is out there from a random gimmick. Ezekiel is a name that is used in many families and even appears in the Bible.
Do us all a favor—grab a baby book and know how to spell regular names correctly. My sentiment behind what a normal name is has a simple explanation. If you sound like your name is something that I can find in the cup holder of my car, your name is probably too ridiculous and, short of unusual circumstances, your parents were not thinking clearly when naming you.
Correct spelling: Ezekiel Jackson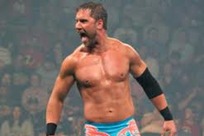 A change of a last name is usually to something easier to spell.
I don't want to get into why WWE thought it would be better for Joe Hennig to perform under a different name than his legendary father, known to the world as Mr. Perfect. The not-so-perfect son has an even more complicated last name. There's some credit to getting the "Mc" part correct about the beginning of the last name. Even capitalizing the part following the "Mc" is important, just as any true Irish person will tell you. The rest of the last name seems pretty simple, right?
Well, a lot of people cite the alcoholic peppermint schnapps with the same pronunciation. This isn't exactly a type of alcohol that many underage drinkers even know about, let alone see. A careless Google search could stumble upon the alcohol before the wrestler. Despite the incredibly strong peppermint smell or taste, it is still more popular than the son of Mr. Perfect.
Correct spelling: Michael McGIllicutty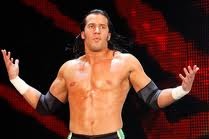 It may be difficult, but there's no shame in double checking.
Among the current roster, this might be the hardest one to spell. In fact, I have been known to spell this one on some occasions. Thankfully, we are talking about a low-card wrestler that seldom comes up in conversation. In fact, the next time I mention him may just be when he gets released, which could honestly happen in just a few weeks.
While he is still on the roster, let's all learn how to spell the name of this Dudebuster. Many will mistakenly put one R and two T's, while others may just have one or two of both letters within the name. Instead, it is two R's and one T. However you need to remember it, just remember it. This will be relevant information if and/or when he is released soon.
Correct spelling: Trent Barreta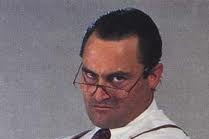 Spelling it may be hard, but "schyster" is an actual word.
Even the legendary superstars can fall prey to misspellings. The man known simply as I.R.S. was known the world over for his involvement in Money Inc., where he was the man who took care of tax writeoffs. Yes, the fact that his initials spell out I.R.S. is such an odd coincidence.
His last name is the hardest part, mainly because the majority of humanity can spell "Irwin" in their sleep and the "r" stands for nothing. So, how do you spell Schyster? Well, that's what makes spelling it wrong even more infuriating. The main spelling of the word is "Shyster," which is one of nine acceptable spellings. That's right: NINE. Here they are:
shyster, shuyster, schister, scheister, sheister, schyster, shister, shiester and schiester.
Any of those are acceptable because of them all filling the definition of the word. The wrestler preferred one spelling over the rest, but as long as you can use one of these spellings, it is forgivable.
Correct spelling: Irwin R. Schyster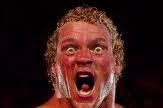 He may be psychotic, but that doesn't mean that's how it is spelled.
Sid has always been pretty psychotic, but not very smart. There's a promo from WCW that embodies that perfectly. Even he knew what his name was. The name of Sid would follow him for most of his career, especially because it was his real first name. However, there would be a few different things to accompany it.
The most popular ring name for him in WWE was Psycho Sid, or is it? While this one is a technicality, due to him being known at one point was "Psycho" Sid Vicious in WCW, his name in WWE was Sycho SId. Does it make sense to think that psycho is spelled the right way in his name? Yes. Then again, Sid admits that he has half the brain that you do.
Correct spelling: Sycho Sid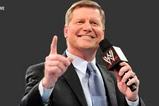 When I think of excitement, I think of proper spelling.
I can't quite blame anyone for not knowing how to spell the last name of the Interim RAW General Manager and the Executive Vice President of Talent Relations. If you think I enjoyed typing that out, guess again.
All that I know is that the last name is pretty common in wrestling circles. His brother was Road Warrior Animal and his nephew plays in the NFL as a linebacker for the St. Louis Rams. It isn't like it is an isolated last name. You're better off biting the bullet, learning this quirky last name, and getting over it. Either do that or keep his Wikipedia page bookmarked so that you can constantly see the correct spelling.
Exciting, isn't it?
Correct spelling: John Laurinaitis

He was the best there is, was, or ever will be a spelling in Calgary.
This one's for you, Chris Brown.
Bret Hart is an all-time great in wrestling. Anyone who has ever watched pro wrestling from the 1980s or 1990s could name Bret Hart pretty easily. Spelling his name is about as easy as it goes. Bret is a popular spelling of the first name and, if the last name is Hart, that pretty much needs to be the way that you spell it. Have you ever actually seen someone who uses the word heart, as in the muscle in your body that pumps blood, as someone's actual last name?
Chris Brown referenced Hart and spelled his name in this way, which only shows as a perfect example of his mentality. Brown's feud with CM Punk had the recording artist grasping for things to say and appeal to his massive amount of followers on Twitter. Hart was the second man mentioned in the tweet by Brown, but he is hardly a superstar who played second fiddle to anybody from that era.
Brown's misuse of Hart's name just validates Hart's influence and power without anyone requiring comprehension and basic knowledge to associate it with wrestling. All that it takes is a WIkipedia search of CM Punk to know that he doesn't take steroids. The same can be said for his misspelling of Hart's name. It infuriated wrestling fans for not getting the name correctly and was yet another example of someone not being able to write an actual sentence in 140 characters or less.
Correct spelling: Bret "The Hitman" Hart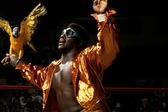 Beware of B. Ware.
I'm not done with Chris Brown just yet. He also spoke about Koko B. Ware. Even with such a beloved and revered superstar, Brown still couldn't get this one right. Koko's real stage name features a "k" rather than a "c". Nobody wishes to drink him as a hot beverage, at least I like to think so.
As far as the last name, Brown went to the actual word of "beware." Perhaps instead of typing it, Brown should have taken his own advice and beware what he was getting into. In reality, the rest of Koko's name is B. Ware, implying that his name is Koko Ware and that he has a middle name that starts with a "b".
That's what people like to refer to as a word play. Considering that Brown is a recording artist, you would think he had heard of it before. Instead, the most clever thing Brown has put onto a song in his career is his ever-changing age, just so he can talk about how young he is. Well, isn't that just special.
I could only imagine what Brown would have called other wrestlers if he even knew them or had more time to talk about them. Perhaps The Rock would be known as The Boulder, which isn't far off from how his arms and back are looking these days. Chris Brown would probably also think that Justin Credible simply was just incredible. There's not much that gets past that guy.
Correct spelling: Koko B. Ware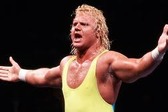 It isn't too hard to spell this name... perfect.
I could only imagine how Mr. Perfect felt about all of the imperfect pronunciations and spellings of his real name, Curt Hennig. If you saw the man in the ring, his name would be unforgettable to you. If you didn't, and simply heard about him, you would try to associate him with others that you do know.
Maybe when people say Kurt and not Curt, they are associating him with another great star in Kurt Angle. While Angle is great, he is still not Curt Hennig.
As far as the last name goes, it's just another tricky thing to get used to. It's not like there are a lot of people with the last name. Outside of him and his family, I have never seen the last name of Hennig. That is how you spell it and you say it that way as well.
So, not only are there people who spell his last name wrong, but say it wrong as well. For that, you deserve a Perfectplex while Wade Boggs eats chicken in front of you.
Correct spelling: Curt Hennig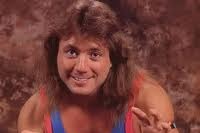 Hey, look! It's Not Shawn Michaels!
Yeah, I know. It's Marty Jan... it's the other guy from The Rockers. Some people just like to spell his name "Not Shawn Michaels", which is a pretty valid attempt. However, let's be nice to him, since few things in life have been.
I'll be quick and tell you how to remember spelling this last name, as if you really want to. Break it in to three parts. "Jan", as in Jan from the Brady Bunch, which is what Marty could have acted like backstage (Michaels, Michaels, Michaels!). Then there is "net," as in the only people who claim to be his friends are people on the Internet who don't need to show their face, as well as people that Marty can trap in nets surrounding his house. Seriously, he doesn't want you to touch his porch.
The last part are the final two letters: "ty," as in the abbreviation for Thank You. Any time that Jennetty gets his name mentioned on the Internet, he has to be happy. He must think I am a fan of his or something.
Correct spelling: Marty Jannetty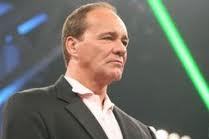 He's The Living Legend or, if you are really young, The Old Dude I Never Heard Of.
Back in the early 1980s, as a guy like Hulk Hogan was coming into prominence, there was still one top dog in the world of professional wrestling. No, it wasn't this guy, it was Bruno Sammartino. Sammartino still holds the mark for the longest reign of any WWE Champion in history. As the '80s approached, Sammartino took on a mentor, until that young guy was tired of being overshadowed by the legendary Sammartino.
I'll be perfectly honest now. Larry Zbyszko has not been incredibly relevant in wrestling for quite some time, but he still is around, wrestling independents and growing his legend. WWE fans may know about him lately from his Internet feud with Chris Jericho, who was critical of Zbyszko's announcing in WCW.
With all of that said, Zbyszko is an important and very difficult last name to spell. Even on his Wikipedia page, it is referenced that he is notorious for having his last name spelled wrong. Even if you spell it wrong, some may not know the difference. From a wrestling history aspect, it is best to know the real way and try to remember it as best as you can.
Correct spelling: Larry Zbyszko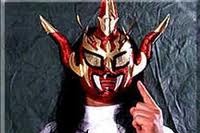 Why is that Power Ranger pointing to me?
This is Jushin Liger. Yes, his first name is Jushin. His character is based off an anime character of the same name. His name is NOT Justin. Does he look like a Bieber to you?
As for his last name, it is Liger, not tiger. Think of a liger, which is a mix between a lion and a tiger. Yes, those things actually exist. They are more than a mythical creature that Napoleon Dynamite wants to draw. Flippin' idiot!...
Correct spelling: Jushin Liger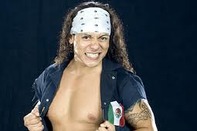 I can't help but think of Rico Suave and not a great cruiserweight wrestler.
I won't even reference how many will believe that his last name is, like Eddie and Chavo, the last name of Guerrero. It isn't a stereotypical thing, but rather a lack of knowing that Guerrera is a completely different last name. OK, maybe there is a little bit of prejudice to that.
As for his first name, I can't tell you I have ever known another Juventud. That's probably because it is the Spanish word for youth. Think about it: doesn't it look a lot like the word "juvenile"? Basically, he is the young Guerrera. Learn some Spanish and start to spell appropriately.
Correct spelling: Juventud Guerrera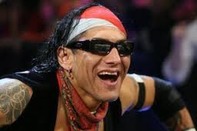 He's muy loco... Did I say that right?
This is the only real exception that I will give a break on. Psychosis isn't really a wrong statement. Technically speaking, it is a valid spelling of his name. Even though his name is more commonly known as Psicosis, the use of Psychosis is an acceptable replacement.
Correct spelling: Psicosis OR Psychosis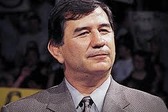 A great career tainted by an Evening Gown match with Pat Patterson.
The family of the Briscos is a legendary one in wrestling. Not to be confused with The Briscoes (another common misspelling for Gerald here), Brisco was a former on-screen assistant to Mr. McMahon, a WWE Hall of Famer and a current road agent for RAW.
I have actually seen some spell Brisco with a "y," which makes me ask that exact question. You can spell Brisk, as in the iced tea drink, but cannot spell Brisco, which sounds pretty similar? Come on now.
Correct spelling: Gerald Brisco