Quinton Jackson: 5 Things We Learned About Rampage After UFC 144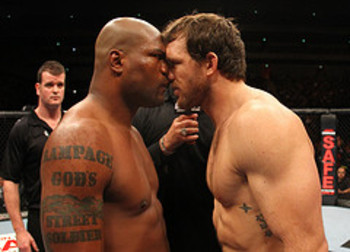 picture courtesy of Getty images
Quinton Jackson's career is steeped in Japan to the point where it could be argued that his UFC career is an afterthought. In the lead-up to UFC 144 and the events that followed, fans saw a different side of "Rampage" Jackson.
It was a side that was softer and seemed to enjoy more of what he was doing and where he was.
The fight spoke volumes of where Jackson is mentally as a fighter, but the interviews and interactions he had with fans and media in the days surrounding it made more of an impact.
He resonated on a level that hadn't been seen by many fans.
Here are some of those moments.
Jackson Sought This Fight Out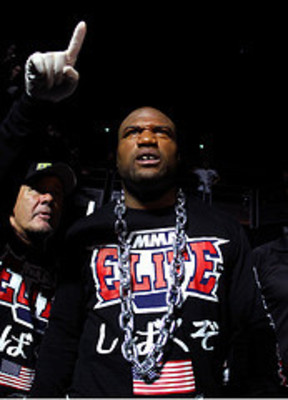 picture courtesy of Getty images
Jackson Loves Japanese MMA Fans
Jackson really does love Japanese fans. It can't be stated enough.
He admitted in the video above that he lost fights to entertain the fans and spoke about them in a way that skewed the image of how American fans see him. Instead of a brash and loud fighter that we have grown accustomed to, fans got to see a quiet and sincere Jackson.
In many ways he was mimicking the culture and removing his colorful persona that the media has pushed for so long.
Jackson Seemed More Relaxed
Most times before a fight Jackson has been hostile towards reporters. It's understandable, as he has to cut weight and the prodding questions can get annoying and repetitive.
That said, he handled himself well and opened up to those same journalists that he sometimes had trouble with. Japan had a soothing effect on Jackson and it is a shame he didn't get to fight there for a majority of his UFC career.
It might have garnered him even more fans.
Jackson Came in Overweight for the Fight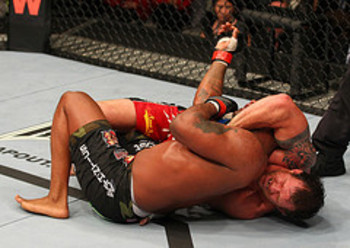 pictures courtesy of Getty images
Say what you will about his personality, but when it comes to the trappings that come with being a fighter, Jackson is willing to pull his load. He will take questions from the media and make weight like anyone else on the roster should.
So it was shocking when he didn't.
Instead, he missed his mark, weighing in at 211 pounds.
Knowing how serious Jackson was about getting the fight and the passion he had exuded while in Japan, it doesn't seem likely that he took training camp lightly.
While he might have been injured he should have been able to cut the weight like in his younger days. The fact that he couldn't is a sign that the end is near or that he is now getting injuries that are seriously impacting his career.
Jackson May Retire Soon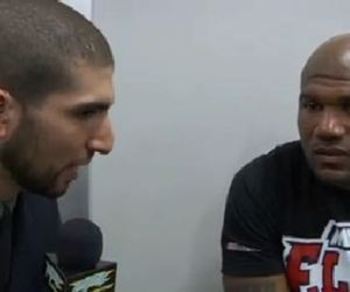 picture courtesy of MMAFighting.com
In an interview after the fight with Ariel Helwani, Jackson stated that he wanted to continue fighting.
His body language and demeanor told a different story. Some of it could be attributed to his loss and the lack of show he put on during the match, but it speaks more to how Jackson has been as of late.
He just hasn't shown the same spirit that he once had—the one that made fans buy tickets because they wanted to see him slam somebody.
Even as recently as 2009, Jackson "retired" when he and Dana White clashed over his role in The A-Team.
If Jackson wasn't already mulling it over, it would have been just as easy to think about. Now that he is nearing 34, he might just decide to do it again.
And this time it might be permanent.
Keep Reading