Miami Marlins: 5 Reasons Jose Reyes and Hanley Ramirez Can Coexist
Marc Serota/Getty Images

Many questioned the Miami Marlins when they agreed to sign free agent SS Jose Reyes to a six-year, $106 million contract this offseason. Why would a team spend big money on a player when they already have one of the game's best at the same position in Hanley Ramirez?
The answer is quite simple, you take the gamble anytime you have the chance to add an All-Star caliber player to your team. The baseball world wanted to know how Hanley Ramirez would handle moving to 3B in order to make room for Reyes. Rumors began to swirl as to what team he would be traded to and how Ramirez was not happy being forced to switch positions. Manager Ozzie Guillen stood firm in his belief that Hanley would accept his new role and that it was a better move for the Marlins as a team to include both players in their infield.
With spring training now in full force, here are five reasons why Jose Reyes and Hanley Ramirez can coexist on the same team.
Begin Slideshow

»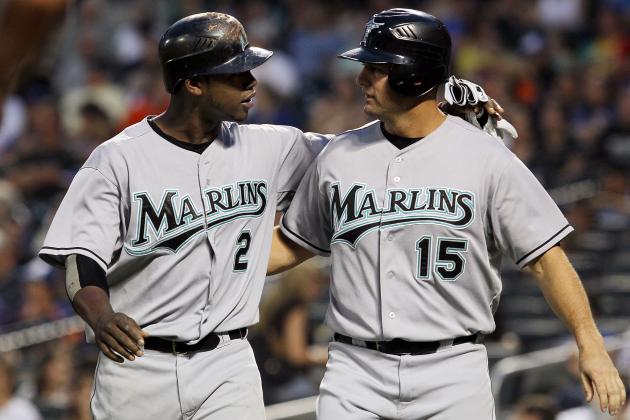 Jim McIsaac/Getty Images

Despite what you may have heard, Hanley Ramirez is ready and willing to make the switch from SS to 3B. In a recent article by Jon Heyman of CBS Sports, Ramirez made it known publicly that "he loved third base and was looked forward to the challenge." Hanley also said he was "200% OK" with the idea which is a vastly different perspective from what we were led to believe when Reyes was first signed with the club.
Hanley appears to be ready to prove all the doubters wrong and have a bounce back year after reaching career lows in HR, RBIs and AVG last season. With his elite natural skill set, his transformation to his new position should go smoothly. The Marlins organization understands that Hanley is capable of hitting 25-30 HRs and 100 RBIs which would be a huge improvement from the team's 3B play last season.
Just how confident is Hanley feeling about his new position? When asked how he believes he'll perform at 3B, Ramirez responded "Great ... the best.''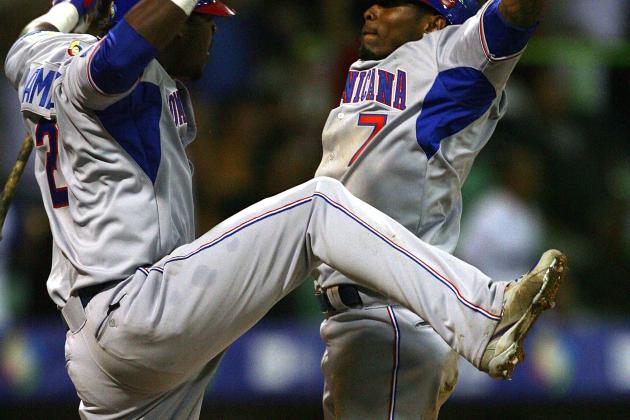 Al Bello/Getty Images

Hanley Ramirez has been one of the better power-hitting SS in the MLB in recent years. A lot comes with playing SS for a major league team including injuries that can certainly take a toll on a player. Ramirez has been bulking up in recent years and it seemed inevitable that one day he would have to move from the SS position. After missing the majority of last season to injuries, his switch to 3B should help him stay healthy and get back to playing the 151 games he averaged in his first five seasons as a pro.
Jose Reyes brings a lot of speed to the leadoff spot that will greatly improve the Marlins lineup. He averages 40 SBs over the course of his career and won the NL batting title last year with his career best .337 AVG. As a player who gets on base often, Reyes will give Ramirez more of a chance to drive in runs.
Almost every MLB team would love to have an infield that features both Jose Reyes and Hanley Ramirez. The Marlins are lucky enough to have that combo and both players' skill set will complement each other greatly.
Marc Serota/Getty Images

The Marlins have to feel very confident with their offseason moves. There is no way to argue the fact that the Marlins upgraded their roster and in return are a better team going into the 2012 season. With the addition of Reyes, the Marlins now have three All-Stars playing in their infield including Hanley Ramirez and Gaby Sanchez.
The transition from SS to 3B may be a bit rough in the start, but Hanley will soon realize that it was the best move for the organization moving forward. Barring any unforeseeable injuries, the combination of speed and power that exists in the front of the lineup will be hard to match for the majority of National League rosters.
There will be people who think the Marlins overpaid for Reyes, but his potential value to the team is something you can't put a price on. The chances of there being friction between Ramirez and Reyes will be very slim if the Marlins are winning ballgames.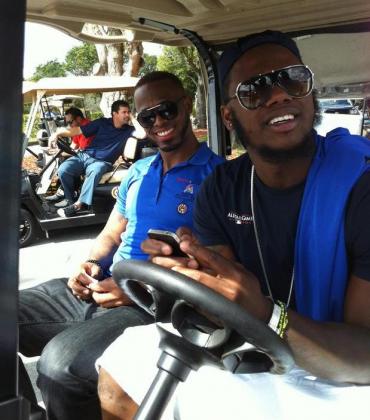 The relationship between Jose Reyes and Hanley Ramirez isn't going to start on opening day. In fact, the duo have been friends for quite some time now.
This also won't be the first time that both Reyes and Ramirez share the same uniform, as both played in the World Baseball Classic for the Dominican Republic in 2009.
The relationship between the two extends even further than the sport of baseball, as Ramirez is the godfather to Reyes' daughter.
Despite the fact that they play the same position, being in the same locker room doesn't seem like it will prove to be much of a problem. Remember the last time two friends joined forces to play for the same team down in South Beach? They currently have one of the best records in the NBA.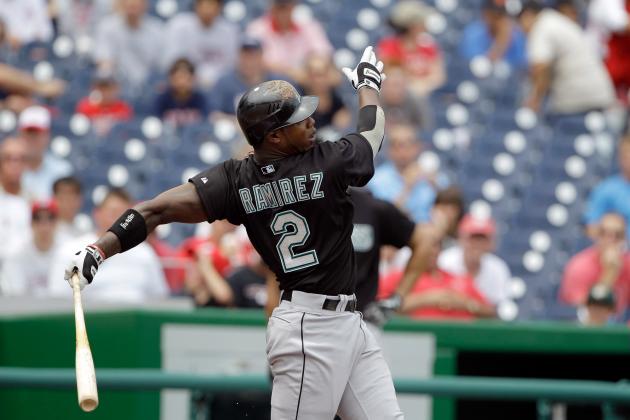 Rob Carr/Getty Images

The Miami Marlins believe that their newly revamped infield will provide more wins and there's some history that can back that up. There have been a few notable successful players who have gone on to move from SS to 3B. Most notably is Hall of Fame player Cal Ripken Jr. who made the switch from SS to 3B and we all know how his career ended up.
Alex Rodriguez made a switch to SS when he was traded to the New York Yankees in 2004. Since then, he's landed two MVP awards playing the position.
It's a far stretch to say that Hanley Ramirez can have the types of careers that Ripken and Rodriguez had. The Marlins hope that with this switch that Hanley can return to form and replicate the nearly 25 HRs, 78 RBIs and .313 AVG he averaged in his first five seasons in the league.
Reyes and Ramirez will certainly be able to coexist and provide success for the Marlins for years to come.