Fantasy Baseball Rankings 2012: Players You Must Draft at All Costs
February 27, 2012

Harry How/Getty Images
Fantasy baseball championships are won in the middle rounds of a draft, not the first two or three. Anybody can look at a cheat sheet and select the best superstar available, but it's those players an owner can steal outside of the top 100 picks that lead to a winning roster.
Here are three undervalued players every owner should target this spring before their value skyrockets during the season.
Matt Garza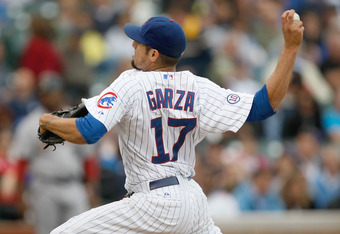 Scott Boehm/Getty Images
Garza was one of the best pitchers in all of baseball last season, but a lack of run support caused his record to be 10-10. That means he'll be overlooked heading into most drafts despite posting a career-high strikeout rate while maintaining his control.
The Chicago Cubs star turned 28 during the offseason, so he should be entering his prime seasons. That makes him even more valuable to those in keeper leagues, who can reap the benefits of Garza's dominance for a handful of seasons.
If the Cubs offense can generate more offense when he's on the mound, he'll become an elite fantasy option every time he takes the mound. If the support doesn't arrive, he's still worth selecting in the middle rounds because of how helpful he'll be in other categories.
Joe Mauer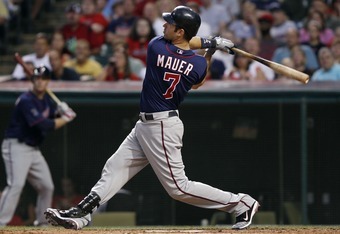 David Maxwell/Getty Images
Mauer's fantasy stock has reached an all-time low after missing half of last season due to injury and showcasing virtually no power whenever he did find his way into the lineup. While those issues will scare many owners away, it provides a perfect buy-low opportunity.
The catcher position is weak. So, even if the Minnesota Twins backstop struggles to produce huge power numbers, his batting average alone will still warrant a spot in your starting lineup. There aren't many players at the position with that type of safety net.
Following an offseason of rest, he entered spring training healthy with no reports of any injury setbacks. That should alleviate some concerns owners may have, but ultimately it's going to be about taking a risk on his bouncing back. Look for him to do just that.
Tommy Hanson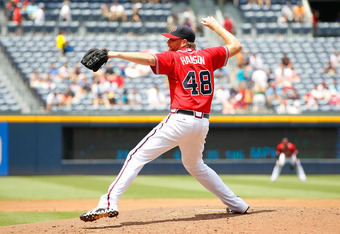 Kevin C. Cox/Getty Images
It's no surprise to see Hanson's stock falling as we head into 2012. He finished last season with some shoulder issues and proceeded to pick up a concussion on his way to spring training, which has slowed his process during the first week.
None of that changes the fact that Hanson is one of baseball's most promising young pitchers, though. He enters the season with a retooled throwing motion, which should help keep his shoulder healthy, and lower expectations than his first few seasons.
The Atlanta Braves offense should be much more effective this season assuming Jason Heyward and Martin Prado return to expected levels of production. That combined with a healthy campaign should make Hanson a premier fantasy pitcher to snag later on in your draft.