Links to the Best in NFC North Coverage, 02/27 Edition
February 27, 2012

Kevin C. Cox/Getty Images
The Scouting Combine is the biggest story in the NFL right now, so it's not surprising that today's NFC North links roundup is chock-full of projected targets for each team in this year's draft. A few discussions of free agency round out today's top stories.
Jeremy Fowler of the Pioneer Press says the Minnesota Vikings need cornerbacks, but lucky for them, this year's draft class at the position is deep. Fowler takes a look at a few of the top prospects at the Scouting Combine.
Though the Vikings drafted their apparent quarterback of the future last year when they selected Christian Ponder in the first round of the draft, Bleacher Report's J.C. Lillehei wonders if Robert Griffin III might be too good to pass up in this year's draft.
Bleacher Report's Zach Kruse breaks down all likely targets the Green Bay Packers have for the first round of the draft; Green Bay has the 28th overall pick in April's draft.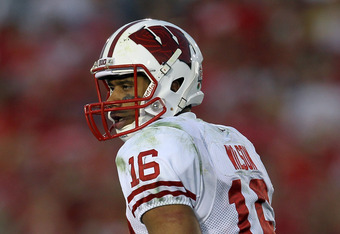 Stephen Dunn/Getty Images
Pete Dougherty of the Green Bay Press-Gazette examines the possibility that the Packers draft a quarterback this year, considering backup Matt Flynn will likely be landing with another team in a few weeks' time.
The Detroit Free Press' Dave Birkett also discusses this year's crop of cornerback prospects, but from a different angle. A few of them, like Dre Kirkpatrick and Janoris Jenkins, have checkered pasts; Birkett wonders if these players do have character issues or just made bad decisions in their youth.
Bleacher Report's Gary Davenport details three lesser-known cornerbacks the Lions could target if the higher-profile (and higher-risk) options are off the board.
Mark Potash of the Chicago Sun-Times doesn't think it was a wise move for new Bears general manager Phil Emery to decline to speak with the media at the Scouting Combine.
It's likely that the Bears will be adding a veteran free agent wide receiver in the coming weeks. Bleacher Report's Rob Tong takes a look at the odds each one has of ultimately joining the team.