Fantasy Baseball 2012: The All Under-Drafted Team
Jonathan Daniel/Getty Images

There are two different kinds of players being wildly undervalued this season. The first is filled with players who have established track records of solid performance and suffered a down year in 2011. Many of the greatest value in drafts will come from guys like this.
The other kind of player going far too late in drafts is the little-known player who was better in 2011 than people think and is therefore being passed over for more well known names in drafts.
These are the kind of late-round selections who can win fantasy leagues by providing, say, 30 home runs or 15 wins or 35 saves from the back end of the draft when other guys are taking Vernon Wells, Austin Jackson and Rick Porcello.
Begin Slideshow

»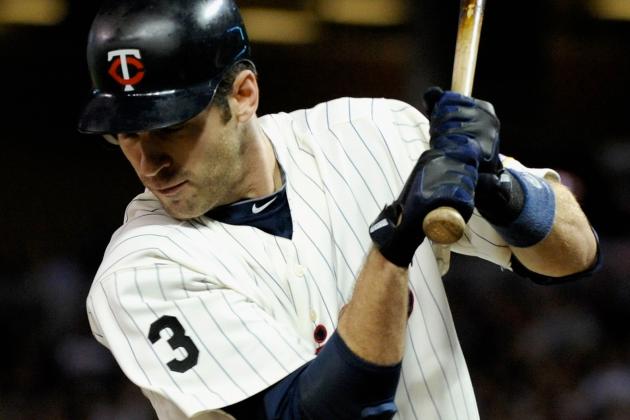 Hannah Foslien/Getty Images

This is a catcher who has batted over .320 in four of the last six seasons. He may never hit 28 home runs again, but he collected 75-plus RBI three years in a row before the illness-shortened 2011, and he scored 88-plus runs those three years as well.
It is important to note Mauer's 2011 was not injury-shortened. It was illness-shortened. Yes, in some ways that sounds worse, but many of the best doctors in the world are working for major league teams, protecting their hundred-million-dollar investments. They say Mauer is healthy. Mauer says Mauer is healthy, and he's likely to see increased work at first base or DH just in case.
Mauer is falling out of the top five of catchers taken, sometimes into the seventh round or later...for .320, 80 RBI, and 90 runs. That's highway robbery.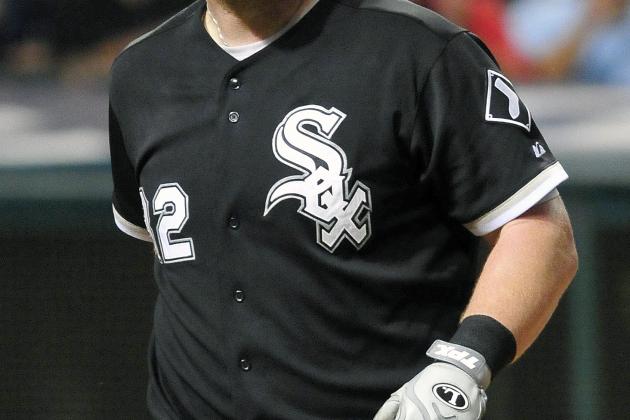 Jason Miller/Getty Images

Everyone knows his 2011 was historically bad, so this analysis won't beleaguer the point. But something is being missed because of that.
There were seven seasons from 2004-2010. Adam Dunn hit a minimum of 38 home runs and had 100 RBI in six of those seasons, with a seven-year low of 92 in 2006. He scored a minimum of 79 runs. He never hit for great average and always struck out his fair share. But that's a seven-year run unlike anyone in baseball.
On top of that, he's not "old" with no injury history. In that seven-year run, he played at least 152 games in each season. He's going after the likes of Bryce Harper, Mike Trout and even Anthony Rizzo in redraft leagues, at the very back end of the draft. Even if Dunn hits .230, he'll add 30 home runs and probably 90 RBI and 80 runs scored.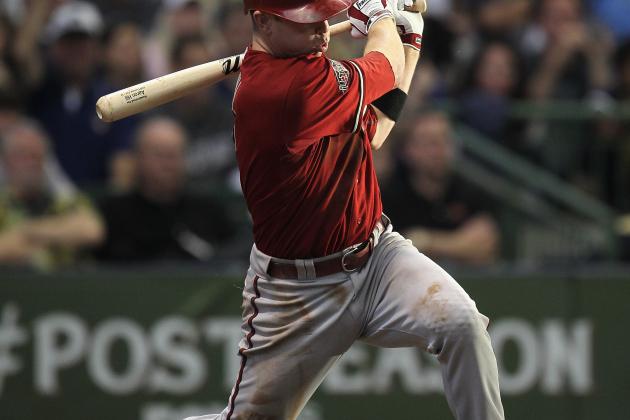 Jonathan Daniel/Getty Images

Aaron Hill tallied 62 home runs, 176 RBI and 173 runs scored in 08 and 09 combined, with as many as 36 and 108 in one season. Also, between 2005-09 in 2,633 plate appearances, Hill had a .285 batting average.
Completing the resume, in 2011, Hill stole 21 bases. At 29 years old, Hill is in the middle of his prime, which means he could still give you .280, 20 HR, 80 RBI, 15 SB and 70 runs scored. He is also going after the first 15 second basemen.
Considering his draft position, even if he falls a bit short of that, it's still a bargain, and one can never have too many middle infielders, especially when they provide some power.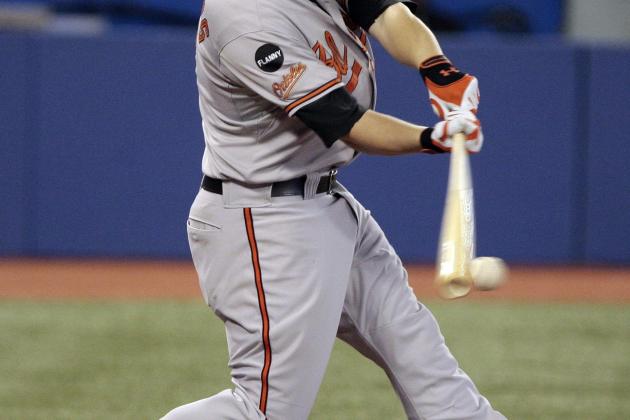 Abelimages/Getty Images

The 28-year-old Mark Reynolds…
Yes, he's led MLB in strikeouts the last three years. However, he has 28-plus home runs and 85-plus RBI and 79-plus runs in each of the last four seasons.
So we're talking about a guy that's 30/85/80 in the bank. Get past the strikeouts for a moment. And he comes with dual eligibility at first and third. Power is declining at an alarming rate in baseball. Those kind of trustworthy power numbers don't grow on trees anymore.
He is also young enough to adjust his approach and lower his strikeouts. It wouldn't take much, perhaps 150 Ks and a .260 average, to place him among the top choices at his position.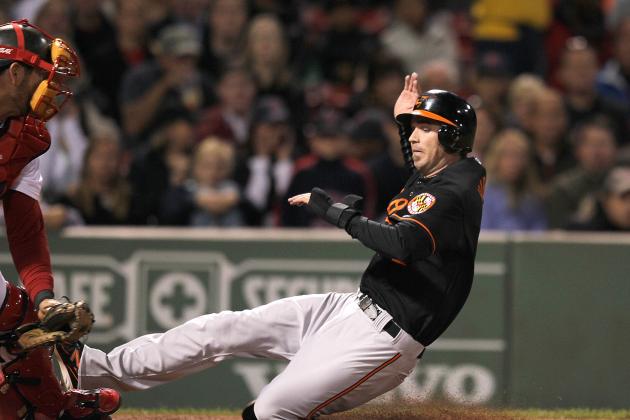 Jim Rogash/Getty Images

No shortstop and only six infielders (excluding first base) hit more home runs in 2011 than JJ Hardy. Hardy hit 30 home runs in only 129 games as well. As a matter of fact, in his three seasons of 500-plus plate appearances, he has 26, 24 and 30 home runs.
Injuries will always be a concern with Hardy, and you should plan accordingly, but getting 25-plus home runs from the power-inept shortstop position is another way to gain a substantial advantage on league-mates forced to draft speed in the middle and try to find power elsewhere.
As with Reynolds, Hardy is still on the right side of 30 years, so his stats can be trusted to the extent that his health remains intact. This is the year to reach for power, and you won't have to reach far for JJ Hardy late in drafts.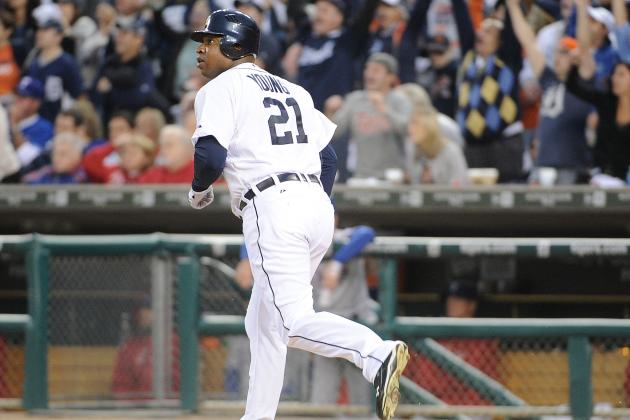 Harry How/Getty Images

Delmon Young is one season removed from .298, 21 home runs and 112 RBI... think about that relative to his current draft position. And as a career .288 hitter, there's no reason to question the average.
After making his debut at 20 years old, Young is still just 26. There are some health concerns, but the power is believable, as is the average. If he is plugged into the six hole in Detroit behind Miguel Cabrera and Prince Fielder, his RBI chances could skyrocket.
Young will likely be drafted very late because of health concerns, but don't miss out on a kid who put up those numbers at 24 years old. A full season could see Young go .290, 25 and 100.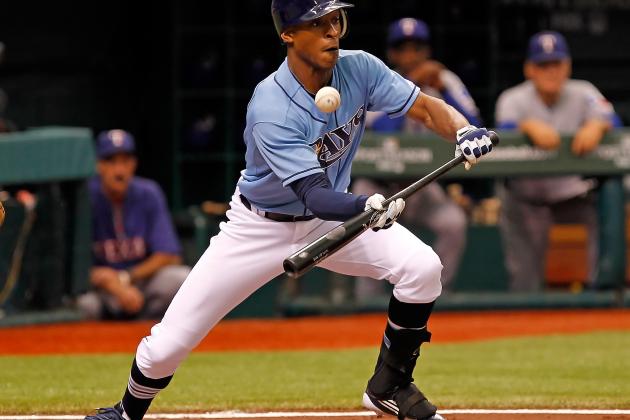 J. Meric/Getty Images

Every year, when I produce positional rankings for my blog, I look forward to slamming the Upton brothers and their constant underachievement. However, Justin is now an MVP candidate and his brother is quietly approaching his potential.
Upton has seen his home runs, RBI, on base percentage and slugging percentage each go up in three straight years, all while stealing 35 or more bases in each season and scoring 79+ runs.
Last year, Upton had his second best season as a pro (comparable to 2007 in a lot of ways) with 23 home runs, 36 steals, 81 RBI, 82 runs scored. Unfortunately, it seems people have grown tired of the 27-year-old, and he is slipping to the seventh and eighth round, if not later in some leagues.
It seems the time has come to snap up the other Upton brother before people notice the upward trend.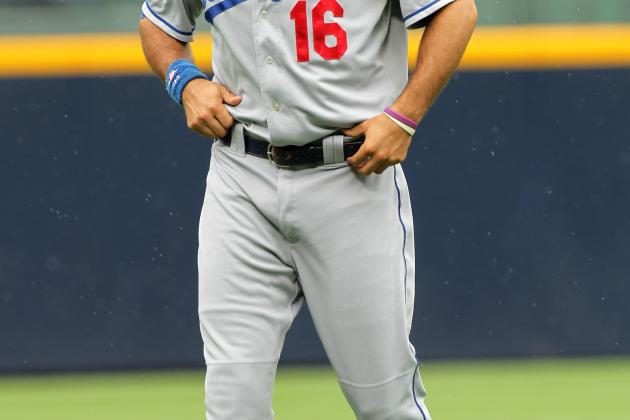 Joe Murphy/Getty Images

Andre Ethier is a career .291 hitter. Before 2011, he had three straight years with an OPS over .850, 20-plus HR, 75-plus RBI and 70-plus runs (two of those years, he scored over 90 runs).
People talk about Ethier's disappointing 2011 because of the comparisons to teammate Matt Kemp and .300/30 HR expectations, but Ethier batted .292 while battling injuries through 135 games. While the 135 was a career low, he has made 550-plus plate appearances four straight years, and he does have a 30 HR/100 RBI/90 run scored season on his resume.
Even if Ethier doesn't match those numbers, at 29 years old, he's probably for .290, 20 HR, 80 RBI and 75 runs scored. And this is an outfielder being buried in preseason rankings. There's bargain value here and All-Star upside.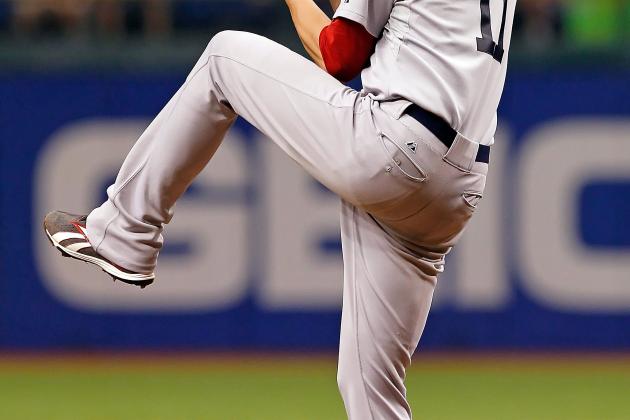 J. Meric/Getty Images

Clay Buchholz is another "one season removed" player on this list, with some of the highest upside of the group. At 25 years, in 2010, he went 17-7 with a 2.33 ERA and led the league with a 187 ERA+. He was sixth in Cy Young voting.
In 2011, he regressed a bit, going 6-3 with a 3.48 ERA before being shut down after 14 starts. The back injury requires some concern going forward, but Boston should provide plenty of run support, and a healthy Buchholz could end the season as Boston's No. 2 starter.
A full season of starts from Buchholz would likely amount to 15 to 18 wins, 150 strikeouts and an ERA around 3.10. Those are numbers more than deserving of his late draft position.
Honorable mention: Phil Hughes, Brian Matusz (I'm buying in deeper leagues)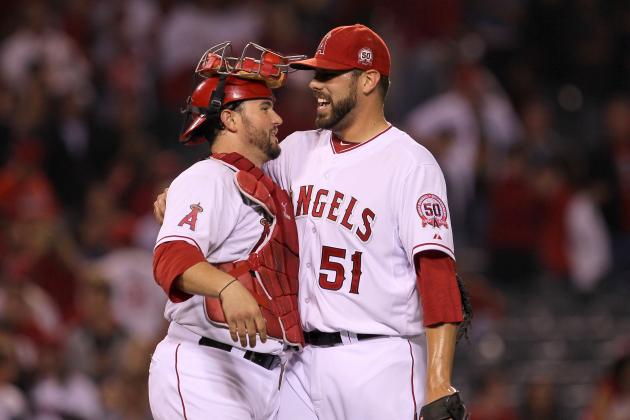 Stephen Dunn/Getty Images

Jordan Walden, at 23 years old, converted 32 saves with a 2.98 ERA and 10 K/9 once he took over for the failed Fernando Rodney experiment.
What's so enticing about Walden is the strikeouts, the age and most of all, the lack of a challenger. The Angels will give Walden plenty of rope this season as there isn't a strong candidate to take his job, and in fantasy, especially with relievers, opportunity is as vital as ability.
With a year under his belt and an even more potent offense to set up his opportunities, Walden should rack up 40 saves with a sub-3 ERA and plenty of strikeouts.
Honorable Mention: Kyle Farnsworth, Carlos Marmol
Also, deeper leagues should not miss out on Addison Reed, the White Sox heir-apparent when Matt Thornton fails. Reed had 12 Ks in 7.1 innings of major league ball last year to go with 12.9 K/9 through two minor league seasons with a 1.41 ERA. He will be closing in Chicago by June.