Nick Diaz and 10 Fighters Who March to the Beat of Their Own Drum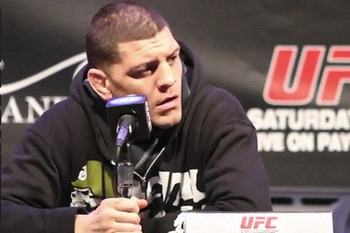 Nick Diaz/ MMAWeekly.com
Who's the only man in UFC history to skip out on two pre-fight press conferences and subsequently have his title shot yanked?
Well, that would be Nick Diaz, of course.
The welterweight phenom has gone from promising prospect to one of the best fighters in his class, all the while making headlines thanks to his unapologetic demeanor which has endeared him both to the fans and media alike.
The greatest thing about Diaz, much like the rest of these fighters, is that he's chosen not to assimilate with the rest of the herd and instead is considered to be a genuine and unique figure in the MMA world.
Nick Diaz/ MMAWeekly.com
Wanderlei Silva
After singing Chael Sonnen's high praises for his memorable performance against Anderson Silva in their middleweight tussle in 2010, Wanderlei rips into the Oregon native and for good reason.
Silva, in crutches and all, made the most of a short ride with Sonnen in order to lay down the law and let the Team Quest fighter know that he isn't safe in Brazil, in the Octagon or even in a van.
Fedor Emelianenko
Regarded as the best heavyweight fighter of all time, Fedor is a man who has seen and done it all in the sport.
However, even the former Pride star deemed the UFC unworthy of his exploits—a mind-boggling move that likely hindered his ascension in the sport in the long run.
Regardless, Fedor still had some big brass ones in turning down several offers to compete inside the Octagon and will always be coveted as a true legend of the sport.
That and an advocate for regularly injuring comedian Jimmy Norton of the Opie and Anthony show.
Jason "Mayhem" Miller
Some guys like to go ski, or catch a movie and take a gander at the mall.
But "Mayhem" Miller likes to beat up on the youth of America.
Quinton "Rampage" Jackson
When Jackson finally calls it a career, he'll be remembered for a few things.
Firstly, he was the man that unified the Pride and UFC's light heavyweight crown and was that dude who dethroned the seemingly indomitable Chuck Liddell in the height of "The Iceman's" career.
Also, he regularly turns in some of the most funny, memorable and awkward interviews in MMA history.
All the while, Jackson remains a colorful character who doesn't apologize for his actions.
Josh Barnett
Is there any other man that would equate his opponents to a tasty slab of ribs?
I'm not sure if that's exactly where Josh Barnett was going here in this awkward interview before his battle with Sergei Kharitonov late last year, but I think he got his point across nonetheless.
I guess it's the kind of confidence that gets instilled after you test positive more than once for steroids.
BJ Penn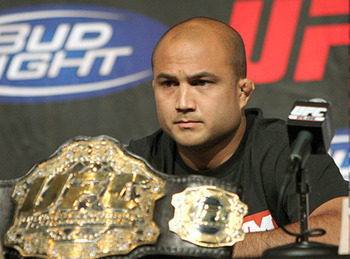 Penn/ MMAWeekly.com
After capturing the UFC's welterweight title, BJ Penn wanted some more cash and rightfully so.
However, the UFC of old didn't have the means to supplement the income that Penn was looking for. Instead, the manic Hawaiian signed with rivaling promotion in K-1 and was subsequently stripped of his UFC title in the process.
Chael Sonnen
No matter who you are, you're not safe when it comes to the quick-witted assault of Chael Sonnen.
Well, Brazilians, namely Anderson Silva, will always be the butt of most of Sonnen's jokes. And even though "The Spider" is regarded as the pound-for-pound best, it's hilarious every time hearing Sonnen's new anecdotes about Silva and his brethren.
Brock Lesnar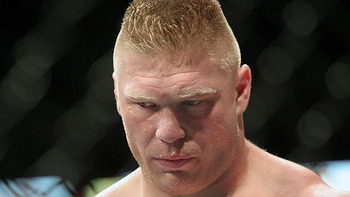 Lesnar/ Ken Pishna for MMAWeekly.com
"Frank Mir had a horseshoe up his ass. I told him that a year ago. I pulled it out of him and beat him over the head with it. [Now] I'm going to drink a Coors Light. That's right a Coors. Bud Light don't pay me nothing. I may even get on top of my wife tonight." – Brock Lesnar after UFC 100 victory.
Was he too WWE? Perhaps. But the heavyweight division will have no other like Lesnar ever again.
The Diaz Brothers
They've been part of two memorable brawls on live television and are oftentimes seen throwing up the middle finger in a fit of angst.
However, what both Nick and Nate Diaz represent are two talented fighters in their respective weight classes who always produce exciting fights.
Oh, but don't ever ask them who's the better fighter between the two. It's a stupid question, bro.
Keep Reading