11 Euro 2012 Players Who'll Be on the Move This Summer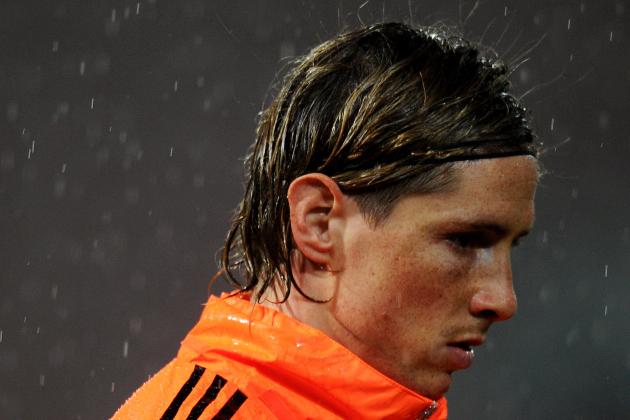 Mike Hewitt/Getty Images

With Euro 2012 just around the corner players will be moving clubs to start fresh, fix a bad run or ensure they do not miss out on playing for their country.
Playing for ones country is every players dream and when it comes down to selecting the last few players there is always controversy and heartbreak when some are left out.
Every year major competitions uncover new stars, show a players failings and bring together nations as a whole.
We now have a look at eleven players who could be moving clubs in the coming months, note Roma vice-captain De Rossi has been excluded as he recently signed a long term deal to stay at the club.
Begin Slideshow

»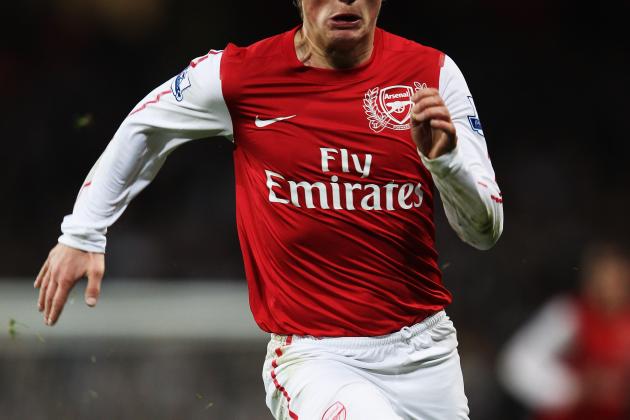 Clive Mason/Getty Images

A recent emergency loan back to homeland Russia with Zenit St Petersburg suggests Andrei Arshavin's career at Arsenal could be over.
Arshavin's form has slumped in recent seasons to the point that he left the club to ensure a place on the Russian side for Euro 2012.
The Russian midfielder has scored 23 goals in 98 appearances for Arsenal; however, towards the end of his spell at the club he was playing rarely and erratically.
If his trip to Zenit proves productive, coming back to an uncertain starting place with an abundance of competition on the wings would not be an attractive prospect.
Several big names in Europe would be competing to sign the talented playmaker. However, Arshavin may find his feet back at home in Russia and choose to return permanently.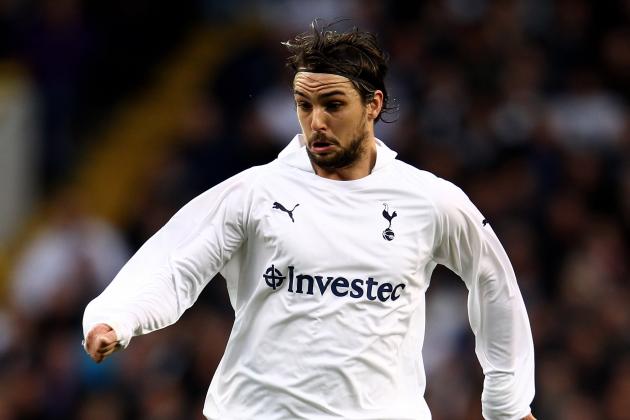 Julian Finney/Getty Images

Croatian livewire Niko Kranjcar may choose to leave Tottenham in search of first-team football.
If Kranjcar wants to play on the wing, he faces stiff competition from Aaron Lennon, Gareth Bale, the currently on loan Steven Pienaar and emerging starlet Danny Rose.
Kranjcar has shown he is more than capable in the Premier League, playing regularly for both Portsmouth and Tottenham. However, of late he has been used as more of an impact player.
Tottenham is going places, and Kranjar needs to make a choice between facing an uphill battle against two of the most flamboyant wingers in the world or moving on to guaranteed football elsewhere.
There is no shortage of clubs that would take Kranjcar for his Premier League experience, proven International record and versatility on the field.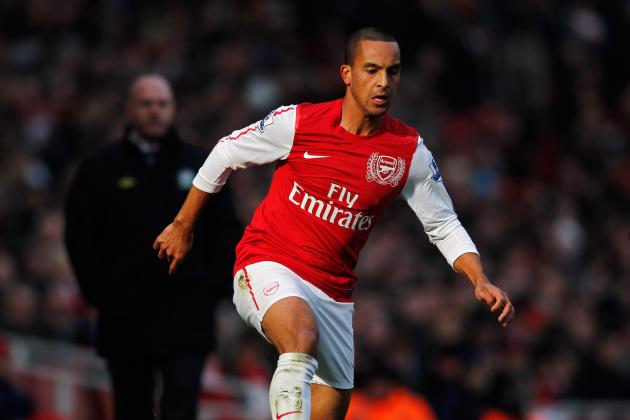 Paul Gilham/Getty Images

This name may come as a shock to many but in recent seasons Arsenal have developed a disturbing trend of letting some of their most well-established players leave, such as Cesc Fabregas, Samir Nasri and Emmanuel Adebayor.
Walcott is fast becoming known for his inconsistency, and despite being one of the most dangerous players in the world in his day, Wenger could soon lose patience with his inconsistency.
Walcott's contract expires in 2013, but should prodigy Alex Oxlade-Chamberlin continue to impress he could see himself in front of Walcott for both club and country.
At FACY years old, the "still showing potential" tag is wearing out faster than Walcott can run twenty meters, and a change of scene could allow Walcott to further develop.
While this transfer is merely speculation and very unlikely at this stage, it simply cannot be ruled out.
As we have seen so many times in transfer history, if a club comes along with the right money and contract offer, a player's and manager's mind can wander.
Displays like this morning's against Tottenham in the 5-2 demolition, however, will ensure Walcott is a Gunner for years to come.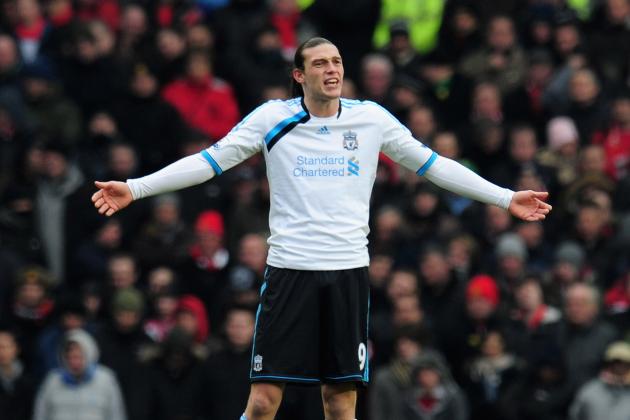 Shaun Botterill/Getty Images

Similar to the Fernando Torres story, Andy Carroll has buckled under the expectations of bigger and better things at his new club Liverpool.
Of late, Carroll has started to show some of the form that made him one of the most feared forwards in the Premier League; however, nothing backs up form like goals.
While it is unlikely Kenny Dalglish will let Carroll leave when it is clear he has so much potential, there is always a chance he may grow impatient with Carroll's inconsistency.
Andy Carroll recently missed out on Stuart Pearce's England squad, and should he lose his starting place in the Liverpool squad, a sensational return to Newcastle could be in the cards.
Carroll is safe for now as the Liverpool team are looking better and better, including their Carling Cup triumph in the early hours of this morning.
I have all the confidence that Carroll can get back amongst the goals and go down as a true Kop and England legend.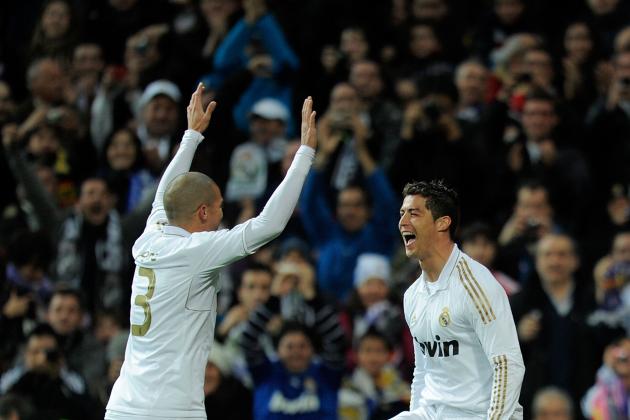 Denis Doyle/Getty Images

Portuguese powerhouse Pepe has impressed since his switch from Porto, becoming known for his ferocious tackling and ability to play in both the defence and holding midfield.
Despite being born in Brazil, Pepe has stated allegiance to Portugal and represented them on the International stage 37 times.
Despite being a rock for Real Madrid, both Manchester City and Chelsea would snatch up the defender as he would bolster even the most solid defence.
With John Terry shrouded in controversy and Gary Cahill still finding his feet, Pepe could provide some solidarity at the back.
Pepe would also fit nicely into Chelsea's formation, providing defensive cover and allowing the more attack-minded players to streak forward.
I, for one, would love to see Pepe bring his no-nonsense defending to the English game, as few attackers in England would find it easy to match his pace, determination and power both in the air and on the ground.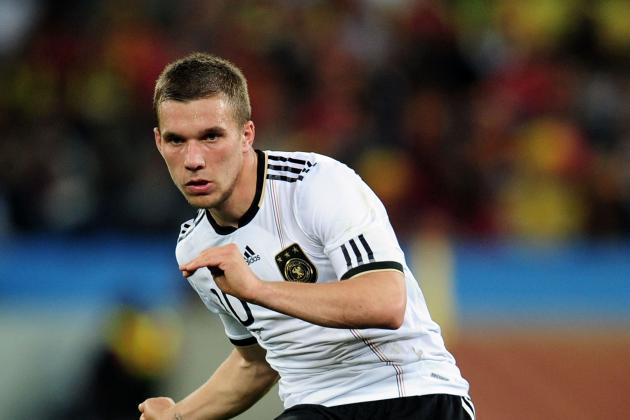 Clive Mason/Getty Images

Should Robin Van Persie leave Arsenal, Lukas Podolski would be a strong candidate to replace the Dutch maestro.
Podolski has a long record of being linked to England, and at 26 years of age is sitting in what is considered a player's "peak" time of his career.
With the German team enjoying a current resurgence and return to the pinnacle of world football (as we saw with their fearless World Cup campaign), Podolski needs to play as often, at as high a level as possible to ensure he is selected.
The striker is currently enjoying his second spell at FC Koln, a club he has scored 76 goals for in 158 appearances during two stints at the club.
Podolski also has an immaculate international record, netting 43 times in 95 appearances, which is just under a goal every two games.
Currently, Podolski would be difficult to move, living in his own country, playing regularly and scoring goals. However, when big clubs like Arsenal come knocking, players need to consider it very hard as they can sometimes be once-in-a-lifetime offers.
If he does choose to move, Podolski needs to ensure he doesn't have a similar slump to the one he had when he joined Bayern Munich. Otherwise, FC Koln may not give him a third lifeline.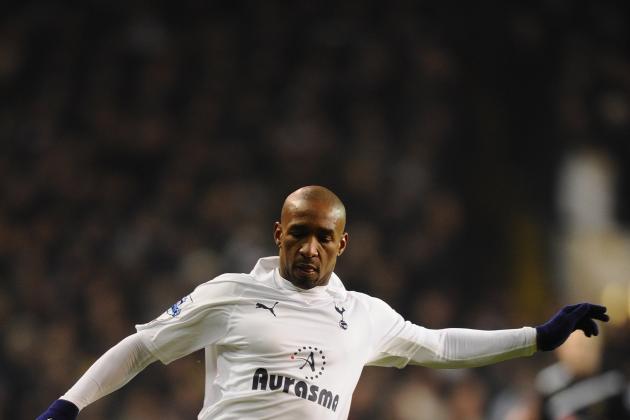 Mike Hewitt/Getty Images

With Wayne Rooney seemingly suspended for England's opening Euro 2012 fixtures, the race to replace him is well and truly on.
At 29 years of age, this is Jermain Defoe's last chance to prove himself on the big stage, as I detailed in my first article, "Euro 2012: Jermain Defoe's Last Chance to Spearhead England to Glory."
No matter the result of the Euro 2012 race, Defoe is still at a stage of his career where he cannot afford to not be starting regularly.
So far this season he has only managed seventeen Premier League caps, five behind teammate Emmanuel Adebayor.
With the introduction of Louis Saha, Tottenham now have an array of top-class attack, and as we saw against Newcastle, Saha still has the ability to score goals.
With a wealth of experience and proven goal-scoring record in England, Jermain Defoe would be hot property should he choose to seek an automatic starting position elsewhere.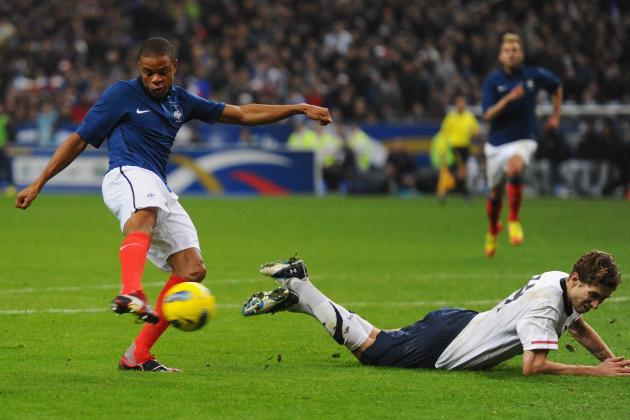 Mike Hewitt/Getty Images

Unlike others on this list, Loic Remy is not on here as being potentially forced out of his club; he is instead attracting attention from all over Europe with his eye-catching displays.
Remy has an immaculate goal-scoring record in France, notching 24 goals in 50 appearances for Marseille; prior to this he also netted 26 goals in 68 appearances for Nice.
With Remy breaking into the French national side, the coming year is crucial in his development; to play a part in France's Euro 2012 campaign is high on every French player's priorities.
There is no doubt Remy will have a strong chance. However, coming up against Karim Benzema, Louis Saha and Djibril Cisse is no easy task.
Remy does, however, want to avoid the curse of poor form that can come from moving to a bigger club, or he could be joining the likes of Andy Carroll and Fernando Torres on this list for failing to deliver on the big stage.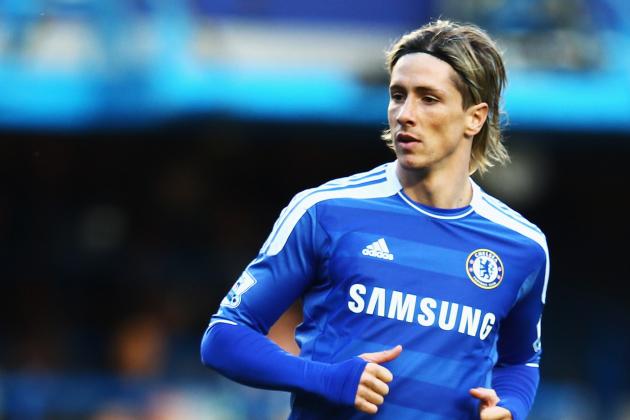 Clive Mason/Getty Images

The Fernando Torres fall from grace could be sensationally completed should he fail to play regularly in Spain's title charge later this year.
With Chelsea under-performing in both the Premier and Champions League, a max exodus at the club could see the £50 million-pound man sacrificed.
Yesterday it was announced Torres will miss Spain's upcoming fixture against Venuzuala, and if this trend of poor-club form continues, do not be surprised to see Spain sporting a new-look attack very soon.
Despite showing some flickers of former brilliance, the time until Torres has to consider rebuilding his career elsewhere is fast running out.
I, for one (despite being a Manchester and England fan), would love to see Torres back amongst the goal as he is a truly beautiful footballer; however, Chelsea may not be the destination for him.
Barring a sudden resurgence, Fernando Torres could have little choice but to move on come the summer transfer window.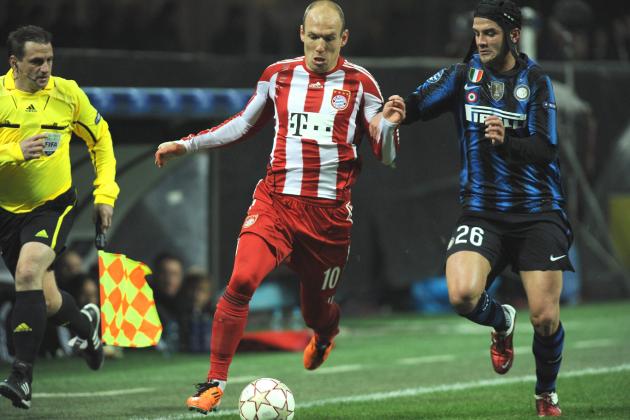 Valerio Pennicino/Getty Images

Widely considered one of the quickest players in the world, Arjen Robben has become frustrated at Bayern Munich and was recently dropped from the starting 11.
Robben has experience all across Europe and would be a welcome addition to any attack, with his ability to provide assists and score goals coupled with his vast Champions League experience.
Robben was awarded Footballer of the Year in Germany in 2010, making him the first Dutchman to receive this award.
Since 2010, Robben's career has dipped; he spent the beginning of 2011 injured and has twice brought himself into disrepute from launching physical attacks on Phillip Lahm and Thomas Muller.
The Netherlands' squad is evolving rapidly, and Arjen Robben will need to continue to impress and play regularly to keep his place alongside the likes of Robin Van Persie and Wesley Sneijder.
Despite starring in the 2010 World Cup, playing a full game against Spain and being nominated for Player of the Tournament, football waits for no one and form should always come over reputation.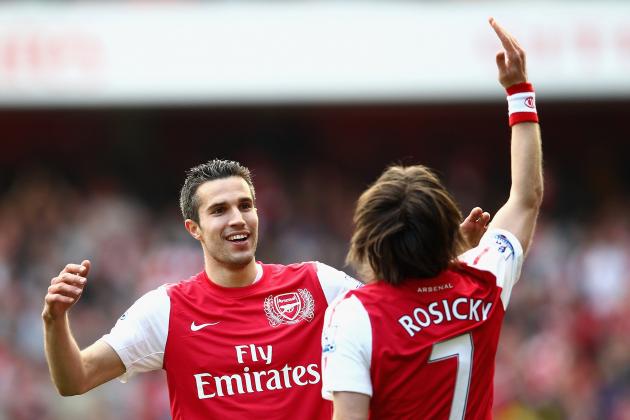 Clive Mason/Getty Images

A man who is never far from the headlines, Robin Van Persie this morning confirmed he would wait until the end of the season before signing a new contract to concentrate on his football.
Losing Van Persie would be a real kick in the teeth for Arsenal, who are currently lacking the consistency that they are known for.
The Dutchman is currently shouldering the vast majority of the goal-scoring burden for the Gunners, and since 2004 has netted 89 times in 182 appearances.
Since Thierry Henry left Arsenal (for the first time) and Adebayor followed, Van Persie has been the only real world-class striker that remains.
The likes of Theo Walcott and Gervinho do help; however, Van Persie is the main attacker.
Losing their captain would demoralize Arsenal even further than their recent slump. However, a fully fit Robin Van Persie is a highly sought-after player.
Consider that in 2011 he set a record for the most goals scored in the first two months of a calendar year.
For the sake of his job and his club, Arsene Wenger needs to pull out all the stops to keep Van Persie where he is.