5 New York Mets Prospects Who Will Sneak onto Final Roster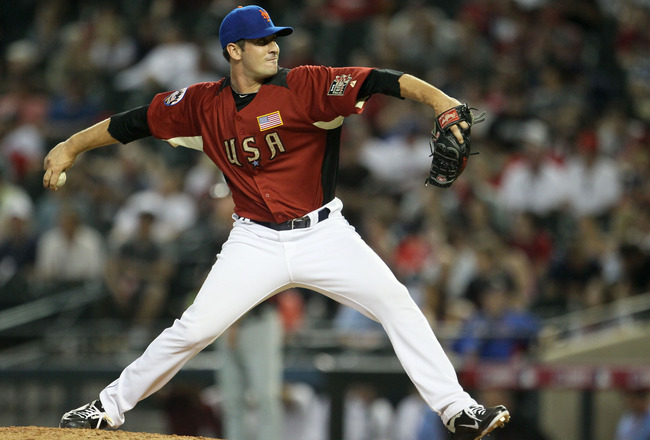 Jeff Gross/Getty Images
Heading into the 2012 season, there is little optimism about the New York Mets outside of the organization. Manager Terry Collins and GM Sandy Alderson have both expressed that they feel the team will outperform expectations, but in order to do that the Mets will need help from their young talent.
The Mets lost star shortstop Jose Reyes in the offseason and with him went a lot of their offensive explosiveness. However, Ike Davis will be healthy again and the Mets have moved the fences in, which could help David Wright and Jason Bay's productivity.
All eyes have been on the young Met pitchers so far this spring training and a couple of them, along with a few hitters, could make a difference and keep the Mets relevant this season.
5. Robert Carson, Pitcher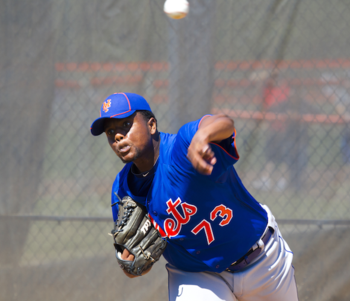 Photo courtesy of MetsBlog.com
The Mets added Carson to their 40-man roster back in November so he could not be selected in the Rule 5 draft. The Mets clearly have plans for Carson this year if they needed to protect him. Carson is currently one of two lefties in the Mets 'pen this season, alongside Tim Byrdak, and could give his counterpart some needed rest.
The 23-year-old former starter throws his fastball in the mid-90s and has an unorthodox delivery, which could prove effective against left-handed hitters. Don't be surprised to see the Mets break camp with Carson on the final roster as he provides a nice luxury of having another lefty in the bullpen.
4. Kirk Nieuwenhuis, Outfielder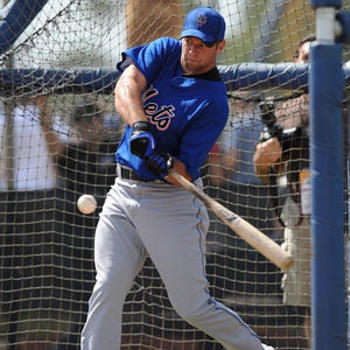 Photo courtesy of NY Post
Kirk Nieuwenhuis is a player the New York Mets really like in their organization. Nieuwenhuis is a solid all-around player that has the tools to be a major-leaguer this season. He can hit for average, has some pop in his bat and can run pretty well, too.
With Jason Bay proving unreliable in left field, the Mets will take a hard look at the 24-year-old and should give him a shot to make the big-league club. Nieuwenhuis isn't the flashy type, but he's a hard-nosed player that does the little things off the stat sheet that make a difference in a ball game.
3. Reese Havens, Second Baseman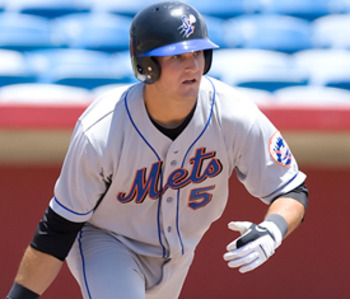 Photo courtesy of Mets360.com
Drafted by the Mets in the first round of the 2008 draft, Reese Havens seems primed for a 2012 promotion. The second baseman is one of the Mets' top prospects and hits the ball very well for a player at his position.
The Mets have some depth at second base with Daniel Murphy and newly signed Ronny Cedeno, but if Cedeno is unimpressive in camp, the Mets may very well move forward with the young Havens. He has the rare ability to hit for power at second and also is patient enough to draw walks, which could help a young team like the Mets.
Havens fought the injury bug last season, which forced him to miss some time, but if he proves healthy, he could really provide a spark on the big-league roster and possibly see some starts down the line.
2. Jeurys Familia, Pitcher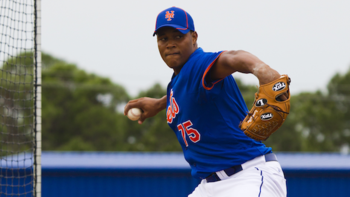 Photo courtesy of MetsBlog.com
Jeurys Familia is one of the top-rated arms in the Mets system, and rightfully so. A big kid that throws in the mid-to-upper 90s will most certainly draw some looks. Familia misses a lot of bats and his strikeout rate is consistently more than nine Ks per nine innings pitched.
He is a bit raw and may wind up in a relief role later on, but Familia has impressed thus far this spring and could be in the big leagues when camp breaks and before most expected. His off-speed stuff often flies under the radar and he could see regular time at the back end of the Mets rotation should one of the starters struggle or get injured.
1. Matt Harvey, Pitcher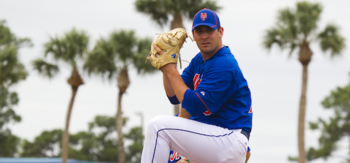 Photo courtesy of MetsBlog.com
Former University of North Carolina standout and 2010 first-round pick by the Mets, Matt Harvey has wasted no time in drawing the attention of everyone around the Mets camp in Port St. Lucie this spring. He has pounded the catcher's mitt with his mid-to-upper 90s fastball and shown great movement on his slider.
Harvey has a sort of confident that resonates when he takes the mound, which is something Mets pitchers have lacked in recent years. Harvey has only spent one year in the minor leagues, but that may be all he needs as he looks poised to make the big league roster this season, and quite possibly the Opening Day roster.
Harvey is a unique talent and the Mets will want to be careful about rushing his development, but if the kid continues to pitch the way he has of late, he may force the Mets' hand and make them keep him on the big-league squad come Opening Day.
Keep Reading

New York Mets: Like this team?