10 UFC Fighters Who Will Be Remembered Forever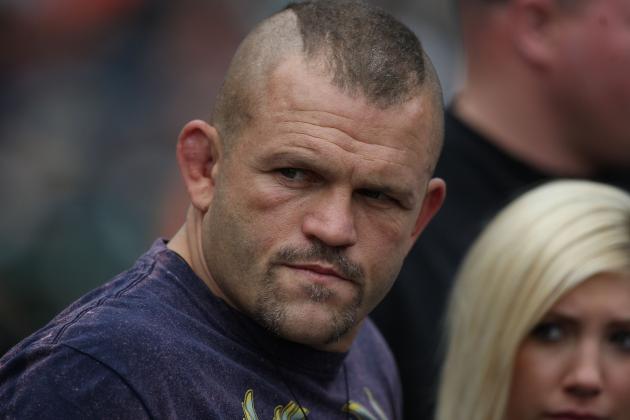 Jed Jacobsohn/Getty Images

As MMA pushes farther into pop culture and spreads itself, the stars that fight in the UFC and in MMA in general will also start to become mainstream.
Some will be in the spotlight for a second, while others will stay in the public's eye for a longer period of time.
The list of MMA fighters who will be remembered forever to serious fans could easily expand this list to over 100 fighters, so this group will be confined to martial artists that even the casual fan knows about.
Here are the seven fighters who have broken into the market and aren't ever going to leave.
Begin Slideshow

»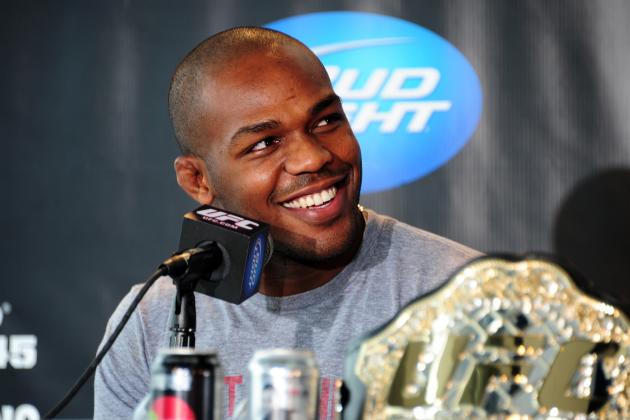 Scott Cunningham/Getty Images

It is a bit of a toss up when it comes to how Jones will be remembered. If he keeps winning, he will be put on par with Anderson Silva or a prime Chuck Liddell.
If he starts losing, he will be considered one of the biggest "what ifs" in MMA history.
The key points to what page he will end up on have to do with how long he campaigns at light heavyweight, when he moves to heavyweight and how long he keeps winning.
He will also need to keep improving in the ring and winning fights in the same dramatic fashion he has been.
Barring any change to the status quo, he should become a phenom that will quickly be inducted into the Hall of Fame immediately after his retirement.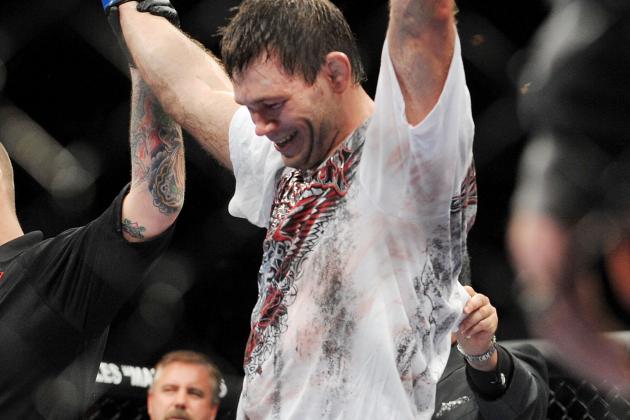 Jon Kopaloff/Getty Images

The first Ultimate Fighter Finale had a legendary fight between Forrest Griffin and Stephan Bonnar that will be remembered forever. That fight is a large reason why MMA was able to stay on cable TV and why the sport started to grow.
Both Griffin and Bonnar contributed to MMA in that respect, but at the end of the day it is the winner that sticks out in a fan's mind. While the moment is going to be famous, Bonnar isn't.
Griffin used the momentum to get higher-profile fights and after a few setbacks, he finally won the title.
In his last few fights, he hasn't shown the same guts and determination that became his trademark in the UFC, which might have to do with him getting older. The more wars a fighter has been in and the more comfortable his life is, the less hungry he gets.
Still, fans will remember his amazing fights with Stephan Bonnar and Quinton Jackson and the toughness he once brought to the cage.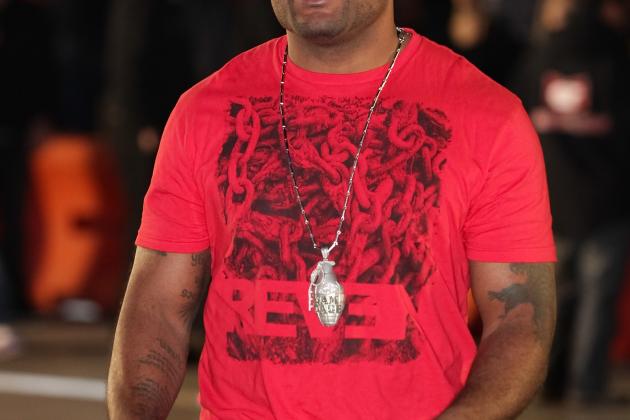 Noel Vasquez/Getty Images

Quinton Jackson was an unknown at one point to anyone other then hardcore Pride fans.
Then he knocked out Chuck Liddell.
That mixed with his almost cartoonish personality and penchant for fun fights pushed him into becoming a fan favorite and even got him a role in the movie The A-Team.
He has been on a slump as of late which might mean that his best days in the cage are behind him, but even then he won't be forgotten.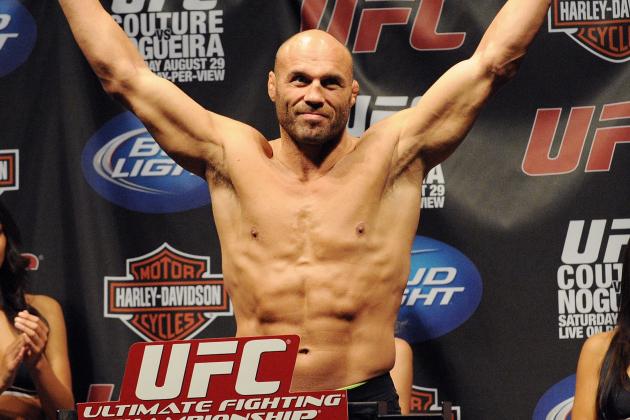 Jon Kopaloff/Getty Images

Randy Couture is famous for having been a top fighter, but it was his ability to keep fighting at an elite level at such an old age that made him a star.
Couture seemed to have found the fountain of youth and kept returning every time he fought. After being the light heavyweight champion, he moved up to heavyweight and won the title there. The competition was less than impressive, but Couture was still able to dominate larger and younger men in the cage.
Couture proved that a fighter can get into MMA late and achieve serious success. He has now parlayed it into a movie career appearing in films such as The Expendables and Red Belt.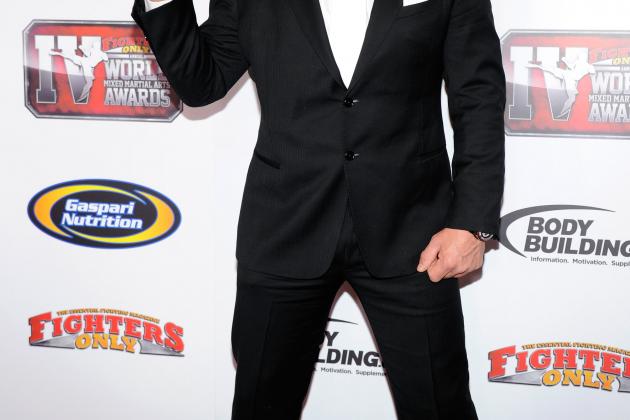 Ethan Miller/Getty Images

Tito Ortiz is either one of the best or the worst things to happen to MMA, depending on how you view it. He is one of the largest stars to ever emerge from the company and knew how to market himself and the sport.
The problem?
Some of Ortiz's fans can be considered annoying, as can the fighter's attitude. He was one of the first to bring a pro wrestler mentality to the world of mixed martial arts.
There were plenty of fans who hated him, but in his prime, Ortiz won fights and destroyed opponents. Mixed together with his larger-than-life persona, he has left a lasting impression in MMA.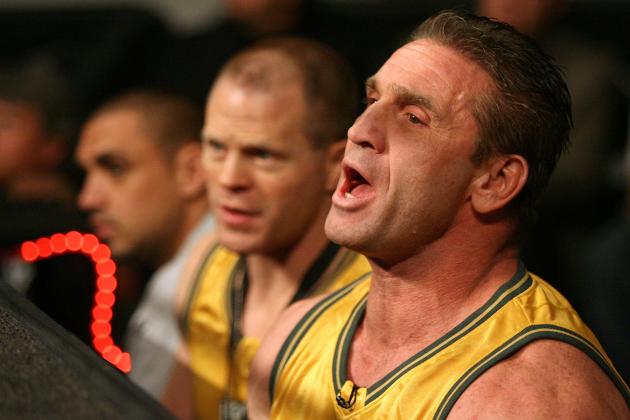 Ross Dettman/Getty Images

Ken Shamrock is almost as synonymous with the original UFC as Royce Gracie is. The two had an intense rivalry in the cage that boosted both men's profiles and proved that one fighter wasn't just going to run through everyone else.
Sadly Shamrock has continued to fight and while there are other older fighters who have done the same, Shamrock seems to have lost his edge and has lost most of his recent fights.
Hopefully he won't continue on as it is damaging his health, otherwise he will be one of MMA's first bitter stories of a fighter who couldn't let go.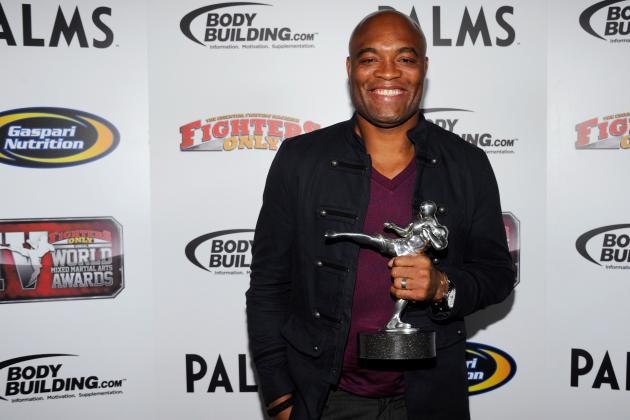 Ethan Miller/Getty Images

If ever there was a fighter who understood Bruce Lee's statement "be like water," it would be Anderson Silva.
The way he moves in the cage and the fluidity he shows is unique and unstoppable. He is the most successful UFC champ since the company's inception and has never lost a fight while in the promotion.
He doesn't look like he is going to lose soon, either. Considering that Silva is 36, that is a bit scary.
He does have a rematch with Chael Sonnen, but if he gets past him it will be hard to see who he has left to fight.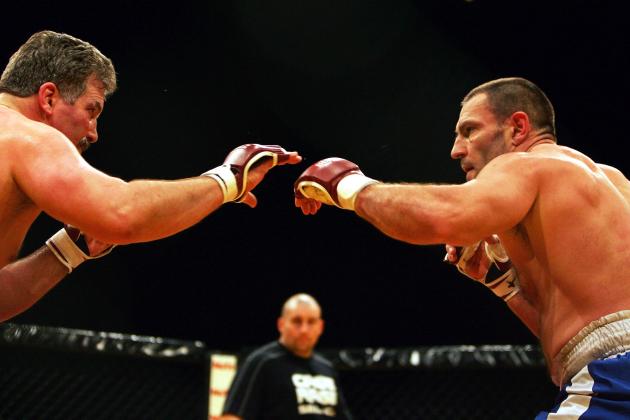 Daniel Berehulak/Getty Images

If Ken Shamrock is a veteran who didn't know when to walk away then Severn is the veteran who found a way to keep going.
Severn has kept fighting, but makes sure not to step up in competition to the point where he can't win and because of it has a healthy record only now having just lost his last two.
At 53 that isn't that bad.
He is one of the first innovators of pure wrestling in the sport and he also proved that a pro wrestler can walk into MMA and do well also winning the NWA belt as well.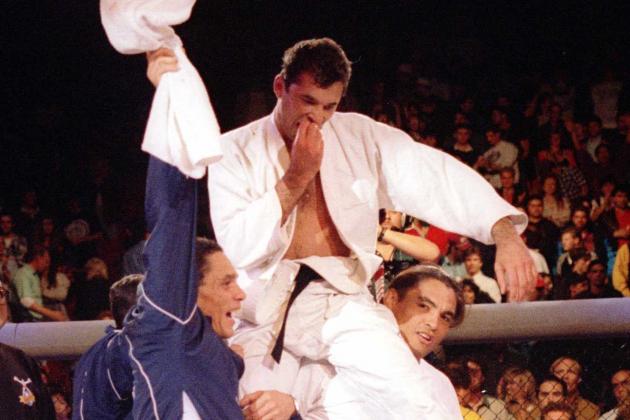 Holly Stein/Getty Images

Very few fighters before the Zuffa era of the UFC will be remembered by new fans or the casual watcher of MMA, but Royce Gracie is one of them.
Not only did he win the first UFC competition he brought Brazilian Jiu-Jitsu into the mainstream—until then no one knew what the martial art was. Then they started watching a smaller man use precise grappling to make larger men submit to his will.
Nowadays, Brazilian Jiu-Jitsu is weakened by how many fighters understand it and how many practice it, but the fact that it has become something that has widespread appeal and is a part of the current culture means that Gracie will never be forgotten.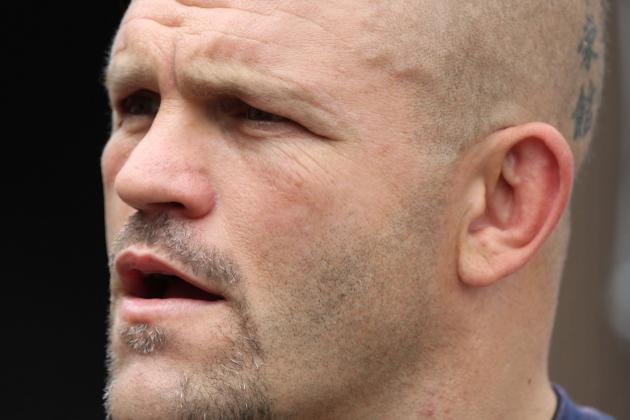 Jed Jacobsohn/Getty Images

Chuck Liddell may be the most well-known MMA fighter in the history of the sport. While that may wash away in time, for now it is still the truth.
He was the face of the sport for years and the closest comparison that could be made is boxing's Oscar De La Hoya. He was plastered everywhere and even appeared in movies and shows like Entourage.
He propelled the sport forward and was one of the first bona fide pay-per-view stars the company ever had.
There may be fighters who end up being more successful then Liddell, but almost none if any will be have as much popularity.