Washington Capitals: 5 Players the Caps Could Look to Get at the Trade Deadline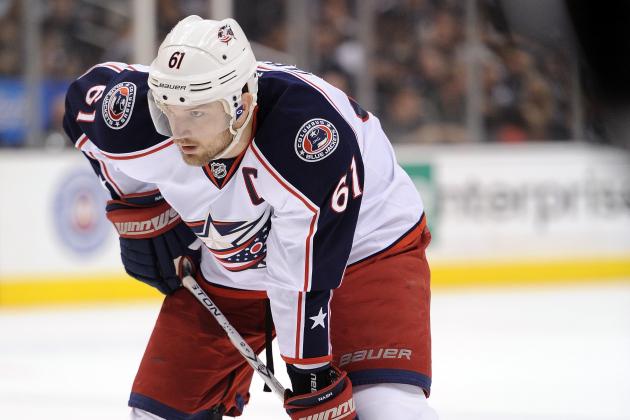 Harry How/Getty Images

With the NHL trade deadline now less than 24 hours away, trades from the Washington Capitals are imminent. The team needs to improve, and there is no better time to do that than now.
With 20 games left in the 2011/12 season, the Caps need 23 points to reach 90, the traditional benchmark used to gauge a team's chances for a playoff berth. To get to hockey's holy land, the Caps are going to need to bolster their lines.
You can't expect GM George McPhee to stay pat on deadline day. Here are five players the Caps could look to acquire before the clock strikes 3 PM (ET) on Feb. 27.
Begin Slideshow

»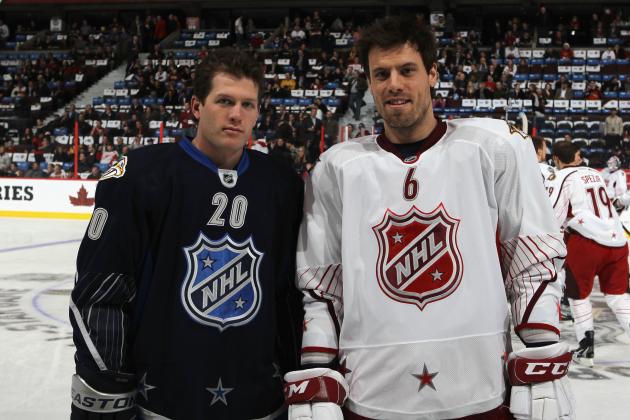 Bruce Bennett/Getty Images

Heading into the season, the Nashville Predators knew that their three best players—Pekka Rinne, Ryan Suter and Shea Weber—were all playing in contract years. They prioritized in re-signing Rinne, knowing that they might lose one of their star defensemen at the deadline.
Acquiring one of either Ryan Suter or Shea Weber would show the rest of the NHL that the Washington Capitals truly do mean business.
The Caps have a big need for another puck-moving defenseman, and you would have a hard time finding a better option not playing for the Preds.
Through 59 games, the two players have combined for 21 goals, 56 assists, 77 points and a plus-28. Getting either one of them would be a huge boost to the Caps' playoff hopes.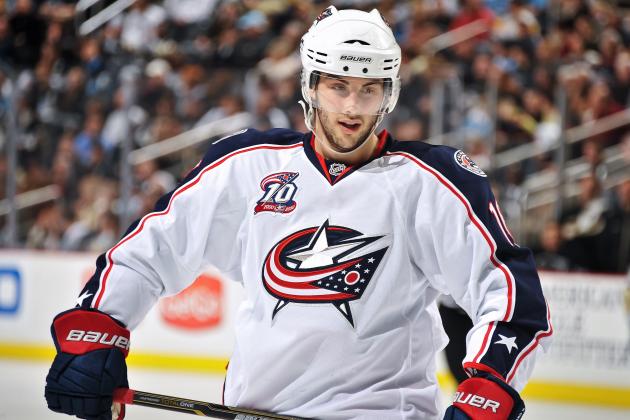 Jamie Sabau/Getty Images

On paper, a center corps of Nicklas Bäckström, Marcus Johansson, Brooks Laich and Jeff Halpern looks great, but when the top man in Bäckström is lost to long-term injury, that group is significantly worse.
The Caps must add depth at the position, and there are few better options on the market than young 'Jackets stud Derick Brassard.
A 24-year-old Quebecois has seen his numbers steadily rise since breaking into the NHL four seasons ago. This year, he has inexplicably fallen out of favor somewhat with his team's management, and has just 11 goals and 15 assists through 54 games. On a team that really wanted him, Brassard's stats would look a whole lot better.
There is little doubt that the struggling Blue Jackets are sellers this deadline and looking to rebuild. Derick Brassard is available, and he'd look mighty good in the Verizon-Center Red.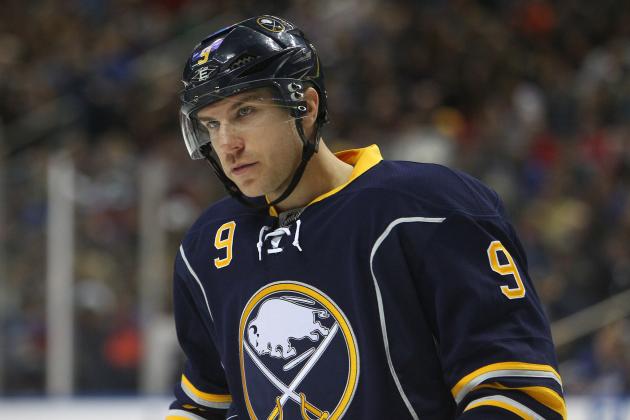 Tom Szczerbowski/Getty Images

One of the main reasons for the Caps' struggles this season is the lack of elite, point-producing players down the middle of the ice. Derek Roy would certainly help the cause.
A 28-year-old, eight-year league veteran, Roy is an offensive player through-and-through. He missed the second half of last season after going down with a torn quad tendon, but has come back to his usual offensive-juggernaut form.
While the 13 goals and 22 assists through 60 games is well below his career pace, not much more should be expected for a player on a struggling team.
Those numbers would drastically improve should Roy get to play alongside the likes of the Great 8.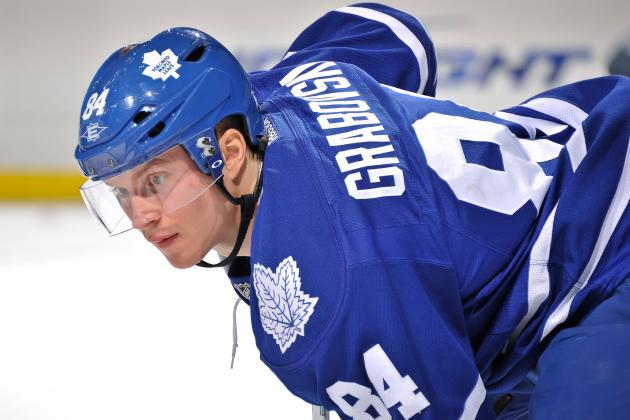 Jamie Sabau/Getty Images

Another great player playing on a struggling team, Mikhail Grabovski has apparently been on the trade block all season, with the Toronto Maple Leafs keen on moving him.
Should the reports be true, the Caps are certainly one team that could jump at the opportunity to pick up the 28-year-old Belarusian.
The long-haired center is yet another player that would dramatically improve the Caps' playoff hopes. One of the more underrated players in the league.
Grabovski has performed admirably for the Leafs, scoring 18 goals and adding 22 assists through 56 games, and brings a two-way skill set that would complement the Caps' playing style very well.
With Alexander Semin's resurgence as an elite, producing forward, the Caps would have the chance to create an awesome, virtually all-Russian first line of Semin, Grabovski and Alex Ovechkin.
Surely such a trio is capable of bringing home a Stanley Cup?
Harry How/Getty Images

There is little doubt that the need at center is more pressing, but with only Alex Ovechkin and Alexander Semin playing like top-six wingers, acquiring an elite winger might just help ease that problem.
With Ales Hemsky re-signed by Edmonton and off the trade block, the market for wingers is significantly diminished. Rick Nash is the last big name available, and bringing him in would mark a monumental splash for the Capitals.
Nash brings all the qualities that the Caps need in droves. He can score, he can hit, he is good on the special teams, and he is a great leader. The 27-year-old has 20 goals and 22 assists through 61 games, showing he can still produce despite playing for the league's worst team.
He carries a heavy $7.8 million cap hit, but placing Nicklas Bäckström on the long-term injured reserve list and moving one contract would allow the Caps to clear up enough room to take on his contract.
Nash would be expensive, but would add a big piece to the Caps' elaborate puzzle, and would definitely make the Stanley Cup prospects a whole lot brighter.
Follow Jake Ware on Twitter at @JacobWare95